Coconut Oil  
Posted by Vanessa (Malibu, Ca) on 08/09/2015


Hi Ladies,
A bit of history into my condition: I've been having weird discharges only after drinking beer. Discharge is brownish and smells like vinegar. This started occurring after I had been vaccinated with gardasil and also having unprotected sex for the first time with my boyfriend. Been to the gyno. They say nothing is wrong with me and I have no infection, STD or otherwise. Everything is fine with me, no problems with my vagina, ovaries. However, still have weird discharge. Been on vaginal metronizole several times which got rid of the discharge. However, would come back if I started drinking beer.
Now you might think, why don't I give up beer? However, I really like organic beer, and I'm not an alcoholic, but beer is a nice way for me to release stress and plus it makes it happy.
Then I was reading earthclinic and someone recommended making coconut oil vaginal suppositories by shaping it into a bullet via clingfilm and then putting it into the freezer.
I did just once, and now the odd vinegar smelling discharge is gone and I do not smell like anything at all (I smell my panties everyday to check) I used to have a slightly stinky smell (my boyfriend told me I didn't smell like anything however) and my gyno told me I smelled normal, but now, I have ZERO smell after the coconut oil suppositories and ZERO discharge, even after drinking beer. For safety measures, I've been doing it for the last two days.
In addition, I had been suffering from low sex drive for the last two years. My vagina would literally clamp close if I thought about having sex with anyone and had problems with tampon insertion. However, now my sex drive has suddenly returned and I feel horny all the time LOL.
I still have no idea what I was suffering from, but thanks to the contributor who suggested coconut oil suppositories. Not only did my sex drive return, but I do not have that weird vinegar smelling discharge problem after drinking beer.
V.
Replied by Amy
Redding, Ca
02/26/2016

---
Posted by Jane (Texas, US) on 08/30/2014

My problems with BV started several years ago when I was having unprotected sex with a particular partner. I'd never had any problems with it before. I think with age my vagina became more alkaline. Sperm is alkaline and the vagina is acidic so when the alkaline is introduced it can mess up the acidity of your vagina and cause the foul odor. Even though I haven't been having sex, I still have chronic BV. My vagina has never been the same. Ugh.
Replied by Kim
Washington, US
10/22/2014

Replied by Tulane
San Diego, CA
11/01/2014

Replied by Carolyn
Cornwall, UK
12/12/2014

Replied by Cece
Miami, Fl
10/24/2016

---
Posted by Corinna (London, England) on 02/21/2010


Here is an easy and fast remedy for bacterial vaginosis, which is relatively harmless but very smelly 'down there'. Simply put some virgin coconut oil in and around the vagina. The smell will be gone within hours but keep it going for a few days to make sure the infection is gone.
Replied by Quinn
Orange County, Ca
08/23/2015

---
Cold Showers  
Posted by Koko (Chicago, US) on 07/08/2014


I've had chronic and sometimes intense bv for a few years. Looking over different remedies here, I thought cold water cleansing sounded easy enough. Although it's not completely eliminated, this has had longer lasting results than any of the many things I've tried. No soap, just a quick and thorough rinse with a detachable shower head. Start warm to adjust and then gradually turn the water as cold as you can stand it. It gets tolerable fairly quick. I do it at night before bed usually and then sleep nude without underwear.
I have no idea why switching from warm to cold water has helped but results don't lie. Maybe warm and cold water has different pH? I know warmer water has more sediment in it so maybe cold is just..cleaner? Idk but it helps a lot and is really easy and free!
---
Posted by Gokhals (Ca, Usa) on 12/02/2013 37 posts


It's a near miracle, but cold showers have cured what nothing else did for me for over two years. My bacterial vaginosis is gone! Incredible.
I start hot and turn the water cold gradually. The final 30 seconds is stingingly cold. Its addictive, energizing and for a warm water wimp like me, a big departure in habit. The fact I have stuck with the program, is testament to the wonderful and unexpected results I have obtained from this.
Replied by Samantha
Kelowna, Canada
01/31/2016

---
Colloidal Silver  
Posted by Alex (Athens, Al) on 10/19/2016


Folic acid can help those with BV, but it doesn't help for everyone. Everyone's body is different. I have recently started using COLLOIDAL SILVER. I tried so many other "cures" which were unsuccessful. Since I have started using the silver I have felt better than I have felt in several years. My main side effect of BV was excessive discharge. After taking the silver within days my discharge had became almost nonexistant. It is pricey so I would recommend other treatments first but if they fail definetely give this a try. I have purchased the micro particle generator to make my own because you end up saving a lot of money by not paying retail value. Don't buy the really cheap ones they wont work well.
Replied by Danielle
Atlanta
01/05/2017

Replied by Carly
Hammond
01/07/2017

---
D-Mannose  
Posted by Liz3333 (Macclenny, Fl) on 03/30/2017


I tried the doctor-prescribed medication to no avail. I tried the boric acid up my hoo-ha. The only thing that worked was D-Mannose, a natural supplement. I used it for 5 days straight, took 1 by mouth every 2 hours. It cleared up. Wanted to post this to help others who may not have had success using different routes. I plan to continue to take it as directed, once in the morning and once in the evening as a preventative measure.
---
Dietary Changes  
Posted by Forever Cured (Somewhere Far) on 06/18/2016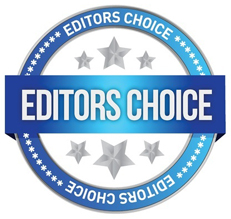 I have suffered from bv for over 10 years and tried everything from pills, vinegar/peroxide douche and countless other things. I fixed my bv issue by accident. I had a thyroid issue and started juicing veggies and fruit for breakfast and lunch and dinner I ate my normal meal. After a week or so I noticed I no longer had that smell from the bv. I gave it another two weeks because I was so used to it always coming right back but two months of this plant based diet change and still no bv.
I believe the increase of alkaline veggies and fruit intake is the cause of this change. My ph is now balanced after so many years of being out of whack. All the years of have to do so much prep just to comfortably have sex with my husband are now gone. Bv is something that can make you feel less than a woman due to that horrid smell. I am and always have been a very clean person and still have no idea how the bv started but I'm now a raw foods lover for life.
Did I mention I also lost weight without trying. I was embarrassed to even write this hoping no one I know will be able to find out its me writing this. But after years of researching to try to find a cure I feel it would be an injustice if I didn't share my success story. The medicine is not a cure we have to fix the balance from the inside and it's all about incorporating the proper food that balances our insides.
Also I no longer have the pain staking irritable bowel syndrome, ulcer, and bloating that I was suffering from for years.
Replied by L.a.
Sacramento
12/14/2016

---
Posted by Lisa (Lafayette) on 08/19/2015


BV: I, too, have suffered with this horrible condition. After trying all the remedies listed on this site and then some, which none of them worked, except for a day or so, I began taking 1 heaping teaspoon of barley grass JUICE powder, (emphasis on the word JUICE), and after 2 days, it is completely gone. No smell at all. Not even a little bit...try it, please!!! If it works for you, post so that other women can try it as well with the hope that it can bring them relief....!
---
Posted by Dot (Central Texas, US) on 01/11/2015


OH YA"LL! I suffered with it for years! I think it's related to having a candida override in your body. I itched and went to several top rated gynecologist in The Dallas area who all found NOTHING wrong.Top rated Dermatologist found nothing wrong. Even tho I had had std's and BV! I found the Bacteria thing in a magazine, which made my obgyn angry, but I insisted he test me and sure enough, I was positive. YOU would think he could have smelled it, right? The test was just a scrape and scratch & sniff. FRUSTRATing, our medical profession in the USA!!!
Use tampons and buy cottonelle wipes! Keeping the blood away will help. Also I keep the hair region very short. Just keep scissors for this purpose, and clean them with alcohol wipes every time.
NEVER re-use your towels!! I actually feel better when I dry off with the hair dryer anyway.
Take vitamins. Mostly time release C. The brand doesn't matter. You do need the sustained (or time) release, tho and I thought with rose hips helped.
I take the cheap garlic supplements in gel capsules from wally world, but I take 3 or 4 instead of one and twice a day!
I take turmeric twice a day (wally world) and neem seed also. I had to get the neem capsules at Family nutrition, but I think they might be good.
Stop eating cheese and dairy for a while ( I mean a few months), and when you do start back, keep it to just a small amount and NOT every day. Avoid sugar! And for sure, no artificial sweeteners! Stop consuming alcohol (that's a sugar) except I think red wine is not so bad, there's a balance somehow in that.
Omygosh NO BEER. Believe me I know this from experience.
And NO BREAD!!! This is pretty hard, cuz it means no subway unless you get a salad. And NO pizza, till you get better. Then only once a month.
I am 60 now, and it's over. Mainly because of no sex and no menstral cycle. Been over about 10 years now. Maybe only 5 yrs idk, Just soooo relieved.
I wore a panty liner daily. I feel the wicking away thing helps greatly. I still wear a panty liner daily!
Take pro biotics! I had a whitish tongue for years.
it's almost pink now, but I have to take the probiotic every day. I also had to do a diet yeast cleanse. Lost 15 lbs, because the first few days are clear liquids only. Then only one green veggie. Later I made myself stir fry with a lot of fresh ginger, garlic, and onions. No coffee (thats a bummer, but caffeine WILL help any yeasts bond to your system.) Get rid of any dark colored fillings. I had them replaced as they needed it, but if you can afford, get them out! And do not eat tuna or salmon At least for a while. Mercury is a bonding agent for Yeast!
Wash off all fruits and veggies and I even wash the "pre washed" bagged salad. Do not put anything in your mouth that you think might not be washed off.
Avoid antibiotics, unless you just cannot get well.
If you are on antibiotics. Take probiotics in-between the drugs. Like a few hours after your meds. To put back the Good bacteria that gets destroyed! Drs will tell you this now, but they told me it was hogwash in the 70's and 80's. I did it anyway (most the time), glad I did!
If your tummy is rumbly or you have gas, you better get on my program!
Then take the probiotics (lactobicillious, acidophiulus, or both) They should come in a dark glass bottle. Best if you can find a health store that keeps the LIVE cultures in the fridge. Keep yours in the fridge, even if you buy some that was on the shelf. Lately I take Probiotic 10 which I found at vitamin world. It was not refrigerated, but I store it in my frige.
Work out!!!! I love Zumba (mainly becuz I have the best trainer on the planet, She is highly motivated and it's contagious) while you are dancing there will be little or no symptoms, Or at least that's a great mind trick. You have got to sweat! So get moving!!!
Avoid chocolate, I know! But at least for a while.
Treat this as a body invasion! It is! Do a cleanse of some type. Starve the thing to death!
Cilantro is a natural cleansing herb and if you can eat some every day, it'll sure help your body regain it's immunities. It will also keep arthritis away!
If you can afford it, get a vitamix. Or at least a nutribullet.Even if all you use it for is green grapes with a little fresh parsley and some ice, you will be getting amazing cleansing.
If you have a sinus/allergy problem, do use a saline rinse, but I have been able to quit that, by using an alcohol wipe in each nose cavity twice a day, then a swab with a qtip of tea tree oil in each side. Amazing, no drip or odors. But I have to do that every day. I guess we breathe in all kinds of stuff. TTO is a natural antiseptic! You can get that at wally world, too. Get the pharmaceudical grade.
I had to stop eating corn. Wait till you read the labels of all the stuff you eat. Most of it has corn oil. I guess that is a cheap filler. I developed an allergy to corn, so no pop corn or cornbread (this tough here in the south). I stopped eating catsup and bottled pasta sauce, and bottled salad dressing. Instead, increase your olive oil and coconut oils.
I try to only drink bottled spring water. All kinds of parasites live in your faucet.
And really this should go to the top of our lists:
Pray to God in the name of Jesus Christ our saviour. "help us please, we are weak and we know we are sinners, show us what to do, we KNOW oh Lord You gave your son to SAVE us, and we ask to deliver us from our suffering, because we believe and we know you have the power to give us a miracle! "
God made the body to heal itself, you might have to help it by cleaning up your daily diet and getting some exercise.
Keep the faith!
---
Posted by Daphil (Buffalo, Ny) on 01/24/2014


This helped me, and I came across it almost by accident. I have had bv for about 3 years, but never really understood it. Took antibiotics and assumed I was better. I consider myself lucky because I do not get a fishy smell...a somewhat unpleasant smell yes, but not fishy nor do I get copious amounts of milky white discharge...just some yellowish discharge that tends to be thick. I also get itchy. And it has caused me some pretty bad depression. I have also done the at home ph tests that have all said that my ph is normal down there. So I kept assuming it was a yeast problem. Until recently I went to the dr because I was very itchy down there, and also mentioned the unpleasant smell.
I was tested for bv, and lo and behold, yep I have it again. I was given Flagyl oral, which worked, but after a few weeks I felt that I was creeping back to bv again. So I did some research. Loaded up on information. Did the hydrogen peroxide douche and probiotics, vaginally and orally. This helped. I went back to my dr to see if I still had bv or if I had cleared it.
My results were inconclusive. What?! I was told I might have it...I might not. That there was nothing really specific on my culture. I was beyond frustrated, in tears. Where do I go from here? Am I starting to clear the infection or am I heading back to bv? I was told if I started having symptoms again to come back and get more antibiotics.
I was due for my period so I decided to wait until that was over and see how I felt. In the meantime, I decided to take charge of my health. I ate very poorly...sugars and breads were what I lived on. I was feeding the bacteria! I cut those out of my diet. Stopped drinking coffee. Drank lots of water. I was determined to get my body back in balance. I decided to do a natural herbal parasite detox. The first day of the detox, just hours after my first dose...I had little to no discharge, no odor, no itching! I have always had discharge, even when I was younger and did not have bv. The second day...little to no discharge, no odor, no itching! I was flabbergasted. But I got my period and thought that maybe it was just hopeful thinking. I continued the detox for the 10 days...and when my period was over...little to no discharge, no odor, no itching. I had not expected this to happen!
Some of the key ingredients to this detox were herbal remedies that I had read about that were supposed to help bv, but didn't know where to start with them...garlic, cranberry, black walnut, goldenseal, and Echinacea. All in one capsule. Just go online and search for natural parasite cleanse.
I am still taking a women's probiotic daily. I take vitamin D3, vitamin c, and folic acid along with a regular multivitamin daily. I have started to take several of the detox ingredients as supplements. I wash my vaginal area daily with white vinegar and water. So far, I do not feel I have any symptoms.
I don't know if this is a long term solution or not. I hope it is. I hope this might help someone else out there who is plagued by this awful condition. I think everybody responds differently to different treatments, but this one is worth a try!
---
Posted by Orangetulips (Newark, De) on 05/26/2012


I've been trying to beat my BV for the past nine months. I recently started 'juicing' and I always include a 1/2 lemon. I've only been doing it for a week now, but after my period the BV discharge has not returned. My juice is 50% veggies and 50% fruits. I drink my juice instead of lunch and the micro-nutrients are doing wonders. I've had zero side-effects. Go buy a juicer! I love juicing 6 kale leaves, 1/2 cucumber, zucchini, 15 baby carrots, 55 green grapes, 2 green apples, 1/2 lemon, ginger, a dash of coconut water and a dash of pomagranite juice. It's delicious! I've also lost 5 lbs. Let's get healthy!
---
Posted by Michelle (London, Uk) on 03/10/2012

I have suffered with BV for over 10 years. I have been through all the tablets and treatments, including the yogurts , I haven't used perfumed soaps or shower gels to no avail! However two weeks ago I started the Atkins diet, I also started taking a multi vitamin with probiotics at the same time. I have been totally BV free for about 7 days, no discharge no smell no nothing. I'm now wondering is it the tablets that are helping or is it the diet? I'm wondering if the foods I was eating were causing BV to flare up?
Replied by Mel
Wash, Dc
05/23/2015

---
Posted by Vcd (Chicago, Il) on 10/18/2011

Ladies... I did a 13 day detox program, which basically meant no solid foods. Only water, teas, homade soups with organic veggies. The first week was a struggle but what I noticed was no smelly bowel movements, a very pink tongue, bright skin, no vaginal discharge. I lost 12 lbs. Here was the conclusion I made. Its the food we eat that is causing all of the problems in our body. Acidophilus works when you take 4 -8 caps a day. Lysine helps too. There is a product at Walgreens that is great. Comes in a gel and on a tampon. Kills the odor while balancing your PH in your vagina. Drinking TONS of water keeps the smell in check. Stop drinking pop, juice and SUGAR is the biggest culprit. If you don't beleive me. Do a 7 day detox and watch the symptoms go away...
---
Posted by Tae (Landover, Md) on 03/03/2011


Hello I had bv for over 5 years and didnt reach this site until sometime last year, so I tried everything that everyone listed but it kept coming back. I went to a church service and went up for prayer sometime last year and the woman just said God told me to tell you to drink water. Now I said ok and left it alone, recently it was really getting bad and I was praying and God brought that back to my mind. So I started drinking water and didnt do nothing else that everyone else told me to do.. ITS GONE! I know that it sounds weird and its again the norm that only water would cure it but you tried everything else why not just drink water, I stoped drinking everything else and drink water all through the day and after 5 years I am free. Just thought I would give you guys what God gave me..
---