Tea Tree Oil
Posted by Kris (Orlando, FL) on 10/26/2007


I have suffered from recurring BV. I always use Tea tree oil soaked tampons for a day. I've also used no rub saline solution (yes the ones for contacts) a douche. This sterile solution is safe enough for my eyes, plus it contains boric acid. I noticed a change immediately.
Replied by Stephanie
(BALTIMORE, MD)
05/22/2008

Replied by Sarah
(Seattle, Washington)
06/30/2012

Replied by Koko
(Chicago, US)
07/08/2014

Replied by Renata
(Ct)
03/31/2018

---
Vitamin C, Alkalizing
Posted by Anne (Dallas, Tx) on 12/30/2017


In my effort to find a cure for BV, I came across this website and tried many of the remedies recommended. I tried hydrogen peroxide, acidophilus capsules, folic acid, tea tree vaginal suppositories, boric acid capsules, turpentine with sugar cubes. Nothing worked.
I kept reading and researching and came across the suggestion to alkalize the body. I again researched on the process and came across apple cider vinegar and baking soda combo to make alkaline water. At the same time, I read about the benefits of inserting vitamin C tablet with rose hips. I have used both the vitamin C with rose hips and made alkaline water by mixing water with a dash of apple cider vinegar and half a teaspoon of baking soda. I add sweetener for taste. The recommended dosage for the vitamin C is 250mg tablet. I bought the 1000mg tablet and even though it has been three days and the odor seems to have subsided, I got an irritation around the vulva. I obviously did not push the vitamin C tablet far enough or the strength was too high. It is recommended to use a tampon once you insert the vitamin C tablet to prevent irritation to the vulva and also to ensure that it stays in place and does what it is supposed to do.
Fingers crossed that these two remedies work. I will continue using the alkaline water and take a break from the vitamin C regimen. I used the Vitamin C for 3 days, inserted at night. Most people experienced relief from using the Vitamin C alone and only after three days of use.
I hope this information helps someone. BV sucks.
---
Vitamin D
Posted by Nomeat345 (Lakewood, Nj) on 04/15/2017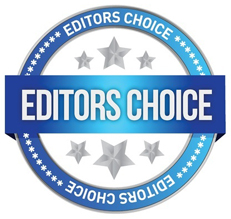 I know EXACTLY how I got BV, unlike some others. I took a double dose of monsitat for a yeast infection a year ago because like an idiot I though it would work faster. Wrong! I got BV forever. I did the doc and antibiotic thing and the probiotics and douche and everything known to man kind but the only thing that work was vit.D3! I mean I'm alllll cleared up! I still take folic acid, acidophilus, and chlorophyll (only in summer when I.sweat like a beast) but the vit d3 is the only thing that worked. I take 3 or 4 a day. I got the idea from this site. So happy!!
---
Vitamin D
Posted by Art (California, Usa) on 05/21/2016 951 posts

The following abstract describes a simple treatment for BV that is readily available, cheap, effective and that is likely to have other healthful benefits for women instead of unhealthful side effects. The link to the full study is at the bottom below the abstract.
Art
Indian J Med Res. 2015 Jun;141(6):799-806. doi: 10.4103/0971-5916.160707.
Treatment of vitamin D deficiency is an effective method in the elimination of asymptomatic bacterial vaginosis: A placebo-controlled randomized clinical trial.
Taheri M, Baheiraei A, Foroushani AR, Nikmanesh B, Modarres M1.
Author information
Abstract
BACKGROUND & OBJECTIVES:
Bacterial vaginosis (BV) is the most prevalent vaginal infection in women of reproductive age group which has been found to be associated with vitamin D deficiency. The purpose of this study was to investigate the effectiveness of the administration of 2000 IU/day edible vitamin D for 15 wk to eliminate asymptomatic BV among reproductive age women with vitamin D deficiency.
METHODS:
A total of 208 women with asymptomatic BV, who were found to be eligible after interviews and laboratory tests, were randomly assigned to a control group (n=106) or an intervention group (n=105). They used vitamin D drops daily for 105 days. Vaginal and blood samples were taken before and after the second intervention using identical methods (Nugent score for BV diagnosis, serum 25-hydroxyvitamin D forvitamin D determination).
RESULTS:
The cure rate of asymptomatic BV was 63.5 per cent in the intervention and 19.2 per cent in the control group (P <0.001). The results showed that being unmarried (P=0.02), being passive smoker (P<0.001), and being in the luteal phase of a menstrual cycle during sampling (P=0.01) were significantly associated with post-intervention BV positive results. After these elements were controlled, the odds of BV positive results in the control group was 10.8 times more than in the intervention group (P<0.001).
INTERPRETATION & CONCLUSIONS:
Among women in reproductive age group with vitamin D deficiency, the administration of 2000 IU/day edible vitamin D was effective in eliminating asymptomatic BV. This treatment could be useful in preventing the symptoms and side effects of BV.
---
Vitamin D
Posted by Greengirl81 (South Florida, US) on 03/12/2015


Natural remedy for BV: I started with the half h2o/h2o2 douching but it's really a temp. fix. Never lasted long enough to be considered a remedy. I saw a posting about vitamin D 3 and decides to give it a try. I use the aformentioned douche method then started a daily regime of 2000 units of D3. I haven't had a problem since. The smell is compeletly gone!! I hope others give this a try. Its a cheap easy remedy that can be bought at your local vitamin store.
Replied by Christin
(Baltimore)
03/27/2018

---
Vitamin D
Posted by Nicola (Raleigh) on 02/15/2013


To all the ladies who have tried evrything for bacterial vaginosis. You may want to have your Vit D serum level checked. My vitamin d was extremely low... I was given 50,000 iu of vit d for 12 weeks and after taking the first capsule there was a calming, soothing sensation in my vagina. Vitamin D plays a big part in overall immunity. So definitely ask for that next time u visit the doctor. I think it will help in the fight against reoccurring bv
---
Vitamin D
Posted by Iamnotsam (Soca, Ca, Usa) on 08/29/2012

I've used vitamin D3 50,000 IU capsules 3x a week orally with great benefit, but no relief from BV. As such, I found a study that showed benefit for using the capsules as a suppository for dysplasia, HPV, and BV. I've begun doing this and after one dose, I am 50% better. I mixed in a 00 capsule the powder from a 50,000 IU Vitamin D3 and from a Lactobacillus acidophilus capsule and used coconut oil on the outside for inserting. For resistant BV, dysplasia, or HPV, it is worth a shot!
Read this, http://scienceindex.com/stories/1563216/Chronical_cervical_infections_and_dysplasia_CIN_I_CIN_IIvaginal_vitamin_D_high_dose_treatment_a_new_effective_method.html#.UD58JBw7jww
It should be noted, I get my blood levels tested every 6 months and I've never once had an excessive level or adverse reaction from doses at 150, 000IU's per week. In fact, some times my levels are still below 50 ng/ml! I don't know why folks are so scared of high dose vitamin D, as there are few cases of adverse reactions and NOBODY has ever been documented dying from excess amounts, ever!
In addition, when I am sick my doctor instructs me to take 1,000 IU's per body weight for 3 days. I've done this on numerous occasions without problem and with great results.
---
Vitamin D
Posted by 2004trice (Miami, Florida) on 03/07/2012

I have been suffering from bv for 1 1/2 yr already.... and at first my bv was awful but after I have change the way I eat and what I wash my clothes with and wash my body with thing have gotten better for me if anybody listens to what some of the woman on this page say about femodophilus doesn't work because it works. You just have to change the way you eat, don't drink soda all the time, at least have eight cups of water everyday because it keep you energized. Also it cleans your body. Try to stop eating food that have sugar, you could eat it sometimes but, if you eat too much sugar, you not going to do nothing but cause the bacteria to grow more. Try eating salads, snack on carrots and celery stick for a snack with maybe peanut butter or ranch dressing however you like it, make tuna sandwiches instead of greasy hamburgers, etc., bake your chicken instead of frying it, bake your food, try going for walks or working out if you could but, it's best to do that to get your body back. Take vitamin D3 1000. It was a study about bv where these doctors have found that vitamin D3 is somewhat connected to bv. This is the website http://womenshealth.about.com/b/2009/05/26/bacterial-vaginosis-linked-to-vitamin-d-deficiency.htm about it and you could go there and read up on it.
I have a friend who try vitamin D3 1000 Iu and she said it works. Plus she was taking femodophilus and she say she was cured for 6 months and it hasn't came back yet she said that she feels better. So whoever said that femodophilus doesn't work is making a big mistake or they are doing something wrong which causes their bv to get bad.
But I also try taking one teaspoon of apple cider vinegar right when I wake up early in the morning to find that it works for the itching.
I went out today and purchase femodophilus and the vitamin D3 1000 IU. I will let you know what happen in a week.
I hope this helps bye :)
---
Vitamin D
Posted by Nat (North East, Australia) on 02/12/2012

Has anyone else looked into the link with Vit D Deficency & BV? I have found from personal experience that when I don't keep the raw milk up the Hypoglycemia & BV flares up again. Also treating it with outside remedies is only temporary if your gut bacteria is unbalanced so you need to commit to a full diet change (like treating Thrush, No sugar, yeasts ect) for a period of time to get lasting results.
---
Vitamin D
Posted by Amanda (Toronto, Ontario) on 09/21/2010


Ladies start taking 3000IU of vitamin D daily. I tried 1000IU a day years ago and it wasnt enough, quit and forgot all about it. I suffered itchy discharge mid cycle, before and after period, after sex for 7 years. I tried everything like most of you. All tests came back negative. After two days on 3000IU vitamin D3 doses it went away overnight. I have been free of it for 6 months. There are studies done on vitamin d deficiency connected to BV and yeast infection. Just google it. Being in the sun is NOT going to provide sufficient amount of this much needed vitamin which most people are deficient in. According to Dr. Mercola, it is the angle of sunlight that makes the difference, and the further north you go, the less likely you are to get the right rays to make adequate vit D3. If you are in the right place to do so, just a half an hour in the sun is good enough, 15min won't do it.
---
Vitamin D
Posted by Sunriselady (Sunrise, Florida) on 12/23/2009


Hello fellow lady members...on this forum: I have not been a poster here. But I've learned tremendously from other's comments/questions and trials. I take probiotics regularly. And then stopped. Right I still take regular multivitamin.
I tried the Hydrogen Peroxide douches, this worked but only temporarily. The next thing are the boric acid capsules inserted twice a week vaginally. The boric acid worked a bit longer. But as soon as I stopped inserting them vaginally, the vaginosis returned.
Here is the only thing that worked for me... MY CURE. I am a very studious person, love to research in the library. Doctors always told me my labwork came back normal. You will not believe how simple it turned out to be. I increased the amount of Vitamin D. I added Vitamin D3 to the regular multivitamin that I take daily. I went to WholeFoods Supermarket and purchased VITAMIN D3 (IT MUST BE D3). I take 2000 IU of Vitamin D3. And I also still take the multivitamin. LADIES THIS WORKED for me. We american's dont get enough sunshine cause we drive everywhere and wear sunblock, etc. Also I have always worked fulltime in a desk job. NO SUNLIGHT. EVER. Only get sun during the minutes I drive. Also I've stopped drinking milk due to intolerance, so I don't get vitamin D from milk either.
I researched at a medical library, the effects of being low on sunshine (or vitamin D)....and BV (vaginosis) is a side-effect of not getting enough vitamin D !!!! The medical article said that women with this BV (fishy odor) condition should be taking at least 2000 IU per day.
Warning is you should not take over 5000 IU. THE GOOD NEWS is, I've been BV free ever since. No odor, not even after sexual relations, NO ODOR at all. One thing is to take it religiously along with a multivitamin and a probiotic. And wait at least one month to see results. Also I stopped douching anymore. But this did it for me! Try it it's worth a try! I was desperate and Ifinally found this CURE for me personally after having this awful BV for almost one year and a half....have a happy holiday! Spread this solution to other ladies suffering unnecessarily.
---
Yeast Arrest
Posted by Colleen (Corona, Ca) on 05/05/2021


Yeast Arrest (they are not only for yeast) works like a charm. Use every night for a long time then decrease as you are able. If you are post menopausal have your doctor check your estrogen levels and if you need supplemental estrogen, use only bio-identical, even if you have to pay for it ($25-$35 month). You won't regret the investment. Fast forward a couple of years, I only have to use Yeast Arrest occasionally, maybe once or twice every few months. Had recurrent BV for years, now it's been gone for about 3 years.
---
Yogurt
Posted by D-nice (Ca) on 06/22/2015


Okay, today I went to the doctor for my follow up appointment to check to see if I had BV because I had it June 7,2015 and they prescribed me Metronidazole pills which did hep until the 2nd to the last day, the BV came back.
Well....I came to this site and Googled other home remedies for BV cures and I totally forgot that Plain Unpasterized Yogurt always did the trick for me. Well I wrote on here a few days ago about the Boric Acid capsules which always work. Well, when I get BV I seem to get back problems, lower back pain, pelvic pain, itching, buring urine, and the whole nine. Well I said enough is enough and I had hubby go to the grocery store and get plain yogurt Dannon because they didn't have unpasterized and I drenched the tampon in the yogurt and inserted it and removed the applicator and left in on me for about one hour and it started feeling better, I still had a little BV but then it was going away, then I looked online the best way to use the yogurt and I inserted the yogurt inside the plastic applicator and the second time an hour later I didn't use the actual tampon, I inserted the applicator filled with yogurt as if it was a Monistat applicator-filled with yogurt and I did this about 6 to 7 times a day and it did the trick, my peed burned a little but not as much. (Your going to have to change your underwear several times and wear sweats because the yogurt will soak your clothes and leak)
I even work out with yogurt tampons so my underwear don't get sweaty (because you can get bv from working out leaving wet under garments on. Anyways, I didn't leave a treatment in over night but you can. I noticed the next morning, I felt so much better. Then I didn't use the yogurt anymore and I noticed that my pee no longer burned and when I went in for my GYn appointment this morning, she checked me for BV, Yeast, and UTI and it was all gone. No more BV, thank GOD. So ladies, Yogurt does work, don't douche because it can mess you all the way up. I use to douche with hydrogen peroxide and apple cider vinegar but it didn't work for me but make me worse.
The doctor thought I had yeast but it was left over yogurt, LoL. Other than that no signs or symptoms of BV, YEAST, or anything. I feel so much better thanks to the Yogurt because the pills do not work at all.
Treatment-Plain Yogurt with live cultures and acidophilis-unpasterized or
Boric acide capsules,
Third make sure you take probiotics as well as Folic Acid 800mg, Vitamin E and D
Fourth Acidophillus capsules(it's like a probiotic
Hope this helped all BV sufferers. Also drink tons of water I drink at least 10 bottles or more a day, especially at night when I get dehydrated. Along with 100% Cranberry Juice Northland brand or Ocean Spray and stay away from sugar as much as you can.
---
Yogurt
Posted by Nickiblue (Ca, US) on 01/25/2015


I have been dealing with BV for 9 years! A huge embarrassment at work....I had to change jobs several times because people can be cruel. Anyway...I have been using plain greek yogurt for 3 days. I bought a medicine dropper and insert yogurt 3-4 times a day. I researched that low lactobacillus is associated with BV and growth of pathogenic bacteria. The doctors are not helpful....what a waste of money. Flagyl and metrogel don't help at all. I used Greek Gods plain yogurt. I'm so damn happy!!!! :-)
Replied by Jeannie
(Louisiana, US)
02/03/2015

Replied by Nickiblue
(Ca)
05/25/2015

Replied by Anonymous
(Austin, Tx)
06/21/2015

---
Yogurt
Posted by Goldie (Indpls) on 11/03/2013


Hey everyone I too continually catch bv I tried The Greek vanilla yogurt dipped it into it left it in for a few hours I'm "amazed that there is no smell I will continue to do it for a couple more day so far I'm pleased... Thanks for the messages that everyone has left
Replied by Tina
(Chicago)
01/22/2014

---