Asparagus and Cayenne Treatment  
Posted by Fancier (Atlanta) on 11/06/2015


I have had COPD for the past 8 years I have started a treatment of Cayenne pepper with Asparagus, 1 tin of Asparagus and 2 tablespoons of Cayenne Pepper, bring to a boil, then liquidise it and refrigerate.
I take 4 tablespoons in morning and evening.
I also doing the Hydrogen peroxide nebulizer down my throat during the day, and blow balloons before bedtime.
I will keep you posted on results. I have to see the Lung Doc on Dec 15. This should be interesting
Replied by Fancier
Atlanta
12/02/2015

---
Blowing Balloons  
Posted by Marigold (Usa) on 06/24/2014


Yes to blowing up balloons! I have COPD and started the balloon regiment, it really does help. I posted this on a group page and others have posted positive results. One guy said that he's blowing up big punch balls with no shortness of breath. Easy and cheap to do. Lots of fun if you have a dog and let the balloon go squeeeeeek when you let the air out.
---
Posted by Shining Star (Gainesville, Fl) on 02/26/2014

Edgar Cayce's book Handbook for Health says he never knew anyone that did not recover from COPD if they would blow up 7 or 8 balloons a day. Certainly worth a try.
Replied by Emma710
Altavista, Va
03/03/2014

Replied by Timh
Ky, Usa
03/04/2014

Replied by Susan
Az, US
11/01/2014

---
Castor Oil Packs  
Posted by Kat (Denver, Co) on 03/20/2016


I heard an amazing testimony about COPD castor oil pack/compress.
A man with advanced COPD went to the emergency room and was told there was nothing they could do for him and that he didn't have long to live with his condition. He then went to my natural practitioner who instructed him to do castor oil compresses for a few days. He did them over his chest/lungs for four days, 4/5 hours per day. After the fourth day he coughed, hacked up a bunch of black plugs that he said looked like worms. Ewww. Alarmed, he went back to the emergency room. After tests the doctor said you don't have COPD. He asked if he could go hiking. The doc said you can do whatever you want to. I heard him tell this testimony to my natural practitioner and profusely thank her for saving his life. I wanted to share this info with others.
Replied by Margarira
Mexico
12/21/2016

Replied by Kathy
Kentucky
03/20/2017

Replied by Jackdaw
Plano Tx
05/13/2017

---
Cell Foods  
Posted by Suzy (Houston, Texas) on 01/18/2008

If anyone with COPD has used cellfood products, please let me know what you think of the product. Thank you
Replied by K
Good Ole , Usa
11/19/2010

Replied by Allan
San Fernando, Trinidad And Tobago
02/08/2011

Replied by Marlane
Geelong, Victoria, Australia
08/25/2011

Replied by Allan
San Fernando, Trinidad And Tobago
02/20/2012

Replied by Pamela
Galena, Mo
03/26/2012

Replied by K
Good Ole Usa
06/24/2013

Replied by Josie
Australia
11/19/2015

Replied by Mark Hoppe
Wi
03/02/2016

---
Coconut Oil  
Posted by Sandy (Hendersonville, TN) on 08/12/2007


re: COPD & Lung Cancer and virgin coconut oil -- I found almost immediate relief from thick mucous taking VCO. I started out with 1 T. with each meal, sometimes in tea or room temp juice. It thins the mucous making it easy to cough up. I also drink 2 quarts of water in addition to the VCO. The water alone did not help. My nasal passages are both open for the first time in years and breathing is much easier. VCO makes the skin lovely.
Replied by Darlene
White Bear Lake, Minnesota, Usa
09/12/2014

---
Colloidal Silver  
Posted by Dennis (Texas, US) on 12/29/2014

I just got diagnosed with c.o.p.d. I was born with asrma bronchitis and hay fever; am on cardezam 360 due to atrial fibrilation taking symbicort low dosage. Told most c.o.p.d. patients live 25 years. Trials and research talk most of the time is unreliable, for example t.b is cured with gold collodial yet we are told there is no cure. If the ama or pharmacuetical board cannot get a patent, then they tell you what you're taking is wrong. The 1936 medical journal supported gold collodial use. The ama had the fda refuse to let the collodial continue because no money could be made.
Do you know if colloidal silver has any affect on c.o.p.d.? I also am on warafan for my blood clots I take 400 mg. daily of magnesium , tuna fish and sardines. Does this help at all? I also walk every day until I get tired. Any advice would be well appreciated.
Replied by Dave
Fountain Inn, Sc
12/30/2014

Replied by Mmsg
Somewhere, Europe
12/30/2014

Replied by Allan
San Fernando. Trinidad
05/06/2015

Replied by Jordan
Vancouver
11/07/2015

---
Replied by Carolyn
Carrollton, Tx
01/04/2014

Replied by Mama To Many
Tennessee, Usa
01/04/2014

Posted by Anita (Bangalore, Karnataka, India) on 05/27/2013


Better But With Side Effects

My father is 66 years old and has been smoking from the age of 18 except for a small period of four years from 2007 when he had his coronary bypass. He was diagnosed with COPD last year and his symptoms have been worsening- Constant wheezing and phlegm, frequent infection of respiratory tube/ food pipe, resistance to antibiotics, recently episodes of fast/heavy breathing, flapping tremors which I'm told is a symptom of Hypoxia. He takes Deriphilin steroids when his attacks get worse; but they have become so frequent( at least once every 3/4 weeks) that he has developed Cushing's ( buffalo hump, moon face, emaciated limbs).
Five days back I started him on Colloidal silver - he nebulizes 2.5 ml every day. The third day he developed Fever, weakness, flu-like symptoms which was a Detox reaction, I guess, from the CS killing the pathogens. His fever is better in the last 2 days, and his phlegm seems to have reduced but he still has constant wheezing. Hope that things will get better. Will keep updating. Hopefully it may help some one. God bless this site and all the people who contribute to it!!!
Replied by Meblake
Milwaukee, Wisconsin
06/13/2013

Replied by K
Good Ole Usa
06/24/2013

Replied by Geralyn_d
Atlanta, Ga
03/10/2015

---
Posted by Cgott (San Diego, Ca) on 01/13/2013


My husband is 42 and suffers from COPD caused by Sarcoidosis and smoking, he had bacterial pneumonia for 11 months straight in 2010. The doctors gave him every antibiotic imaginable, even Levaquin (which has a black box warning), they use it for treating Anthrax!! Nothing would take it away. I found colloidal silver online that is mixed with Hydro Peroxide and is specifically made for use with a nebulizer. Within three days his pneumoonia was GONE!! We are getting ready to start using the DMSO treatment and I'm hoping with all I have in me that it will help him as well as the silver did alone.
Replied by Valerie
Coconut Creek, Fl
03/27/2013

Replied by Allan
San Fernando, Trinidad
05/06/2015

Replied by Timh
Ky
05/07/2015

---
Posted by Laurel (Tweed Heads, New-South-Wales) on 03/08/2009

My husband suffers copd, he gets a lot of chest infections and has been told by the Doctor that he has to try something else to try and cure his infections, i was reading about colloidal silver, can he use it in his nebulizer with his asthma treatment and how many times a day, thank you.
Replied by Steve
Cleveland, Ohio
12/17/2013

Replied by Moe
Ia
04/29/2017

---
Posted by Maddy (Nottingham, Nottinghamshire, UK) on 12/07/2006


I have asthma and bronchiectasis (Chronic Obstructive Pulmonary Disease). Was diagnosed 8 years ago. I was suffering from monthly (sometimes twice monthly) chest infections, and had to take antibiotics for every outbreak and becoming more and more resistant and sensitive to the drugs. I started using Colloidal Silver in my nebuliser about a year ago now and have not had a chest infection since. As soon as I feel my sputum changing (from clear to yellow) I use the colloidal silver and the infection does not develop any further. Some times I have to do it more than once, but mostly once is enough. I hope this will help anybody out there that is struggling with the same problem. Good luck!!
Replied by Patsy
Brisbane, Australia
07/14/2007

Replied by Maddy
Nottingham, Nottinghamshire
05/05/2008

Replied by Dave
Fountain Inn, Sc
01/05/2012

Replied by Wendy
Australia
08/23/2014

---
Dietary Changes  
Posted by Rick (Boscawen, NH) on 06/22/2009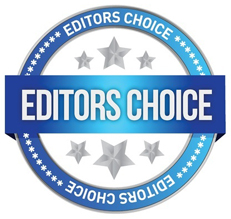 Spices and COPD, Chronic Bronchitis:
A year ago, I was diagnosed with chronic Bronchitis - COPD, so severe that my ears turned blue from lack of Oxygen. My blood pressure was very high, too. The DOT immediately yanked my Health card for driving truck. When I went to the Dr. my Oxy saturation level was 81. He put me on an inhalor and I had to use a Nebulizer several times a day. Nothing really changed. I could breathe a little better, but was still able to walk only for short distances.
I love to cook, and tried to think of the healthiest people that I know. I started cooking with spices from China, India, and other Asian areas. I use curry powders (in various heat ranges), Turmeric, Cayenne, Garlic, Ginger, Paprika, Mustard, Wasabi, and others. I use one or more of these ingredients in every meal, and most snacks, that I cook.
About two months ago I had a physical, blood work, and EKG in preparation for surgery. My lungs no longer "wheeze" (I do have a bad day once in a while...but not DAILY); my blood pressure was normal; my Oxy sat level is 95 to 97 percent; (both) Cholesterols were at healthy levels, and, except for my COPD, I am as healthy as can be! The best result of eating all that good, spicy-hot, healthy food is that I can walk at least a half a mile without "running out of breath."
I have NEVER posted to any Website but feel that people should be aware of the benefits of spices and herbs. I have now found a local store that sells 1 pound packages of spices, instead of paying $4 to $7 in grocery stores for those little bottles. The savings are phenomenal. This is the best site that I have found that re-enforces my belief in hot foods. Thank you EARTH CLINIC.
---
DMSO  
Posted by Renee (Wa) on 11/08/2016


Hi, I've had COPD for years and these last months have been buggers.I've been fighting with pneumonia alot. After the hospitals and doctors, I decided to try naturally heal myself with vitamin supplements and minerals, acv, h2o2, etc..Well 4 days ago, after reading everything I could on DMSO, I decided to try drinking it. I took 1/4 capful with 1,000 mg MSM and orange juice. Within seconds of taking it, I could BREATHE! Then came the sinuses, they opened right up.I also felt it going thru my body. Where they removed my lung, I felt a twinge of pain. Just a twinge. Then in other areas I felt it.
Anyhoo, I've been taking it about every12 hours (as it starts wearing off) and I've worked up to a capful. My breathing has never been better. I don't need my inhalers so much and haven't had much wheezing. I've had some though I am so thankful for this sight starting me on naturally treating my body, without all the poisons. I never would have found the dmso for my COPD. My pulse ox is 98 and holding!
Replied by Marion
Prattville, Alabama
02/19/2017

Replied by Fancier
Georgia
05/19/2017

---
Posted by William (Deerfield Beach, Florida) on 07/23/2013

I've read some of the comments about treating COPD with the hydrogen peroxide and DMSO. I have a nebulizer that I occasionally use with albuterol. I also use Spiriva, Advair and prednasone... My symptoms are worsening every week... What do you recommend as far as treatment with DMSO, and what rate of dilution in the nebulizer? What frequency and volume? My PCP is familiar with DMSO and recommends I try the treatment. Thank you, William
Replied by Brian
Uk
01/24/2017

---
Posted by Jane (Glasgow, Uk) on 04/07/2013

I have Idiopathic Pulmonary Fibrosis & COPD. I want to try and clear my COPD, but I don't have a Nebuliser. Can I put DMSO in a bowl of warm/boiling water, cover my head with a towel and breathe in the steam? Thank you in advance for any replies.
Replied by Michael
Meredith, US
11/01/2014

---