Apple Cider Vinegar, Borax, Mullein Tea
Posted by Christopher (Great Oakley, Northamptonshire. England.) on 05/11/2018 3 posts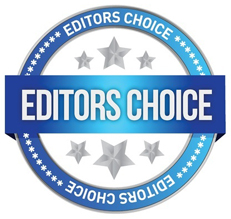 Mullein tea for asthma and COPD:
On a daily basis I take OACV [organic apple cider vinegar] with a pinch of cayenne pepper and the juice of 1 whole lemon.
In addition to this I recently added 1.5 Ltr bottle of Volvic water with a half teaspoon of borax. The reason I chose Volvic water is because it seems to be the only water with 32mg silica per Ltr (it states it on the bottle). I can't find any other water containing silica.
In addition to this I make 1 Ltr of Mullein tea in my cafeteria, which has a fine filter needed to separate floaters in the tea, which I sweeten with raw honey.
Since adding these recent additions to my daily intake of health remedies I have stopped using Ventolin and DuoResp Spiromax inhalers because I no longer wheeze and cough up daily dollops of phlegm. Also and perhaps more importantly, my BPH problems have noticeably decreased. I no longer need to urgently find a toilet when I feel like a pee and I now sleep all night without getting up to pee several times during the night.
I have purposely waited for a month before coming on here to tell you in case it was a fluke, but I don't think it is because I feel so well and everything works as it should (and I mean everything).
The Mullein tea I buy online and I use 2 tablespoons full (heaped) per litre. I drink a mug of it after my OACV mix and drink the rest during the day. I make the brew in the evening and leave it for use the next morning so it has infused all night.
I use a gym and swimming pool 3 times a week and I am 78 years old this year.
Best,
Chris.
---