Vitamin B-12
Posted by Skelly (Uk) on 01/06/2016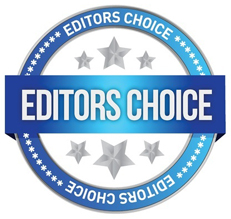 Hi to you all I suffered with copd for eight years, six really bad ones.
However by chance - long story - I took some vitamin b12 and within 48 hours or so my symptoms had disappeared.
The tightness in my chest and the excruciating agony of breathing has gone.
Breathlessness is a symptom of vitamin b12 deficiency, pernicious anemia is a serious deficiency. Obviously I have some way to go with my breath as not being able to breathe for six years does take its toll - I get out if breath still but not breathless. So complete recovery could take a while I should think I am still only recently recovered I am no expert but I don't know if it will help all copd cases as they are many different causes - its worth a try.
As for the dosage well I used cherry flavored methyl b12 and just took four or five a day.
Vit b12 is a water based vitamin and the French firemen are given it before going to a fire to protect their lungs.
Good luck to you all
Thanks for looking.
Replied by Kathy
(Ky.)
03/06/2017

---
Yerba Sante
Posted by Lisa (Thousand Oaks, Ca, Usa) on 04/20/2010


I would consider looking at yerba santa which is an herb that can help with lungs- it helps open up the bronchials, an effective remedy for allergies and asthma and can get rid of phlegm. I met a man over the weekend that said yerba santa actually saved his life. He himself is an herbalist and is quite knowledgeable in that area. I know a very high quality company that has herbal tinctures. It is called herbpharm which if you google it you can probably find it. I always look for the highest quality sources of whatever I am looking for so if someone recommends a company they are familiar with and know of the source and quality, I will take the advice.
I just googled it and apparently vitaminshoppe carries it which is a national chain so perhaps there's one by you. I find they are very reasonably priced and less than health food stores. Also, I have bought their brand of various items as the woman in our store is extremely knowledgeable and has told me that their brands are made by very high sources- some by well-known very expensive companies.
Anyway, I just thought I'd pass this info on. Be hopeful and work towards living...
The best to you, Lisa
Replied by Darrell
(Md)
08/07/2015

---