N-Acetyl Cysteine
Posted by Ginta (Phoenix, Arizona, Usa) on 11/29/2012


I am 63 and have severe COPD from smoking since I was about 16. I've had chronic bronchitis for a number of years and recently found some articles on using N-Acetyl Cysteine (NAC) for clearing phlem, so I bought some from a local health food store. I've been taking 1200mg/day and am amazed at the results - after just one day I was coughing up a lot, but the phlem was foamy rather than thick and sticky. It's been over a week now that I've been taking the NAC and my coughing has lessened significantly. I am now also taking serrapeptase and niacin.
I was recently given a nebulizer machine by someone who's friend passed away from his COPD (he was 81 and had three nasty bouts of pneumonia) and have ordered some hoses/mouthpieces and some liquid DMSO, MSM and colloidal silver to try Ted's DMSO treatments to further help clear my lungs. I'll post an update after a few weeks.
---
Natural Microdose Dna
Posted by Vicki (New Plymouth, Taranaki, New Zealand) on 05/27/2010


Hi everybody. I'd like support what Robert said about Natural Microdose DNA. I've got an earlier post about my father using this product for his emphysema. He's improving all the time. His peak flow meter has risen even further from my previous post, written three weeks ago. It's now rarely below 200 and several times has been 220. He made more rapid progress when he started putting the drops underneath his tongue instead of on top of his tongue as he had been doing. I've just ordered another bottle from iherb.com. It costs me $NZ60 for one bottle plus courier to New Zealand, which only takes six days. Of course, this would be less in US dollars. A bottle lasts about two months at the normal dose, so it's pretty cheap, especially for something that actually works!! Obviously, other places sell it, apart from iherb.com, but if you go to their site and put "Natural Microdose DNA" or "Salmon DNA" in the search box, the product will come up and you will be able to read some very positive customer reviews about it. I hope it can help some of you with respiratory conditions, like it is helping Dad.
All the best,
Vicki
Replied by Linda
Jefferson City, Mo U.s.a.
10/21/2010

Replied by K
Good Ole, Usa
11/19/2010

Replied by Warren
Costa Mesa, Calif., Usa
11/21/2010

Replied by Pattianne
Federal Way, Washington, Usa
01/31/2011

---
Posted by Robert (Martinez, Ca) on 05/26/2010

For those with C.O.P.D. & other respiratory ailments, please check research on 'natural microdose DNA' which is not a product name but a natural substance with research & use for humans & also in the veterinary fields. The price for the product is very reasonable for its effectiveness & is available to all as it is not a drug.
---
Oil Pulling
Posted by Jerroll (Humble, Texas,usa) on 11/17/2010

I've just started OP with Sunflower oil. I have been told that I have COPD with 1/4 decrease in lung function. Has anyone been helped with OP ? If so what oil should I use?
Replied by Livia
The Woodlands, Tx
11/18/2010

---
Peppermint Tea, Honey
Posted by Carolinacountrygirl (Nc) on 10/05/2016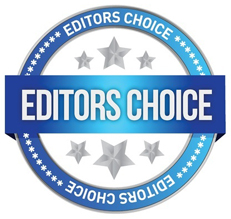 My mom is 85 and has asthma and copd for 20 years now. Both started getting worse the last couple years and I could tell the docs couldn't or wouldn't do much to help her. I discovered in my research on youtube that peppermint tea and organic raw honey when drunk daily will clear mucus from lungs. She started using these two simple remedies 6 months ago & her doc told her after 4 months of drinking this that her lungs were clear of mucus. For the first time in years, she (doc) heard no wheezing or rattling noise.
My mom drinks a cup in the morning and later in the day. Whenever she feels like a cold or something is coming on, she doubles the tea bags and honey for safe measures, and so far, praise God, it seems to help war off intruders.
Replied by Sarah
England
10/07/2016

Replied by Francoise
Canada
06/22/2017

Replied by Mama To Many
Tennessee
06/22/2017

---
Peroxide, Colloidal Silver and Lugol's Iodine Inhalation
Posted by Yolanda (Illinois) on 09/20/2015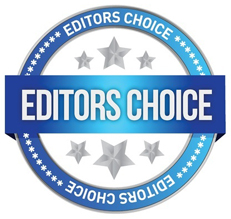 I was diagnosed with mild COPD about 3 years ago. I refused all inhalers and told the doctor I would treat myself. I started using Bill Munro's protocol for the hydrogen peroxide. I buy the 3% hydrogen peroxide from WalMart or any supermarket. I put the straight peroxide in an nasal spray that has been emptied of its contents and rinsed really good in hot water. (you can also buy empty nasal spray bottles from Amazon.)
I also do the same thing with colloidal silver and lugol's iodine 2% solution. The colloidal silver is put straight into the nasal spray bottle but I put 2 drops of silver into water that I put first in the nasal spray bottle. I now have 3 nasal spray bottles,

1. with 3% peroxide
2. with colloidal silver and
3. with lugol's iodine 2 drops in water.
I use these throughout the day whenever I feel mucous and congestion building up and 1 hour before bed to clear up any mucous before bed. I also use p73 extra strength oregano oil. I put 6 drops in a empty gel capsule or just put 6 drops under the tongue. This acts as a natural antibiotic that clears up any infection or viruses. I use this two weeks on two weeks off or however you feel.
I no longer have any problem getting mucus up can walk over a mile without any breathing problems. I know that the copd is still there but it just dosen't bother me. The last time I went to the doctor he had me cough and listened to my breathing but didn't comment on the copd. The year before he insisted I take the inhalers.
Just had to share with you. It has been at least 3 years I have been doing this and I have not gotten any worse. The best to you all, Yolanda
P.S.. I forgot to tell you I do use them all at the same time. Took a while to do that doesn't seem to hurt. Sometimes I take one then later take another. Just try it.
Replied by Yolanda
Illinois
09/21/2015

Replied by Jax
London, Uk
05/03/2016

---
Pine Bark Extract
Posted by Art (California ) on 08/19/2017 676 posts


Of interest for COPD and Pulmonary Fibrosis
If you've read posts on EC for any length of time, you are probably aware of how common these two diseases are and how hard they are to treat as they are mentioned often on EC.
This very recent study suggests that pine bark extract (PBE) has activity against both health issues. PBE is one of my favorite supplements and is well noted for its antiinflammatory effects, but studies continue to show other potential health benefits associated with the use of PBE and clearly, it appears that PBE is useful for helping to ameliorate fibrosis in multiple areas of the body and is worthy of being on a list of potential supplements for these two dieases. It is often useful to have a "list" of potential supplements that may be useful in trying to treat a specific disease, because often times a supplement that works well for one person may not do as well for someone else or perhaps that person is not able to tolerate it, so having a "list of options" may offer similar help from another supplement........especially for diseases that are known to be difficult to treat.
Here is a link to the full study:
https://www.ncbi.nlm.nih.gov/pmc/articles/PMC5527150/
Art
Replied by
Timh
Ky
08/22/2017
2111 posts
Replied by Fancier
Atlanta
08/30/2017

Replied by Freda
British Columbia
09/01/2017

---
Plantain Leaf
Posted by Jenny (Manchester) on 04/23/2018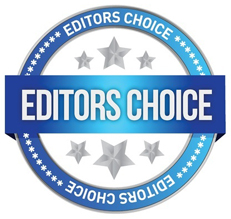 COPD. I have been using plantain (the weed, not the banana type plantain), also known as white man's foot, rats tail, broad leaf & long leaf, among other names, for about 18 months. I pick it, wash it thoroughly, using the whole plant including the roots, dry it & freeze it. I take a small handful, pour boiling water over it, cover & let it stew for at least 24hrs, sometimes longer if I make up a few pints. I then strain it, hold my nose, as it doesn't taste the best & drink about half to 3/4 of a pint a day. It took 3 to 4 weeks before I noticed an improvement. My breathing is so much better and I am no longer "wet" in my lungs. I even forgot to take my inhalers a good few times. I didn't have the flu injection this year. I have not had one chest infection, didn't get the Australian flu or any other flu or cold over the winter, even though everyone else in my home did, usually I am the first to get anything going around. I have not been ill once this winter.
A family member rid his tooth abscess using only plantain.
My Mum has been using it for her COPD symptoms for the past 7/8 months. Not only has her COPD improved, she has said it really helps with her arthritis!
Replied by Mama To Many
Tn
04/23/2018

---
Sea Salt
Posted by Rv (Huntington Beach, Ca, USA) on 12/14/2009


Sea Salt for Pneumonia
I have (usually) mild asthma. I visited a dusty wildflower area and contracted fungal pneumonia. The doctor did not apply effective antibiotics, because the infection was fungal, and he initially misdiagnosed it. The infection continued for weeks, and hardened into chronic obstructive pulmonary disease. Over the next year I tried many remedies. Then I found an interesting fact. The ocean has millions of antibacterial virions per liter. This is why there are so few bacteria there: predation. I live in an oceanside city, and have no problem getting clean, fresh seawater. I spat some infected sputum into a bottle of seawater and diluted it to invisibility. The idea was that any virus would rapidly multiply by killing and eating the bacteria of my infection. Then over a week, I sprayed the water and inhaled it. My coughing got worse, but then air began to penetrate past the blockages and I began to cough them up; some looked like french fries. I'm now healthy.
I think a similar effort might work with artificial seawater made from organic sea salt. The idea is that it must be organic so that the antibacterial virions would need to be preserved in the salt.
Replied by Dan
Clearwater, Florida
08/17/2012

---
Supplements
Posted by Marigold (Usa) on 06/24/2014


For COPD, the following supplements have helped me a lot:
Twice a day:
CoQ10 - two 60 mg (take w/food that has fat)
NAC - 600 mg
Vit D3 - 10,000 IU
Vit C - 1000 minimum
MSM - 2000 units
And once a day:
A good multivitamin
L Carnitine
Acetyl L Carnitine
Calcium (I make eggshell calcium, take with vit C)
B - 50 complex
Turmeric (I just put it in capsules)
Thyme (same, I put it in capsules)
Magnesium
Milk Thistle
Glutithione
Oil of oregano if I'm getting sick, ACV with baking soda per Ted several times a week. No dairy, no sugar, organic veggies and fruit if you can afford them. No fake food, real butter, coconut oil EVERY DAY. H2O2 in my nebulizer some days (there's a section on here about that).

Wow! Looks like a ton of pills, doesn't it. But now I use a rescue inhaler only once a day (Ventolin HFA), some days not at all. I'm now able to walk more, started exercising, feeling and breathing better now than I have in the past two years.

Good luck!
---
Posted by Vcn (Phx, Az, Us) on 01/15/2013


COPD is a chronic inflammatory disease. Therefore getting the inflammatory mediator (leukotriene) under control will be vital in helping to control it as well as dilating bronchial tubes.
Some antioxidants are capable of doing this but conventional ones (vitamins C & E) may not be sufficient enough. Pycnogenol (antioxidant) was reported to improve pulmonary functions in asthma patients & dramatically lowered their need for inhalers. (Amounts taken are based on severity of condition). It tends to have quicker effect if it was supported by other antioxidants, (primary from the cyanidin groups).
Another thing to consider.... Respiratory disorders may be associated with cartilage degeneration which is also common with older people. Cartilage contains lots of water, type II collagen, hyaluronic acid, chondroitin sulfate -- all which tend to deficient in older people as well.
Unfortunately, we stop producing hyaline cartilage, (the type found in the air tubes) during our teen years which cannot be replaced. However, in adults, when cartilage gets damaged or degenerates, it can be replaced with another type (fibrocartilage). From what I've learned, this can be done in a number of ways with glucosamine sulfate and glucosamine hydrochloride (properly proportioned), without chondroitin, supported by pycnogenol or vitamin c to help build collagen and hyaluronic acid to maintain hydration.
The very best luck and blessings to all!
---
Thyme
Posted by Brenda (San Antonio, Texas) on 03/15/2007


My 79 year old Mother had an upper respiratory infection. She could not shake the cough. I had recently read an article that said steep 1 teaspoon of your kitchen variety thyme in a cup of hot water, as you would a teabag, and sip. She tried it and it worked. Encouraged, I told my friend who has the start of COPD about it, she tried it and is amazed also. The article stated it relaxes the bronchials. Yet another alternative.
---
Vitamin B-12
Posted by Skelly (Uk) on 01/06/2016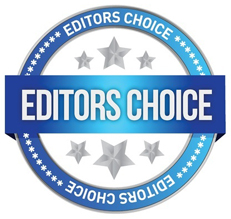 Hi to you all I suffered with copd for eight years, six really bad ones.
However by chance - long story - I took some vitamin b12 and within 48 hours or so my symptoms had disappeared.
The tightness in my chest and the excruciating agony of breathing has gone.
Breathlessness is a symptom of vitamin b12 deficiency, pernicious anemia is a serious deficiency. Obviously I have some way to go with my breath as not being able to breathe for six years does take its toll - I get out if breath still but not breathless. So complete recovery could take a while I should think I am still only recently recovered I am no expert but I don't know if it will help all copd cases as they are many different causes - its worth a try.
As for the dosage well I used cherry flavored methyl b12 and just took four or five a day.
Vit b12 is a water based vitamin and the French firemen are given it before going to a fire to protect their lungs.
Good luck to you all
Thanks for looking.
Replied by Kathy
Ky.
03/06/2017

---
Yerba Sante
Posted by Lisa (Thousand Oaks, Ca, Usa) on 04/20/2010


I would consider looking at yerba santa which is an herb that can help with lungs- it helps open up the bronchials, an effective remedy for allergies and asthma and can get rid of phlegm. I met a man over the weekend that said yerba santa actually saved his life. He himself is an herbalist and is quite knowledgeable in that area. I know a very high quality company that has herbal tinctures. It is called herbpharm which if you google it you can probably find it. I always look for the highest quality sources of whatever I am looking for so if someone recommends a company they are familiar with and know of the source and quality, I will take the advice.
I just googled it and apparently vitaminshoppe carries it which is a national chain so perhaps there's one by you. I find they are very reasonably priced and less than health food stores. Also, I have bought their brand of various items as the woman in our store is extremely knowledgeable and has told me that their brands are made by very high sources- some by well-known very expensive companies.
Anyway, I just thought I'd pass this info on. Be hopeful and work towards living...
The best to you, Lisa
Replied by Darrell
Md
08/07/2015

---