Reader Theories
Posted by Rosemary (Trenton, NJ) on 11/18/2006

I had acid reflux (see my posted message from March, 2006). I am finally getting back to you with what did finally cure me. The apple cider vinegar I tried did not work. What did work was eating a good quality yogurt several times a day along with two acidophilus/bifodophilus capsules with a high bacterial count. I took the capsules 3 times a day with each meal. I did this for 3 weeks straight. That is how long it took for the symptoms of acid reflux to totally subside. The yogurt was very cooling and it contains a lot of good bacteria. I ate a cup in the morning, then I had a half a cup after lunch and after dinner. During the day, I would take a tablespoon full periodically to help cool the throat. I had good results after one week, but it did not totally subside until the end of the 3 weeks.
I came to the conclusion by putting together these two known facts.
(1) Stomach ulcers are caused by a bacteria and many people with stomach ulcers are aspirin users.
(2) Antibiotics cause diarrhea because it destroys the good bacteria in the intestines. All one needs to do is to take acidophilus during and after taking taking antibiotics to avoid diarrhea and loose bowel problems.
Armed with this information....the more I thought about the sudden problem I had developed with acid reflux, the more I thought it must be related to a bacteria problem (either not enough good or too much bad). Since I try to eat a healthy diet, I could not see why I would suddenly develop this "disease". Therefore, I banked on the idea that ibuprofen was probably destroying the good bacteria which allowed the bad bacteria to attack the esophagus. I have to say, I have stopped taking pain pills except on rare occasions. I started exercising (biking) and my knee is now 80% better than it was before. One other new fact that has just come out about ibuprofen is that it also inhibits muscles from strengthening. I heard about this through a friend - I believe one of the universities did a study with athletes and they discovered this about the athletes who took ibuprofen either before, during or after training.
---
Reader Theories
Posted by Lisa (Santa Clarita, CA) on 08/20/2006

I've been getting heartburn since I was 11 or 12. Many misdiagnoses and 30 years later, I found out that I had ACHALASIA. This is a condition where the Lower Esophageal Sphincter (LES) does not properly relax and open to allow food/liquid to pass into the stomach. The pain is unbelievable and sipping ice water slowly was the best solution most of the time. I was probably born this way; don't know if it's true for everyone. I've had several medical/surgical procedures. The best was one that "tore" open the LES muscle so food can pass through to my stomach. It doesn't last forever, but with experimentation and avoiding foods that get "stuck," I get along just fine. I'm so grateful to the doctor that finally gave me the barium swallow and diagnosed my condition!
---
Reader Theories
Posted by Rosemary (Trenton, NJ) on 03/30/2006

I just started getting acid reflux and have been awakened in my sleep from it (twice so far) and I've never had a digestive problem before. So it was quite baffling. I just started taking ibuprofen regularly to combat the pain in an arthritic knee. Funny that this is the only change in my diet and all of a sudden I have acid reflux. Well, it turns out that ibuprofen will do havoc on your digestive system. So, I will try the apple cider vinegar cure. But, wanted to make sure everyone with this problem is warned that there is a likelihood that their acid reflux problem may be related to taking medications such as ibuprofen. I am hopeful that stopping the pain medication and drinking the ACV will fix the problem.
---
Reader Theories
Posted by Jeffrey (Leeds, Yorkshire, England) on 11/18/2005

re acv the pharmaceutical companies do not want the public to know what is the main cause of acid reflux ie the low level of acid in the stomach. The annual profits on prescribed/over the counter antacids must run into many millions of pounds for the drug companies. I just hope many more people like me find your fantastic website.
---
Reader Theories
Posted by Falcon (Mariposa, CA)

Re the Acid reflux problem: I took an Iridologist class with Dr. Bernard Jenson and we learned that the problem is not too much acid but low acid. Which we could verify by reading the fibers of the eyes. So the pharmaceutical co.s making a killing selling the purple pill as a cure are totally misleading the public. The purple pill turns off acid pumps and if anything make it worse. That the purple pill cures the damage done to the esophagus may be partially true in that one does not have any acid in the stomach to break down the proteins. But one wonders what the long term effect of sending partially broken down proteins through ones digestive system. Another cure we recommended after determining the persons problem was truly not high acid but low acid, was to recommend they take plant HCL (hydrocloric acid) and they can test it themselves. With a high protein meal at first take one see how it works for them then 2, and keep upping the amount until they learn what their system needs.
Another easy cure it to avoid eating heavy meals especially high protein meals at end of day when you are tired. It is the tiredness that causes the sphincter muscles to relax conserving energy that is the cause of acid reflux. So when one is tired and lays down to sleep the acid then can slosh out of the stomach into the esophagus, so they end up with what we call heart burn. Not of course tis the burning by ones acid in the stomach of the esophagus.
Sincerely Yours,
Falcon
---
Red Wine
Posted by Max (Tuxedo Park, NY) on 11/04/2008


a good red wine for acid reflux cure
Ok.....i just spent the last 6 hrs battling a severe case of acid reflux....i might deal with this 2 to 3 times a year, but this was the absolute worst....i actually thought it could be a heart attack so obviously that didn't help matters....i was popping pepsid and tums and downing bottled water to no avail....checked your website but had no applecider vinegar or baking soda. No way did i think red wine would do me any good, but i wanted to calm my mind so i poured two big glasses, drank them rather quickly about an hour ago....and its all gone...back to feeling myself again. Maybe someone could tell me scientifically how this could be?
Replied by Krimzen
(Atlantic City, Nj/usa)
11/23/2011

Replied by Elizabeth
(Cambridge, Ma Usa)
04/05/2012

---
Red Wine Vinegar
Posted by Franklin (Snead, AL) on 03/29/2007


I had terrible acid reflux and was afraid of getting esophagus cancer. My acid reflux was so bad my throat would swell. Twice daily, drink one fourth cup of redwine vinegar in three fourths glass of water until well and repeat if acid reflux returns. Give God the glory. I'm totally free of acid reflux.
Replied by Jay
(Philly, Pa)
11/19/2009

---
Reduce Stress
Posted by Gislain (Phoenix, AZ) on 05/19/2008


Stress was cause of my Acid Reflux:
3 weeks ago today after lunch at work, I had experienced some acid reflux pain. It was beyond heartburn and made me concerned. I wasn't sure why I was having this so I researched online. The cause: Not digesting my food properly.
So I spent money on digestive enzymes and stress reduction supplements - $50. Then I returned the next morning buying a Chinese herbal remedy supplement - $30. After not sleeping still from the pain at night, I decided to see the doctor and get a prescription for Prevacid - $25. I tested my ph and it was 5.5 so I bought a body ph reduction supplement - $25. Then another supplement - $20. All of this with no relief.
Finally, I tried Apple Cider Vinegar which helped ($4) and allowed me to sleep at night, but during the day and in the evenings, the suffering continued. I couldn't eat this and can't eat that. I overall dropped 10 pounds in almost 3 weeks. I was convinced I had an ulcer or maybe CANCER!
Finally after consulting with family and self-evaluation and insufficient funds at the bank, I found the root-cause of my Acid Reflux - Stress and Worrying!!! I tried relaxation techniques and positive thinking, and last night at dinner, I ate a veggie burger with a WHEAT bun and salad with RANCH DRESSING and FRIED SHRIMP and HOT SOUP and had almost zero problems afterwards. Today, I have had no Apple Cider Vinegar and the stress is down. My Acid Reflux is so much better and is improving. My esophagus is so imflammed still and will need time to fully heal. But in my case, my Stress and Worry caused my problem. Before you decide that you are stuck with Acid Reflux forever, try relaxing first. That may be your problem - Stress!!
I was having stress at work and tend to be a worry-wart at heart. I am my mother's child. She died of pancreatic cancer at age 51. She was under constant stress all her life. I'll be 25 next month and plan on living a long time. Stress will not kill me!
Also, another important thing too is to be calm when I eat. That makes such a big difference!
Replied by Ali
(Portland, OR USA)
11/01/2008

---
Salt and Vinegar Potato Chips
Posted by Brian (Campbellsvile, KY) on 03/12/2009

Salt & Vinegar potato chips? I don't have acid reflux but I've noticed testimonials about ACV or Vinegar + Baking Soda. ACV or Vinegar are both forms of acetic acid. Baking Soda is sodium bicarbonate, I don't want to bore everyone with a lot of chemistry mumbo jumbo so I'll get to the point. When you mix the two (acetic acid + sodium bicarbonate) you get sodium acetate which is the same thing used to flavor Salt & Vinegar potato chips. I thought someone might be interested in trying the chips as a junkfood junkie cure.
Replied by Lukki7
(Ajax, Ontario)
11/12/2009

---
Sauerkraut
Posted by Rob (Kentucky) on 03/25/2021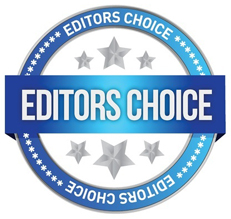 My friend has suffered from chronic acid reflux for years. Doctors put her on stomach medication. Last month she was talking about how her nerve pills (Klonopin) are causing her stomach to act up. I told her to go buy a jar of sauerkraut. According to my other friend's German born mom, Deutsche Kuche German Style Sauerkraut sold at ALDI Grocerystore USA is the most like the kraut she grew up on and the best to buy.
I told her to eat about a tablespoon daily. Doing so is known to aid in digestion and prevent constipation. Sauerkraut is low in calories and high in fiber. Sauerkraut will improve her digestion within a few days.
She saw results using this treatment within 3 days and now her whole extended family are eating raw sauerkraut right from the jar.
Source: https://www.ncbi.nlm.nih.gov/pmc/articles/PMC4268643/
Source: https://www.ncbi.nlm.nih.gov/pmc/articles/PMC6306734/
Source: https://www.sciencedirect.com/science/article/pii/B9780128023099000248
Source: https://www.sciencedirect.com/topics/agricultural-and-biological-sciences/phytochemical
---
Sauerkraut
Posted by Gokhals (San Francisco, Ca, Usa) on 02/20/2013 36 posts


Acid reflux, especially in people over 25 is generally caused by too little acid, rather than too much acid in the stomach. I saw miraculous results with unpasteurized sauerkraut on my friends and family who had GERD.
Sauerkraut is made by mixing shredded cabbage with a tablespoon of sea salt, covering up with a cabbage leaf and leaving on the counter 3-5 days, until the cabbage is soured. Then refrigerate. Eat a tablespoon when you get acid reflux, or related stomach problems. They will disappear instantaneously. Your heartburn will vanish. Your bloating will vanish. Your stomachache will vanish.
The whole proton pump inhibitor industry is a gigantic scam. PPIs are also extremely detrimental to health.
---
Sauerkraut
Posted by Linda (Dayton, Ohio) on 11/17/2008


I noticed that saurkraut had not been mentioned for relief of acid reflux. I know that lots of german delis serve this with their meals....The fermentation of the kraut is really good for the digestive system...really helpful to decrease acid reflux.
---
Sea Salt
Posted by Ken (Midwest) on 01/29/2017 48 posts


FWIW, sea salt, any kind will also give instant relief to acid reflux. I stumbled into a few years ago, and brought a small container to a weekend seminar in Albuquerque in 2012, and folks seen me using it and they wanted to try it too, lol, but it was good for all interested. I carried it in a small 15-ml nalgene bottle on the ready at a moments notice. I no longer need it, cuz I got a hold of some of my dietary issues. Anyways, others had relux and needed the salt and so were grateful, and I was glad to share.
---
Sea Salt
Posted by Bob (Moscow, PA) on 04/24/2007


The water cure has helped countless people quickly get rid of acid reflux and without cost. All that is required is to quit caffeine & alcohol while drinking half your body weight in ounces of water along with 1/4 tsp. of salt, preferably unprocessed sea salt per day and the acid problem should be gone in a few days. 2 glasses of water with a pinch of salt in most cases will quickly stop acid reflux discomfort. Anyone not quickly cured, just email me. All we ask is that you in turn pass it on to others. Bob
Replied by Kenny
(Oak Lawn, Il.)
09/25/2010

---
Sesame Oil
Posted by Nylle (Falls Church, Fairfax County) on 08/22/2011


The best and most effective cure for acid reflux, even the most serious case, is to drink one to two tablespoonful of Sesame oil on a empty stomach first thing in the morning. It will be difficult to stomach during the first few days but there after you will acquire a taste for it. Also take the same quantity fifteen minutes after the night meal. Please do not drink any water immediately after drinking the oil it will defeat the purpose.
It has to be taken every day for about ten days for a permanent cure.
The roasted sesame seed oil is more effective than the cold pressed and it has to be 100% pure oil. This oil is available at any Chinese grocery. It is also very necessary that one drinks hot water with one's meals. Drinking cold or iced water or drinks after each meal will only prolong the ailment and inhibit cure. Spicy and/or oily food for the night meal is a no, no. It will only aggravate the stomach acid.
Replied by Hannah
(Paris, France)
01/14/2013

---