Sauerkraut
Posted by Rob (Kentucky) on 03/25/2021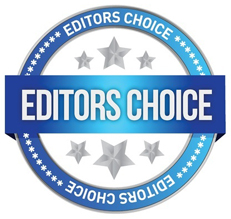 My friend has suffered from chronic acid reflux for years. Doctors put her on stomach medication. Last month she was talking about how her nerve pills (Klonopin) are causing her stomach to act up. I told her to go buy a jar of sauerkraut. According to my other friend's German born mom, Deutsche Kuche German Style Sauerkraut sold at ALDI Grocerystore USA is the most like the kraut she grew up on and the best to buy.
I told her to eat about a tablespoon daily. Doing so is known to aid in digestion and prevent constipation. Sauerkraut is low in calories and high in fiber. Sauerkraut will improve her digestion within a few days.
She saw results using this treatment within 3 days and now her whole extended family are eating raw sauerkraut right from the jar.
Source: https://www.ncbi.nlm.nih.gov/pmc/articles/PMC4268643/
Source: https://www.ncbi.nlm.nih.gov/pmc/articles/PMC6306734/
Source: https://www.sciencedirect.com/science/article/pii/B9780128023099000248
Source: https://www.sciencedirect.com/topics/agricultural-and-biological-sciences/phytochemical
---
Sauerkraut
Posted by Gokhals (San Francisco, Ca, Usa) on 02/20/2013 36 posts


Acid reflux, especially in people over 25 is generally caused by too little acid, rather than too much acid in the stomach. I saw miraculous results with unpasteurized sauerkraut on my friends and family who had GERD.
Sauerkraut is made by mixing shredded cabbage with a tablespoon of sea salt, covering up with a cabbage leaf and leaving on the counter 3-5 days, until the cabbage is soured. Then refrigerate. Eat a tablespoon when you get acid reflux, or related stomach problems. They will disappear instantaneously. Your heartburn will vanish. Your bloating will vanish. Your stomachache will vanish.
The whole proton pump inhibitor industry is a gigantic scam. PPIs are also extremely detrimental to health.
---
Sauerkraut
Posted by Linda (Dayton, Ohio) on 11/17/2008


I noticed that saurkraut had not been mentioned for relief of acid reflux. I know that lots of german delis serve this with their meals....The fermentation of the kraut is really good for the digestive system...really helpful to decrease acid reflux.
---