Lung Issues
Posted by Chris Martian (Victoria, Bc, Canada) on 10/08/2009

★★★☆☆
Better But With Side Effects
BETTER BUT WITH SIDE EFFECTS
Iv'e been inhaling 3 percent hydrogen peroxide for just over a week now at 4-5 pumps 3 times daily. The first 3 or 4 days it worked great cleared my lungs out got rid of my cold it worked well. After that i got a sore throat and have been coughing up green and yellow stuff. I'm a smoker, smoke about a pack a day, just curious if any one else has had these symptoms.
Replied by Lisa
(Thousand Oaks, Ca, USA)
10/08/2009

---
Lung Issues
Posted by Peggy (Bainbridge Island, WA) on 05/04/2009

Hello, I have been struggling with a lung infection called MAC for about 10 years. It is a rare distant relative of TB which then causes all sorts of secondary infections of bronchitis. I have just started using Bill Munro's inhalation method. I am wondering if any else out there has been diagnosed with MAC and if you have had any positive experiences with H202 or any other remedy, I believe I have tried everything from diets to drugs to Chinese medicine to acupuncture. I am hoping that the H202 works because its really my last hope... I will keep you posted on the H202 inhalation. I've started gently, 3 inhalations 4X a day.
EC: More about Mycobacterium avium complex on Wikipedia.
Replied by Peggy
(Bainbridge Island, WA)
05/08/2009
★★★☆☆
Better But With Side Effects
BETTER BUT WITH SIDE EFFECTS
Replied by Elizabeth
(Nashville, TN)
05/12/2009
★★★★★
Replied by Morgan
(Bournemouth, UK)
05/19/2009

Replied by Dianne
(Orillia, Canada)
05/19/2009

Replied by Frank
(New York, NY)
05/19/2009

Replied by Peggy
(Bainbridge Island, WA)
05/21/2009

Replied by Elizabeth
(Nashville, TN)
05/28/2009

Replied by Alex
(St. Paul, MN)
07/29/2009

Replied by Catherine
(Wellington, New Zealand)
09/18/2009

Replied by Nancy
(Missouri)
08/29/2021

---
Lung Issues
Posted by Larry (San Antonio, TX) on 04/19/2009

★★★☆☆
Better But With Side Effects
BETTER BUT WITH SIDE EFFECTS
I've used the Bill Munro's drug store 3% H2O2 method for about 3 days. It increased my lung capacity and cleared my sinuses but it also gave me a sore throat on the 3rd day. Then I got a bloody nose and coughed up blood. I guess it's possible that the blood in the lungs drained down from the nose but I suspect it's doing something quite harmful to my lungs.
Replied by Larry
(San Antonio, TX)
04/30/2009

Replied by Larry
(San Antonio, Tx)
10/17/2009

---
Lung Issues
Posted by Lori (D, Colorado) on 07/10/2008

★☆☆☆☆
I found using 3% peroxide over the counter from walmart didn't help with my bronchial problem in fact I think it has made it worse. I always get pneumonia for the last 3 years.This year with me doing the home remedies I didn't get it until I had my grandson for a week and he ended up getting it. So immediately I inhaled the peroxide like the post said to do and it made me have a cough attack and my breathing was more constricted. that was 4 weeks ago I did the inhilation 4 times and each time it didn't help I think it made it worse. now I'm still coughing a dry cough like I do after I get pneumonia. Any suggestions? I won't do the inhilation ever again. Every body is different.
Replied by Rob
(niagara falls, usa)
09/27/2008

Replied by Brent
(Phx, Az)
03/18/2013

---
Replied by Cindy
(Wichita, KS)
07/03/2008

Lung Issues
Posted by Doug (Denver, Colorado) on 01/27/2008

★★★★★
I came down with pneumonia Jan 2007. Doctors at the urgent care gave me Factive and it cleared up the pneumonia at first. Then around summertime (same year) I developed a chronic cough which I felt was from the initial pneumonia. Around Novemeber I came down with full blown bronchitis, or some kind of a lung obstruction. I ran into Bill's HP treatment protocol and everything is fine now. What a rough year I had in 2007 regarding my health. This was especially difficult for a guy that has never been sick in his life. I will never stop using HP again. All of this suffering could have been stopped months ago. Thanks again Bill and Earth Clinic....
---
Lung Issues
Posted by JOHN TAYLOR (DAVENTRY, UNITED KINGDOM) on 11/28/2007

★★★★☆
Dear sir/madam. i am trying bill munro's inhalation method at present and i am feeling some improvement. i would like to try taking h2o2 orally along with the inhalation method but i am unsure on the safety of doing this . Ido 3% h2o2 @6 puffs four times a day. my problem is emphysema. i am a 66 yr old male. can you or perhaps bill comment.
Replied by Ruby
(Saint John, New Brunswick, Canada)
12/20/2011

---
Lung Issues
Posted by Brenda (Springville, Tennessee) on 05/10/2007

★★★★★
Hi everyone, I'd like to add an update on my uses of HP. I use the inhaled method, 10 squirts, twice in a row, usually 2 or 3 times a day,and am so very happy with it. I no longer have bronchitis! I was dignosed with Graves disease Dec 06 which caused terrible jitters and rapid heartbeats. I inhale the HP when this happens and within minutes the jitters and rapid heartbeat subside! I can't thank Earthlink.com enough! I tell all my friends about HP and to email Bill Munro, and I tell that Bill will call them back promptly! A special thanks to Bill!
---
Lung Issues
Posted by Densie (Hampton Bays, NY) on 09/07/2006

I have been a Respiratory Therapist for 13 years. The H2O2 may be benefiting those with poor lung function but those with normal lung function should be saturating in the high 90's anyway. Normal lung function and hemaglobin supply 98-99% of the capacity of the hemaglobins ability to carry oxygen. It can not carry more then 100%. I do believe the H2O2 has benefical properties (due to my own research). However, I don't believe it is do to the increased O2 to the body. It is probably more due to the antibacterial and antiviral properties of the H2O2 that produce these desired results.
---
Mesothelioma
Posted by Nancy (Ohio) on 02/03/2006

★★★★★
I have a friend who had been diagnosed with Mesothelioma and he spent his life savings of over 450K on modern medical treatments that got him nowhere. He then searched the internet with a relative that is an R.N. and found out about Hydrogen Peroxide therapy. He used the food-grade hydrogen peroxide, a few drops in his drinks and also Coral Calcium and a few months or so later...walah...NO CANCER!!! I believe the HP cleansed his body/lungs and the Coral Calcium strengthened him. Thank God that he found this! He is a really neat guy!
---
Multiple Ailments
Posted by Buzz (New Mexico, US) on 04/05/2015

★★★★★
Have been to doctors for so many ailments and absolutely not one positive thing to say. going to try hp.. mayo clinic told me to come home and do pelvic floor exercises. on a cpap machine for 8 yrs now and I swear it is causing me to have chronic stomach problems.. diarrhea... hands and feet swell, muscles ache... I hurt from head to toe, is easier to say... have nebulizer.. would like more info on % of food grade hp? how often to use?
Replied by Sam
(Miami, FL)
04/06/2015

Replied by Sandy
(Pittsburgh Pa)
06/23/2015

---
Replied by sorcha
(TX)
09/04/2021
★★★★★
Multiple Cures
Posted by John (Spring Hill, Fl) on 08/04/2016

★★★★★
I got very sick. 28 doctor could not help me. Just took my money. To make a long story short it left me with vertigo and many other health issues remain. Even got my appendix out and could not fight off any sickness too well or drive. I've been on hydrogen peroxide inhale and taking it drinking it most days and I am progressing tremendously. I've driven a lot more. I feeling much better. I feel on this track I should be healed within the next 6 months to a year. Please, without this I believe I wouldn't have survived many more years.
Replied by Geoffrey Terry
(Adelaide, Australia)
10/15/2016

---
Multiple Cures
Posted by Kauaian Brodah!!! (Kauai, Hawaii) on 03/15/2016

★★★★★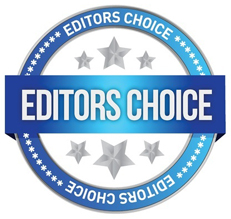 Aloha from Hawaii,
I have been using Hydrogen Peroxide 3% as an inhalation treatment when fighting cold/flu symptoms of the nasal passages or lungs for decades.
I use it every time I get any form of runny/stuffy nose or any itching lungs/coughing. It really is amazing how fast it works. I clear my nasal passages out with 2-3 quick sprays up each nostril (and it hurts!! ) this is not for wimps as it does get really sharply painful for a few seconds and sometimes feels like my head is going to blow off!! My sweet, lovely, little wife does it too, so unless you are truly a wimp...you'll be fine. LOL
However, using this method along with sudafed to open passages if blocked (so the h2o2 can get up there) I have not had a sinus infection or bronchitis for over 20 years. I used to get bronchitis and sinusitis every year when I caught cold. I started doing H2O2 mist instinctively because it just made sense to me that it would destroy the viruses and bacteria that were causing the issue in the first place. I had read a book called: Hydrogen Peroxide: Medical Miracle and felt that if it could perform so well in all those medical studies without harming any of the patients...it would be good for my nose and lungs.
So, nasal mister with 3% hydrogen peroxide in it and use it any time there is a symptom of any kind. If I end up with a bad cold as recently happened because I didn't get up at night and do this, I just do it every few hours daily until the issue (nasal or lung) is gone. I also use ozonated water machine to make quarts of ozone water to drink 3-4 times daily and eat very little food when fighting illness of any kind.
As a retired RN I can tell you right now that if everyone used this method to fight disease we would all be far healthier and better off.
Blessings and Aloha.
Replied by Carol
(Belfast, Northern Ireland)
04/26/2017

Replied by Myway
(Us)
04/27/2017

Replied by John
(Pennsylvania)
01/20/2018

---
Multiple Cures
Posted by George (Ontario, Canada) on 09/26/2014

★★★★★
I have been inhaling H202 for 8 years just as Bill Munro showed, - drugstore H202.- six times a day , give or take a few. No lower back pain , and best of all my carcinoma is gone.
---
Multiple Cures
Posted by Michelle (Airlie Beach, Australia) on 01/07/2012

★★★★★
After 3-4 weeks of taking H2O2 via your inhalation method my painful legs are 90% cured. They have become so bad over the last several years I have a Disability sticker for parking. The anti inflammatories doctors prescribe were losing their effect.
I tried drinking H2O2 years ago but could not stand the taste. I started the inhalation method hoping to cure a cough I have had for 6 years (mould related) and that is looking promising.
Why don't doctors know these things?
Thanks
Michelle
Replied by Mawgee
(Shelton, Wa)
07/04/2012

---
Multiple Cures
Posted by Donuts (Belgrade, Mt, Usa) on 10/04/2011

I've been inhaling H2O2, food grade, 3% for about a month.
1. I had previously been diagnosed with parkinsonism and my shaking decreased by about 95%
2. I've been taking prescription sleep medication for over 20 years, I feel more rested and I'm off all sleeping meds.
3. I have been itching over my whole body for over a year, have gone repeatedly to doctors including Allergy specialists and my itching has decreased without any medications but H2O2 by about 90%.
My question based on my understanding that pathogens and diseased cells do not thrive well in 1. Alkaline or 2. Well oxygenated cells, blood and interticial fluids, is, can I add a bit of baking soda (aluminum free) to my H2O2 (shake it up) and inhale it so that my stomach acid affect is by-passed and I get baking soda (dissolved) directly into my blood stream through my lungs? Thanks Donuts
---