Colds, Flu, Viruses  
Posted by Rick A (Columbus, Ohio) on 11/01/2018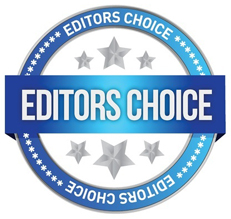 Total H202 Routine:
I have used the H202 inhalation method for years and it has been very effective for colds or other sinus infections. Once I notice a cold coming on at Day 1, I do the Munro throat spray routine at 3%, for about 3x's. Then I move on to a mix of 1.5% H202 in the nasal sprayer (3% is too much for your nasal linings), then I do a routine of H202 in my ears for 4 min each ear then dry them out with kleenex & cotton swabs and finally after all this drains into your mouth I gargle for a minute with H202.
IF I do this on Day 1 I have never had to go to Day 2 of this routine - never in 10 years of use. This is why people go to Ear, Nose & Throat doctors - these are ALL inter-related. You need to fix them all. Hope this helps.
---
Multiple Cures  
Posted by Kauaian Brodah!!! (Kauai, Hawaii) on 03/15/2016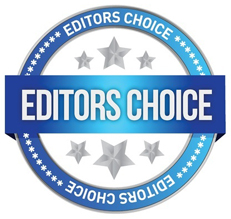 Aloha from Hawaii,
I have been using Hydrogen Peroxide 3% as an inhalation treatment when fighting cold/flu symptoms of the nasal passages or lungs for decades.
I use it every time I get any form of runny/stuffy nose or any itching lungs/coughing. It really is amazing how fast it works. I clear my nasal passages out with 2-3 quick sprays up each nostril (and it hurts!! ) this is not for wimps as it does get really sharply painful for a few seconds and sometimes feels like my head is going to blow off!! My sweet, lovely, little wife does it too, so unless you are truly a wimp...you'll be fine. LOL
However, using this method along with sudafed to open passages if blocked (so the h2o2 can get up there) I have not had a sinus infection or bronchitis for over 20 years. I used to get bronchitis and sinusitis every year when I caught cold. I started doing H2O2 mist instinctively because it just made sense to me that it would destroy the viruses and bacteria that were causing the issue in the first place. I had read a book called: Hydrogen Peroxide: Medical Miracle and felt that if it could perform so well in all those medical studies without harming any of the patients...it would be good for my nose and lungs.
So, nasal mister with 3% hydrogen peroxide in it and use it any time there is a symptom of any kind. If I end up with a bad cold as recently happened because I didn't get up at night and do this, I just do it every few hours daily until the issue (nasal or lung) is gone. I also use ozonated water machine to make quarts of ozone water to drink 3-4 times daily and eat very little food when fighting illness of any kind.
As a retired RN I can tell you right now that if everyone used this method to fight disease we would all be far healthier and better off.
Blessings and Aloha.
---
Lung Issues  
Posted by Theresa (Tallahassee, Fl) on 08/25/2015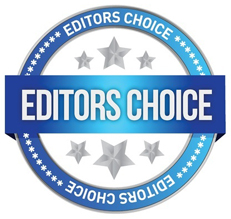 I tried Hydrogen Peroxide a couple of times 2 years ago when I was having severe issues that the doctors could not help. 8 months of coughing up blood and having to sit up in bed due to what sounded exactly like a death crackle if I lay down at even a 45 degree angle! I felt like my chest was made of glass. CT scan showed no cancer. O2 levels were not too bad at that time though they would drop to 80 at night. During waking hours rarely got below 92. Still struggled to breathe though.
In desperation, I used Hydrogen Peroxide in nebulizer diluted (regular 3 percent over the counter from CVS). I only did this a few times over 2-3 days and when I went to the pulmonary specialist for a checkup my o2 level that day read 100 percent. I HAD NEVER seen that and actually it scared me a little so I stopped the peroxide. Things improved for a time until I was put on Arava for Autoimmune issues. Immediately breathing issues. Rheumie seemed unconcerned and even angry that I had adjusted my dose to 1 every 2 days just to breathe for a few days and still be able to walk!!
Long story short, fast forward to Rheumie halving the dose and instructing me to take 1 every other day and persist until side effects cleared up. THEY NEVER did and my breathing got worse and worse. I realize now I probably was getting infections that they were ignoring due to the Arava lowering my immune system. I no longer run fever after a lifetime of severe medical problems so can be quite ill with no fever but doctors only take you serious if your blood work shows really high elevations of Neut/Lymph etc. and mine were only small elevations and my temperature actually would go in the opposite direction. The sicker I get the LOWER it goes. I have seen it at 95 many mornings. And yes Thyroid checked.
Long story short I progressed to being unable to breathe at night. Sleepless nights wondering if I should go to ER. Palpitations(both PVC and PAC) coming about every 3 to 10 beats. Nebulizer meds and even a dose of Racepinephrine at times offered little help. The past month I had gotten so bad I could not walk 10 feet for the weakness and palpitations and shortness of breath. I did not want to go to ER and be put on a Ventilator. I was literally waiting to die at home and struggling to breathe is no fun so I knew I would eventually give in and go to the hospital one of those nights. My o2 levels were now dropping to 80 while still awake which they had never ever done.
I had been afraid to use the Peroxide again due to the unknowns, but now things were critical I felt. I LITERALLY FELT IT WAS die or try it again. THREE days ago I nervously tried putting some peroxide in my nebulizer cup and leaving the mouthpiece off. I would put my mouth over it for a second and breathe it in deeply. I only did this 3 times with the full strength peroxide. Only did it about 3 times both days. WELL LAST NIGHT MY o2 levels did not drop below 91 and mostly hovered at 92 to 94 before falling asleep. THIS MORNING I WOKE UP AND HAD SLEPT THRU THE NIGHT without having to wake up to do a breathing treatment. I did not cough up anything much this a.m. I could take a deep breath and the PVC and PAC were down to maybe 1 or 2 a minute instead of 20-30 a minute!! BUT THE BEAUTY of the side effects was I COULD WALK when I got up today. My RA and PSA seemed greatly improved. I had energy for the first time in 6 months!!!
I am crying now because today is the first day in months that I believe I might be able to see my grandkids for Christmas!! I was not sure I would even still be here by Christmas! I cannot tell you what it feels like to be able to take a deep breath and walk more than a few feet without resting!!!! I am optimistic that I will continue to improve.
THANK ALL OF YOU FOR POSTING or I may have been too afraid of doing more harm. I think I may live now though.
I am now convinced that I have had mold and bacteria in my lungs causing most of these issues and doctors just don't treat these I have long found. The peroxide is killing it off I believe. I take 7 days a month of an antifungal (itraconazole) and my doc kept saying if it was fungs in my lungs the antifungal should take care of it. SHE IS WRONG WRONG WRONG.
---