Autoimmune Disease
Posted by Boroan Health My Hashimodo (8020 Graz) on 08/16/2020

★★★★★
Ich hatte seit 2 Jahren Hashimodo zuletzt meinen verschwundenen Arzt. Er war Spezialist auf diesem Gebiet. Aber eine normale google.com-Suche mit Bor und meinem Hashimodo ist weg. Ich habe vom letzten August 2019 bis heute 1/4 Teespoon und 759 mg Magnezium genommen und meine 2 3cm Calcium Promts sind weg. Wow, ich werde es meinen Freunden sagen, aber sie sind so dumm und werden nicht gesund. Tschüss
Google Translation:
The last time I had Hashimodo for two years was my missing doctor. He was a specialist in this field. But a normal google.com search with Bor and my Hashimodo is gone. I have taken 1/4 Teespoon and 759 mg Magnezium from last August 2019 until today and my 2 3cm Calcium. Promts are gone. Wow, I'll tell my friends, but they are so stupid and won't get well. Bye
EC: We think the poster means:
1/4 teaspoon borax solution in water, 759 mg of magnesium, and low dosage calcium supplements for Hashimoto's.
---
Autoimmune Disease
Posted by Jacqueline (California) on 07/01/2018

★★★★★
I agree the drugs I was taking for rheumatoid arthritis almost destroyed my mind.
I was taking Leflunomide 20 MG and Prednisone, this combination was a nightmare for me. Now I drink Borax and also drink Marshmallow root tea and I feel so much better my fingers are no longer swollen and the stiffness in my shoulders has improved after only 1 week.
---
Autoimmune Disease
Posted by Candybeagle (Ohio) on 05/09/2017

★★★★★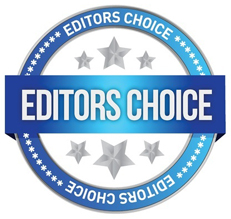 I have scleroderma. My hands were sore, stiff and swelling. Getting digital ulcers every couple of mths. The borax protocol seem to help the symptoms plus was feeling better in general. I also take colloidal silver msm in green juice, water kefir, probiotics, colostrum plus some other supplements and essential oils. Autoimmune disease is epidemic and yet you hear very little about it. It effects each person individually. Drs just want to give us drugs to suppress the symptoms instead of attacking the root cause of the disease and seems like the research doesn't do anything to prevent the disease. It all starts with leaky gut syndrome. When we can't absorb essential nutrients then our bodies cannot fight off invaders or heal itself. Most AI patients are deficient in Vit. D3, boron and K2. If the body does not have theses essential components then you develop disease such as cancer or AI. They say 1 in 200 people have these diseases and most do not know it. So bringing awareness to people is critical to getting a cure and methods of prevention.
I find the Borax is effective. So when someone worries about the "safety" of the this I always tell them the drugs that are prescribed for my illness are far more "dangerous" than this. LOL.
---