11 User Reviews
Posted by siti (Malaysia) on 10/16/2023

★★★★★
I love Borax baths....I use Borax baths to treat Chicken pox, HFMD, Measles and Eczema and Covid vaccine injuries....its a must have for me.
---
Borax Baths
Posted by Nicole (Philadelphia, PA) on 02/01/2023

★★★★★
I tried to ingest borax for 3 days by using the right amount for a woman, and I had terrible side effects. I started to have nausea, memory problems, cognitive issues, headaches, cramping, etc. I do a lot better doing detox baths. I do a lot better using Borax EXTERNALLY! I use 1 Cup Borax, 1 cup Epsom salt, 1 cup baking soda, 1/2 cup bentonite clay, tea tree oil, pine needle oil, dandelion root. use hot water, and it works a lot better for me. Internally, I drink pine needle tea, multivitamins and activated charcoal. Ingesting Borax is not for me. To each their own.
Replied by Claire
(Santa Barbara, California)
06/25/2023

Replied by Oopsie
(Calgary, Canada)
07/05/2023

Replied by Lori
(Winnipeg)
10/09/2023

---
Borax Baths
Posted by Pan (El Paso) on 04/09/2021

★★★★★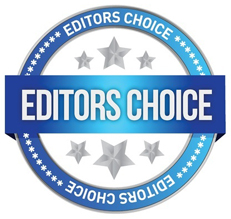 Regarding how much borax to put in a bath:
One cup of borox should do nicely. It does clean very well and soaking your hair in it will leave it soft. I would highly recommend showering afterwards. It will leave you feeling rejuvenated and full of energy. Ahhh like brand new. I soak 10 to 15 minutes. Thank God for boron. God bless you.
Replied by Bebehealth
(USA)
07/16/2023
★★★★★
---
Borax Baths
Posted by Jacquelyn (Ny) on 10/13/2016

★★★★★
Borax can take glyphosate and radiation out of the body when soaking in it. I would not do anything less than 1/4 cup. You can do a half to a cup mixing it with epsom salt, baking soda or regular salts that will help draw it in through the skin. When drinking it, begin with 1/8 tsp in a qt. or liter of water. Some use distilled, I dont. Just dont use city water. You can increase to 1/4 tsp.
EC: Ted's recommended dosage for borax is 1/8 teaspoon in a liter of water for women and 1/4 teaspoon borax in a liter of water for men once daily 5 days a week.
---
Borax Baths
Posted by Timh (Ky, Usa) on 10/12/2013 2073 posts

★★★★★
I have been using 1/4 cup Borax in hot baths for many months now, in addition to many other major & trace minerals w/ only temporary results. Last time I took 750mg Lufenuron prior to bath and did seem to have better results for my fungal issue. Also, as for combination therapy, I have taken Berberine following the bath which seemed to improve the situation.
Replied by Dr Howard
(USA)
01/10/2022

---
Borax Baths
Posted by Mama To Many (Tennessee, Usa) on 10/11/2013

★★★★★
My husband did some borax baths and he used 1 cup per bath. I will say he had no ill effects. He didn't do this long term.
~Mama to Many~
---
Borax Baths
Posted by Vital Salts (San Diego Ca) on 09/11/2013

★★★★★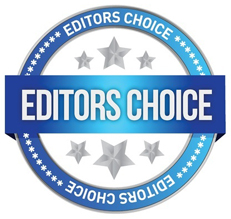 For those having issues ingesting Borax I would suggest bathing. I had major healing bathing using various mineral salts in a hot bath for an hour a day for six weeks. I had been diagnosed with lyme and associated co infections including candida and cleared most if not all symptoms using bath salts, citrus (vit. C) and hydrogen peroxide in combination topically. I used Borax, Epsom, sea salts and dead sea salts together. I would also add half a bottle of Hydrogen peroxide and scrub my skin with citrus. I used about 4 cups total salt per bath. Soaking the neck and thyroid seems important and I cleared lumps around my thyroid and all sorts of skin anomalies. Whenever I feel sick again from environmental toxins and parasites I just take a few baths a week and it clears my system. I was sick for 8 years and tried western and non-traditional treatments and nothing worked like this bath formula. I never ate borax but did increase ingesting mineral salts, Vitamin C and MSM. I also like to put Borax in my work boots. I noticed a detox from this.
Replied by Yasha
(Imnaha, Or)
10/11/2013

Ron
(somewhere on Terra)
05/12/2023

Replied by Dave
(Fountain Inn, Sc)
10/11/2013
★★★★★
Replied by
Baldev
(Maharashtra, India)
10/12/2013
190 posts
★★★★★
Replied by Cazzy
(Melbourne)
02/22/2018

Replied by David
(Chadron, Nebraska)
04/02/2018
★★★★★
---