Arthritis, Herpes
Posted by John Taylor (Newfoundland, NJ) on 10/29/2020

★★★★★
Borax is a strong anti-oxidant or positive ion. It will attack and break double bonds in chemical compounds by causing the electrons to draw to it. Double bonds allow electrons to circulation between multiple carbon atoms so the positive ion can draw electrons from a few atoms away. It has a preference for large chemical compounds. By and large our bodies don't use large compounds (Vitamin K2 is an immediate exception I think of as I say this). So this anti-oxidant is effective in removing chemistry we don't want.
if you you have an ulcer there is a weak spot in the stomach lining. Borax will attack the tissue there and cause pain.
Try drinking more of a diluted solution. This is what happens in the blood stream. If you have an ulcer, that needs to be healed first. I have written an ebook that explains this and more. It is better written and more complete than I can write on the fly on a blog. Amazon kindle, The Healthy Truth by John Taylor.
---
Arthritis, Herpes
Posted by Kate (Co) on 06/17/2017

★★★★★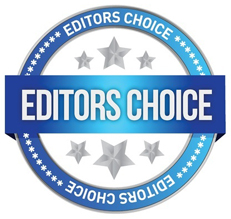 Hi,
I started taking borax 2 months ago. For arthritis in my knee which exploded skiing. I also developed the most painful disease known: Complex regional pain syndrome, or CRPS. This was 2 1/2 years ago. At that time I also found out I had herpes. After taking borax for only 24 hours I was able to walk 3 miles. Herpes outbreaks stopped.
The BIG problem is the side effects. Gut side effects. I sure don't want to quit borax, but am concerned about the gut pain. Can anyone tell me what happens in the gut to cause this pain?
---