Fenugreek  
Posted by Maliaka (Detroit, Michigan) on 02/26/2008


Fenugreek tea helped me lose weight. HI all, I was introduced to fenugreek seeds by a physician that does colonics. He gave it to me for weight loss. Apparently fenugreek lowers blook pressure because it cuts fat cells. He informed me that we have fat on every cell in our bodies and that when you take fenugreek as a tea it cuts the fat on your cells, which is all of them, thus causing you to lose weight as well. The way I take it is to put 1 teaspoon to a teaspoon and a half in a mug and microwave it or you can boil it in a pot and make a larger amount. The best way to take it is as a tea but if you can't stand the taste you can do as I do. I add a tea bag after I have brought the tea to a boil and add suger and lemon juice or u can do honey. It is best if done at least three times a day. However, I was trying to test it out and was only drinking one cup a day. I tried it last year and lost 25 pounds (at one cup a day). I stopped for a while and recently picked it back up and in one week lost an additional ten pounds. All of the weight loss I am speaking of was done just drinking the tea once a day and with no excercise. So imagine what it would do with excercise and a proper diet. I highly recommend it for both high blood pressure and weight loss. Do try it, it works. Good luck and definately give your feed back of how it does for you.
Replied by Haras
San Jose, Ca
01/21/2012

---
Fiber Supplement  
Posted by Sammy (Saskatoon, Saskatchewan, Ca) on 10/08/2012


Hi everyone! I don't believe I am supposed to post a brand name here so I will leave that up to the powers that be. I don't like promoting anyones brands at the best of times. But usually that's cause I am never convinced that anything actually does the trick. I have found something that works for me, and has been working for many friends and family members. A fiber supplement made here in Canada. I bought mine at Walmart and wasn't expecting much. Have tried all the diet aids out there. Most of them made me feel spinny or grumpy. Like a form of speed. This product though is JUST fiber. It takes a bit of getting used to, and I had to start taking a digestive enzyme to help my tummy with getting used to this much fiber. The fiber turns to gel when you drink a lot of water. Something that you must do with this stuff. What's so cool about it is it makes my tummy feel full. I started out taking 2 capsules 1 hour before each of my two meals a day. I noticed I am not hungry in between meals. I feel full before I even attempt to eat so I naturally am eating way less. And I am not craving bad stuff or obsessing about food like I was before. I am certainly pooing a lot more, Sorry if that's too much info. I am just thrilled that something is working for me. I eat right and work out as much as I can with a knee injury. These last 30 pounds were not coming off, Being close to 50 yrs old prob isn't helping. I hope this info helps some of you as it is helping me. And I apologize for posting the product name. If its not allowed, maybe there is some other way to make the information available to people who could benefit from this amazing find. I have lost 5 pounds in 2 weeks, and haven't changed anything else. Still eating healthy food as I always am. I was getting so frustrated at not being able to use my treadmill due to a lingering knee injury. Fibroids and a sluggish thyroid make it almost impossible for me to lose weight. Iodine gave my thyroid a little help, but it was this fiber that got the pounds moving. Good luck everyone. It's an amazing discovery. Hope it helps you all too. Sammy
---
Food Combining  
Posted by Mary (Mukilteo, Wa) on 04/05/2010


Food combining and sequential eating
I would like the opinion of the site on the above subjects. They sounded very good so I started this morning by having fruit, an apple, and now have indigestion which this system is supposed to eliminate.
Does it work and any suggestions?
Thank you,
Mary
---
Fresh Fruits and Veggies  
Posted by Shala (Ashburn,VA) on 01/11/2006


I am 30 years old, but most of my friends ask me if I am still in High school. I have 2 kids, one is 6 years old and the other is 4 years, but I still look like a girl. I was not like this before, but after I started adding lot fruits and vegg to my lunch and dinner and eating in a timely manner, I lost almost 20 pounds in 6 months, and that didn't affect my glow, I usually see people loosing weight loose their natural glow in skin, But not me, as a matter of fact it improved my glow drastically....I even stopped eating non-veg and fatty foods. Trust me, it works like miracle...u too try....I never ever use any any cream or anything to my face, except for a regular daily moisturizer any brand with no grease in it
---
Garcinia Cambogia  
Posted by Shakti (Toronto, CA) on 12/05/2014

Is it safe to take Garcinia Cambogia for 3 weeks without causing serious liver damage? What is the most effective way to take this product?
---
Posted by Genda Valente (Paris, Texas) on 01/11/2014


Warning

Garcinia Cambogia, the supposed miracle weight loss supplement, caused severe diarrhea for about 6 months AFTER I stopped taking it.
Replied by Qalapigoli
Encino, California
06/22/2015

Warning

---
General Feedback  
Posted by Om (Hope, Bc. Canada) on 06/03/2014

I just have to share this. Even though I have taught Hatha Yoga most of my adult life, I was unable to lose the fertility goddess marks, namely belly fat and heavy boobs. Even though at another time in history, that was alright.
Then, on becoming vegan and shunning wheat and gluten, in about four months I lost it! Now I can crunch a bra in one fist, and fittings are a problem of the past. All this due to education on EC!
It feels great ladies! . Namaste, Om
---
Posted by Dee (Melbourne, Australia) on 12/04/2012

Hello everyone am just wondering has anybody out there has any success following blood type diet to lose weight? And also how much back strap molasses one need to increase iron levels. My iron levels are very low and doctor asked me to go for iron infusion. But am not in favour of.. Please help!!!! And also has anybody tried pea protien.. Any side effects of using that protein?
---
Posted by Stella (Goose Creek, Sc/usa) on 01/18/2012

Has anyone used African Mango for weight loss? If so, how did it work for you? Thank you.
Replied by Saba
Mento, Oh
01/18/2012

---
Posted by Shrinking (Anon) on 12/09/2011

In my 20s I was 5 foot 3 inches tall. I gained like 50 pounds of weight and held most of it in my 30's. Now I am 5 foot 1 inch. Has anyone ever heard of this? I am losing the weight and hope to get my height back. Thanks.
Replied by Sue
Massachusetts
01/31/2017

---
Posted by Gean (Salina, KS) on 12/30/2008

I would like to know if it is important to ingest fat daily (good fats such as coconut oil, etc.), or if the body can use stored fat to process the fat soluble vitamins. For those who have plenty of stored fat, would it be better to go on a fat free diet for a while, as long as one eats healthy foods and not the toxic processed diet foods? Thank you very much.
Replied by Rosy
Orlando, Fl
01/01/2009

---
Posted by Jatarra (Fort Myers, FL) on 01/20/2007

I hate to say it but I was raised on a the poverty level of society as I was growing up. My grandmother would do everything she could to keep our family fed and and clothed. She would buy good food, but also some not so healthy choices. Like hot dogs by the pack, and soda by the Liter, because she felt it was cost efficient. So we would normally end up having to buy food that would last the whole month, which included pork, hams, corn dogs, and etc...
If your a child being raised in a crowded home, you usually have to eat what's served on your plate regardless of nutrition. Well what's good for the goose is not necessary good for the gander. Just because Sean is 16 and is a growing boy who play football, doesn't mean 10 year old Sherry can eat a pound of potatoes smothered in butter and a huge sloppy Joe.
I was overweight most of my life. I used to be 180 pounds when I was 16, now I'm down to 145. It's all because I change my life style. Growing up I was mentally depressed. When you are depressed you tend to eat more, because your trying to fulfill an emotional need with food, but all it does is lead to weight gain. Also not having healthy choices leads to bad health. We also eat when were bored, if you having nothing to occupy your mind having some food is one of the first things that tends to go on the I do list.
When I was a little girl I was sheltered and wasn't allowed to do much in the way of having a social life. My guardian was overly protective and gave me a lot negative self talks. I couldn't go to the neighbor's house because their were boys there, but my brothers could go just about anywhere they wanted and could roughhouse all they liked. Play sports, have friends, and participate in after school activities.
I came from an African American family. My family couldn't understand why I would eat so much and they would ridicule me because of my weight and size, and to this day their are lot of emotional scars left behind. I dread gaining and weight and I am constantly trying to get down to 125. It was all ignorance and I suffered alot for something I didn't cause or couldn't help.
The point of what I am trying to say is that children who are overweight cannot help because parents and guardians simply are not giving them right choices. It pains me to see older and younger alike who are in the category of obesity. I want to tell people so badly that the food choices they are making is what's causing this epidemic, as well emotional problems.
Replied by Jose
Leander, Tx, Usa
05/03/2011

---
Ginger  
Posted by Nicole (Virginia) on 05/24/2016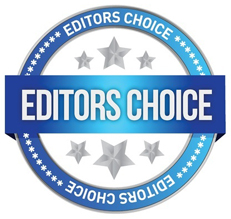 I'm of normal weight usually but have a tendency to add pounds when I stop working out and eating poorly. Just this month I did just that...due to a terrible sinus infection I didn't work out for 3 weeks (normally I work out 3x/wk) and ate poorly...sweets, no fruits/vegetables, etc. Normally my diet includes a huge salad each day and eggs for breakfast, etc. This time I was eating leftover brownies (for breakfast! ) and was too tired from being sick to make my salads, so no veggies at all. And...I had already gained a few extra pounds prior to getting sick.
But I constantly ate ginger for those 3 weeks to help with my sinus infection. Once I got better and made it to the gym weeks later...I braced myself once I got on the scale, preparing myself for the news since I was already a few pounds over...so knew it was now doubled. Shockingly...I had lost 4 pounds!! (That's a lot for me as I'm about 120lbs, 5'3")
I kept thinking it was the scale but it's the same scale I always used. Then I noticed how lean my arms were and knew it was real.
I racked my brain for what supplements I was taking consistently that might cause that and realized it was the ginger. I had ACV and iodine and Vit C occasionally...but it was ginger all day every day for weeks.
I googled Ginger and weight loss as soon as I got home just to see...and sure enough the articles are there.
I used fresh ginger and went through several good size roots. I would slice off the skin (to avoid pesticides) and then cut about 3 pieces an inch or two long...and a couple millimeters thick (so a few thin, 1-2 inch long pieces). I would simmer them for 10-15min in a few cups of filtered water and drink it hot like that or add a green tea bag (for my morning cup) and drink it as ginger-green tea (I never added honey or anything else). Sometimes I'd do that twice a day.Then I would also EAT the boiled ginger pieces throughout the day. I sort of gnawed on them as I worked (they helped with my cough and opened my sinuses). By the 3rd week (b/c I was back at work and didn't have time to boil ginger tea
Then I would also EAT the boiled ginger pieces throughout the day. I sort of gnawed on them as I worked (they helped with my cough and opened my sinuses). By the 3rd week (b/c I was back at work and didn't have time to boil ginger tea so I was just taking small slices of the raw ginger and eating them straight like that...chewing gently to ease into the burn...maybe just 1 inch of the raw, uncooked per day.
Hope this helps someone. I think many ways of preparing the ginger will work...and it's portable so can go anywhere. Just slice it ahead of time. I never tried adding honey or the crystallized versions...just the raw.
Replied by Shirley
Ontario
05/25/2016

Replied by Nicole
Virginia
05/26/2016

Replied by Bill
California
05/24/2017

---
Posted by Tim (Winnipeg, Manitoba) on 10/27/2006


While ginger juice didn't cure my diabetes but I am way much better off now yeehooooowlllll. I juice half a finger nail of fresh ginger root in the morning with plain water or mineral water if I have some and the benefits are amazing... Since I started I lost 25 lbs and had one amazing year. I played baseball for 6 months up here in Canada. I mean every other day and tournaments on weekends. 2 eggs cooked in olive oil for breakfast. 1 whole wheat zero fat turkey breast sandwich for lunch. Snacks like apples & pears Light supper. I am a Type II Diabetic I am no longer on any medication whatsoever and I have been a diabetic for several years AND I FEEL GREAT THANK YOU.......... Try the results will be instantaneous..... Do not take too much as it will lower your blood sugar levels .
Replied by Kit
Chicago, IL
05/04/2009

---
Grapefruit  
Posted by Marilen (Spokane, Washington) on 09/07/2008


this is for TED, I heard on the news that if you eat half a grapefruit before every meal you loose weight, do you have any info about it, thanks a lot for checking.
Replied by Melscheeri
Tucson, Az. Usa
06/09/2010

---