Exercise and Diet
Posted by SuhaAnand (Chennai, India) on 03/25/2008

★★★★★
I had to lose weight in three months. i started working out in the mornings after a cup of hot coffee (South Indian version) and hit the gymn for 30 mins burning nothing less than 400 Cal. Being in India means lot of rice and pulses and veggies in diet. I had to carefully wean away from them. I had only two chapathis ( Indian Bread) for Lunch with lots of steamed carrots and cabbages ( avaoid potatoes) with onions. Dinner again consisted of two chapathis with lots of pulses and veggies. I had Lemenade with mint or ginger juice in it after my lunch.. i noticed visible changes in my skin tone ..it became more clearer.. Weekends i used to indulge in rice and regular south indian food(high caloried).
---
Exercise and Diet
Posted by Maria (Vallejo, USA) on 08/19/2007

★★★★★
Taking apple cider Vinegar plus Honey is very good for pain. And Drinking 8- 10 glasses of water a day, do not skip meals downsizing all your meals but eat alot of fruits and vegetables and you will lose weight. I lose 5 lbs in one week and another 5 lbs in second week.You add exercise, 100 percent you will lose weight Stay on this Plan. I do bicycle exercise. From 192 lbs i am now 180 pounds. Do not forget drinking 8 to 10 glasses a day.
---
Fasting 5:2 Diet
Posted by Stephanie (Napa) on 07/25/2017

★★★★★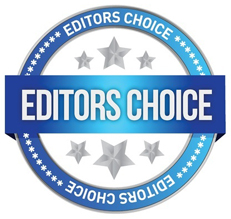 Fasting 5:2 Diet
This is incredible! I have tried EVERY diet out there, doing research for years on nutrition and diet, went gluten-free for a while, went vegan, but could not lose those those last stubborn 10 pounds. I started fasting 22 hours, two days per week, and my life has changed. I am under 130 for the first time in a decade and ALL my old clothes fit again. Words cannot describe what it feels like to feel like your old self, and more importantly, feel in permanent control of your weight--it's been years of desperation and yo-yo dieting. Not to mention what it does to your mood!
I fast on Mondays and Wednesdays(or Thurs, depending on plans). I eat a full meal the night before around 7:30 and then eat 22 hours later around 5:30. I drink coffee in the morning and maybe another cup of coffee or tea around 2:00(I set an alarm on my phone) and just sip water casually throughout the day. Life changing. It's so much easier than you think just to skip a couple meals and just say to yourself, "I'm not very hungry" than it is to constantly stress about planning meals and waste time and energy counting calories. Just find projects to focus on and keep your mind distracted and you will be fine. Sipping water also prevents hunger pangs so it's easy to forget you are even fasting.
Prayer and/or journaling during these days is the easiest way to transform your mind while transforming your body. Just purge every thought out on paper and don't sensor yourself(you can always burn it! ) But try fasting, it will seriously get you off the diet roller coaster and completely reset your taste buds for healthier eating. Trust me, you really can do this!
---
Fennel
Posted by AC (West Midlands, England) on 08/26/2008

My Mother in law has a book about herbs -- growing them and the different things that they do.
The book is called "The book of herbs" and is by Dorothy Hall. This book was published in the 1970s, so if you are seeking it you may only find it used.
In this book, the author suggests that you can improve your eye sight by "boiling fennel leaves in water until the water is reduced by half" and applying this to the eyes every day when it's cool. She lists no exact qualities because she says these aren't necessary. The body will use what it needs and discard the rest.
She also suggests drinking fennel tea to keep slim. Maybe people are confusing fennel with fenugreek which would explain several recent comments about people gaining weight while taking fenugreek.
My question is, has anyone tried these remedies? I know that fennel is good for digestion, but for weight loss and eye sight too?
Replied by Tea
(New Zealand)
07/06/2018

Replied by ROSINA LOCK
(EAST END OF LONDON, UNITED KINGDOM)
09/05/2022

---
Fenugreek
Posted by Beryl (London, England) on 03/07/2008

★☆☆☆☆
One of your contributors said that she had lost weight by taking the herb Fenugreek. I tried it for five days and couldn't stop eating and found that I'd put four pounds on in five days. And when I looked up Fenugreek I discovered that it is an appetite stimulant. So other readers please be aware.
I'm not questioning what the contributor said, because I think that we all react differently to what we intake. That was her experience and it rests there.
I recently went on holiday to China and Japan, and when I arrived back was struck with an overwhelming tiredness, and every bone in my body ached. Was it jet lag, I wondered, but the symptoms still continued, so I starting taking Apple Cider Vinegar, Maple Syrup, lemon juice, bi carb, and a dash of cayenne pepper. Within a couple of days I'd started to feel well again, and so have continued with this mixture, and I am amazed at the way it has increased my energy and well being.
However, I'm sorry to report there's been no weight loss!! Thanks for your web site. I do enjoy it!
Replied by Villageofone
(Euless, Tx, USA)
11/05/2009

---
Fenugreek
Posted by Maliaka (Detroit, Michigan) on 02/26/2008

★★★★★
Fenugreek tea helped me lose weight. HI all, I was introduced to fenugreek seeds by a physician that does colonics. He gave it to me for weight loss. Apparently fenugreek lowers blook pressure because it cuts fat cells. He informed me that we have fat on every cell in our bodies and that when you take fenugreek as a tea it cuts the fat on your cells, which is all of them, thus causing you to lose weight as well. The way I take it is to put 1 teaspoon to a teaspoon and a half in a mug and microwave it or you can boil it in a pot and make a larger amount. The best way to take it is as a tea but if you can't stand the taste you can do as I do. I add a tea bag after I have brought the tea to a boil and add suger and lemon juice or u can do honey. It is best if done at least three times a day. However, I was trying to test it out and was only drinking one cup a day. I tried it last year and lost 25 pounds (at one cup a day). I stopped for a while and recently picked it back up and in one week lost an additional ten pounds. All of the weight loss I am speaking of was done just drinking the tea once a day and with no excercise. So imagine what it would do with excercise and a proper diet. I highly recommend it for both high blood pressure and weight loss. Do try it, it works. Good luck and definately give your feed back of how it does for you.
Replied by Haras
(San Jose, Ca)
01/21/2012

---
Fiber Supplement
Posted by Sammy (Saskatoon, Saskatchewan, Ca) on 10/08/2012

★★★★★
Hi everyone! I don't believe I am supposed to post a brand name here so I will leave that up to the powers that be. I don't like promoting anyones brands at the best of times. But usually that's cause I am never convinced that anything actually does the trick. I have found something that works for me, and has been working for many friends and family members. A fiber supplement made here in Canada. I bought mine at Walmart and wasn't expecting much. Have tried all the diet aids out there. Most of them made me feel spinny or grumpy. Like a form of speed. This product though is JUST fiber. It takes a bit of getting used to, and I had to start taking a digestive enzyme to help my tummy with getting used to this much fiber. The fiber turns to gel when you drink a lot of water. Something that you must do with this stuff. What's so cool about it is it makes my tummy feel full. I started out taking 2 capsules 1 hour before each of my two meals a day. I noticed I am not hungry in between meals. I feel full before I even attempt to eat so I naturally am eating way less. And I am not craving bad stuff or obsessing about food like I was before. I am certainly pooing a lot more, Sorry if that's too much info. I am just thrilled that something is working for me. I eat right and work out as much as I can with a knee injury. These last 30 pounds were not coming off, Being close to 50 yrs old prob isn't helping. I hope this info helps some of you as it is helping me. And I apologize for posting the product name. If its not allowed, maybe there is some other way to make the information available to people who could benefit from this amazing find. I have lost 5 pounds in 2 weeks, and haven't changed anything else. Still eating healthy food as I always am. I was getting so frustrated at not being able to use my treadmill due to a lingering knee injury. Fibroids and a sluggish thyroid make it almost impossible for me to lose weight. Iodine gave my thyroid a little help, but it was this fiber that got the pounds moving. Good luck everyone. It's an amazing discovery. Hope it helps you all too. Sammy
---
Food Combining
Posted by Mary (Mukilteo, Wa) on 04/05/2010


Food combining and sequential eating
I would like the opinion of the site on the above subjects. They sounded very good so I started this morning by having fruit, an apple, and now have indigestion which this system is supposed to eliminate.
Does it work and any suggestions?
Thank you,
Mary
---
Fresh Fruits and Veggies
Posted by Shala (Ashburn,VA) on 01/11/2006

★★★★★
I am 30 years old, but most of my friends ask me if I am still in High school. I have 2 kids, one is 6 years old and the other is 4 years, but I still look like a girl. I was not like this before, but after I started adding lot fruits and vegg to my lunch and dinner and eating in a timely manner, I lost almost 20 pounds in 6 months, and that didn't affect my glow, I usually see people loosing weight loose their natural glow in skin, But not me, as a matter of fact it improved my glow drastically....I even stopped eating non-veg and fatty foods. Trust me, it works like miracle...u too try....I never ever use any any cream or anything to my face, except for a regular daily moisturizer any brand with no grease in it
---
Garcinia Cambogia
Posted by Shakti (Toronto, CA) on 12/05/2014

Is it safe to take Garcinia Cambogia for 3 weeks without causing serious liver damage? What is the most effective way to take this product?
---
Garcinia Cambogia
Posted by Genda Valente (Paris, Texas) on 01/11/2014

★☆☆☆☆
Warning
WARNING!
Garcinia Cambogia, the supposed miracle weight loss supplement, caused severe diarrhea for about 6 months AFTER I stopped taking it.
Replied by Qalapigoli
(Encino, California)
06/22/2015
★☆☆☆☆
Warning
WARNING!
---
General Feedback
Posted by Om (Hope, Bc. Canada) on 06/03/2014

I just have to share this. Even though I have taught Hatha Yoga most of my adult life, I was unable to lose the fertility goddess marks, namely belly fat and heavy boobs. Even though at another time in history, that was alright.
Then, on becoming vegan and shunning wheat and gluten, in about four months I lost it! Now I can crunch a bra in one fist, and fittings are a problem of the past. All this due to education on EC!
It feels great ladies! . Namaste, Om
---
General Feedback
Posted by Dee (Melbourne, Australia) on 12/04/2012

Hello everyone am just wondering has anybody out there has any success following blood type diet to lose weight? And also how much back strap molasses one need to increase iron levels. My iron levels are very low and doctor asked me to go for iron infusion. But am not in favour of.. Please help!!!! And also has anybody tried pea protien.. Any side effects of using that protein?
---
General Feedback
Posted by Stella (Goose Creek, Sc/usa) on 01/18/2012

Has anyone used African Mango for weight loss? If so, how did it work for you? Thank you.
Replied by Saba
(Mento, Oh)
01/18/2012

---
General Feedback
Posted by Shrinking (Anon) on 12/09/2011

In my 20s I was 5 foot 3 inches tall. I gained like 50 pounds of weight and held most of it in my 30's. Now I am 5 foot 1 inch. Has anyone ever heard of this? I am losing the weight and hope to get my height back. Thanks.
Replied by Sue
(Massachusetts)
01/31/2017

---