Niacinamide
Posted by Bill (Philippines) on 10/08/2020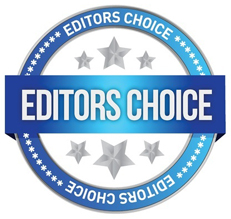 As some might know, I'm over 70 yo and I currently take high dose niacinamide twice a day at 500 mgs directly after meals. Why? Because it's one of my prime preventions/protections against Covid-19.
According to recent research from Arkansas Uni., if you take higher dose niacin or niacinamide every day, this will increase the strength of your immune system defense against all pathogens -- including viruses -- by 1000 times. That means that my own immune system is now at least on a par with any youngsters' immune system now.
I also use a teaspoon of turmeric + pepper + a tablespoon of coconut oil mixed together. I take this once or twice a day dissolved in my coffee and it isn't really any hardship at all. This is all about using a common-sense approach for anti-viral prevention.
I might've mentioned this before but I'm going to tell it again anyway.
3 or 4 months ago and over the mountains from where I live in the Cebu provinces, the prisoners in the Cebu city prisons were dying like flies from Covid-19 -- hundreds of deaths. It was truly awful. Then they started to feed the prisoners virgin coconut oil (kills the virus) with turmeric (stops inflammation, stops cytokine storms etc causing death) several times a day, every day. Because of that protocol the COVID-19 virus was completely suppressed and eliminated fairly quickly and every prisoner got well with a minimum of deaths.
This news was fully tracked and reported in all the local Cebu papers and on local TV. Now tell me -- raise your hands please -- does anyone out there reading this piece really think that we need a double blind placebo trial, which will probably cost upwards and beyond $200 million and take about six months to a year to complete, to actually prove that the turmeric and coconut oil remedy is completely safe, effective and WORKS WELL against Covid-19?
Now let's turn our attention to the drug cartel's greatest wish -- achieving fabulous wealth through WORLDWIDE VACCINE SALES.
Here is an article from the CDC:
https://www.nwpb.org/2020/09/14/a-covid-19-vaccine-may-be-only-50-effective-is-that-good-enough/
In that article, Dr Fauci even admits that the covid-19 vaccine will probably only be 50% effective. What does that mean? It means that for the 18/65 age group, out of 100 people that receive the COVID-19 vaccine, only 50 people will actually achieve immunity. And if you are 65 or over like me then that also means that only about 30% (30 out of 100 older people) will be able achieve immunity when they take the vaccine. Do those vaccine statistics -- from Dr Fauci -- make you or your family feel warm, cosy and well protected against Covid-19? Well does it??
I also did some digging into the ordinary flu vaccine statistics. What I found was that vaccine statistics vary a heck of alot. For instance when I checked the CDC ordinary flu yearly assessments for 2010 I found that the flu vaccine that year had an effective prevention rate of 60% for the 18/65 age group. But when I checked the 2018 CDC flu assessment the prevention rate was only 29% !! I mean, jeez, if they can't even get the common flu vaccine consistently right then what chance is there for ANY covid-19 vaccine succeeding??
And Dr Fauci also mentioned in that article that they would need a prevention rate of at least 75% to get rid of the covid-19 virus completely. That's another lie. The covid-19 vaccine would have to have at least a 98% prevention rate to stand any chance whatsoever of completely eliminating the covid-19 virus, any fool knows that.
And I haven't even mentioned all the dangerous adjuvants or additives that are so commonly used in vaccines these days -- like thimerosal(50% mercury), formaldehyde, aluminum, msg, antibiotics, polysorbate 80, egg protein, rogue nano-pathogens(like Guillain-Barre virus) etc, etc.
---