1 User Review
Posted by James Wallace (Seattle, WA) on 04/07/2020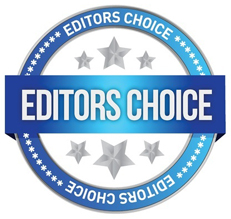 Downgrading Coronavirus
I have not had a cold, flu or fever since 2004. I did this by tasting about a gram of table salt and chewing a 500 mg tablet of calcium carbonate at the first sign of the chills.
If you think back to any cold or flu you've ever had the chills were the first symptom. One of the first symptoms of the covid-19 virus is the chills.
It is my belief that the chills are caused by the rapid firing of the sodium/potassium pumps of the cells. The virus does this to feed off of the residue energy from the break down of ATP (called Na/K ATPase).
When I taste salt and calcium my body interrupts that there is an increase of sodium and calcium. When sodium and calcium are increased the sodium/potassium pumps are inhibited from spinning out of control. This cuts off the virus's fuel and the virus starves.
By tasting the salt and chewing the calcium you cut off the virus's fuel. Without this fuel I have found that none of the other symptoms from colds or flus have happened to me.
If the salt and calcium works (as it has worked for me for 16 years) a person who uses it would not be sick. but, they would still have the virus. They would still spread the virus, but since they are not sick they would not have to go to any hospital and thus not overload the system.
I must caution this salt and calcium thing is a one time thing. You feel the chills, taste the salt, chew the calcium and if the chills are killed, it worked. If the chills are still there (after about 15-20 minutes) it didn't work. But at least it cost you near nothing and you have caused yourself no harm.
---