2 User Reviews
Posted by Bill Thompson (Philippines) on 05/22/2020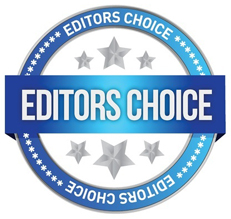 I really can't understand why the US President is taking Hydroxychloroquine (HCQ). This drug has been recently undergone several high-profile trials (that have been completely ignored by the US media) both in China and the US. In 11 research papers on HCQ, it was found that HCQ was causing serious retinopathy problems (eye problems) as well as adverse heart events (heart attacks) which is why those 11 pieces of research did not recommend HCQ for COVID-19.
It's also well-known that HCQ is an anti-malarial drug that is normally taken together with Artemisinin in Asia.
Artemisinin has a unique way of killing pathogens -- including viruses. Artemisinin contains a weak peroxide bridge which, when it enters the pathogen, will immediately react strongly to the iron stores within the pathogen. Most pathogens, including viruses, are voracious for iron and have high stores of iron. When Artemisinin reacts with the iron, it produces excess hydrogen peroxide as a by-product within the pathogen, which immediately acts to destroy and kill the pathogen quickly.
So if it were me, I really wouldn't give HCQ leg room but instead I would always prefer to take Artemisinin at 500mgs once a day. Artemisinin, being a natural plant chemical -- not a patented drug -- with a long history of anti-malarial use, is also far safer with a fairly high safety profile.
Replied by June
(Cincinnati)
05/30/2020

Christine T.
(Florida)
05/24/2020

Replied by Mary Lou
(Ky)
09/05/2020

Replied by Mary Lou
(Ky)
09/06/2020

Replied by Juan
(Philippines)
03/22/2021

Art
(California)
03/23/2021
1255 posts
Replied by Os Wright
(US)
09/04/2021

---