3 User Reviews
Posted by Donna (Ottawa, Ontario, Canada) on 07/29/2022


Artemisinin - Wormwood, Artemisia Absinthium
Hi,
In June of 2022, I was sick as a dog with the new Cov 'variant', 2 weeks in and not getting better, I am 71, have stage1 emphysema, and a number of autoimmune disorders, lupus, auto immune liver disease, Sjogren's disease, etc..
It was 3 am and I was on earthclinic, desperate to find something that could help eradicate this thing in my body. At that time, I found 1 post on Wormwood Annua, and how it worked for this woman. I suddenly thought, I think I may have some in my cupboard, got up and found it! But it was not the Wormwood Annua recommended, it was called Wormwood, Artemisia absinthium. I was dispirited so I opened one cap and put it in warm/hot water and drank it down and went back to sleep.
I awoke at 8am and I had absolutely no symptoms. No more fever, no sweats, no pain traveling in my brain, no cloud feeling in my head, no body pain, no difficulty breathing, and the extreme fatigue was gone! So I immediately gave it to my son who was just beginning to recover but still felt ill, and my sister who only had covid for 4 days. All of us were well within 5 hours! We did not need to take more than one opened cap in warm water, then volia, we were are well! I just wanted to pass this on as it also apparently kills the common flu if you get it. Keep Wormwood in your home for emergencies, there is no reason to feel ill for more than a day or 2 any more. Yaaiii Wormwood! :)
However this varriant does seem to create damage in the body, so though you will feel great, and you will know the virus or whatever it is will be out of your body, you may have residual damage such as low energy for an addl. week, a lingering cough w phlem, or in my case no cough, but I had to force infection out of my lungs by choking it up for an additional week, but knew absolutely that the virus was gone and I was dealing with a secondary infection. I also read your article on high dose melatonin, to fix the damage and it seemed to work within a week.
---
Artemisinin
Posted by Bill Thompson (Philippines) on 05/22/2020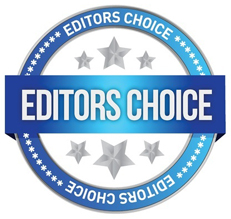 I really can't understand why the US President is taking Hydroxychloroquine (HCQ). This drug has been recently undergone several high-profile trials (that have been completely ignored by the US media) both in China and the US. In 11 research papers on HCQ, it was found that HCQ was causing serious retinopathy problems (eye problems) as well as adverse heart events (heart attacks) which is why those 11 pieces of research did not recommend HCQ for COVID-19.
It's also well-known that HCQ is an anti-malarial drug that is normally taken together with Artemisinin in Asia.
Artemisinin has a unique way of killing pathogens -- including viruses. Artemisinin contains a weak peroxide bridge which, when it enters the pathogen, will immediately react strongly to the iron stores within the pathogen. Most pathogens, including viruses, are voracious for iron and have high stores of iron. When Artemisinin reacts with the iron, it produces excess hydrogen peroxide as a by-product within the pathogen, which immediately acts to destroy and kill the pathogen quickly.
So if it were me, I really wouldn't give HCQ leg room but instead I would always prefer to take Artemisinin at 500mgs once a day. Artemisinin, being a natural plant chemical -- not a patented drug -- with a long history of anti-malarial use, is also far safer with a fairly high safety profile.
Replied by June
(Cincinnati)
05/30/2020

Christine T.
(Florida)
05/24/2020

Replied by Mary Lou
(Ky)
09/05/2020

Replied by Mary Lou
(Ky)
09/06/2020

Replied by Juan
(Philippines)
03/22/2021

Art
(California)
03/23/2021
1676 posts
Replied by Os Wright
(US)
09/04/2021

---