Artemisinin Dosage
Posted by Lois (Oklahoma City, Ok) on 12/05/2022

On the article on artemisinin it references taking with iron, how much and at what time do you take the iron? I have read that if not taken at the right time the artemisinin will go after the supplement rather than the existing iron in the body.

I believe this will help fight my bladder cancer but need all of the correct info. What I take right now is from Double Wood Supplements and 2 capsules is 200mg. The bottle also says not to take more than 3 capsules per day, but your article would mean I would have to take 6 capsules to get the 600mg. Is there any danger in taking this quantity?

Thanks
Replied by
Debra
(Sydney, Australia)
01/25/2023
50 posts
Beverlie
(Alberta Canada)
03/08/2023

---
Artemisinin for Lung Cancer
Posted by Leenott (Ab, Canada) on 10/20/2014


I was diagnosed with lung cancer in April, 2014. I cut out grains and carbs, took BiCarb every morning, used a salt diffuser.
I was still congested and bought a salt diffuser and overnight the congestion improved hugely.
Then I read asomething about Artemisisin, started taking it around the middle of July, and had been using it for 6 weeks, then I had an xray about 6 weeks ago, and was told by the doctor there a substantial reduction, and that all I had was a bit of congestion in my lower right lung. It's not gone yet, but I feel so much better and can breathe better. This is a post to tell people about this herb.
I absolutely will not take any pharma drugs and haven't for 40 years, so there was no way I was going to do chemo. When you start to research, there are SO many natural cures out there and they are suppressed. It isn't a death sentence, but you need to have the right attitude, this makes a huge difference. Check out Ty Bollinger. One of his books is "Cancer, Step Outside the Box". Well worth reading.
Replied by Damian
(Brasov)
01/08/2015

Replied by Leenott
(Victoria, Australia)
01/29/2015

Replied by Jon
(Australia)
02/25/2015

Replied by Beverley
(Victoria, Australia)
02/25/2015

Replied by Nip
(Uk)
04/02/2015

Replied by Beverley
(Victoria, Australia)
04/03/2015

Sweeney
(Kent, Washington)
01/25/2022

Replied by Leenott
(Victoria, Australia)
04/12/2015

Replied by Duncan
(Plymouth/ England)
05/19/2015

Replied by Dagmar
(Montreal, Canada)
08/14/2015

Replied by Antonio
(Portugal)
12/09/2015

Replied by Ying
(Winter Park, Fl)
04/25/2016

Replied by Angela
(Austin)
06/02/2016

Replied by Gabrielle
(Lebanon)
07/31/2016

Replied by Tony
(Houston Tx)
10/10/2016

Replied by Leenott
(Australia)
10/12/2016

Replied by Idot 13
(Ireland)
11/04/2016

Replied by Sandra
(Az)
04/08/2017

Replied by Andrew
(Tx)
09/24/2017

Replied by Ed
(Germany)
01/20/2018

---
Artemisinin for Ovarian Small Cell Carcinoma
Posted by Ann (New South Wales) on 02/10/2021


Hi everyone,
I take Artemisinin (under the guidance of a Naturopathic Doctor) as I was diagnosed with Ovarian small cell carcinoma - Stage 1B officially in 2015 but it should have been found in 2012 (long story of pathology results going missing).
Anyway, I chose not to do conventional treatments except for surgery to debulk the tumour, and I have had great success with natural treatment, so I am a supporter of Artemisinin for a cancer protocol.
If I can add my two cents worth, so to speak, what I learned from my cancer journey is to give 110% to whatever treatment you believe is going to get you healthy again - whatever that treatment is. If it is chemo, then follow what your gut and heart tell you is best for YOU! Not what everyone else wants you to do.
I have been an RN for almost 40 years now and I personally do not believe chemotherapy is the best way to go - I used to give chemotherapy to patients and truly did not see many success stories - but I have witness many success stories with alternate treatments. Be guided by the evidence, the practitioner you put your complete faith in, and mostly by what you feel is best for you to do. I wish everyone much love and success in regaining their health.
Thanks for the opportunity to tell my story.
Replied by Benedict
(Singapore)
04/16/2021

---
Best Form
Posted by Tom (Ecuador) on 02/21/2019

There are different types of artisimi. Which one is the most beneficial?
---
Cancer
Posted by Dr. Lisa (Seattle, WA) on 06/15/2014

You've reported interesting information here regarding artemesia and cancer treatment, but I believe what you've reported is gravely misleading and here's why. You've presented this as a broad treatment for cancer. There are many different types of cancer and the studies have been done only in vitro. The problem with these test (I speak from the experience of a basic science researcher) is that you are using an article environment and usually using doses of the herb that are much greater than that can be physiologically achieved. In addition, you've reported or inferred that the cancer will be gone or affected in 16 days. Cancer patients are reaching for life, they fear conventional drugs and the side effects. To dangle this in front of them is wrong to me.
One more thing, if a patient uses this herb with certain chemotherapies, there can be interactions. You haven't mentioned this either.
I would encourage you to be cautious about making any statement regarding cancer treatments or cures based on in vitro or poorly powered studies.
Replied by Alma
(California, US)
09/05/2014

Mario
(Valle de Angeles, Honduras)
01/07/2023

Littlrabbit
(Virginia)
05/03/2023

Replied by April
(Ga)
10/20/2014

Replied by Robert Henry
(Ten Mile, Tn.)
10/21/2014

Replied by Leenott
(Victoria, Australia)
12/04/2014

Replied by Ny
(Houston, Tx)
01/13/2016

Replied by Larinda L.
(Washington State)
12/06/2017

Replied by Esnart Dinala
(Malawi)
03/02/2018

Replied by Miriam
(Ontario)
03/08/2018

Michael Moss
(Australia)
08/19/2020

pcancer
(Illinois)
08/06/2021

Replied by Michael
(Virginia)
03/10/2018

Replied by Tam
(Us)
05/20/2018

Replied by Frankie knows
(America)
12/29/2020

Replied by Annette
(Atlanta, GA)
01/10/2021

---
Lupus
Posted by June H. (United States) on 04/29/2020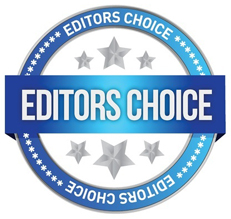 I take artemisinin 800 mg every 8 hrs when my Lupus flares. Then I reduce to 600 to 800 every 12 hrs. Works faster than other meds. I haven't had a cold since I started taking it 7 years ago.
Replied by kim
(nj)
06/06/2022

Replied by Nicole
(NYC, NY)
11/28/2022

---
Side Effects
Posted by Michael (New Zealand) on 09/16/2020

Hi there!
Arthrem or Artemisia annua :-
At one time I seriously considered taking it for Joint issues but for some reason I decided at the time not to proceed with it.
There is some concern about this one in New Zealand at the moment and I would urge caution in the meantime.
You could check the CARM site and (our own) Medsafe site for more information.
Cheers and Have a Good Day,
M
---
Where to Buy: Germany
Posted by Koslowski (Wuppertal) on 09/20/2022

Dear Sir or Madam,
Could you give me sources of supply for Artemisinin ? could the substance also be obtained in Europe via pharmacies ? I would be very grateful for advice. Kindley regards from Dr. Koslowski from Germany.
Replied by Rob
(Kentucky)
09/20/2022

Replied by Madelyn
(Idaho)
09/21/2022

---