Lugol's Iodine
Posted by Holly (Georgia) on 08/18/2021


Regarding Lugol's, I have used it in my sinus rinse solution for allergies and an ENT doctor told us that it has been used in that form in Asia to treat CV patients. It's supposedly kills the virus in the nostrils/sinus. I thought that was interesting.
---
Lugol's Iodine
Posted by Luann (Indiana, USA) on 10/23/2020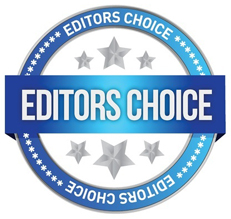 My husband and I both came down with the Covid-19 symptoms and after a few days I knew we had it. So I did some research on Lugol's Iodine 5% solution and this is what we did.
We both used 6 drops of this type of Lugol's liquid solution in our morning cup of coffee, then put 6 more drops into a glass of water, was just plain well water from our faucet and we drank this twice again during the day...so was a total of 6 drops in coffee or water 3 times a day.
The coughing stopped on for both of us within an hour or so of taking the drink and by the fourth day the coughing hadn't came back, as well as the headache and body aches, fever, chills, just feeling totally rott'in and we felt completely well.
We didn't stop taking this for fear the virus would come back on us so we took this amount daily for a couple of weeks more. And we had no reaction from this amount of Lugol's iodine other than it killed the virus for us quickly and easily and we had no ill side effects from using it. I am not telling you to do this but just relaying my experience with using the iodine.
By the way, I'm 67 yrs old and my husband is almost 70. I read up on using this Lugol's Iodine 5% solution and many years ago this was the preferred method of healing as it kills better than any antibiotic. It said it was used for and kills viruses, bacteria, parasites and they have been researching it and say it's being used for cancers. So do your own research on it and don't believe all of those nay sayers, I didn't and I'm so glad that I used it. To each his own I guess.
---