Elderberry Extract
Posted by Jerald (CA) on 01/28/2021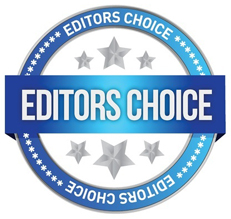 I am 80 yrs. old and last year when this virus started, I started having runny nose and sniffles. I started using a Black Elderberry tincture I had made several years ago. I started taking 1 tsp. in a cup of water once a day and in a few days it had stopped. I have used this all year and have had no symptoms of COVID-19.
Instructions
To make it, you need 1/4 lbs. of dried black elderberries. (must be Sambucus Negra).
Clean a quart jar, add 1/4 lbs. of fired elderberries. Now fill to the top with vodka 80 proof. Put the lid on tight. Store in a dark cupboard and shake once every few days.
Label and date your jar. Let it sit for at least 30 days before you stain it. You can use it without straining it also and it will continue to get stranger.
Preventive. Adult - 1 tsp. in water once daily.
Children. scale back by weight.
For flu, HSN (bird flu) and other viruses, take 3 x a day in water. You can let it sit for 30 mins or so and some of the alcohol will evaporate.
All tinctures are made with alcohol.
With these new strains coming around, I now take 1 tps in water in the morning and one before I go to bed.
I got this recipe from a doctor at the Herbal Healing Academy who passed away several years ago. Hope this helps someone. Blessings and take care. Jerald.
---
Elderberry Extract
Posted by David John (UK) on 11/18/2020


I took elderberry tincture (along with other supplements) when I had suspected covid-19. I had read that elderberry stops respiratory viruses replicating in the lungs. I found it really helpful. I will always keep some in my cupboard. I took it for about two weeks with no side effects.
---
Elderberry Extract
Posted by Kenneth Burnett (United Kingdom) on 06/16/2020


Elderberry Extract ( Capsules) , the active ingredient in Elderberry stops Viruses in their tracks, it stops it proliferating in your body. I knocked out the "Virus" in 5 days using this and high doses of Vit C, 2 to 4 grams a day, spread out during the day, not all at once. Coconut Oil (3 teaspoons a day or as often as you want if you have a sore throat), and a high dose multi B vitamin complex. I never even had to take any Paracetamol.
---