Celery Juice
Posted by Jackie (Phoenix, AZ) on 08/04/2021

★★★★★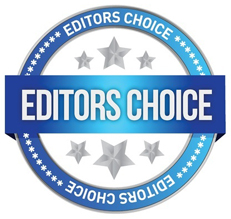 Unfortunately, I have been exposed to Covid multiple times. Each time I get it, I drink 16 oz of celery juice. This can be homemade or store-bought. It must be pure celery juice, with no other additives or ingredients (besides lemon, at most! ). It is not the greatest tasting thing, but it works.

Today I woke up with a tight chest, a headache, and major muscle pain in my legs, torso, and hip area. Later, I had sensitivity to light and major fatigue.

This 4th time is similar to the 1st time I had Covid. It is miserable.
I usually take the celery juice right away if I start having symptoms and it nips it in the bud very quickly. I start to feel much better within an hour or 2 of drinking it.
But this time I waited because I did not think it was Covid at first. With my other covid experiences I usually had a cough or congestion. This time there I didn't have the coughing and congestion. I thought I just overworked my leg muscles or something. It wasn't until the severe shortness of breath, fatigue, and the light sensitivity that I knew it was Covid again.
I continue to drink the 16 oz of celery juice every morning until the symptoms fully subside. This usually takes about 3 - 4 days of drinking celery juice to feel back to nearly 100%.
During this time I also get lots of rest and eat a ton of greens and drink chicken broth with veggies and rice.
Finally, stay near a bathroom because celery juice has a strong laxative effect.
---