Grapefruit Seed Extract, D-Mannose
Posted by Bighypno (Md, Dc, Va) on 03/22/2014


As a man, I had extreme painful urination and after about 4 days of feeling funny, I noticed white pus? or sperm? or yeast or something white coming out of my penis. I went to the doctor. The piss test revealed nothing, he then asked had I had sex recently and I said yes and he said oh its definitely gonorrhea or trichinosis probably mixed with chlamydia then. I said doc, those infections have green or yellow pus, this is white. They also come with very swollen lymph nodes, etc. He said "I see this all the time". I said Doc, none of the women I been with are complaining about even the slightest discomfort or odor so it cant be gonorrhea as women are much more symptom prone than men and I hadnt been with anyone for 10 days at this point. So rather than sit there arguing, I deferred to the "medical doctor" who then gave a shot of resofin (sp?) in my butt and 250mg Azithromycin 1x day and 500 mg Metronidazole 2x day.
I didnt feel better after 5 days of taking the medicine the doctor prescribed. At this point I was hoping I didnt have bacteria resistant gonorrhea. It still felt like there was something stuck in my penis and the burning at the very tip felt maybe 50% better. I then went to my stash of natural medicine and before I went to bed I took 15 drops of Grapefruit seed extract in a glass of water and drunk the water while taking 2 tablets of 250mg D-Mannose then around about 4am I woke up out of my sleep and my penis didnt feel swollen. I went to the bathroom to urinate and things felt a lot better. I then woke up and took the same dosage 2 tablets of D-Mannoose and washed them down with water containing 15 drops of GSE again and continued first thing in morning and last thing at night for 5 days with the combo. I have not had any problems since.
Any of a few things couldve happened. 1. All 3 prescriptons which basically cover 99% of the possible STD's I could have had didnt work. 2. The prescriptions didnt work until I took the grapefruit seed extract with it, in the literature about grapefruit seed extract they are known to make antibiotics twice more powerful when combined with them. 3. None of the prescriptions did anything and the grapefruit seed extract and D-Mannose combo cured it. 4. The GSE cured it alone. 5. The D-Mannose cured it alone.
All I know is that had a infection that normal medicine and a 3 prescription combo couldnt kill and had I not taken the GSE with the D-Mannose I would still be in a TON of pain. Yet I am 100% cured with no issues. Hope my story helps, ask me any questions you may have.
Replied by Bighypno
(Md, Dc, Va)
03/24/2014

---
Grapeseed Extract
Posted by Leriejane (Seattle, Wa, Usa) on 07/17/2010


Grapeseed Extract cured my Urinary Tract Infection
I scheduled a doctor's visit for what I thought was a UTI (frequent urination with discomfort, bloated abdomen, back pain, etc) but they could not see me til the next week. So I bought grapeseed extract capsules and took 2 daily in conjunction with drinking water at every opportunity. (To help flush out any bacteria. )
The day before my appointment, my symptoms had stopped and I was never diagnosed with a UTI, though the doctor said my symptoms matched a UTI diagnosis, and that mine had probably cleared on its own. I didn't mention the grapeseed extract; I was just glad my symptoms were gone. It took about 5 days of grapeseed extract daily.
Replied by Michelle
(San Anselmo, Ca)
01/18/2012

---
Hematuria Remedies
Posted by Honeylette (Dublin, Ireland) on 07/24/2009

8 years ago my son experienced hematuria when he was still 7 years old. The doctors suspected him og having a PAN, a conditon i dont fully understand. His basophils were higher then normal and many more. I combine medical treatment, pranic healing which was effective too and supported him of a fresh herbal tea as his drinking water. He recovered in a year depriving him from eating all prohibited foods and colored drinks. What I want to know if this is recurrent or heriditary as my grand daughter had a UTI at 7 months old. May I know our simple guides to prevent UTI (hematuria) from recurring? I am scared to hear this ailment. thank you
EC: "In medicine, hematuria, or haematuria, is the presence of red blood cells (erythrocytes) in the urine. It can be a sign that there is a kidney stone or a tumor in the urinary tract (kidneys, ureters, urinary bladder, prostate, and urethra), ranging from trivial to lethal. If white blood cells are found in addition to red blood cells, then it is a signal of urinary tract infection." http://en.wikipedia.org/wiki/Hematuria
---
Herbs
Posted by Barbara (San Luis Obispo) on 11/15/2016 3 posts


For a UTI:
Dr. Christopher's Bladder Formula + 2 Alfalfa caps (approximately 800mg). Eat an alkalizing diet while using Dr. Christopher's Bladder Formula.
---
Himalayan Salt
Posted by Art (California ) on 06/01/2018 1577 posts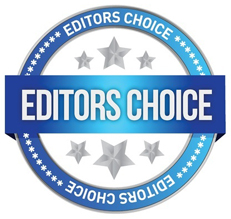 A friend recently had a UTI / bladder infection that was resistant to just about everything tried. I suggested the ever popular Himalayan Pink Sea Salt remedy since there was some on hand and that UTI is now a faded memory in three days or less!
One half teaspoon in a cup of water 3 or 4 times per day.
Art
---
Himalayan Salt
Posted by Felicia (Texas) on 07/08/2017


Himalayan salt for a bladder infection.
Amazing. I tried baking soda remedy, essential oil remedy, but got no relief. Finally tried the 1 teaspoon Himalayan sea salt in warm water remedy. BAM! Gone in a day.
---
Himalayan Salt
Posted by Nicola (Wexford, Ireland) on 11/13/2012


I tried your remedy of 1 tsp of this pink rock salt in water and it worked and then I forgot to post up my YEA until now! Thank You so much Earth Clinic- I was going to go to the Doctor the next morning because the pain was getting to bad to bear, and I don't do anti-biotics but last time I had a UTI I tried all the other remedies and they made it feel better for a few hours but just wouldn't make it go. Anyway after the salt I woke up and the pain was gone- there was still a funny feeling when I peed, but I knew it was getting better. As I knew that the salt had worked I took another tsp in water that morning as a precaution and to wipe it out- as anyone who has had a UTI knows- you will do anything to relieve the pain- but thank you this time it wasn't antibiotics!! I will use this remedy next time. It was magic- I no longer live in fear of a UTI!! Nicola
---
Homeopathy
Posted by Mana (Sydney, Australia) on 04/12/2012

I've suffered from UTI's for years and a friend who is a homeopath gave me Apis 30C homeopathic remedy. I still can't believe that after years of monthly UTI's and loads of antibiotics a simple 3 little pills helped me resolve this issue. Give it a go. It worked magic for me especially for that stinging and burning and swollen feeling.... All gone. Now clear for 2 years. If I ever get a remotely stingy feeling, which happened only once, I take Apis and within 10 minutes all clear.
---
Horseradish
Posted by Jen (New York) on 03/20/2015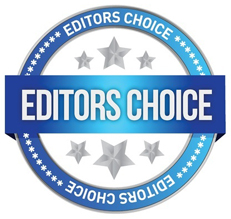 I've been struggling with UTI/bladder infection for the past year, and it's passed the tipping point where antibiotics are now part of the problem (they clear the infection, by my diminished flora can't protect me against the next one, so the cycle continues). I take high quality probiotics to restore my flora, but it's not enough. I'm sure many in this forum are familiar with the problem.
I went in search of a natural antibiotic, and I found one: horseradish. The German version of the FDA has actually acknowledged the power of horseradish in fighting certain bacterial infections, including UTI. It has to be fresh to work, but a tablespoon morning and night has been giving me real results. I chase it with a glass of pure cranberry juice with a teaspoon of powder d-mannose (morning and night), and usually have at least one glass of water with a teaspoon of d-mannose powder during the day (in addition to several glasses of plain water).
I wanted to share this because after trying almost everything (unsuccessfully), this seems to be working. I thought it was important info to share.
And a sidenote, for me at least, the d-mannose powder works much better than the capsule form.
Replied by Robin
(Rural Va, US)
03/20/2015

---
Hygienic Practices
Posted by Anne (Littleton, CO) on 03/22/2007


My doctor told me not only to get up and urinate after intercourse, she suggested I do so in a shower, flushing with plenty of pure after after the fact. This resolved my almost life-long problem of getting UTI's frequently. Until recently. This onset I'm sure was caused by soaking in the bathtub. I had been adding bubble bath or water conditioners when I suddenly got a UTI after being free of them for several years. I knew immediately this was the cause. My recommendation is to shower for a few minutes after soaking in a bath to allow any soaps and bacteria to drain out. Cranberry juice helped the UTI but when the infection moved into my right kidney yesterday, I got really sick - fever, nausea, kidney pain. Not having any remedy available, I asked several friends to get on their knees and pray for me, which they did. This morning I am miraculously cured!
---
Hygienic Practices
Posted by Yana (Seattle) on 01/13/2007


I have had bladder infections ever since I started to have a sex life. I studied a lot of resources on the net and have tried lots of things, and I want to share what works for me best. Ever since I learned that part of the reasons for getting a bladder infection after sex is that some natural bacteria from the anus are transported into the bladder area during sex, then they just get into the bladder really easily. There are 2 things that I always combine and never get a bladder infection. First I urinate within 15 minutes, and then I wash the genitalia very well in the shower to prevent those bacteria from spreading. By doing those things I feel confident that I took care of the prevention of the infection. It works 100% for me. And I am the person who used to get them every week or so.
Replied by Anonymously Modest
(Southern, Ca, Usa)
06/12/2011

---
Iodine
Posted by SweetOrange (Cyprus) on 01/29/2021


I also use Lugol's for UTI, but I apply it topically with a cotton-tipped swab to an area of skin measuring about 2" by 2". I apply it three times over a 2-hour period, and possibly a fourth time after another hour if it's a persistent UTI. By the end of that time, the urine is clear and the pain is gone. Lugol's is incredible stuff.
Replied by Jamielynn
(MT)
01/17/2022

Replied by Julia
(Saudi Arabia)
07/06/2022

---
Iodine
Posted by Michael (Peoria Az)


I have used Lugol's internally for years. My wife had a major bladder infection and had 2 bio's performed and all kinds of drugs prescribed including a Dr. stating we were passing a virus thru sex back and forth. I refused to take the chemicals. Finally she wanted to try the Lugol's and within 2 weeks began to walk with no pain. I placed it in the water containers of my 2 dogs. My 3 pound 10 old dog came alive once again. I feel it killed all the worms in her that were bleeding her of energy. I believe in Lugols for everything. I purchase it by the 500ml's and give it away to people who are real ill or sick.
Replied by Jamielynn
(MT)
01/16/2022

Gary
(Kitchener On)
01/17/2022

---
Lactobacillus
Posted by Gabrielle (London, Uk) on 04/27/2015


I am a Microbiologist who has worked for blue chip Pharmaceutical Companies and studied antibiotics for more than 15 years. I am also a UTI sufferer since the age of 6.
I recently had a UTI that I treated with 4 different antibiotics with zero effect. I did not want to take more antibiotics so started to serve the net to find alternative cures.
Your site is excellent and I have tried many of the remedies listed. I also searched for the clinical data to find the evidence base.
I tried
d mannose
grapefruit seed extract
apple cider vinegar
Turmeric
olive leaf extract.
All worked for three days then the infection came back.
I have therefore concluded that they are probably all bacteriostatic I.e stop numbers of bacteria increasing but do not resolve the infection.
Antibiotics are either bacteristatic or bacteriocidal I.e kill the bacteria. What we want is bactericidal or to change the flora so good bacteria can outnumber the bad.
The next part was looking at acidophilus. There is no evidence to support that acidophilus has any effect. Lactobacillus acidophilus species in the gut makes no difference to UTI in the bladder. We need ecoli for digestion so upping lactobacillus will not change this.
However Lactobacillus species in the vagina make a massive difference to UTI. The bacterial flora of the vagina can change the bacterial flora of the bladder. There are 27 clinical trials to support this the species they found helped was lactobacillus rhamnous and lactobacillus reuteri.
After 5 weeks of battling the UTI I added in a probiotic containing these two species to apple cider vinegar and finally I have resolved this. I took 2/day for 3 days.
I think that you need to update the site.
Replied by Mika
(Ny)
09/09/2015

---
Lemon
Posted by Lemons & UTI (TX) on 06/16/2021


Thanks to God for allowing me to find this site and the posts about lemons and UTI.
Today, in June 2021, I had tested negative on 2 different stick tests for UTI at 2 different doctor's offices. Shortly after my last visit, my bladder went into full 'attack' and was in relentless burning pain. I was desperate and took an AZO max strength. It gave some relief, but definitely not enough as I ended up in so much pain that I strongly contemplating going to the ER. I was searching the Internet for help. I saw this site had posts about lemons and uti. I read the reviews that said how they were in pain, or had bladder infections, or similar and that they used lemons and water, cold or hot, and thought I'd try it, too, since they said they felt virtually immediate relief. I prayed about it and told God that I would write a post if it helped me, too, so that hopefully my post could help someone, too!
So far, so good. I had Lakewood, organic lemon juice concentrate - no sugar, no extra anything - good stuff, nothing but pure lemon juice (I didn't have any actual lemons, but it's the same.) I took about 3 tablespoons of the liquid with about 10 ounces of water. I've made sure to go eliminate often and not hold it while doing this. It's been about 2 hours. I'm not 100% yet, but I'm definitely not feeling like my bladder is on fire any longer. I'm going to continue sipping/drinking it for the next few hours. I definitely recommend trying this!! I'll be in prayer that Jesus continues to heal me. I'll pray for others who read this and try it, too! May the God of enduring mercy bless you.
Replied by Charlotte
(TEXAS)
05/07/2022

---