Olive Leaf
Posted by Lizabeta (New York, Ny) on 04/17/2016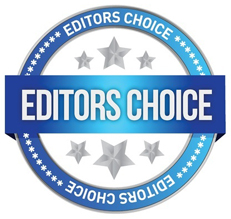 I got a UTI and it turned into a kidney infection. I wanted to go the natural holistic route. I first tried what many suggested on EarthClinic such as D-Mannose, Cranberry juice and organic Apple Cider Vinegar. To my great surprise it did nothing for me. Absolutely nothing except turn my UTI into a Kidney Infection. I even tried Parsley tea, which helped, but didn't quite do the trick. I finally gave Olive Leaf Extract a go and was finally cured. In my case it took 4 weeks from the time of infection to when I was cured.
I took ONE capsule FOUR times a day spaced out, which was at least 1000mg of Olive Leaf Extract a day. I used two brands, one with Olive Leaf Extract with 250 mg per capsule and another Olive Leaf Herb Extract with 300 mg per capsule. When I ran out of one, I used the other. This miraculously and completely cured my problem. Folks, I was in serious pain urinating and experiencing terrible pain lower back (kidneys). I can honestly say this was the ONLY thing that worked for me. A family member even took the same dosage for kidney stones and they were cured after taking it for a month straight.
The only "negative side" to taking Olive Leaf Extract was that I had bowel movements ever other day as opposed to every day, but it was worth it. I also had to drink lots of high pH water. This was the easiest natural cure for my UTI turned Kidney Infection. =)
---
Olive Leaf
Posted by Kirtti (Solana Beach, CA) on 06/09/2007


I have had frequent chronic UTI's all of my life, and have occasionally tried to cure them naturally, without any luck, just ending up sicker and needing antibiotics. Usually, if I didn't get drugs in the first few days, it moved right into the kidneys. I've tried herbs, accupuncture, energy healing, and nutrition. This time, I was determined, and let it go for a week, trying several things. I tried a whole jar of cranberry juice plus pills every day, and that seemed to help (the urine smelled bad for about a day, but then the smell left. However, about that time, the infection moved up to the kidneys, and the condition got worse over a week's time. Finally, by Friday, I was desperate, as I'd have to get through the whole weekend before I could give up and get to a doctor....and I was having trouble even walking, from the pain. Then, I remembered that I had heard Olive Leaf extract could help. I happened to have some on hand for something else, and took a couple. I googled it and found that you can take up to 16 of the 500 mg pills per day, so I took 4, then 4 more a few hours later. When I got up from my nap, I felt a lot better. I was still in a lot of pain, but less, and somehow, my energy felt stronger, like I was heading out of the woods. I continued to take it overnight, and this morning, I woke up about 70% better! Since I was so ill, I'm still in pain, but not enough to need pain killers.
Some people experience die-off symptoms with Olive Leaf, and it can be used as a prophylactic, which would allow for gradual cleansing, in case you needed to use it in high doses for an infection. However, I didn't experience any of that, as I've done a lot of cleansing before. Still, if I were going to, I'd do it anyway, as it really kicked the infection.
I also tried Ted's salt remedy, but it was at about 10 pm, after the Olive Leaf was obviously working, so I can't be sure what its effect was. However, it didn't make me feel ill, as some here have reported.
As an aside, I recently went to see a Korean doctor, who described about three sets of symptoms I've been having as being connected to an original problem of weak chi in the kidneys and spleen. He gave a very reasonable explanation of how the seemingly unconnected symptoms are all part of a developing problem based on the weakness in the two organs. After a month on his custom tincture, I experienced a reversal in the most recent symptom (period coming a week earlier each month for a few months, with a lot of spotting). So, I believe that if I continue with that treatment, eventually, the internal weakness which leads to the chronic symptoms will be eradicated.
One last thing - I've just read that a high percentage of women with chronic UTI's have a lack of immunoglobulins, which you can supplement with collostrum, so I'll try that, too.
---
Olive Leaf, Activated Charcoal
Posted by Daea (Wichita, Ks) on 01/02/2018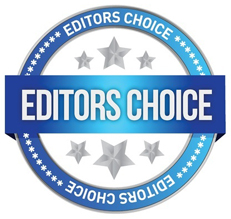 I have now successfully cured my UTI and kidney infections multiple times with olive leaf extract. I thankfully came across this life-saving remedy after frantically searching for alternatives to antibiotics after several trips to the hospital for my chronic and severe UTIs.
I take 3-4 capsules of olive leaf extract (standardized Olive Leaf 250 mg with 20% oleuropein) with each meal then take 2 capsules of activated charcoal 2 hours after and 2 hours before my next meal. I alternate these steps 3 times per day until all symptoms are gone. I then decrease to 2 capsules of Olive Leaf with each meal for 2 more days without the charcoal. (Not sure if this is necessary but Olive Leaf is safe so it can't hurt).
This week I received proof of how well this works: I started experiencing UTI symptoms and took a home UTI test that came back positive for leukocytes. I immediately began my Olive Leaf & Activated Charcoal protocol. Only two doses in, I had a urinalysis and blood work done and there was no sign of infection, bacteria or an elevated white blood cell count. WOW! I know it works well but was surprised because I was still experiencing some symptoms. Amazing!
---
Olive Leaf, Turmeric
Posted by London (Sandusky, Ohio) on 02/02/2010


OK, guys, I'm sure by now, it's well known, (since I've tried every cure on this website known to man) My struggles with Chronic Bladder infections on here.
Recently, I broke down and went to the hospital to get antibiotics. They didn't work, it was alarming truly, this is modern medicine. After, about, THREE trips back to the hospital, and THREE rounds of antibiotics, and about 4 months of struggling with my latest bladder infection, I finally found a natural cure, that I think is very effective.
I was frustrated, nothing was working. I tried the ACV, I tried sea salt, baking soda, alka seltzer, EVERYTHING. Coconut Milk, (which tastes really gross)
My friends, a combination of Olive leaf extract, and turmeric herb cured my stubborn bladder infection.
You have to take about 2 dropperfuls of olive leaf extract (alcohol free) dissolved in a cup of water about three times a day, along with 2 caps of turmeric herb, three to four times a day.
This is intensive treatment, but that's what it took for me.
I cap my own turmeric by the way, in veg. caps 00
Replied by Vonni
(Coromandel, Waikato, New Zealand)
07/21/2011

Replied by Kelly
(Toronto)
04/28/2015

---
Oregano Oil
Posted by Southern Chick (Charleston, Sc) on 10/29/2016


I am a 50 year old woman who has never been sick, had a uti, etc. Daily, I work out and take 10,000 ius vitamin d 3,3,000 mgs vitamin c, 2 tablespoons coconut oil, 1 tablespoon raw manuka honey, acidophilus, keifer and fermented foods.
2 months ago, I ate at a restaurant and got diarrhea. Note to self, don't eat out again. I noticed a strange pressure after urinating but had no idea what it was. My husband suggested kiegel exercises.nope, didn't work. Then after about a month I had a strong urge to urinate. After googling thought uti and went and got test strips. I was so upset. I started on d-mannose after reading online for natural cures. I refuse to be put on antibiotics. I felt like I needed to kick it up a notch and did more research and discovered Dr. Cass Ingram's oil of oregano cure. Went to the vitamin shoppe, the manager also suggested oil of oregano. Came home and put 2 drops in some juice. Continued with the d-mannose. Here I am 3 days later after 2 drops of oil of oregano 3 x daily...no infection on test strip this morning. Yay. I also want to note that after first dose 3 days ago all symptoms were gone. I have read all the posts, and just wanted to add mine, in hopes it may help someone. Some posts are hysterical, and some are tremendously sad. I pray you all find a cure for your sicknesses.
---
Oregano Oil
Posted by Anon (Nyc) on 11/25/2015


I literally made an account just to share my ordeal with this stupid UTI I've had it since the summer but didn't know, I just ignored it, mind you my diet is pretty clean so it's no surprise that I kept it at bay to the doctors surprise. One doc wrote me a script for bactrim & told me to start it right away. I didn't. I saw my Gyno 12 hours later who told me I am just dehydrated....... The urine came back positive for E. coli a few days later and the test also stating the bacteria being immune to bactrim.....dodged a huge bullet there. So its been a week of me drinking lots of water and cranberry juice (not cocktail). I've been taking d mannose, an herbal pill called bladder comfort, and I've been drinking lots of tea with ground thyme in it (I ingest the thyme powder), and I've also been eating a light diet comprised of yogurt and toast, minimal carbs and sugars, and taking a probiotic. All of this for a week made my symptoms more mild but didn't really dissappeaR.
But I bought oregano oil today and ingested the wild mediterranean one which is food grade, and my symptoms seem to be vanishing and it's only been one day!! I'm excited to see this uti finally go! And naturally!!
I think my uti was stagnant for so long that's why it's taking me longer to flush it out. It's been about a week I'm anticipating another week or so. Naturally healing takes a little longer
---
Oregano Oil
Posted by Nadine (Philadelphia, USA) on 09/06/2007


I am a regular reader of earth clinic and am very grateful for all the information. I am thankful that I am able to contribute to this forum. I recently discovered Oil of Oregano (100% vegetarian). My internet search revealed that Oil of oregano was used to sterilize surgical utensils back in the 1950's and has been found to be useful in fighting infections that are resistant to penicillin. It is also said to be useful in treating sinus infections, bladder infections, candida and lung infections.
Replied by Adam
(Tucson, Arizona)
11/24/2009

Replied by Lisa
(Thousand Oaks, Ca, USA)
11/25/2009

---
Oregano Oil
Posted by Julianna (Columbus, OH) on 01/10/2007


I knew about taking cranberry juice for UTIs as I've had one or two in the past which is why I try to take the AZO cranberry pills & yeast pills daily (along with eating yogurt daily). I was surprised when I got this latest UTI a few days ago. Since I no longer have health insurance, I was freaked & I knew that the OTC urinary pain medicine was just a temp fix (which I gladly used b/c my UTIs come with PAIN!) Sure enough the OTC pills and the extra AZO cran pills began to have no effect yesterday even though I was constantly poppin em. I read through the site about oil of oregano (which I never heard of), vitamin C & others & decided to load up. I got the sea salt, oil of oregano, unsweetened cran juice, etc. I put 2 Tblsps of Sea Salt in a cup of H2O and tried to drink it (GAWD!) Well I drank maybe a little less than half the cup.... maybe. Maybe I put in too much salt, but DAMN! I took 1000mgs of Vitamin C. I put a drop of oil of oregano under my tongue (not good) & put another drop in a cup of H2O (this I could somewhat tolerate). I also sipped on a cup of the unsweetened cran juice (ick!). Anyway about an hour later it became less painful to pee & today I have no pain when I PEEEE & NO frequency. I have no idea which remedy did it & how long I need to keep taking these concoctions. I also took some probiotic pill the woman at the whole foods store put in my basket (she claimed the pill has millions of the good bacteria I need & way more than yogurt). Anyway I will be taking this pill in the AM & PM. I think the little bit of sea salt H2O I took had an effect although I won't be doing that again unless absolutely necessary & I believe the oil of oregano did something too. I will continue the oil of oregano, the vitamin C &, the probiotic pill for 6 more days & then maybe just continue the probiotic pill in place of the AZO cran & yeast pills I used to take. I know the feedback on this site really helped me. It seems these UTIs are such a Catch-22. They say that holding your pee in (or resisting the urge) can possibly bring them on but when I know its gonna be painful to go then I'd rather hold it than feel that pain. Maybe its just me.... Well, anyway hope this helps someone.
---
Oregano Oil
Posted by Alexa (GA) on 12/08/2006


An Alkaline diet and Oil of oregano will cure Chronic sinusitis and urinary tract infection. I would recommend that you consult your doctor for diagnosis of urinary tract infection in order to rule out more serious conditions and then take oil of oregano with concentrated cranberry juice. The best way to take oil of oregano is under the tongue but if you don't like the taste you can take capsules. You will feel it working. Oil of oregano is an antifungal, antiviral and antibiotic which makes it very effective against sinusitis etc.
---
Over-The-Counter
Posted by Jc From New Bedford Ma (New Bedford, Ma Usa) on 09/13/2011


I suffered from boils since I was abouy 13yrs. Over the years the outbreaks have gotten worse. I also suffer with uti's, and while I was trying to find a natural cure for the uti I started taking this natural cranberry sup. called Cystex it is a liquid and 1 tablespoon = 8 glasses of cranberry juice. I took 1tbls. every AM. Not only did it help with my uti's it helped much better for boils. Every time I stopped the Cystex for a couple of weeks or so the boils would come back. I stopped and started 5or 6 times over the past 2yrs. and every time the boils would come back, till finally I said to myself, I need to stay on the Cystex because I'm sick and tired of boils. It is great tasting, and only cost 10.00 for 1 bottle that lasts for about a month. Sometimes it is on sale for 7.99 ea. To me it's worth the 10.00 to be boil free. It's natural and no side effects. Give it a try I'm sure you will see a difference after taking it for a few weeks. Good luck to you, hope it works for you like it does for me.
---
Over-The-Counter
Posted by Terrisa (Lubbock, Tx) on 12/17/2009


Urinary Tract Infections
Between the age of 7 and 10, my daughter had multiple urinary tract infections. Our pediatrician even had us have the bladder and kidney ultrasound done! After her last UTI, she began having symptoms around 5 PM--after doctor's hours and I didn't want her to have to sit in an ER for hours suffering, so I went and got her that pyramidine that turns the urine orange, but makes the symptoms tolerable, when I found a new product that has the following ingredients (since we can't mention the brand name here): benzoic acid, methenamine,sodium salicylate. I gave her just 2 tablets and she started feeling better within 30 minutes, and urinated with a normal volume within an hour. The next morning when I took her to her pediatrician, they did an in office lab test and the test was negative for bacteria. Since then, I've felt the symptoms coming on myself, and so I've taken 2 tablets and it's taken care of the infection. I asked my daughter's pediatrician how it could work and she looked at the ingredients and said she didn't see how it works just by looking at the ingredients--but, it does and I'm very thankful--and, it didn't make me get the yeast infection that I would get from taking antibiotics. Hope this helps, and thank you for this website--had a horrible toothache at 4:30 this AM and read about using cloves powder so I packed my tooth and it worked miraculously! The two ibuprofen didn't work, but the cloves worked within 2 minutes. I love this website and have it in my favorites. Thank you, Terrisa
---
Pilates and Chiropractic Treatments
Posted by Jo (London, Uk) on 10/17/2009


recurrent bladder infections and irritable inflammed bladder beaten!
I struggled for 2 years to get this under control with antibiotics and natural remedies but I have finally been cured with pilates and chiropractic treatment. Also, you need to get the right antibiotics if you are willing to take them again but i wouldn't touch them unless you are willing to work your pelvic floors muscles and the easiest way is pilates. Your bladder may also be displaced and the nerves from your spine to your bladder may be trapped in some way. its worth getting checked. I was shocked to find i have scoliosis which explains my back ache and corrective treatment and pilates is giving me my life back from recurrent bladder infections. If you do not wish to take antibiotics again then you can use golden seal tincture. you can make it into a warm douche (let any alcohol evaporate first) and hold it inside for 15 mins, do this until you feel the infection is gone but do not use to long periods of time. I actually take oregano oil every night before bed 8 drops mixed with a tablespoon of codliver oil which is also good for inflammation.
if you do nothing else then do pilates and work those pelvic floor muscles....after only 3 1hr sessions 1 x per week my bladder feels like it should! I'm 31 by the way so I can't imagine how bad this could have got if I didn't treat it. please email me if you would like any more info as i know how desperate you can feel when these infections won't go away! best wishes
---
Pink Himalayan Salt
Posted by Chavo (Md) on 08/16/2017


I was desperate for something to cure an aggressive uti that had been leaving and coming back for 2 weeks. Garlic worked wonders on almost diminishing the infection but it kept lingering..The last thing I decided to try before giving into antibiotics worked!
Sipped 1/2 tsp of pink Himalayan salt in a glass of water. And of course drank multiple glasses of water afterwards. Literally almost IMMEDIATE results. The pain disappeared and within a few hours I felt normal again. I did consume another 1/2 tsp in water before bed just to make sure it didn't come back and it didnt!!! Just WOW. I'm going to incorporate this into my life on occasion to make sure another uti never has a chance.
---
Plantain Tea
Posted by Ky Mama (Clinton, Ky) on 02/21/2013


I woke up in the night with terrible pain that I knew from previous experience was a bladder infection. Usually I take cranberry, but someone had recently told me about using Plantain Tea, so I tried it instead. I boiled water, poured it over a T. of plantain leaves, steeped for 15 minutes, and strained. I sweetened with a couple of drops of Stevia. I drank about 4 cups of it that day and felt fine by night. I had several cups a day for several more days to be sure. I also make sure to drink a half a gallon of water a day.
---
Probiotic Suppository
Posted by Sheila (Boise, Id) on 12/03/2012


I was feeling that 'twinge' of a UTI coming and I didn't want to take an antibiotic, or cranberry anything (cranberry can make things worse for some women due to an intolerance to d-mannose). I found someone's blog who wrote about the pH level of the vagina, with recommendations on staying healthy; one recommendation being the use of a probiotic suppository.
I tried drinking diluted ACV, but it wasn't catching on fast enough, so after rushing to the healthfood store I administered the recommended probiotic supplement as a vaginal suppository. After 30 minutes I wasn't sure if it was working, but after an hour the 'twinge' was gone as well as most of my stress. A vegetarian gel cap takes longer to dissolve, unless there is sufficient stomach acid.
For the first 3 hours, one capsule every hour, or each time after urinating. I'm using one capsule every 2 hours now. Drinking water. I also took a capsule orally figuring it wouldn't hurt to have one in the digestive system. The suppository was enough to nip the UTI in the bud, and urgent care office was avoided.
Be well, Sheila
---