Sea Salt
Posted by Dave K (Denver, CO) on 10/30/2007


I just wanted to tell your site visitors about how I got rid of my urinary tract infection without taking antibiotics. I am male, 45 yrs old. I took D-mannose pills, 3 pills three times a day for a week and the buning at the tip of the penis persisted, even with drinking a lot of fluids, mostly water and cranberry juice.
I was discouraged because I had only a minor infection in the tip of the eurethra and yet I still couldn't get rid of it. BUT then I tried two teaspoons of 100% natural unbleached sea salt and started getting better immediately.( but it almost made me vomit ...I'm glad I held it down).
I also read at that time that baking soda or alka seltzer could reduce acidity in my system and that seemed to help keep symptoms from creeping back as well. I still think the sea salt which is also alkalizing, unlike regular salt, did the most good.(I also read that it replenishes lost salts and minerals that are unfortunatly washed away becuase of drinking some much fluid.) I kept up the D mannose as well until I felt fine for thee days or so (reducing the # of pills from 3 to 2 to 1 gradually).
---
Sea Salt
Posted by Feona (Long Island, NY) on 02/25/2007


I tried Vitamin C - Cranberry Juice - and 2 teaspoons of sea salt in half a glass of water and oregano oil. That is the stuff I had around so I tried all of it. The salt did make me vomit but who cares. I drank some more and it stayed down. I sat in a bath for 1/2 a day because of pain. By the evening I was 75% better. Next morning I am about 85% better. The doctor is open on tuesday so we will see if I continue to get better. No coffee or chocolate or junk food. I always have to go on antibodics so this is cool.
---
Sea Salt
Posted by Rachel (Aztec, NM) on 01/11/2007


I got a UTI about a week ago. Slugged down 2 tbs of sea salt in 8oz water. Gosh, that was rough! I felt no more pain in my bladder, but had been drinking cranberry juice all morning. I was symptom free for about a week. It came back today, I drank only 1 tbs sea salt this time, and it didn't touch the pain. It cleaned out my bowels, which helped with the overall bloated feeling I also suffered. Now I'm trying Apple Cider vinegar. It's helped with the pain, although not completely. And it tastes way way better
Replied by Kim
(Cleveland, Ohio)
07/21/2009

Warning

---
Sea Salt, Baking Soda and Cranberry Pills
Posted by A (Dallas, Texas) on 04/22/2008


Woke up this morning with a wicked bladder infection. I haven't had one of those in years. I know what caused it though, unfortunately it was intercourse and not peeing immediately afterwards. I am religous about peeing after intercourse. Why I didn't do it this time I will never know. But I am paying for it. Love your site. I tried the 1 tsp. sea salt in a glass of water, along with concentrated cranberry juice throughout the day. Also added magnesium and zinc tablets. I am hoping this will work fast. I don't want antibiotics. If this fails I will next try to oregano oil and D mannose.
---
Sea Salt, Baking Soda and Cranberry Pills
Posted by Stella (Cleveland, Ohio)


I had written on 2/27/2008 that Cranberry pills were working for my bladder infection. It may have been a BV infection I'm not sure. Anyway the cranberry pills alone did not completely take away my infection & it started to get worse it was very painful. I tried Ted's cure of drinking 1 tsp of sea salt in a glass of water, I did this one time in the morning, then at night before bed I drank a pinch of baking soda & water along with cranberry pills and it worked. I continued the cranberry & baking soda for a few nights and I am 100% cured. It has been almost a month now and my infection has not returned. I would definitely recommend this to anyone suffering from this type of infection. Thank you Ted.
---
SSKI (Potassium Iodide)
Posted by Nektar (Athens) on 01/19/2017


Last year I wrote here on the site about my nasty year-long UTI experiences and the benefits of propolis against UTI (I still use it daily). However, there have been times after that when propolis didn't work for my horrible uti pain, until a couple of months ago I found an article about SSKI (potassium iodide) that literally saved my life.
SSKI works wonders every single time! Once the horrible pain starts (usually soon after intercourse) I take 15 drops and all pain is gone in 10 min. Lately, I've been taking 3-4 drops under tongue daily to prevent it from starting at all, and it definitely works!
I've been miserable for years and I deeply feel your pain and exhaustion from this horrible condition, so I wish you all UTI/bladder infection sufferers a quick relief and all the best!
---
Tea Tree Oil
Posted by Yvonne (Oakdale) on 10/27/2018


As I have gotten older I am more prone to UTI's. It got to the point that intercourse was a guaranteed UTI the next day. However, I have learned that if I use tea tree oil and coconut oil after sex I pretty much won't get a UTI. (I get about 1/4 teaspoon of coconut oil and a drop of tea tree oil and use it topically/vaginally after intercourse.)
This week I got lazy and skipped the tea tree treatment and woke up the next day with pain. Bladder spasms, I think. I immediately used frankincense oil (a couple of drops) in some castor oil on my lower abdomen and used the tea tree/coconut oil vaginally.
Symptoms improved within hours. I was also drinking water with Apple Cider Vinegar.
There you have it. Hope it helps you as much as it has me.
---
Ted's Remedies
Posted by Bette With A Pebble (Nj, Usa) on 07/07/2011

Uva Ursi worked for me (Thank you Ted). I used up one two-ounce bottle of the liquid over the course of a day and a half by taking two teaspoons approximately every five hours (during normal waking hours) on an empty stomach. It does taste terrible. Also used Alka Seltzer original as needed for the pain; only needed two separate doses. Also used the sea salt as recommended by Ted.
For maintenance I now take a good probiotic, olive leaf, and lots of stuff that Ted recommends. Please, everyone, look back at the older posts, from Ted in particular, they are priceless when you are in pain.
Check out Ted's old post from 2005:
https://www.earthclinic.com/cures/bladder_infection.html

TED'S REMEDIES 03/23/2005: Ted from Bangkok, Thailand writes: "There are other herbal preparations that can be helped with UTI and they are taken usually 4 times a day:
1. Uva Ursi. Has antimicrobial and research has support its traditional use, usually 1-2 teaspoon of the herb.
2. Goldenseal Root. Also long known as a strong antibacterial agent to be used as tea or 1 teaspoon of dried herb in a cup of water.
3. Althea officianalis, used as cold infusion soaked in cold water and drink.
4. Galium aparine (cleavers) Has long history of use and taken with tea.
5. Zea Mays (Corn silk). Diuretic.
6. Buchu - Diuretic and antiseptic properties.
7. Equisetum arvense (Horsetail) - Diuretic, astringent and healing properties."
---
Ted's Remedies
Posted by Effie6 (Sheffield, Uk) on 03/07/2012

Hi Ted, I have suffered with recurrent UTI's for years but a few months ago had a particularly severe one which I took 4 different antibiotics some not finishing the course because I felt they weren't working (stupid I know, probably the reason I'm in this mess I know). I don't think it ever really went. But my urinary symptoms completley died down after a course of trimethaprim.
After about a month I became severely brain fogged and tired and weak and couldn't do anything. I thought I had ME. I had strong smelling urine and occasional twinges when weeing but no normal UTI symptoms. Then after a while it transpired I had a UTI. The sensitivity test said it was sensitive to amox so the doc put me on 250mg 7 day course. The symptoms improved but didn't go. I then had a 5 day course of 500mg amox and the symptoms seemed to lift. I was so happy to feel clear again.
2 weeks later the symptoms have slowly crept back and I am now brain fogged again and have strange urinary symptoms-slight stingy twinge on weeing and lower abdominal pain/gripes but without the fatigue. I got drunk with my friends a few days ago and that seemed to make it a lot worse. I have now just started another course of augmentin. I am a 5th year dental student approaching my finals and I can't think straight. I just failed a practical exam and my tutor said I just didn't seem with it. She was right I never feel with it at the moment. It is making me so sad. I feel like I have a super infection. Oh and now my urine test has come back negative apart from slight white blood cells and the docs keep telling me I am making the symptoms up. I have tried ACV and cranberry and d-mannose. Nothing but the antibiotics seem to make a difference but even they don't seem to keep it away.
Should I ask to be put on long term antibiotics? The brain fog affects me so much I hate it, has anyone ever experienced anything similar or have any suggestions as to what I should do?
Replied by Bill
(San Fernando, Philippines)
03/08/2012

---
Thyme Essential Oil
Posted by Lauren (NY) on 07/15/2021


For a UTI, I usually take olive leaf and turmeric caps as per my post under those headings. When I find that my UTI is being a little extra stubborn I draw a shallow bath, but a little olive oil on a washcloth along with some thyme essential oil, with maybe a little tea tree. I feel that the thyme is the most potent. It is important to dilute these with the olive oil. I then press this around the area gently and push out the bacteria into the bath. This really helps to tame the infection or get rid of the remainder of it.
---
Turpentine
Posted by Katie (Bellingham, Wa) on 07/11/2014

Last weekend I had another urinary tract infection. I've had them off and on since I was young. I'm 65 now. It was worse than usual. I had to urinate every 10 or 15 minutes. I thought I wasn't going to get any sleep that night. Then I remembered turpentine. I put about 1/2 teaspoon of sugar on a spoon and filled up the teaspoon with turpentine. In less than an hour I was sleeping and all okay by the morning. Of course, be drinking lots of water too. Anyone who has uterine tract infections knows lots of water is important.
Replied by Katie
(Bellingham, Wa)
05/16/2015

Replied by Caron
(Port Orchard, Wa)
05/29/2015

---
Urinate After Sex
Posted by Georgis (Eastern, Sd) on 02/21/2013


I used to get UTI after intercourse then I read somewhere if you go urinate afterwards this cleans the pathway. Ever since I read this I have not had an UTI.
---
Urinate After Sex
Posted by LJ (Nevada City, California) on 10/02/2007


First I want to say, I started taking ACV orally and topically after stumbling on this site for my acne, and it really helped!! So thanks. As for Urinary Tract Infections. I find that peeing and cleaning yourself after sex is the BEST CURE. Before I knew this I got UTI's very frequently, and now I practically never do. Last week, unfortunately, I got a UTI and I think it was because I waited too long to pee after intercourse. Do it within 10 minutes!! Don't let the bacteria settle in!! Your urine will kill those pesky bacteria!! I started taking cranberry pills and drinking tons of water as soon as I knew I had an infection, and it helped. I have read to avoid coffee, alcohol, and sex while you have a UTI, and I believe this is true. I had sex again when I thought my UTI was almost gone, and it flared up within a few hours!!! I try to eat lots of asparagus when I have a UTI, drink plenty of water, avoid alcohol, coffee, sugary drinks, and take ACV in tea twice a day. My UTI went away after a few days, though not as fast as I thought it would. But, I did break a couple of rules a couple times (had drinks with a friend, had sex with my bf, etc.) So take care of yourself, and avoid the temptation!!! Don't let the UTI spread to your kidneys, as that can be very dangerous. If you feel pain in your lower back with a UTI, that could indicate infection in the kidneys, and I would recommend seeing your doctor asap!!
---
Urinate After Sex
Posted by Anonymous (USA)


I used to get bladder infections until I got the habit of going pee after sex instead of falling to sleep for the night. You don't need to rush out of bed to pee - but empty the bladder before falling off to sleep.
---
Uva Ursi
Posted by Simay (West Tisbury) on 10/15/2017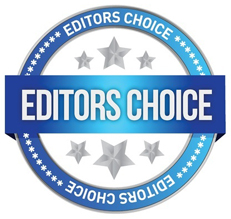 I suffer from UTIs virtually every time I have sex. I just started dating someone new, so that has resulted in my getting a UTI about once a week for a few weeks now. In the past I tried taking D-Mannose and drinking unsweetened cranberry juice but that never helped. I used to take baking soda just to ease the burning sensation but of course that wasn't a cure either. A few weeks ago I went through an emotionally stressful time, during which I also developed a UTI that spread to my left kidney and I had to go to the ER and take a round of antibiotics, which I never want to resort to.
I had read about uva ursi in the past but there was never much solid feedback out it so I disregarded it for a long time. After the kidney episode, I was even more desperate to find an herbal remedy since it seems this issue is not going away for me. So I decided to give uva ursi a try.
I purchased two ounces of the dried leaves at my local health food store. I went home and weighed out 1 ounce on my herb scale and put it into a quart sized mason jar. Then I poured boiling water over the leaves and filled the jar to the top. I let it steep for twenty minutes. Then I strained out 1 cup of the infusion and drank it down.
PRAISE UVA URSI! It took away the burning sensation it just over an hour! I couldn't believe it! I mean I really couldn't believe it, it was just too good to be true. I continued to drink the rest of the quart of infusion over the rest of the day and the next day. I was so happy that when I got another UTI I was worried it wouldn't work the same as it did the first time. BUT IT DID! I have now gotten three UTIs in the past three weeks or so and have used uva ursi in the same way each time and gotten the sams results. The burning sensation is completely eliminated in an hour or so. I have only had to drink the 1 quart of infusion over a two day period each time and by then the UTI is resolved.
I encourage you to try uva ursi infusion if you suffer from recurrent UTIs. I know there are some warnings out there about prolonged use being harmful to the liver but I only have to take it for about two days to get relief. Truthfully, I only have to drink 1 cup to get relief, but I drink a whole quart over a two day period to ensure full recovery.
---