Mites  
Posted by Briana (Indianapolis, IN) on 03/20/2009


I have been taking borax internally for 5 days. I haven't been following the 1/4 tsp/gal rule but have been taking it mixed in hot green tea because I needed to drink a lot of tea and I noticed the borax dissolves better in hot water. Because I didn't have a good method of measuring precisely into 8 oz I just take the tip of my finger, dip it in the borax and whatever sticks to my finger I put in the tea. So far no ill effects so I don't believe I am overdosing. I have been drinking upwards of 10 cups of green tea and Shizandra detox tea (for liver, chest congestion, and cough) per day for the last 5 days. Also I started drinking ACV 2 tbsp and 1/2 tsp baking soda in 8 oz of water yesterday. I also started oil pulling 4 days ago. I mention these other remedies in case they have had an effect on the progress of my illness, but I believe most of the progress has been due to the borax (although the oil pulling is remarkable at removing plaque and tartar, my mouth feels like I just came from the dentist).
I don't usually get sick but my health has been rapidly deteriorating for about 5 weeks. It took me awhile and some research to link the strange acne, skin rash near my eye, and intense sinus headache without much mucus and sensitivity to beer to going to a friend's house for his birthday last month. His pit bull has an odd skin condition unidentified by vets with redness and some hair loss which they say is not mange (not that I have confidence that they would know). I know this because I remember he asked me about it and I gave him an oil mixture of emu oil, VCO, and immune boosting and skin healing essential oils which he says has improved the condition. Anyway I came to conclusion that I had contracted whatever disease the dog has by petting the dog and then probably rubbing my eye. I imagine it involves mites or other small insect, fungus and/or yeast. I have very sensitive acne prone skin, but my acne has been generally under control due to diet, OCM, etc. until just the past few weeks where I broke out with increased rosacea-like redness and odd cysts that did not want to heal. I also had a nonstop sinus headache which drinking more water did not help without much drainage and a cough which did not produce much phlegm. After a couple days of research (which is how I came across the borax treatment for mites and fungus) I self-diagnosed myself as having a combination of candida, fungus infection of lungs and sinuses, and mites infecting the skin. I think I may have already had the candida (probably from working in bars around so much secondhand toxic smoke) and it depressed my immune system.
The very first day I started taking the borax I began to pee green which I was very pleased about since I knew it was from die off. I peed green on and off for a couple of days, and my pee still has a slight tinge to it at times, but I believe most of the candida, bacteria etc. is dead by now. (BTW, I had already been drinking copious amounts of green tea for a couple of days without this effect so I know it was due to the borax) I also treated my face with the borax/H2O2 in water and the acne and rash were almost gone after two days, and the spots are now healing. A rather disturbing effect of the borax taken internally is that you could feel it working. I now know exactly where all my sinus cavities and canals are because I could feel them burning one after another (I did not know I had a cavity in the top of my head and back of my head linked by canals behind the ears and over the top of the head and behind the eyes to the sinus cavities in front. I wonder what these are called?). Interestingly my bad wrist and toes would burn also, and a small area of my lower left abdomen (inflamed intestine maybe?). The most disturbing sensation was to feel critters die all over my body in the middle of the night. Needless to say I did not sleep well, the sensation could drive a person raving mad. Also, yesterday morning after oil pulling my right nostril began to drain lots of thin watery and waxy clear yellow-orange fluid. I have no idea where that was from but I assume it was a good thing to get rid of it.
Three days into the borax treatment my week long headache went away. The strange acne is now healed (5 days - internal and external treatment). I still cough and have some chest congestion but now at least I am coughing productively. I am hoping the chest congestion will clear up soon. My bad wrist and toes do not hurt as much nor pop as much as they used to. Possibly I had beginning stages of RA (I am 29) and the borax killed of the mycoplasma? I don't know but I am happy about it, I didn't expect the treatment to help.
Replied by Man
Sojouring America
03/18/2014

Replied by Jeri
Wv
10/30/2015

---
Posted by Rebecca (Sydney, Australia) on 03/15/2009


I use a very small amount of borax - half cup or less - in my bath, and I have noticed that whenever I do this I have mild diarrhoea.
Also, since these baths I have noticed a creepy crawly sensation under my skin in just one localised spot on my shoulder. I feel it the most when I first wake up in the mornings, and is absent the rest of the time. Hopefully it is not Morgellon, as there are no other symptoms.
Any feedback would be appreciated. Thanks.
Replied by Kathy
Ontario
02/07/2017

---
Posted by RIKARDO (LOS ANGELES, CALIFORNIA) on 09/19/2008


TED, JUST LIKE EVERYONE ELSE, HERE TO THANK YOU FOR YOUR REMEDY - DUDE I'M SO FREAKING EXCITED THAT I DON'T KNOW WHAT TO WRITE - WELL FIRST OF ALL AFTER READING ALL OR MOST OF THE MESSAGES ABOUT MANGE - I BELIEVED I'M THE FIRST ONE WHO TRIED THE BORAX REMEDY ON MYSELF - I LOVE MY DOGS LIKE IF I DIDN'T HAVE THEM I WOULDN'T WANT TO LIVE ANYMORE BUT ANYWAY I WAS DIAGNOSE WITH LYMPHOMA A COUPLE OF YEARS AGO SO MY IMMUNE SYSTEM ITS WEAK SO I PICK UP THOSE DISGUSTING BUGS AND HAVEN'T BEEN ABLE TO SLEEP OR FOCUS TO DO ANYTHING FOR A FEW DAYS MY DOGS DEPRESSED AND I'M DEPRESSED. THOUGH IT WAS THE END SO FINALLY I DECIDED TO TRY YOUR REMEDY AND AS I WAS MIXING IT MY BOYS (DOGGIES) ARE TRYING TO FIGURE OUT WHAT AM DOING SO I TOLD THEM THAT IT WAS FOR MYSELF AND I TRIED IT AND I TRIED AND MORE AND ALL OF THE BITES ALL OVER MY BODY STOP ITCHING THEY ARE GETTING DRY. MY DOGS ARE HAPPY AM HAPPY I'LL BE ABLE TO WALK THEM AND WON'T HAVE TO HIDE MY ARMS. GOD BLESS YOU
EC: More information about Ted's dog mange cure is here: http://www.earthclinic.com/pets/dog_mange_cure.html
---
Mold  
Posted by Angela (Cheltenham, England) on 01/10/2010


My daughter is a student and the house she shares is damp and full of fungus on the walls. Her room is the worst. When I went to pick her up for the Christmas holidays I took a plastic spray bottle of Borax and water (just put enough Borax in so that no more will dissolve). I sprayed the walls with it when I arrived and then wiped all the fungus off. After helping her pack I sprayed the walls again and just left them to dry. This was a last ditch attempt to make things better because the landlord would not do anything.
When I took her back after Christmas I didn't know what we would find but imagine my delight when we walked into her room to find not a trace of mould.
Thanks to all on this website who have written about Borax and how it kills fungus.
I hope this helps others in the same situation.
By the way, I live in the UK and it is impossible to buy Borax in any shop (even Boots). They are now selling something called 'Borax substitute' and no-one will give me a straight answer as to why they won't sell Borax. One assistant in Boots said that it was because old people used to put it in their eyes. Anyway, I eventually ordered a tiny amount from Amazon and to be honest you don't need a huge amount. Though one chemical company said they would sell it to my by the ton at a very good price.
Replied by Garry
Los Angeles , Ca, Usa
06/29/2011

Warning

---
Mouth Sores  
Posted by Kelsie S (Grand Blanc, Mi) on 09/07/2016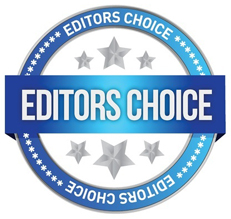 A dilution of Borax in water worked beautifully on curing my daughter's mouth sores. She had cracks in the corners of her mouth for a few weeks. I applied herbal balms and kept them clean, but they just weren't going away. Then I checked earth clinic, my favorite site, and someone mentioned that its a fungal infection. My lucky day!! Because I know Borax knocks out fungus like no ones business. And it didn't disappoint this time either.
So I just diluted Borax in water, about 1/4 cup of Borax in 8 oz. Use warm water and stir until most is dissolved. Sometimes you're left with extra borax crystals and that's ok. Now you use this solution on the corners of your mouth 2-3 times per day, or anywhere you have a fungal infection. Just saturate a cotton ball and dab on. Don't rinse off, just air dry. It may cause drying. You can use a nice herbal salve or whatever to moisturizer. I also recommend applying borax to any fungal infection for 5-7 days after the sores have cleared. Fungus is a tricky beast. You gotta kill every last bit or it'll sneak back in..
Well that's it! Seriously, try this remedy for yeast and fungus. You won't regret it. And nothing to be worried about...Borax is less toxic than table salt if swallowed. Its a useful internal remedy too, but that's another subject matter. Good luck!
---
Multiple Cures  
Posted by M. (Small Town in CT) on 02/25/2017


I have just completed my first 3 weeks on borax. What an amazing supplement. I started with the 2 mg solution (1 teaspoon of borax in a liter of water). The first day I took just 1 teaspoon of the solution. I felt a slight sinus pressure in my forehead within 10 minutes of drinking the solution. It was very distinct but not uncomfortable. I also felt emotional the rest of the day! I am in my early 40s by the way.
I kept it up, 2nd day I took a teaspoon in the morning and a teaspoon at night. Same thing, more emotional than usual, pressure in my forehead. But the 2nd day is when the amazing things started to happen. My dreams became more vivid and my sleep more restful. I had a GIANT increase in energy. My joint felt less creaky and achey. I kept up the borax solution, but started to increase it on my 2nd week from 2 teaspoons of the solution a day to more like 5 teaspoons a day. Yes, definitely felt an increase in libido. My heart feels stronger (weird thing to say, I know, but true).
After a few weeks of feeling great, no side effects, this week I decided to try 1/16th teaspoon of borax in a litre of water and drinking the entire litre during the day. No side effects to report, but after doing one liter for 2 days, my body just didn't want any more borax. The thought of drinking it made me go "uggh, no!"
I have now taken 3 days off and will go back to my lower dose borax solution on Monday. The older I get, the more I will need. But low dose seems right for me now.
---
Posted by John (Pennsylvania) on 02/14/2017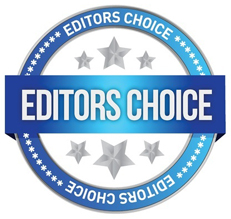 Hi. I just wanted to tell you how I've been taking my borax and how its helped me. I've been making a fruit smoothie which I drink through out the day via a thermos and just been putting the 1/4 teaspoon of borax directly in it.
What I've noticed is my back pain, leg pain gone. Other things like hormone issues great again but I've had a mastoid ear infection since I was a child. Been on many antibiotics, tried everything even had a mastoidectomy done with cholesteatoma removed and nothing had any good effect till I started using borax in my smoothies with vit. C.
I wanted to let you guys know and thank you for the great info and the fact of the matter is that without the info my infection would still be here and once again thank you.
---
Posted by Bloc (Potsdam, Germany) on 09/29/2016


Mold??
TED'S Remedies and Borax saved my Life, that's for sure. I used 99,9 percent clean Borax available in France / Germany. Borax fixed in a timeline of 6 month most of my physical problems. The biggest Issue was a heart problem which I didn' t noticed in the Past but Borax fixed it! I had noticed this "micro or nano operation:)" when its getting "warmer" inside! The Heart. This was very nice expirience:). The same feeling I had with jaw pain (because of an old but already fixed cyst). Borax fixed an "Tennis Elbow" and somerhing behind my Eyes, too. And something in my right leg. But in this case It was really "hot" for 3 seconds. I dont' t know what it was. But before taking Borax I noticed "Red Points" at the right leg. ALL these operations took approx 2 minutes together!!
For your books. I took approx. 1g borax (1/5 teaspoon) in hot Coffee:) half a year but the "fixing moment" was very early in the beginning. Thank you
Replied by Private Matter
North Carolina
10/13/2016

---
Posted by Katiekaye (Bend, Or) on 09/12/2016


I just wanted to say ~ that the 20 Mule Team Borax diluted (1 rounded teaspoon) in one quart of water 32 ounces (if you have city water I would not use it and get distilled water or the Zero Water purifier which is AWESOME)
I have No More Pain in my shoulders (even had a cortisone shot 5 months ago in one) and I started taking the Boron concentrate in water (not with meals but before bedtime on an empty stomach) and not only does the left shoulder not hurt anymore at all but the right shoulder does not hurt either (as it was starting to have joint issues! The shot didn't seem to help much but after a week of taking the 2-3 teaspoons of concentrate in a glass of water I have been Pain Free and have a lot of mobility in the shoulder where I couldn't move it before! My skin like others is BABY SOFT!!! Oh my gosh it feels like velvet it is so smooth! My hair is thicker and feels fuller ~ and my wounds have healed very quick! (I have injured myself with some tools I was using repairing old Coleman Lanterns) and the deep gashes healed within a week where before I started using the 20 Mule Team Borax soap my wounds would not heal for weeks! I am so amazed I tell EVERYONE how wonderful this is but family thinks I am crazy and even though my two sisters suffer severely with back/bone Osteoporosis they won't try this mixture ~ so sad ~ and I just lost my niece to Lung/Brain cancer she was only 53 years old and I am close to 70 myself!
If you try this, I am telling you ~ you will Not Be Sorry! The Results Are Amazing,,,, how thankful I am for the PDF File "The Boron Conspiracy Theory" you will understand WHY big Pharmaceutical Companies wants this outlawed ~ they would lose Billions if people would only try this Natural Mineral!!!
---
Posted by Dave (Mi) on 07/11/2016


I have been taking borax internally for two months with no side effects, my toe fungus cleared fast my stamina went up fast my cuts heal fast. Of course Big Pharma will say it's toxic, there is no money in it for them. It's safe and my father had stage 3 bone and lung cancer and after taking borax for 6 months he is cancer free!!!! I heard it from the Drs mouth myself he is cancer free and that is what prompted me to try it.
Replied by John
Holland
07/20/2016

---
Posted by Nathan (Auburn, Michigan ) on 01/04/2016


I've been taken borax for all most a month now and I am feeling great my knees don't hurt anymore, I'm sleeping better and getting more energy by the day.
The questions I have. Does the borax flush out fungus from the body? I have read about hair growth since I'm 48 male with hair loss.

While I'm taking 1/8 of a teaspoon borax in a liter of distilled water, do I make a paste to put on my scalp? To make the follicles to start hair growth. Or is there something else I should do.
Replied by G
South Australia
04/09/2016

Replied by Karen
Michigan
03/09/2017

---
Posted by Evelyn (Wien) on 09/05/2015


I had surgery as an infant at both ears otitis media. I am female 58 years old. 20 years ago it began to give problems with severe tinnitus, which is a strong buzz that never stops in my head. Are there any reports of experience with borax or other alternative means what can be done?
I'm on Borax now 5 days and can sleep better, my severe back pain are completely gone and I have a wonderful skin baby soft. My water to clean with precious Shungite stones from Russia to neutralize all the pollutants out of the water and cause fullerenes (antioxidants and minerals) these stones never discharged and have a very high carbon content, they are likely to come from a meteorite because they only exist in a single place in Russia. I bought them in my home country of Austria at Amazon.de. Greetings Evelyn
Replied by Kyle
Canada
04/04/2016

Replied by Debbie
Las Vegas, Nevada
08/04/2016

Replied by Brent
Georgia
08/06/2016

---
Posted by Jessica P. (Norfolk, Va Usa) on 06/01/2015


I have been taking 20 mule team borax for two years now for arthritis and migraines. I also have crohn's disease and diverticulitis which it greatly helps. This is a wonder product and from what I have read..the original person who discovered the medical uses of this product tried to have it pass the FDA as a cheap and effective fix for many ailments...But big pharma did not like that so the doctor was fined and a warning was put on the box. Figures...it is completely safe. no side efects so far when used in moderation..
I make a mix with one quart of filtered water and one tablespoon of borax. Put in fridge and take one table spoon on that mixture every other day for two weeks. then move to a one week on and one week off schedule..because it does remove metals..even the ones u need like magnesium.
I would recommend this to anyone at any age or condition. it has been a life saver for me with my fibromyalgia also :)
---
Posted by Michael (Sydney, Australia) on 06/26/2014


OK, just the facts. I'm taking an almost homoeopathic dilution of borax; 1 rounded teaspoon dissolved in 1 litre of water. Then take 2 to 3 teaspoons per day of this already dilute solution. Much less than I've seen recommended here but it works a treat for me.
On the first day I noticed nothing at all, including no ill effects.
On the second day a thick coating appeared on my tongue, clearly this was yeast being chased out of my system. I also noticed that my skin was much softer. I'm male so I wasn't looking for this but it certainly feels healthier, so yay! In the evening I felt very tired and had to sleep; I have had insomnia forever so this was surprising.
On the third day the many discoloured patches on my skin disappeared - not faded; gone! I've had these patches for about 20 years and I've known they were fungus for all that time and now they are completely gone. Also my hair feels softer and thicker.
Sometime during all of this I noticed that the osteoarthritis in my knees was diminished to such a degree that the pain of walking was almost gone.

It is now the 4th day since I started taking borax and the gains continue unabated. My tongue has cleared up and I'm even losing weight. Lots of weight. In 4 days.
Can this be happening? The sceptic in me wants to reserve opinion but the results so far are so breathtaking that I had to post this. The main point I wanted to make was the extremely dilute solution I'm using, and yet it still works. So, if you are have trouble getting your head around ingesting borax, perhaps you could try this method too. By my reckoning you'll be taking roughly 1/200th of a teaspoon of borax per teaspoon of liquid and you can barely taste it. Hope this helps.
Good luck all.
Replied by Mmsg
Somewhere, Europe
06/26/2014

Replied by Michael
Sydney, Australia
06/27/2014

Replied by Michael
Sydney, Australia
06/28/2014

Replied by Jennysmom2
Idaho
06/28/2014

Replied by Parveen Mittal
Chanidgarh India
06/29/2014

Replied by Michael
Sydney, Australia
06/29/2014

Replied by Angela
Los Angeles, CA
06/29/2014

Replied by Timh
KY
06/30/2014

Replied by Africa
Spain
05/27/2015

Replied by Les
Mackay, Australia
01/04/2016

Replied by Urs Christen
Queensland
06/10/2016

Replied by G
Sydney, Au
06/18/2016

---
Posted by Gizzy514 (Montreal, Canada) on 01/21/2014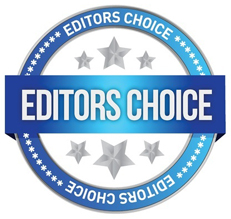 I recently found out about the benefits of boron... as we know it, borax, and was very impressed with what I found out. As with most trace elements, we must be sure to consume not more than our bodies can handle. With this being said, I am a vegetarian, consume as much organic vegetables and fruits as possible, and try to stay away from processed foods/junk foods. I drink between 500ml-1l of water with 1/8 of a teaspoon (0.625g) of borax dissolved in the water. It has a slightly metallic taste, but after a while it goes away... I wonder if it is possible that since my boron levels have increased, my body doesn't notice it as much? (Question for anyone with an answer). I noted that a lot of people say they cannot ingest the borax, causing indigestion, nausea, etc... I don't think that all the sites mention that borax is a base with a pH level of around 9.5. When that mixes with our stomach acids, it may render the acids unable to properly break down our foods for further digestion. I prepare my water for evening consumption, and I don't space it out and I have had no ill effects to date (I've only been taking it for two weeks, and I can't tell you how fantastic I feel) I skip days as well... My cognitive function has improved, my mood is to die for (crap, no more crabbiness, lol)... my joints feel well oiled, and no aches and pains...I am a fairly healthy, active 54 year old and has since developed energy to start lifting weights, getting back in shape... my oomph is back. Another incredible think I noticed was that my skin has improved totally... I never had "bad" skin, but most noticeably are my hands... It is very cold where I live, and usually in the winter months, I suffer from dry hands (not cracked, just dry skin) and my hands are soooooo smooth and soft! No hand cream, no oils... I have put nothing on my hands. Any cuts heal quicker and my appetite is balanced...I am not craving foods, or anything to replace what my poor body has been missing: boron. The regulator of minerals. A superb building block essential for normal, healthy function of living things. Just make sure you take the required amounts & remember it may affect your digestive acids...so my tip, if it works for you, is not to drink it just before or after a meal...I am waiting at least 2.5 - 3 hours after my last meal.
Replied by Prioris
Fl
01/21/2014

Replied by Tcoffey
Syracuse, Ny
01/21/2014

Replied by Timh
Ky, Usa
01/22/2014

Replied by Prioris
Fl
01/22/2014

Replied by Ivone
Edmonton, Alberta
01/19/2016

Replied by Nicole
Ny, Usa
07/25/2016

---