Boron Vs Borax
Posted by Herman Rutner (Ma ) on 12/03/2016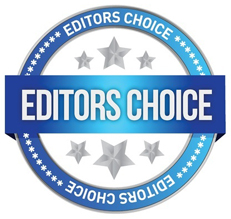 I am a retired chemist and have used boric acid and borax extensively, in the lab and as supplement, both oral and topical. Though extensively used as an effective ant poison when mixed with sugar, boric acid is quite safe and non irritating, indeed having been used for decades as an eye wash. Similarly borax is basically boric acid with a lot of sodium. Both contain boron about 22% for boric acid versus 11% for borax. And oral borax is instantly converted to boric acid in stomach acid. Contrary to medical hype attempting to block its use as an effective arthritis remedy in Australia and Europe where sales are banned, it is about as toxic as common salt and widely used baking soda in antacids.
The major problem is high sodium in borax for persons on low salt diets. Luckily it can still be bought also as fairly pure 20 Mule borax for use as an excellent detergent enhancer and an arthritis remedy at about 1/4 teaspoon borax or hard to find pure boric acid, best USP or NF grade, in quart of water taken in small portions over about 16 hrs. Google The Borax Conspiracy to get the facts and disregard medical hype seeking to outlaw this arthritis remedy, another miracle drug like aspirin.
Also chelated boron sold as 3 mg capsules may not be as effective.
---
Boron Vs Borax
Posted by Crista (Pekin, Illinois) on 10/03/2009

I have been researching the boron/borax issue because I want to use it, but have been quite afraid because of all the talk of it being toxic or poisonous. So I found a sientific article online that states this:
"Borax is necessary in small amounts for plant growth, one of the 16 essential nutrients. In larger amounts it is poisonous to plants, and the range can be small. For peaches, 1 ppm is required, but more than 5 ppm is toxic. If the signs of boron deficiency are noted in plants, a boron supplement can be applied. Borates can be used as non-toxic and non-specific herbicides. Borates are non-toxic to animals. The LD50 (dose at which there is 50% mortality) for humans is about 6 g per kg of body weight. Anything above 2 g is considered non-toxic, and borates are only 2 to 3 times as toxic as aspirin. Therefore, you are pretty safe unless you eat a pound and a half of borax for a snack. Borates are more toxic to insects than to mammals. The boranes and similar gaseous compounds are quite poisonous. As usual, it is not an element that is intrinsically poisonous, but toxicity depends on structure."
J.B. Calvert, (24 November 2002). Boron. Retrieved 03 October 2009, from http://mysite.du.edu/~jcalvert/phys/boron.htm
Sorry I am all about the references, plus this article has several quality references in it.
My husband was worried about me ingesting this so that is why I have done so much reasearch. I really feel it is safe, but even with this I am still a bit slow to try it. I will get up the courage soon. I just wanted to put this fact out there for all the people that argue about it. I think mainly I am afraid of the detox reaction I might have because my face has been pink for quite some time and if I put lotion on it or anything else it become very red till it is dry. I have washed my face twice with it so far though and it has at least dried up my acne. I also just used a bathroom cup to add water to some borax and then poored it on my hair. After rinsing then I shampooed. It did make it soft, although I tried to combine it with my body wash and it created a perm smell so I am going to do it by itself next time. Good luck everyone who tries Borax, but it is safe in small quantities.
Replied by 1947hoppy
(Winamac, Indiana)
02/25/2013

Replied by Teresa
(Southport)
10/13/2016

Replied by Kathy
(Ft Laud)
06/24/2017

---
Boron Vs Borax
Posted by Crista (Pekin, Illinois) on 10/03/2009

I know I posted the quote earlier, but as I have been continuing to research, why not just take the Boron suppliments versus drinking the Borax? Is there a big difference in taking one or the other? If Ted or someone else could answer this that would be great.
Replied by Katey
(Apex, Nc)
08/25/2010

Replied by Anon
(Anon)
08/25/2010

Replied by Paldrin
(Australia)
06/26/2017

Replied by Katherine
(Wiscosin, Usa)
06/28/2017

---
Brain Fog, Lupus
Posted by Connie (Manitowoc, Wisconsin) on 07/29/2009


Hi Ted! God bless you for taking the time to help people with their health problems. I tried the borax on myself and feel soooo much better; my symptoms were/are similar to lupus, and Alzheimer's runs in my family. Since I tried the borax in water the other day (three days total, about 1/4 teaspoon per liter per day) I feel like my mind is much clearer and my stomach feels much lighter and more comfortable. My head used to feel very foggy, and I hurt all over. I also take 4,000mg or more ascorbic acid tablets and eat as many radishes as I can stomach. I was on Risperidone and Zoloft for two years and they didn't work nearly as well or as quickly. I feel 90% to 95% better and am absolutely amazed and delighted.
My question is, would you consider borax safe for cats? I would like to try adding it to my cat's water bowl. She's an indoor cat (used to live outside) who is 14 years old and doesn't have the energy or cheerfulness the other cats do.
Replied by Martina
(Vancouver, Bc, Canada)
11/21/2010

---
Breast Cancer
Posted by Anon (Anon) on 06/08/2017

Borax may inhibit breast cancer
A poster said borax increases estriol in women. According to Wikipedia:
"estriol has been found to inhibit estradiol-induced proliferation of triple-negative breast cancer cells through blockade of the GPER".
---
Candida
Posted by Anerina (San Francisco, CA) on 04/12/2021


Better But With Side Effects

Hi all,
I'm implementing boron to heal from chronic candida. I started with Borax (made the solution of 1/8 teaspoon per liter of water). I got through a liter over the course of five days, could not take any more than that. Kidney pain, headache, nausea, diarrhea, depression but also improvement in candida condition.
I'd rather take Boron but the article I read by Walter Last is that he doesn't expect it works against Candida, as it's not in ionic form. Would taking an ionic form of Boron work??
Feeling thrilled and defeated... as I really want this to work and feel this is the answer. Does anybody have success with the Boron tablets, or ionic Boron?
---
Candida
Posted by Sunny Grandma (Manila, Philippines ) on 09/26/2015


I am 60 years old, diabetic and had chronic vaginal candidiasis. Six months ago, I have had severe itching and swelling on my genital and anal area. I also have had cheese-like white discharge on my labia and pain when I urinate which driving me crazy. I tried every remedy I know, but to no avail, until I' ve read about the borax. Every time I urinate and wash my private part, I dab my fingers( ring and point fingers) on borax powder and spread the powder on my genital and anal area. I feel soo relieved..Iam simply amazed at the progress I made with this...hope this will help... Sunny Grandma
Replied by Angela
(New Mexico)
01/14/2017

Replied by Alex
(Latin America)
07/16/2017

Replied by Julia
(San Bernardino, Ca)
09/24/2017

---
Candida
Posted by J. (Kuwait) on 01/08/2015


Allow me to thank you with all my heart for such an exhaustive page on Borax.
When my new born son as an infant had thrush in his entire mouth the allopath paediatrician prescribed some dark violet coloured liquid to be painted with a brush inside his entire mouth.
In India , those days there was no Internet.
Among Indians the tendency is to accept whatever the allopath says as gospel. Sparing you all the complications that followed soon. His thrush was not cured however.
Eventually a Homeopath prescribed Borax in potentized form. Which got rid of this thrush miraculously. Many women suffer from candida infection. I believe it is this candida that manifests as thrush in our babies.
Thank you once again & all the others who have responded with pertinent queries & feedback.
---
Chickenpox
Posted by Carla (Greenville, NC) on 12/08/2008


I became a fan of borax when my son was 2 years old and had the chicken pox. His doctor told me to put him in a bath with borax and it would help with his itching. It was wonderful. He would sleep for hours after his borax fix. I used about 1 cup of borax in a tub of water deep enough to cover him. Now, I am trying to cut back my water usage. To do that I put a few oz. of borax in the bottom of a dixie cup and fill it with water. I pour it over my hair and rinse. Instead of using a cream rinse, I use a leave in spray rinse from my hair dresser. It helps save my well water, and my hair has never been so beautiful and soft. TRY IT!!!
---
Children
Posted by Zahi (Lahore, Pakistan) on 07/29/2012

borax can be used for the treatment of chest infection in kids???
Replied by Stacey
(Trinity, Alabama,usa)
10/14/2012

---
Children
Posted by Juju (Montague, Michigan, Muskegon) on 10/25/2010

My question is to see if anyone has experience with using Borax on their toddler. My sweet daughter has the most severe case of fluorosis. Her top 4 front teeth are decayed to the gumline. I believe from my ignorant taking of paxil for 15 years up until her 5th week of gestation. Sincerely, Julia
Replied by Nicole
(Usa)
08/29/2016

---
Chronic Laryngitis, Difficulty Swallowing
Posted by Nicole (Rochester, Ny) on 07/31/2016


Following a severe chronic illness from which I have otherwise fully recovered, my singing voice was lost. Although I am a trained vocalist in both soprano and alto ranges, I was only able to sing tenor for seven years. In addition, I experienced a difficulty swallowing such that I would frequently have to try twice to make a single bolus pass my epiglotis. I never connected these two problems in my mind, but after a week of very conservative borax use I have experienced relief from both. I have most of my singing voice back, but for a slight artifact on a few notes, and my swallowing has become normal again. I suspect that the cause of both of these problems was a swollen set of parathyroids, which correlates with hyperparathyroidism, which is known to be a possible result of boron deficiency. While by no means conclusive, I think I have a fairly good explanation for my experience and I would recommend careful use of borax to anyone willing to take the "risk".
---
Colds
Posted by Kristy (Lansing, Michigan) on 11/22/2007


Two of my kids have 'tried' to come down with colds during the last two weeks. When my son's hit, he was coughing so hard he was nearly vomiting. My daughter woke up coughing, a very sore throat and her voice was almost gone. Usually I have them do the inhaling of peroxide a few times a day and give them at least 1/4 cup of organic vinegar with 1/4 teaspoon of cayenne pepper, a little cinnamon and water each day. This time I added Borax water (1/8 teaspoon to 1 liter of water) to the mix-and their colds were gone in less than 12 hours. No one was more stunned than I was that it worked so fast! But I shouldn't have been surprised. I have had painful joints from fibromyalgia for years, but sometimes the pain in my right shoulder is almost unbearable (I'm right-handed). The last flare had been going on about 2 months and I was getting very little sleep, which was what spurred my finally giving in and trying the Borax. Within three days the severe pain was gone and I was back to just the normal pain! Now I just need to make myself drink it EVERY day and maybe all the pain will go away.
But, back to the original subject, everyone says there is no cure for the common cold. After what we saw earlier this month, I have to disagree!
---
Demodex Mites
Posted by M. (India) on 11/19/2015


I am a woman and suffer from severe rosacea and demodex mites. can sometimes feel them crawling on parts of my face and eyelids. I have started internal borax treatment for my demodex after being encouraged by the reports on earth clinic. I ordered griffith borax and mixed about 1/10th teaspoon in filtered water and sipped it all day. distilled drinking water is not available in India
today is my 4th day- started on 16th, Monday. my face is quite red and inflamed for last 8 -9 days. There is no relief since I started the borax- face continues to be really bad. I just feel tired and a bit nauseous.
I can't do borax and peroxide since I also have dermatitis and very sensitive skin.
Please help with some advice on what I can do.
Thanks, M
Replied by Cheyenna
(Northwest Usa)
12/14/2016

---
Demodex Mites
Posted by Lakota (Paha Sapa, South Dakota, Usa) on 05/16/2010


borax/dermodex mites
Hello, im new to all this but im so glad i found this site. I found it through searchs at curezone.com i knew i was dealin with nanoinsects and iv been using the exact measurements of borax and alittle Hydrogen Peroxide with a liter of water that Ted says to do. Iv been on it for about 5 days now and many many of the dermodex mites came to the surface of my skin. Its really gross, its all over my arms, shoulders and back. All over my stomach and legs. I dont know how i got it but i know i had it for many years since iv suffered from eczema all my life, im 27 yrs old now.
I really hope this stuff works quickly because as of right now i dont even want to go to the store. I got long sleeves but its really bad. I took a few baths with borax and i know its working. I always wanted to get to the source of the problem and attack it but i never found out how till now. No matter how long it takes i hope to be cleansed of all these nasty bugs. I also wanted to write and thank you for leading people to the truth and what most doctors wont tell us. So thank you from the bottom of my heart.
sincerly,
nick
Replied by Sayno2gmo
(Vancouver, Bc, Canada)
10/14/2011

Replied by Nick
(Usa)
11/08/2014

---