428 User Reviews  
Posted by Joe (Florida) on 04/08/2015


5mm stone left uvj! Started the Lemon water few days ago and added the olive oil yesterday.
Actually went crazy with the lemon water yesterday. Got up about 6 times last night but just now I had some good sediment in my urine! Looks like this works along with the Flomax. Actually, had no pain other than some small throbs here and there.
Hopefully, all will flush!
---
Posted by Meera (Ga, US) on 03/27/2015


Yes, the lemon juice and olive oil works, took 26 days. Almost gave up. Ready for surgery during spring break, but thanks, it helps.
Replied by Colleen
Braselton, Ga
07/07/2015

Replied by Shawn
South Dakota
11/27/2015

---
Posted by Noris (Milan, Italy) on 03/25/2015


My husband last Tuesday had one 5mm stone stuck in his ureter, 4 smaller stones in his kidneys (2left -2 and 1 mm, 2 right both about 1 mm).
After 5 days of fresh lemon juice and olive oil, he had a ct scan today and thankfully, NO MORE STONES! None! Thank you all for your help.
---
Posted by Will239 (Calgary, Alberta) on 03/13/2015


I was diagnosed a 6mm kidney stone on my left kidney, it is my third kidney stone in 40 years. I found this site with a natural cure, so I try it today and drank 2 oz of lemon juice and 2 oz of extra virgin olive oil mixture as instructed two times today with 6 to 8 cups of distill water. Later today, I found my throat hurt. It's probably from the lemon juice and the taste is awful. At the same time I found an advertising of Renavive from this site. Would anyone have tried it?
Replied by Sktrsmw
Bakersfield, CA
03/18/2015

Replied by Will239
Calgary, Alberta
03/19/2015

Replied by Sktrsmw
Bakersfield, CA
03/19/2015

Replied by Hb
Canada
03/29/2015

Replied by Will239
Calgary, Alberta
03/30/2015

Replied by Denise
Florida
04/08/2015

Replied by Will
Calgary
05/05/2015

Replied by Racy
Philippines
05/20/2015

---
Posted by Anthony 4 (Cedarkey, Florida) on 02/05/2015


Hi all believers and first timers etc. Before I read these threads or ones like it about 3 yrs ago I had been totally victimized by kidney stones. Since I didn't have health insurance I was also given the crappiest of treatment. For example: instead of immediate surgery I was given surgical stints to bypass my ureters, while I was put on upto 3 month waiting lists for surgery. I have had 6 surgeries and passed 4 stones. Anyway to make a even longer story short, the last time I had stones I found this same remedy: 2oz lemon juice 2oz extra virgin olive oil, with a little cayenne pepper. Within 8 hours pain was gone and kidney stone magically disappeared. PLS BELIEVE THIS REMEDY WORKS. It will save you a potential 90-100k doctor visit as well as missed work and the pain in the a$$ at the hospital if you do t have insurance. I thank god for this site and the good people that have recommended this natural cure. If anyone that reads this needs to get ahold of a true believer in this so they can talk to a actual person that has had kidney stones 26mm to 4-6mm I'm the one and this cure works for sure. My email is [email protected] TY EARTHCLINIC. COM & TY GOOD PEOPLE FOR YOUR INTUATIVE AND EDUCATIONAL POSTS
---
Posted by Terry (Katy, Tx) on 01/22/2015


I waited until I knew if it worked or not before posting. After finding this site, I tried the 2 oz. Lemon Juice / 2 oz. Olive Oil treatment after experiencing the familiar pain (This was my third kidney stone in the last three years.) I took the dosage twice a day, morning and evening for three days and kept well hydrated. Pain went away within the first hour. Some mild discomfort for the next two days. From the third day forward, no symptoms.
My first stone three years ago was excruciating but passed within two days, in the hospital. Second stone was 13 months ago and excruciating. It was surgically removed after 5 days of agony.
I'm a believer.
---
Posted by Jjonas (Wahiawa, Hi) on 01/07/2015

I started out brand new with the first kidney stone as the last event of the 2014 year. As many others have posted (I read them all, yes, every one of them) My docs at the ER did the same things, Pain Meds, IV Fluids, and CT Scan revealing a 5mm stome in my left kidney (or ureter... probably) definitely my left side.... It hurt like nothing I have felt before. I had never been administered much pain meds in my life, and I have been hurt alot.
I am 21 years into the military, with three years in the middle east... medical care is not always available, Codeine pills is the strongest anesthetic I've ever had. At any rate, I got Morphine the first time. WAY Stronger... And they sent me home later after confirming my pee was orange / brown, and that it was blood, the CT scan showed a stone, and I had 4 prescriptions, pain, nausea, inflammation, urine flow... I only get the generics so I don't know the "street names" except Oxcodone, for pain and Ibuprofen, of course for inflammation. with a "sucks to be him" obligatory handshake and here I am...
4 days and several painful iterations later, I think the stone isn't in my bladder yet, I still feel it is in the ureter. I stumbled upon this site as so many others have.... trip to the store today secured all the ingredients, and went on and grabbed some Apple Cider Vinegar too... at 6:35 local time (Hawaii) I took my first 4 oz drink, after a light meal, and it didn't bother me at all, but I do have a pretty solid "plumbing". It smells worse than it tastes. I will take the challenge. I will update, and I will close out my experiences.
In the time it has taken me to write this, I started the familiar pain spasms on my left side, but not nearly as painful, (exactly 30 minutes from the first drink). I'm still on the usual "out with the old water, in with the new water" regime, too.
Replied by Jjonas
Wahiawa, Hi
01/07/2015

Replied by Jjonas
Wahiawa, Hi
01/09/2015

Replied by Joanne
Florida, US
01/09/2015

Replied by Jjonas
Wahiawa, Hi
01/10/2015

Metrail
Mount Desert Island, Maine
02/22/2016

---
Posted by Joseph (Blue Springs, Mo) on 12/11/2014


I passed a stone of undetermined size and composition from my left kidney early Weds morn while at the ER (worst pain of my life). Honestly, I ditched the four prescriptions they were pushing on me and sought a natural means of passing the six total stones of 3-4mm size still left in my kidneys, per a CT scan (can't wait for that bill). So far, I'm impressed with this site and the results of this remedy!
Began the 2oz lemon juice/2oz olive oil remedy + added about 1oz apple cider vinegar yesterday at about 3pm and then again around 5:30pm.
Noticed by 8pm that night, BOTH kidneys were starting to spasm and the pain and nausea increased to about 5/10 (took some ibuprofen, which helped).
Pursued the remedy this morning and at lunch, and I notice each time, after about 20-30 min, there's some spasming in both kidneys and what feels like slight pain in my lower abdomen going from my kidneys to bladder.
Can anyone tell me if this is a normal experience, that the spasming and slight pain in the sides is a true sign of passing broken up stones?
Replied by Sam
Miami
12/13/2014

Replied by Chris
Ca
02/15/2015

Replied by Nini
Logansport, In
08/29/2015

Replied by Robert Henry
Ten Mile , Tn
08/29/2015

---
Posted by Julia (Burlington Ontario) on 12/09/2014

Hello I have a 9 mm calcium oxylate kidney stone this is stone number 10 for me. I have had lithotripsies and 2 surgeries. My urologyst wants me in for surgery again. I have been reading your posts on this lemon juice and olive oil. I have been now on this for 3 days and am so hoping that this stone will pass. I have been looking for cystone to help but cannot seem to find it here. I have been getting pain in my back for the past 2 days. Has anyone else experienced this plus the nausea?
Replied by Bee
New York, US
04/02/2015

---
Posted by Tara (Wausau, Wi) on 10/28/2014

Does the Olive Oil and Lemon Juice work for kidney stones still in the kidneys, and other kidney congestion? Is this a way to cleanse and purge the kidneys, or is it only for when you are in pain because a stone has already traveled down the ureter? Thanks!
Replied by Ron
Atlanta, GA
10/30/2014

---
Posted by Reignsante (Sharjah, United Arab Emirates) on 10/21/2014


3 months ago I felt this worst pain in my life, I came to know that I have several kidney stones from both of my kidneys. Based on my ultrasound result I have 8 stones with (4/8 are 7-8mm in size). The doctor prescribed me a medicine but since I was so worried, I did a research and tried ACV (little sip daily) and lemon juice with water as my normal intake of water everyday. I also tried the lemon juice with olive oil (2oz, 2x a day) for 2 weeks, I don't know but I believe it worked. I passed a stone after a week but I still continued to drink the medicine and the mixture. A month ago, I went back to the doctor since I was feeling some side effects, I am not sure if it was from the medicine or from the mixture. Before the the doctor prescribed me another medicine (herbal - cystone), I did the ultrasound first to see if there was a development, I was surprised, my kidney stones are gone (not literally gone, from 8 stone to 2 stones left). The large stones are gone. I know it worked (the mixture).
PS: You may experience heartburn and acid reflux from taking these mixtures but its worth a try. Good luck people! :)
---
Posted by Gary (Punjab, India) on 10/10/2014

I am a mariner. Before going on ship I had to get the medical done so I went for the ultra sound and then only I came to know that there is a 6x4 mm stone at the entrance of the bladder and one 2x2 mm stone in the right kidney. There is no pain at all. I drank apple juice for one day and than lemon juice and olive oil treatment for 3 days and having one leaf of stonebreaker plant also but still no luck. No change in the size or position of the stones after one week. Can anyone suggest for how long shall I continue this treatment before I go for the operation and which is the best method to get the stone removed?
Replied by Prioris
Fl
10/10/2014

---
Posted by Christine (Ct, US) on 10/03/2014


Olive oil and lemon juice remedy for kidney stones: I did it every few hours and it worked. I used extra virgin Olive Oil and Lemon Juice, 2ozs of each. I was so happy no operation to remove it.
---
Posted by Gary (Lincoln, NE) on 09/30/2014


There are three ingredients used in this home remedy. Lemon juice to dissolve the stone, Olive oil to help the smaller stone move along and get flushed our, and cayenne pepper to heal the scratches on the tissues. The C pepper is very important. A few sprinkles of a good grade, organic, finely ground. I do a cup of each liquid, with the C pepper, three times a day, for a couple days, or until the pain goes away.
Replied by Mmsg
Somewhere, Europe
09/30/2014

---
Posted by Fruitloops (Phoenix, AZ) on 09/12/2014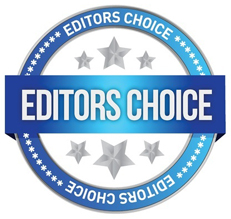 I had pain for months, thought it was uti, finally had a CT in ER two months ago that showed a 5 mm stone in my right ureter a couple of inches from my bladder. Scheduled a follow up with urologist but had to cancel as I have a child that is 2 and needs medical care. The pain would come and go. My frequency and urgency to urinate was the most bothersome. I finally realized I should try and pass this stone to avoid more appointments and surgery. Last night around 10 pm I mixed 2 oz extra virgin olive oil with 2 oz lemon juice. (the liquid squeeze kind, not fresh squeezed) I drank maybe ten to twelve teaspoons of the mixture and really didn't like the oil taste but it was tolerable. I was afraid of getting nauseous as I'm very prone to nausea and figured I would drink more in the morning. I passed my 5 mm stone at 9 am this morning! I must add that I was also using a vibrating back massager on my abdomen and back as I had also read that helps pass stones. I really feel like the lemon juice/olive oil was what caused the stone to pass. It had been in the same place for a long time and today it's out!! I'm so relieved!
---