Lemon Juice and Olive Oil  
Posted by Tara (Wausau, Wi) on 10/28/2014

Does the Olive Oil and Lemon Juice work for kidney stones still in the kidneys, and other kidney congestion? Is this a way to cleanse and purge the kidneys, or is it only for when you are in pain because a stone has already traveled down the ureter? Thanks!
Replied by Ron
Atlanta, GA
10/30/2014

---
Posted by Reignsante (Sharjah, United Arab Emirates) on 10/21/2014


3 months ago I felt this worst pain in my life, I came to know that I have several kidney stones from both of my kidneys. Based on my ultrasound result I have 8 stones with (4/8 are 7-8mm in size). The doctor prescribed me a medicine but since I was so worried, I did a research and tried ACV (little sip daily) and lemon juice with water as my normal intake of water everyday. I also tried the lemon juice with olive oil (2oz, 2x a day) for 2 weeks, I don't know but I believe it worked. I passed a stone after a week but I still continued to drink the medicine and the mixture. A month ago, I went back to the doctor since I was feeling some side effects, I am not sure if it was from the medicine or from the mixture. Before the the doctor prescribed me another medicine (herbal - cystone), I did the ultrasound first to see if there was a development, I was surprised, my kidney stones are gone (not literally gone, from 8 stone to 2 stones left). The large stones are gone. I know it worked (the mixture).
PS: You may experience heartburn and acid reflux from taking these mixtures but its worth a try. Good luck people! :)
---
Posted by Gary (Punjab, India) on 10/10/2014

I am a mariner. Before going on ship I had to get the medical done so I went for the ultra sound and then only I came to know that there is a 6x4 mm stone at the entrance of the bladder and one 2x2 mm stone in the right kidney. There is no pain at all. I drank apple juice for one day and than lemon juice and olive oil treatment for 3 days and having one leaf of stonebreaker plant also but still no luck. No change in the size or position of the stones after one week. Can anyone suggest for how long shall I continue this treatment before I go for the operation and which is the best method to get the stone removed?
Replied by Prioris
Fl
10/10/2014

---
Posted by Christine (Ct, US) on 10/03/2014


Olive oil and lemon juice remedy for kidney stones: I did it every few hours and it worked. I used extra virgin Olive Oil and Lemon Juice, 2ozs of each. I was so happy no operation to remove it.
---
Posted by Gary (Lincoln, NE) on 09/30/2014


There are three ingredients used in this home remedy. Lemon juice to dissolve the stone, Olive oil to help the smaller stone move along and get flushed our, and cayenne pepper to heal the scratches on the tissues. The C pepper is very important. A few sprinkles of a good grade, organic, finely ground. I do a cup of each liquid, with the C pepper, three times a day, for a couple days, or until the pain goes away.
Replied by Mmsg
Somewhere, Europe
09/30/2014

---
Posted by Fruitloops (Phoenix, AZ) on 09/12/2014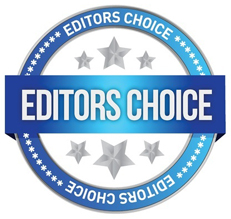 I had pain for months, thought it was uti, finally had a CT in ER two months ago that showed a 5 mm stone in my right ureter a couple of inches from my bladder. Scheduled a follow up with urologist but had to cancel as I have a child that is 2 and needs medical care. The pain would come and go. My frequency and urgency to urinate was the most bothersome. I finally realized I should try and pass this stone to avoid more appointments and surgery. Last night around 10 pm I mixed 2 oz extra virgin olive oil with 2 oz lemon juice. (the liquid squeeze kind, not fresh squeezed) I drank maybe ten to twelve teaspoons of the mixture and really didn't like the oil taste but it was tolerable. I was afraid of getting nauseous as I'm very prone to nausea and figured I would drink more in the morning. I passed my 5 mm stone at 9 am this morning! I must add that I was also using a vibrating back massager on my abdomen and back as I had also read that helps pass stones. I really feel like the lemon juice/olive oil was what caused the stone to pass. It had been in the same place for a long time and today it's out!! I'm so relieved!
---
Posted by Ron (Atlanta) on 09/02/2014

I have a 4-5mm kidney stone stuck in my right ureter (1-2 inches from bladder openning) for about 2 months. I have not had really bad pain like some others have, but has been more of a dull mild discomfort/pain in waves. My urologist gave me flomax, but it did not do anything for me. I tried chanca Piedra in capsule and liquid form for 2 weeks, but nothing happened, but was feeling side effects from it. I started the 2oz lemon and 2oz olive oil twice a day for 5 days and have not passed the stone yet. The only positive thing is that I have not had emergency pain where I immediately need surgery. I am getting my CT scan (already had 2 x-rays which showed the stone) in case I go the surgery route (Ureteroscopy). How long can this remedy take for the stone to pass? If it can take a month I should be able to do that since the pain is not that bad and I've already dealt with it for the last 2 months. I just want to know when I could be sure this remedy is not going to pass the stone.
Replied by Ron
Atlanta
09/10/2014

Replied by Ron
Atlanta, GA
09/26/2014

Replied by Cristobal
Arizona
05/20/2015

---
Posted by Bobbi (Indianapolis, In) on 08/26/2014

I have recently been diagnosed with a 12mmx10mm kidney stone. I am scheduled for a lipotripsy on September 4. I have been drinking lemon juice this past week in hopes of dissolving the stone before I have this procedure done next week. I'm nervous about adding the olive oil as I know my kidney stone is too big to pass and I don't want the stone to move. Has anyone had a stone as large as mine and successful at dissolving it? How many days does this take? Any informatin is greatly appreciated.
Replied by Mark
Usa
03/01/2015

Replied by Bill
San Fernando
03/01/2015

---
Posted by Laurence (Singapore) on 08/24/2014

Hi, would like to know which type of olive oil should I mix with lemon for kidney stones? Please advise. Thank you.
Replied by Susan B.
London, Uk
08/24/2014

Replied by Ron
Atlanta, GA
10/04/2014

---
Posted by Mary (California, US) on 08/14/2014

I have recently learned that I have four stones in one kidney and one in the other. One of the stones is 1.6 cm and the other three in that kidney are .5 cm. I'm scared to have them blasted out, and also apprehensive about trying the olive oil and lemon juice. I'd love some advice.
Thanks...
Replied by Timh
KY, US
08/15/2014

Replied by Mary
Ca, US
08/15/2014

Replied by Ji
Ontario, Canada
08/16/2014

Replied by Mary
California, US
08/18/2014

Replied by Pat
Usa
08/24/2014

Replied by Mary
California, US
09/22/2014

Replied by Robert Henry
Ten Mile , Tn.
09/22/2014

Replied by Mary
California
09/22/2014

Replied by Prioris
Fl
09/23/2014

Replied by Wanda
Rincon Ga
09/24/2014

Replied by Mary
California
09/24/2014

Replied by Dawn
Ct, Usa
08/04/2015

---
Posted by Ginger (Newport News, Va) on 08/05/2014


I've had ongoing back pain for a few weeks now and thought it was just a pulled muscle, that's until the pain got severely worse. With my husbands insistence I finally went to the emergency room yesterday. The CT scan showed that I have a 3 mm stone in each kidney. The pain meds they prescribed are not working, and I'm not getting any sleep. So, I decided to try a home remedy which led me to Earth Clinic. I took my first dose of lemon and olive oil mixture this afternoon ....and right now I'm PAIN FREE!!!! I can't believe it. Next dose, tonight before bed. I hope it helps me sleep through the night...stay tuned!
---
Posted by Sdbike (North Carolina) on 07/16/2014


Hi all. I read through most of everyone's posts and I signed up for this site just to post my results. It worked!! Or something did, but I passed my stone about 30 minutes ago after drinking my 2nd cocktail of lemon juice and olive oil with a side of water after. It did the trick. A few minutes later I felt all the symptoms I read about, such as having the sensation to pee but not being able to, and having a bit of a burning sensation in my penis, but not too bad. I have to say, whether it was just time for it to pass, or all the water I drank the past 2 days or the cocktail, I am very relieved to have gotten it out. It was 4 mm in size I was told by the emergency room doctor on Monday morning after they did the cat scan. And like everyone else, I woke up in the middle of the night with excruciating pain. It was on my left side, not my back at all, between my abdomen and hip. I drove myself to the hospital, driving thru some red lights after looking to see no one was around and was thinking I was going to pass out. I was moaning so loud in the bed in my room in the emergency room area they had to come in and tell me to control myself. I will say that while the pain was something I do not ever want to have to go thru again, it was not the worst I have ever encountered. Once when I was hiking back down a mountain, I sprained my knee on a fall, but did not know it. There was so much snow on the mountain and I was cold and bundled up so really did not know. Anyway, after hiking all the way down, on the ride home, my knee started hurting and it got worse and worse. It took me a while to put 2 and 2 together that it was from my fall. But once we got home, it was so bad, I was literally crying in pain. I have never cried before from pain and I think I almost passed out. Anyway, this stone was almost as bad but not quite. The sprained knee being walked on down a mountain was a 12 out of 10. The stone was a 10 out of 10 pain threshold. Just glad it is out.
---
Posted by Ontee42 (California) on 07/10/2014


2 oz lemon juice and 2 oz olive oil did the trick for me. Rushed to the emergency room with worst pain of my life, tests showed I had a 3mm stone. Morphine in the ER and Norco to take at home. I was taking the pain pill every 2 hours and then found this remedy. I downed the whole 4 oz at once and almost immediately the pain was gone. I never had to take another pain pill and the next morning the stone passed -- caught it in the strainer they gave me at the ER. BTW - after I took the 4 oz at once, I read on to see that most sites recommend drinking it a little at a time to avoid nausea... probably a good idea.
---
Posted by Julie (Phoenix, Arizona) on 06/11/2014


I had a non-obstructive 6mm lower pole calyceal stone detected by ultrasound and was referred to a urologist who was sure I was a surgical candidate because of where it was. Mine wasn't trying to pass and only caused a little pain from time to time. I read all of the posts on this site, but no one had my situation - a stone that was just sitting there in a calyx and not trying to pass...
My urologist sent me for a low-dose CT scan and in the 3-4 days before I went, I took the lemon juice & olive oil remedy about 4 times over 3 days in an attempt to dissolve it. I also drank a LOT of heavily concentrated lemon water (50% lemon)and did a shot or two of apple cider vinegar. When I got my CT scan results today, the doctor was surprised and said, "That's why we do a CT because the ultrasound showed a 6 mm stone! " All I have now, after my Earth Clinic lemon juice/olive oil remedy, is a few teeny tiny kidney stone spots ("punctate calculi") that I shouldn't even feel as they pass! She recommended I continue with the lemon juice to maintain alkalinity and a stone-free kidney.
---
Posted by Lin (Wayland, Mi) on 05/05/2014

Many people have commented about the lemon juice and olive oil Tx helping them to pass kidney stones. My husband has a stone 2.5 cm (not mm) x 1cm stone. Would the Tx help to dissolve the stone since it is too large to pass? I hope he can avoid the surgery they are suggesting. Thanx!
Replied by Mary
California
09/19/2014

Replied by Paulette
NH, US
11/07/2014

---