Cod Liver Oil
Posted by Bliss D. (Texas) on 01/27/2019


Will add my vote for cod liver oil. It cured my eczema after a curious start. The first time I took the gelcaps, I had the worst itchiest night of my entire life, woke up in bloody sheets, but my eczema was completely calm by then, no itch, no blisters, and the edges of the patches were already healing, back to soft new skin. I have continued to experience four months of continuous healing of my skin, no more flares. I believe I will continue taking cod liver oil all my life. People should beware that some clo on the market has synthetic vitamins added to it. Stick to high quality pure cod liver oil.
---
Cod Liver Oil
Posted by Jenna (Melbourne, Victoria, Australia) on 08/06/2013


After years of doctors, dermatologists etc etc not to mention $$$ a naturopath put me on to high doses of Cod liver Oil for my eczema /dermatitis - in 2 weeks it was completely gone. Please please please try this for 2 weeks - say a capsule every meal ie 3 or 4 capsules a day and in 2 weeks it will be gone. She explained we need to moisturise from the inside out, Cod liver oil has Vit D and I also take Evening Primrose Oil which has Omega 6 - which fish oil doesn't have - Fish oil is not enough - just Google cod liver oil and eczema to see the results - How did I go so long when it was so simple!
---
Cod Liver Oil
Posted by Jules (Houston, Tx) on 11/13/2009


Absolutley COD LIVER OIL!! Cured me as a child of eczema and cured me as an Adult. A family doctor when I was an infant in diapers, took one look at me and told my Mother..."Take her off cow's milk, give her goat's milk and Cod Liver Oil !"...and ALMOST instantly I was cured! As an adult I had bouts of adult acne off and on for years. Every remmedy in the book including Accutane...but the thing that cured it was to commit myself to Cod Liver Oil every day and my skin is CLEARING UP! My nails are growing, THE CUTICLE SOFTENED, no longer dry looking....... Absolutley COD LIVER OIL!!!! And... Mother knows best!
---
Cod Liver Oil
Posted by Macky (New Iberia, La) on 09/12/2009


My son had severe eczema from the time he was a few months old. I took him to 3 doctors and was given prescriptions that didn't cure him.He scratched til he bled. One day after fasting I read that a deficiency in vitamin A will cause dry, itchy bumps especially on the legs.
I gave him cod liver oil in a cup of juice with a top on it (sippy cup) because of the smell. The next week he did not have one spot on him and he is 18 years old now and never had that again.
---
Cold Showers
Posted by Meagan (Logan, Ut) on 03/11/2012


Cold showers always have helped my eczema when it flares up. The cold water makes your circulation go faster and the cold water itself purges toxins from the pores in your skin. This helps acne as well.
You can rub almond, coconut or olive oil on afterwards for extra moisturizing.
---
Cold Wet Wrapping
Posted by LN (England) on 03/13/2021


I have found wet wrapping the only thing to give relief from eczema (as I thought it was anyway, self diagnosed, extremely dry, cracking, lumpy and red itchy skin) on my legs.
The procedure is to soak and wring out bandages in pure cold water. Then cover with a dry layer and clingfilm. Leave at least 2 hours up to 5 hours then be prepared for tremendous improvement as you gently unwrap.
Replied by LN
(England)
03/14/2021

---
Colloidal Oatmeal
Posted by Mama to Many (TN) on 03/19/2022


I have had a mild eczema flare. Borage oil supplements always work for me, but I get lazy about taking them.
I bought a generic eczema cream at Stuff Mart. (The ingredients were identical to that of the Aveeno eczema cream and included colloidal oatmeal.) This stuff has worked quite well. It is very moisturizing for dry skin, too. (Without being greasy.)
~Mama to Many~
---
Colloidal Silver
Posted by Maria (Sydney, Nsw, Australia) on 02/01/2013


Hi, Firtly I'd like to just say thankyou for the time and efforts to keep this wonderful website as it has helped so many of us.
Back to eczema, I know of two people whose eczema got significally improved with Colloidal Silver. The first one was a little girls whose arms were badly infected with it constatly itchy and red. When the mother finally decided to give it to her, it disappered completely and as far as I know no longer has that problem as I see her from time to time and has no visible eczema. Second person is my husband who has a small spot on the back of the shoulders and soon after appered an ongoing weeping spot on the ear.
Neither of us knew what this ongoing bleeding on the ear was caused by. My husband din't even make the time to go to the doctor, so finally after trying several things on this constant scab such as oxigen peroxide, iodine which didn't help. I suggested colloidal silver to which I am very familiar with and have taken for several years to control the Rickettsia virus.
After less than a month and with inconsistency of use (my husband is difficult when it comes to taking care of himself) his eczema stopped bleeding and the scab is gone. The other red patch of eczema is clearing up in colour slowly, but definitely not itchy at all.
Regards to you all!
Replied by Claire
(Duluth, GA)
06/21/2022

---
Cucumber Juice
Posted by Arlene (Oakland Park, Fl) on 11/10/2018


Cucumber juice for eczema
I have been suffering with eczema on my hands for several months now and the itching is making me go out of my mind. A friend gave me several cucumbers the other day and not knowing what I could do with them I juiced one. Within a few hours I felt the itchiness and pain seemed to be dissapating. I began to wonder if the cucumber juice was really helping. I have John Heinermans book "The Enclycopedia of Healing Juices" and he does state that cucumbers are quite helpful for skin itchiness. I will continue to juice my cucumbers and if you don't have a juicer, a blender with some water will work as well or even rub slices on your skin. I hope this helps someone because the suffering is almost unbearable and depressing.
---
Dead Sea Salt and Rose Hip Oil
Posted by Maggie Smith (Philadelphia, Pa) on 06/27/2020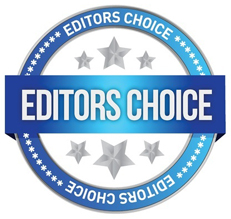 I had sun-induced eczema on my neck that made it look like sandpaper - I have gotten it every summer for the last 10 years and it typically lasts several months. This year, I used two things that got rid of it in 2 days - a spray I made from dead sea salt and distilled water, followed by rose hip oil.
Try it - it worked like a charm.
---
Diaper Rash Cream
Posted by Rich (Boca Raton, Fl) on 10/10/2009


I've had some success with this one. Desitin Diaper Rash cream. Ingredients are Cod Liver Oil plus Zinc (2 remedies already mentioned in here). The stuff doesn't work overnight, but it seems to work.
Note: it is known that Zinc supplementation cures facial eczema in cows, I looked for a zinc product.
Had some bumps dissapear and wrinkles/stretch marks go away and hair grow back in the affected area. I'd say 80% cured in 2 weeks. Kind of smelly stuff. Got a bit lazy on application.
*****
Eczema is often a misdiagnosed yeast/fungal infection. Diaper rash is usually a yeast problem. So I'm thinking this eczema stuff is like "adult diaper rash". :)
---
Diatomaceous Earth
Posted by Sue (London) on 04/28/2017


I have had ear eczema for years, have used coconut oil to moisturize ears, which at least kept them from drying and being painful, but that's all it did.
3 weeks ago I started taking Diatomaceous earth, and slowly my ear eczema seems to be clearing. I put it down to the Food grade diatomaceous earth.
For the last 6 months, I have also been using magnesium oil and mega mag, vitamin k2, bee pollen, acerola cherry powder, boron, adrenal cocktail and other stuff as recommended by Morley Robbins at the magnesium advocacy group, in the hope of healing myself from arthritis.
But it is only since using the diatomaceous earth that the eczema seems to be clearing.
---
Diatomaceous Earth
Posted by Six (Phoenix, Arizona) on 04/20/2010


Thank you so much for this website! After searching the web for a cure to my decades-long battle with self-diagnosed eczema, I have found that diatomaceous earth has shown great promise! For years I've suffered from diagnosed dertmitis nervosa. My skin would errupt in red spots that would itch almost nonstop, bleed, scab over, spread a bit and continue this pattern. The cycle would usually end with another trip to yet another dermatologist for stronger and stronger steroid medications (usually topical creams, but too often oral meds also).
Eventually the rash would turn from red to brown and begin to dry up leaving a very dark brown large area of discoloration. This would take months to clear up with the help of retin-a creams.
After searthing Earth Clinic's site for more natural cures, I found several entries noting 100% pure diatomaceousearth to cure fungal infections. I had about 2.5 pound of this stuff on hand and decided to try it. Well, the reviews suggested ingesting it. I'd done that in the past when dealing with other issues. This time I was trying Borax and baking soda as suggested by Ted and didn't want to mix it up too much. So, I tried applying the earth topically, straight from the bag. It's a fine powder just like talc. It immediately soothed the itch, and after a few hours the redness had decres by 50%. The eczema rash on my face has dissappeared!! My facial acne is history. The eczema is still on my neck but it is undercontrol and when I am diligent and apply it several times daily, it will go away. The dark blotches remain, and this is where I got into trouble last week, I began applying the retin-a much too soon and irritated my skin and the redness itch and rash returned. I'm back on the mend using the earth and will wait about one month after healed again before using the retin-a.
I hope this helps.
Six
---
Dietary Changes
Posted by Martin P. (New Zealand) on 08/20/2016


I have developed leaky gut and along with that eczema brought on through eating dairy which I used to be ok with. By making chicken and beef stock I have been able to almost make it disappear within a week. I will continue with stock until it goes and then keep it as a regular top up for the gut. Chicken stock is very palatable, especially with lemon and garlic.
---
Dietary Changes
Posted by Colorado Mom (Boulder, Co) on 03/02/2012


My son has had eczema his whole life. Recently, he (now 14) had a really, really bad outbreak and a rash. Prior to this, he never had a rash and his eczema was always just minor spots here and there. I have always used a topical steroid, but wanted to try to heal him naturally this time. We tried the Apple Cider Vinegar with Mother topically for 2 weeks and gave him ACV pills because there was no way I could get him to drink it. It didn't work and the topical ACV burns/stings very bad. Since he is 14, he is old enough to deal with the burning. However, I definitely would not recommend trying it on a young child.
After trying so many other things: coconut oil, shea butter, Eczema Free cream, Chia seeds, probiotics, fish oil, sea salt soap, among others, I went back to using the topical steroid. He was desperate, embarrassed by the stares, and so miserable. However, I still wanted to try to figure out the cause. There were a few posts about food allergy testing, so I thought we should try that. I had him tested and it turns out he is allergic to all dairy, wheat and eggs (very allergic and he ate them often). These foods are in almost everything! His naturopathic doctor is confident eczema is caused by a stomach issue, as several other posters have said. Based on her experience with other patients, she believes we need to heal his gut and his eczema will go away.
About 5 years ago, my son started gaining weight. He was always a thin child, but all of a sudden he went from Slim sizes to tight Regular sizes. From what I could tell, he was not eating too much and rarely drank sugary drinks/cokes. He has always been very active in lots of different team sports and participates in something athletic at least 5 days a week. He has always had problems with stomachaches. I have taken him to countless doctors over the years and all they have done is prescribe medicine. I hate medicine. Now, that we have changed his diet to remove the foods he is allergic/reactive to, he is doing so much better and has lost weight. Unfortunately, I cannot say that it is curing his eczema because this episode was mostly gone prior to changing his diet, due to the steroid cream. His naturopathic doctor thinks it will take about 2 months of avoiding the foods he is allergic to for his gut to heal.
ACV seems to help some people and is worth a try, but please consider food allergy testing. I am kicking myself now that I didn't do this sooner for my son. Also, none of the doctors at Children's Hospital that I have taken my son to in the past have recommended it. I just asked his top-rated, Harvard-educated dermatologist last month and he told me it wasn't necessary. I couldn't disagree more. This doctor also said they don't know what causes eczema. Well, I'm not a doctor, but if your body is allergic to something you are eating, then it is probable it is going to show up on your skin. Maybe they don't know the cause because it is different for different people like the people that don't respond to ACV. There are different types of food testing. We did IgG testing for 96 foods. I don't know if this is the best test available. We are still in the learning process. Hope this helps someone. Thanks to everyone that has posted their suggestions!
Replied by Teresa
(Colorado)
03/14/2021

---