Iodine
Posted by Lisa (Coto de Caza, Ca) on 11/27/2008


Paint on povidone iodine twice daily on eczema patches. Worked on my 3 year and it's cheaper than the prescription drugs. Don't use iodine tincture since it has alcohol and will sting...especially for young child who scratches the eczema until it bleeds. Since the iodine stains clothes, I put large bandaids over the areas on his legs and arms.
Replied by Lana
(Flushing, New York)
03/04/2010

Replied by Lisa
(Coto De Caza, Ca)
09/19/2012

Replied by Bubbly
(India)
03/14/2015

---
Iodine, Fermented Drinks
Posted by John (Dallas, Tx) on 02/04/2018


In addition to Iodine supplementation, (Lugol's solution: internally and externally) I have found that drinking homemade kefir and kombucha also helps win the battle for eczema. The good bacteria and fungi will ultimately win the battle if you keep taking these in your diet.
---
Iodoral Tablets
Posted by Debbie (Philadelphia, PA) on 04/23/2008


Hi there, I've suffered from mild to severe eczema for decades. Lately, it has gotten worse with my hands openly bleeding. A month ago, I started taking Iodoral tablets (iodine-potassium) because i was told it's good for my hypothyroid condition. But a surprising thing happened! My hands got a lot better within days! I don't know if it's the iodoral for sure, but that was the only new thing I introduced into my body then. Anyway, I hope this helps someone.
---
Jojoba Oil
Posted by Dawn (Pocahontas, usa) on 05/11/2007


Pure Jojoba oil has cleared up my daughters eczema ; shampoo without sulphates cleared up her eczema.
---
Juicing
Posted by Neon (Singapore) on 11/19/2012

I was wondering whether anyone had been successful in reducing their eczema after juicing / detox. Thanks for answering!
Replied by Lisa
(Thousand Oaks, Ca, Usa)
11/19/2012

---
Kefir
Posted by Caroline (Montréal) on 07/01/2016


I am 27 and have had eczema on my legs since I was 7. I have tried countless remedies without success. Kefir was my miracle solution! Taken internally, it didn't do anything for me. BUT, applied to my legs after showering in the morning and before going to bed at night did wonders very quickly. It is now completely gone! I told my mother about it since she had very itchy eczema in her ears and it did the same for her! Try it! I don't rince the kefir after applying it (organic and plain - I sometimes make it/buy it at the store). Once it dries, it doesn't show nor smell anything. I also started applying it on my face for acne and it is helping already :-) The good bacterias in kefir help rebalance the skin and fight bad bacterias.
---
Kefir
Posted by Lizabeta (New York, NY) on 11/29/2014


I was nursing my daughter and still am since birth. She developed eczema around 1 month old. At first I had no idea where how this happened as my two other children had no problems. I took her to her pediatrician and she said that some babies just have it and it goes away as they get older. I asked if it could be because of something I was eating and her pediatrician (rated one of the best pediatrician in NYC) said "no, not at all."
Thank God for mothers intuition, I did some research of my own and found that my daughter was sensitive to the foods I was eating. I cut out foods one at a time to see what she was reacting to and found she was sensitive to milk, nuts and eggs? Something I constantly consumed in my diet. So I had to remove them from my diet but occasionally would incorporate them, except for the nuts.
After she turned 2 years, I attended a birthday party and ate cake that was made with nuts, which made her react not just on her hands as she would normally but now on her inner elbow area and it itched and was so red and uncomfortable for her, I had to wrap up her arms. I tried some ointments which helped but it wasn't until I began drinking Kefir and giving my daughter Kefir did it help give her relief. It literally worked within 12 hours. I'd give my daughter Kefir first thing in the morning and before she would go to sleep. (I would try to be consistent although sometimes she was resistant). It made her eczema disappear.
Eczema is a digestive issue and Kefir treats those issues. Western medicine along with most doctors are good at taking your money, and playing with human health in exchange for extra bucks. Kefir is the cure! Don't waste time, buy organic Kefir and save your children and yourself the trouble of spending your money on anything else!
---
Kefir
Posted by Christy (Lawrenceville, Ga) on 12/12/2012


Hello, I just wanted to share of my experience with milk kefir for my son's eczema. He has suffered with eczema since he was 3 months old. It was so severe that his pediatrician had to give him antiobiotics. I read about milk kefir (live cultures)and I purchased the grains and gave it to him everday when he was old enough to drink milk and within 1 month it completely resolved. We stopped giving him steroids and ointments and epson baths. This was truly a miracle for us. We praise God.
Replied by Lynn
(London)
08/21/2016

Replied by Namaw
(Bama)
08/21/2016

---
Kefir + Colostrum
Posted by Jennifer (United States) on 09/13/2019


Milk kefir and bovine colostrum both cure eczema. They are gut healers. My husband had eczema, and we finally found a cure. It's cheaper and better to make your own milk kefir. I found a facebook group offering free milk grains to make your own kefir, you just have to pay the shipping. Since kefir grains multiply, you can share them with others who need help. It's simple to make as well, and you can flavor it any way you like. We like to add a little sugar, frozen grated lemon, and strawberries to ours. Also, for the skin, if he broke out we would use first the dmso, then colloidal silver and aloe vera gel. You can skip the colloidal silver if you don't make your own; because otherwise it's too expensive to purchase. These seem to stop the itching.
---
Krill Oil
---
Krill Oil
---
Lavender
Posted by John W. (Baxledy, Ga.) on 08/28/2009


My wife and little girls have eczema, We tried some much stuff and the only thing that we could find that would work was lavender. My wife mixes it with water and not for sure on the ratio, but it works and does not sting, only smells good . John W.
---
Lecithin and Tryptophan
Posted by Diane (MA) on 12/06/2020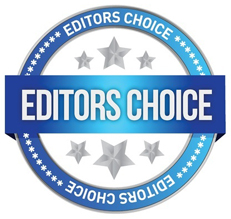 A biochemist recommended lecithin and tryptophan for my out of control eczema over 40 years ago. She actually stopped me in a grocery store and introduced herself and told me she could help. Cleared me up in no time.
I took three capsules of lecithin twice a day and two caps of tryptophan twice a day (don't remember the amt of mgs) until the bottles were gone. I have only recently started using lecithin again, two caps a day, to keep my arteries clean (I'm now 67).
I can't say enough good things about lecithin!
Replied by Simonas
(Lithuania)
12/20/2020

---
Lemon and Pineapple Juice
Posted by Catherine (Wellington, New Zealand) on 05/07/2012


I have had an unsightly patch of thick red scaly skin on the side of my nose for some years. I have tried many of the remedies cited on the EC site with only limited and temporary improvement.
When looking up my lemon recipe book I came across this eczema remedy.. "50:50 lemon juice and pineapple juice, applied hourly until cured". Well I didn't have any lemons at the time but did have the pineapple so I squeezed a little juice and applied a couple of times during the day and again at night. The improvement was dramatic. I continued with just the pineapple juice as I thought the lemon might be a bit severe on my face. I kept the juice in the fridge for up to 3 days.. It didn't seem to reduce its effectiveness by not being really fresh. I used night and morning for a week and now have only a little dry area of normal coloured skin. Perhaps a strict compliance with the remedy using lemon as well as pineapple and using only fresh juice would be a much quicker remedy. Try it out.. it certainly is worth it, and entirely safe and painless.
---
Lemon Juice, Magnesium Oil
Posted by Tommo (Scotland) on 10/16/2017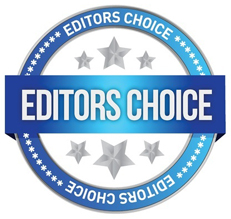 I have finally cured the big patch of eczema which covered my upper right arm, after four years of trying many of the cures recommended on this site. Products which helped included ACV, iodine and clay. This was probably due to them removing the dead skin because, in my case, all moisturisers made the eczema itchy. I think the moisturisers were feeding the dead skin and not allowing the healthy skin to breathe.
My cure is probably a combination of lemon juice, transdermal magnesuim chloride oil and possibly overnight fasting of 16 hours e.g. stop eating at 7pm and breaking my fast at 11 am with a decent breakfast.
The lemon juice was a sheer fluke. My arm was so very itchy so I grabbed 1/2 a lemon which had been sitting in the fridge for a few days. The rind was hard and so rubbing the arm with the lemon rind was sheer bliss. Hours later the redness had disappeared and the skin was still calm, not itchy. I continued to rub my arm with lemon juice only washing it off before the next application. The lemon juice exfoliated all the dead skin which may be the reason that the itch and redness disappeared but the skin was still thick (lichen simplex chronicus) but not scaly so I decided to drench it regularly with transdermal magnesium chloride oil which I massaged into the skin.
When all the rough skin disappeared except for two extra thick "spots", I removed the top layers of dead skin painlessly from these lumps with a sterilised needle. It was about this time that I changed my regime only eating during an eight hour window during the day which means that all the food in my stomach will be digested before I tuck into breakfast the following morning.
Epilogue: I broke my upper arm four weeks ago and since then it has been envelopped in a sling so my arm has not been exposed to much fresh air recently but I have continued to spray my lovely smooth skin on my arm with the magnesium chloride and to date the eczema has not returned. Hurrah!
---