Vitamin D-3
Posted by Nestman (Provo, Utah) on 12/21/2011

I have dealt with this itchy problem for years. Over time I started realizing my situation was worse during the winter months when I would spend more time inside. Then I read somewhere on the internet that most people who work indoors do not have enough vitamin D3, which is the sunshine vitamin.
I realized that I should start supplementing and started off at a low dosage of 1,000 IU per day, then 10,000 per day and then finally I jumped it up to 60,000 IU per day and I totally got rid of the problem.
I only boosted my dosage after reading lots of information online, including stuff on the Vitamin D council website, Dr. Mercola, and interesting videos on youtube.
Now that my eczema has been eliminated for good, I have lowered the dosage down to 20,000 IU per day. Oddly enough, the government's recommendation for this important vitamin is only 400 IU. That amount is just barely enough to keep Rickets away.
As always, do your own research to determine what dosage will help your severly depleted body. Also, it may be a good idea to have a blood test done so you know what your vitamin level is in the first place.
May the Lord bless you on your question for knowledge and health.
---
Vitamin E
Posted by Marisa (London, Canada) on 06/09/2008


I tried everything for my eczema on my hands and nothing seemed to work. I then tried applying vitamin e oil and my eczema has greatly improved. My skin is a lot softer and smother.
Replied by Anngra
(Glen Cove, New York)
06/11/2008

---
Wash Clothes in Baby Shampoo
Posted by Diane C (Southern California) on 05/28/2018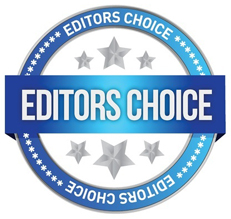 Dear Earthclinic,
I just wanted to share this information with people that suffer from Eczema and hives. My adult son age 48 for a few years now was suffering first from hives and then from terrible eczema! He even had to stop working and lived with us because he was so ill. One day our washing machine broke and so we started to wash clothing at a local laundromat. Then my son's eczema (the hives subsided) got even worse! We didn't know what to make of it? One day my husband decided to rinse some of his clothing alone and my husband could not get over all the soap residue coming from the washed clothing (loads of it). My son's clothing was full of soap residue that showed up in the rinse water and had to be rinsed several times to get the soap out!
Now we only wash my son's laundry in organic Baby shampoo (by hand) and his eczema is going away! We believe that using the laundromat washers had even more soap residue from other people's wash. My son is now almost well completely from the eczema (a little redness on one leg only) and feels so much better. My son had allergy problems since childhood but this eczema/hive problem was making his life miserable. He now feels like he is back to normal. Thanks DianeC.
Replied by Belinda
(Alexandria, MN)
12/20/2020

---
Zinc
Posted by Cat00 (Canada) on 02/05/2017


I got eczema two weeks ago on my hands and arms. Never had I had this before. I was so panicked because they where oozing, swollen and itchy and I could not do my work, cook, clean for my family. Thanks to earth clinic I got the itchiness under control with apples, acv, Quercetin supplements, and homemade moisturizers. But that did not get rid of eczema, just the itchiness. I read Lou Lou from Adelaide's post (2012) and immediately and knew that this was my problem.
3 days after eating more zinc rich foods, ie. Liver, beef, pumpkin seeds and just eating more foods. I had been trying to do more anti inflamitory diet of green smoothies and more colourful produce. I didn't expect to get healed eating meats!!! I am looking into supplementing iwth zinc although there are a variety of different forms so I have to research which one is the most absorbable. I am 80% better and no longer have to wear gloves to work. Still have dry skin with a touch of redness, but am so relieved to know what caused this. Thank you so much for your comment as this was what steered me in the healing direction.
---
Zinc
Posted by Lou-lou (Adelaide, Sa, Australia) on 04/17/2010

I have posted twice on this fantastic website before, so I will try to keep this one brief!
I have recently read that Eczema is mainly caused by deficiency of zinc in the body. Taking zinc supplements or foods rich in zinc will help in restoring the healing property of the body and treating eczema. Zinc promotes the synthesis of collagen, which is a necessary element of proper wound healing also.
Foods high in zinc are beef, lamb, pork, crab, lettuce, avocado, banana, cauliflower, cheese, egg, milk, yogurt, wheatgerm, seeds such as pumpkin, squash and watermelon, and oysters top the list. So if you are an oyster lover like me, dig in! :)
---