Vinegar
Posted by BackToNature (Brownville Me) on 08/01/2022

★★★★★
Vinegar definitely has miraculous properties and could easily put aspirin/tylenol out of business.
Using a mix of 2/3 +/- plus 1/3 water in a spray bottle to relieve an itchy rash (and also a fever) decided to spray sore ankles/ feet. In minutes, my ankles snapped (normal for me except when swollen), relieving the pressure. Applied to my hands, my knuckles enjoyed the same fast relief.
Spritzing water alone never provided this kind of relief, so I'm holding vinegar accountable.
---
Vitamin C
Posted by Sam (Spain) on 09/27/2019

★★★★★
Arthritis is caused by poor circulation due to vitamin C deficiency, also caused by infection and calcium accumulation by hard water or by eating many dairy products.
Replied by Denise
(True)
04/15/2020

Jeff
(Florida)
02/08/2023

---
Vitamin C
Posted by Alfredo (Alpine, Tx.) on 12/07/2018

★★★★★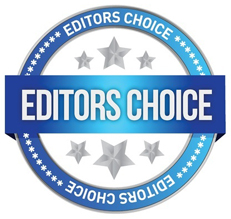 I had moderate pain in my joints and muscles for 4 months.For the last 3 days, I took 2 vitamin c capsules, 1,000mg each, morning and evening. Now 95% of my pain is gone. There is definitely a connection between Inflammation and vitamin c. I am a person who does not eat many fruits or vegetables, especially raw, to get my vitamin C..
Replied by Michael
(New Zealand)
12/09/2018

---
Vitamin O
Posted by Sgleyva (Texas, US) on 11/27/2014

★★★★★
Have been trying Vitamin O for severe arthritis that I've had 55 years, have started vitamin O and am starting to feel so much better after using it only 2 weeks.
I had wounds that had not healed in over a year and using vitamin o the wounds were GONE in one week, also was suffering from severe ulcer pain was GONE within 3 days and it has helped a lot with my arthritis pains really TRY IT.
Replied by KS
(IL)
04/25/2022

---
White Vinegar
Posted by Rose (MD) on 04/19/2022

★★★★★
For arthritic fingers and joints
I got a mini plastic spray bottle and began spraying, and massaging with plain white vinegar 2 days ago. Within 2 days I began to be able to start cracking them and 2 that were sitting up seemed a bit better. However what was most remarkable, was 1 of them when I tried to bend sounded like crackling calcification. I kept doing it because I couldn't believe it. I continued hearing it. It's swollen however it's trying to sit back down. It's the middle finger and baby finger.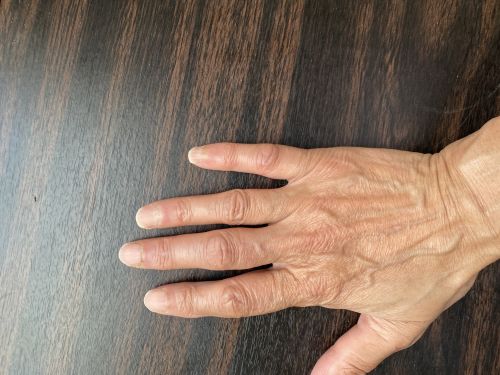 Replied by Rose
(Md)
05/07/2022
★★★★★
Replied by Shauna
(CA)
05/25/2022

---
Wild Oregano Oil
Posted by Daisy (Jacksonville, Florida, U.s.a) on 09/24/2012 8 posts

★★★★★
Last night I was searching this site for something that might help some really annoying bone and muscle pain I have been having in my right arm. Some of it is arthritic (the wrist) but most of it is tendonitis from overuse and poor typing posture. It seems like once you get tendonitis in a certain place it's forever after ready to spring into recurrence. And for whatever reason, last night both were really, really hurting -- to the point I doubted whether I'd even be able to sleep with my forearm and wrist both aching like that. It hurt even to touch those points.
So I looked here on EC and happened to see this post, and since I already have some oil of wild oregano I decided to try it. I started with the wrist because that's where the arthritis is, rubbing a few drops of olive-oil-diluted wild oregano oil into the skin. Then I wondered if it would help the tendonitis areas too, because of what one of the posts said about its opiate-like qualities, so I rubbed some in there too. I thought I'd smell like a pizza, and I sort of did, but it wasn't that bad.
And within 10-15 minutes, BOTH pains were greatly reduced -- within a half hour almost completely gone. I can't say it was a complete 100% relief, but it was definitely 80% - 90%, and I'll take that any day. What I could barely touch a half-hour earlier I could then press hard on without pain, both the wrist and the worst tendonitis points, and the steady sharp aching was almost completely gone, enough so that I could easily ignore it and go to sleep.
To counter the smell a bit, I rubbed some lavender extract into the same areas (it also has anti-inflammatory properties) and slept like a baby, but the oil of wild oregano had been on my arm for an hour before I added the lavender so I know it works on its own. I'll do the same again tonight, it worked so well!
I would add that if you've never used oil of oregano on your skin before, check your bottle carefully and see whether it's full strength or already diluted. Mine is already diluted; not all are, and if yours isn't you're going to be stinging if you put it on full strength!
Thank you EC, and to the people who posted this lovely remedy as well! (Maybe you could post this in the tendonitis area too; I don't think oil of oregano is mentioned over there. Thanks! )
Replied by Marilyn H.
(Lakewood, Ca)
05/01/2018

---
Wild Oregano Oil
Posted by Pat (Tupelo, Mississippi) on 06/04/2008

★★★★★
I have an arthritic knee with chondromalcia patella. It was really bothering me one night at bedtime so i rubbed coconut oil on first around my knee then a few drops of oregano oil. Within five minutes my knee pain was gone. This is wonderful stuff.
---
Yogurt and Flax Oil
Posted by Raphael (Swampscott, Ma, Usa) on 08/13/2013

★★★★★
Arthritis Pain: I have taken so far 4 times (1 a day) on the mixture of (a) Greek Yogurt (b) 1 tsp organic flaxseed oil. I bought the 4 in a pack greek yogurt and it heals my knee and left shoulder pain about 90%. I will go through one more cycle to see if it can go 100% healing.
My left shoulder used to give me problem when getting dress and my right knee dull pain keeps bothering me. Now I can open my left shoulder and not feel the pain I expect it will happen, and the right knee is pain-free and still a little tight when kneel down.
---
Zeolite
Posted by Juliana (Alberta,canada) on 02/19/2014

★★★★★
Every person's body is unique.What works for one, doesn't for another.
In my studies I found out that acidic body causes arthritis and the cancer in the body.
I have been having issues with severe acidity and pains in the my stomach and pain in my shoulders and hands from osteoarthritis.
My friend sent me the info on Zeolite. I bought it and using it now for about 4 weeks. It is meant to detox the body from heavy metals, lead and other poisons..I had one night fever and aches in my body. I went to the Zeolite website and found out it is due to toxins in my body. What I noticed right away, that inflammation in my hands and shoulder is gone along with the pain.
Also zeolite helps with acidity in my stomach for a few hours a day. I would recommend this volcanic ash to many who suffers from a similar health problems as I did..with arthritis it is best to get rid of the acidity from the body first.
---