Multiple Remedies
Posted by Olddude (Chattanooga, Tn, Usa) on 04/22/2012 21 posts


Apple cider vinegar helps me some since I'm still active in working with a friend building a boat. I run the sanders and my arms and shoulders get tired and stiff. I'm 66, male, and still going. I also use extra virgin olive oil and it really helps more then the Apple Cider Vinegar in my opinion. One teaspoon in evening. I also take blackstrap molasses to in the evening. For those days when I've really overdone it, I take a 800 mg Ibuprofen prescription and that stops all aches and pains. I don't take the aspirin much, just when I've done myself in thinking I'm 21 again, lol. good luck.
---
Multiple Remedies
Posted by Regina (Marietta, Ga) on 02/07/2012


First I'd like to thank everyone for their input. This site is a life saver.
So, I came down with terrible pain in my wrist, fingers, right hip, knee, foot and lower back. It became so unbearable at times that I could not walk or get out of the chair, and I thought that this is no life. If I had to live like this forever I'd rather be dead. However, I prayed and found the answers. Since I don't have insurance anymore - which is a blessing not a curse - I had to self diagnose and realized that I have Osteo Arthritis.
I spent many hours in researching on the internet and found that there are several things I could do to not only stop the pain but also to reverse bone cartilage decay. And this is for all forms of Arthritis. To stop the pain: 3, 4, or 5 thin slices of Organic Ginger, 8-10 oz. of hot good water, 2 teaspoons of each Organic Apple Cider Vinegar and Honey. Place the Ginger in a cup and pour the boiling water over it. Put a lid (Not plastic) or a small plate over it to cover. Let it soak for 10-15 minutes. Then add the ACV and Honey and drink this 3 times a day. It controls the pain to the point where I forget it is there. But for the long run do also exercise and eat undenatured Type II chicken cartilage and Gelatine. (I'll get to this later). Another important thing is to get all your trace minerals back into your body.
Exercise as often as you can. Every 2 minutes count. It does not have to be exhausting and you don't have to buy anything. Get something that has weight (a can of vetable, a plastic bag with sugar, or buy exercise weights). Start low, and do about 20 gentle reps. The pull on the bones strengthens them and you can feel a difference in a short period of time. Start with maybe 3-5 minutes several times a day, and build up. My favorte exercise is this: stand on your toes for a few seconds (maybe 5-10) and go back down. Do 20 repetitions, many times a day, and/or walk on your tippy toes for several steps keeping your neck up like a giraffe. There is no wrong way of doing it. Do this is as often as you can. I even do the toe up and down when standing in line for the cashier. These exercises are very powerful - don't under estimate them. Another good one is to stand with your feet a little bit apart, then bend your knees and go down a little bit but keep your back straight, like you have a broomstick along your spine. Never force anything that does not feel good to you.
Type II Undenatured Chicken Cartilage. This is so powerful that the Harvard University patented it. Undenatured means raw and it is the cartilage from the chicken's sternum. I personally would not eat that from a non-organic chicken because of the risk of contamination. There are many supplements on the market but many of them have been heat and/or chemically treated which destroys the effect. You need to do your own research on that. Tip: Dr. Joel D. Wallach is a Vet who has treated Arthiritis successfully in animals and people. I have red only an exerpt that was published online but I will get one of his books. He has used Chicken Cartilage and Gelatine, but I recommend to get only Organic Gelatine since the regular one is treated with heat and chemicals.
And last but not least: Minerals. If you have been eating non organic (conventionell) fruits and vegetables, or even worse - packeged stuff, you are definitely deficient in essential trace minerals. Your body cannot do without them or you get all kinds of diseases. The cheapest and quickest way to remedy this is to get Organic Blackstrap Molasses. Take about 1-2 teaspoons a day. Indefinitely if you want. In addition to this I have also taken Boron supplement. I take 2-3 capsules a day, each capsule containing 3mg. The late Dr. Rex E. Newnham has cured his own arthiritis with it.
So this is my contribution to this website. Everything I have stated here has helped me to control my arthritis to the point where I sometimes forget it is there. I have just started this regimen about a week ago and it has helped very quickly, almost instantly, especially the ACV/Honey/Ginger Tea. However, I am not a doctor or healthcare professional. Do your own research and before starting anything new consult your doctor first.
Good luck and all the best to all of you.
Replied by Mary
(Belfast N Ireland)
01/13/2016

Replied by Beryl
(Uk)
04/25/2016

---
Multiple Remedies
Posted by Katie (Philadelphia, PA) on 01/27/2009

Hi all, I absolutely love this site. I've used many of the cures (tea tree oil to avoid headlice in 5yr old daughter, turmeric and ginger tea for MRSA) and have come away with perfect results. However, I've been diagnosed with arthritis in my hip and it has been suggested to me the only way to relieve my pain is to have my hip replaced. I'm 30 yrs young, I do not want to resort to surgery just yet so naturally I've come to earthclinic for advice. I've been drinking 2tbs of raw, unfiltered ACV with 1tsp of organic honey or Agave Nectar in 8oz hot water every night for the last 3 weeks and it has done nothing for my pain. I decided to add 1 spoonful of blackstrap molasses every morning to my regime (just started this yesterday) and also added 1/2 tsp of turmeric to my ACV tonic. I was hoping for some relief this morning, but I'm still in pain and limping around. I'm going to continue with all of the above, but wanted to see if anyone had any other advice or perhaps just some words of assurance that this could eventually reduce my pain. Sincerely, Katie
Replied by Robin
(Rocky Ridge, Oh)
01/28/2009

---
Multiple Remedies
Posted by James (Montreal, Canada) on 06/11/2008


i was a arthritus cripple at age 15yrs and got no help from doctors so i suffered for over 20 yrs before educating myself concerning natural products and now at 61, i am enjoying the best health of my life and most of the products discussed here i use regularly, apple pectin, wild origano oil, apple cider vinigar, coral calcium..yes i take them all and they all work!!chlorella also is a fantastic product and ditto for acai, gogi, they all work fantastically!
---
Niacin, Vitamin C, and Avoid Glyphosate
Posted by Paracelsus (Orlando, Fl) on 07/08/2020 47 posts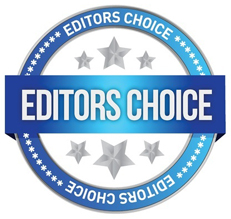 Although I've been very health conscious all of my life, including a diet which is mostly organic and vegetarian, I started to develop pain in the joints of my fingers, my knees and my neck. This was very frustrating to me, since I took a lot of pride in my health and my lifestyle. This wasn't supposed to happen to me.
Of course, most people told me that it was simply age that was causing this pain. I refused to accept that, since my Dad was still snow skiing at age 79. And my Dad was not really health conscious. The only difference between the two of us was that he lived in Switzerland, while I left Switzerland and had been living in the US for about 30 years.
So my intuition told me that it had something to do with the US food supply and/or water supply. By the way, the pain in my neck was really bad to the point I could barely move my head. I went to see a chiropractor, thinking I injured my neck exercising. Luckily, after a couple of sessions the chiropractor told me that it was probably arthritis. (of course, he too wrote it off to getting older).
I had previously read a couple of books and old studies on niacin and niacinamide (the form of niacin or Vitamin B3 that does not cause a flush when taken in large doses). So I knew that doctors in the past have cured all forms of arthritis with niacin. So I started taking 1500 mg Niacinamide with 1000 mg of vitamin C 2x daily. I started feeling better almost immediately but the pain didn't completely stop until about 2 weeks later.
I now take 1500 mg of Niacinamide and and 1000 mg of time released or liposomal vitamin C daily. I'm totally pain free.
Getting back to the difference in the food and water supplies between Switzerland, or Europe in general, and the USA. In Europe, GMO foods are illegal. But even more important, Europeans do not use glyphosate ("round up") as an herbicide.
Why is this important? Per Stephanie Seneff, researcher at MIT, glyphosate is responsible for a wide range of diseases in Americans. Glyphosate, which btw was derived from the Vietnam era "agent orange", is not only an herbicide but also an antibiotic, which means it wrecks havoc in your gut. Furthermore, glyphosate has a very similar molecular structure to the amino acid glycene. So in the production of proteins, glyphosate may inadvertently be substituted for glycene, producing defective proteins, which in turn cause all kinds of havoc to the body.
The bottom line is that glyphosate is responsible for widespread inflammation, including inflammation of the joints. So avoiding glyphosate is very important if you want to reduce or eliminate the cause of many forms of arthritis.
As a side note, not only do American farmers dump millions of tons of glyphosate on so called round-up ready GMO crops, but they use it for a totally unrelated purpose. They use it as a desiccant on wheat and other crops, right before harvest. (A desiccant dries the wheat, making it easier to harvest). So you get a really heavy dose of glyphosate when you eat bread or other wheat products. And this is also the reason, imo, that so many Americans claim to be gluten intolerant. It's not really the gluten but the glyphosate. That also explains why many Americans who visit Europe are able to eat the bread over there without any problems.
So in summary, if you want to get rid of arthritis, avoid glyphosate like the plague (only eat organic whenever possible), and supplement with Niacinamide and vitamin C. If your body is already saturated with glyphosate, bentonite clay and charcoal are great in eliminating toxins, including glyphosate.
---
Niacinamide
Posted by Paracelsus (Orlando, FL) on 06/11/2021 47 posts


I have used Niacinamide (or Niacin) effectively for arthritis pain. When doing so, I usually take 1500mg either 1x or 2x per day for about a week. Then I cut back.
I doubt the 35mg Grace1 mentioned in her 2017 post (posted below) does anything at all. That is far too little. In order for a vitamin (niacin is vitamin b3) to act as a drug, the dosage has to be far greater than what we normally take. I highly recommend all forms of niacin, especially niacinamide, since that does not cause a flush.
Grace1 (Pdx) on 05/05/2017:
"Some doctors in Montreal found Niacinamide to be a potent fungal and aspergilla's killer. It basically kills Candida infections/pathogenic fungi. This of course is something genuis Ted already knew. Niacinamide is especially effective against candida. The human equivalent dose was 35 mg and it was only administered only once. A second dose of Niacinamide was given 8 hours later. However, even a single dose was effective. While this dose is on the high end for niacinamide, for most people it would still fall under 3g, which is what mainstream medicine officially considers the upper safety limit for niacinamide. Niacinamide can cure Candida infection with a single dose. I think taking caprylic acid a before to first dissolve biofilm and then take Niacinamide and I also took two a dissolved aspirin in a glass of water and took it with the niacinamide this was a strongly effective way to go after it. Of course the obvious stuff which is be on the anti-fungal diet, helps and expect a die off so do gentle detoxification to assist the body in the process of clearing and healing." https://www.earthclinic.com/cures/candida13.html#niacinamide_185779
---
Nodules
Posted by Barbara (Manama, Bahrain) on 09/10/2012

Has anyone got a remedy to cure/prevent Arthritis Nodules? I cured myself of the disease with ACV but still have the Rheumatoid factor, I have no pain or stiffness but I still get the nodules and have to have them surgically removed from my feet and elbows every couple of years. This is not really a problem but now I have one growing on my index finger and it's getting expensive to have them removed.
Replied by Gavin
(Manganui, Northland, New Zealand)
09/10/2012

---
Oil Pulling
Posted by Maya (Singapore, Singapore) on 08/16/2007


Hi. I only discovered about oil pulling while browsing the web on information on how to cure me of my skin disorder (keratosis pillaris). I read a posting done by this lady who SWEARS by oil pulling and its remarkable effects! I tried it just yesterday and was shocked at how fast results can be observed! I'm suffering from a knee injury due to my active lifestyle and since i'm not exactly young, i don't recover too easily. I've been having a bad knee for weeks now. But when i did my first oil pulling yesterday, i got IMMEDIATE results! My knee felt so light and i was able to do squats with no problems! I'm really a sceptic so i was finding ways to credit the improved knee flexibility to other 'health practices' of mine. But when my mom tried it later that night (she sufferes from acute arthritis), she too said that her joints felt remarkably better! i did it again this morning and later today, my heart was racing. Also, i feel a bit of discomfort in my private region. I don't know if it could be because i had an infection before and it was probably in the process of healing... i'll continue the OP and see what happens! I'm a convert!
---
Oregano Oil
Posted by Janis (Boston, Mass) on 01/28/2015


I believe I have the onset of arthritis in my hands, however that is not how I stumbled on to this remedy. One evening I woke up with a terrible throbbing pain in one hip. It would not stop with Ibuprophen, ACV or Tiger Balm. I've been using essential oils a lot in the past year and I also have strong faith so I said a prayer and sifted through my essential oils. I landed on oregano oil, I know it has strong medicinal value because it is a staple in thieves oil that I make. So I put 6 drops with a carrier oil (almond) and rubbed it directly into the area. Later I researched it and sure enough there were many articles on the effectiveness of oregano oil with fibromyalgia, arthritis, bursitis, joint pain. The pain went away rather quickly, 20 minutes. I put another dose before I went to bed and woke up with no pain. Funny thing the hand that I used to put on the ointment had no joint pain. The night before I had excess oil that I rubbed mostly into one hand. The other hand I did have pain in my joints. So this is definitely a keeper in my home remedy journal.
---
Organic Sulfur
Posted by Arete (Rancho Dominguez, Ca) on 11/08/2016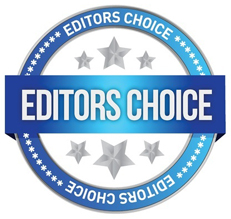 I am 74 yrs old and am a massage therapist. I put my hands through a lot of work. In the morning I used to wake up with stiff hands and pain during the day. I started taking organic sulfur and in two days the pain disappeared. There are different sources of sulfur, but make sure it is organic. I take the powder- it doesn't taste good, so camouflage it. Caps would be better.
Replied by Robert Henry
(Ten Mile, Tn)
11/09/2016

Replied by Arete
(Rancho Dominguez Ca)
11/15/2016

Replied by Arete
(Rancho Dominguez Ca)
11/15/2016

Replied by Robert Henry
(Ten Mile , Tn)
11/15/2016

Replied by Robert Henry
(Ten Mile , Tn)
11/15/2016

Replied by Bob S.
(Onalaska, Wi)
11/19/2016

Replied by Arete
(Rancho Dominguez, Ca)
11/19/2016

Replied by Robert Henry
(Ten Mile, Tn)
11/19/2016

Replied by Robert Henry
(Ten Mile, Tn)
11/20/2016

Replied by Mom
(Miss)
01/10/2017

Replied by Robert Henry
(Ten Mile , Tn)
01/11/2017

Replied by Mom
(Mom)
01/12/2017

---
Pantothenic Acid (Vitamin B5)
Posted by Brenda (San Antonio, Texas) on 06/24/2010


i have found that to get rid of pain in many kinds of arthritis, pantothenic acid or B-5 is the bomb! you must dose it 2 500mg caps with every meal will get me out of pain in 3 or 4 days .i know they have done studies using as much as 10 grams a day without harm. the B-5 is somewhat stool softening. but it will leave the body every day. i don't have to take it every day, just when i hurt. i have been taking it for so many years, that if i catch the pain the first day and don't wait i can take 3 tabs in the morn and 3 at night and i am over it in 1 day. i have used this on many people over the last 10 years and it works even on gout. brenda
---
Parsley
Posted by Velda P (Calif.) on 04/18/2016


One tablespoon of dried parsley in a cup of water and drink it daily no missing the daily drinking. Two months later my pain was completely gone.. One year later the swelling was gone . Three years latter still no pain or swelling. I have been taking parsley for five years and will do so for the rest of my life.
Replied by Lika
(Canada)
04/19/2016

---
Peanut Oil
Posted by Rob (Kentucky) on 03/15/2021


Peanut Oil for Arthritis and RA
My Grandmother, who lived to 92 years old, swore that the reason she didn't have arthritic problems was due to peanut oil massage. Most of these old time methods of healing are much better than our modern day medications and have no dangerous side effects. The pharmaceutical companies will never admit this however as there is no profit to be made.
Peanut Oil in the Cayce Readings. The primary use of peanut oil in the Cayce readings was as a massage oil ingredient. It was described as a "food for the nerves AND muscular forces" and a specific preventive measure against arthritis.
- Use peanut with olive oil (I add castor oil also) as a massage oil and rub into the affected area daily, the excess oil can be wiped off with a tissue before dressing. Edgar Cayce readings included oil of peanut blended with olive and pine oil for treatment of arthritis.
Source: https://cayce.com/health-information/edgar-cayce-peanut-oil-and-arthritis/
George Washington Carver (GWC) Rubbing Oil was created between the years of 1900 and 1910 by Dr. George Washington Carver, the famous agricultural scientist who invented over 300 products from peanuts. Yes, the same man that invented peanut butter. GWC Peanut Rubbing Oil is known for maximum penetration to relieve stiffness in joints, joint-friction from bones rubbing together, tight and sore muscles, and restricted range of movement. The main ingredient is peanut oil.
Ringmaster Pain Relief Rubbing Oil invented around 1950 Pain Relief formula contains 60% peanut oil.
---
Pectin
Posted by Bmw, Atlanta, Ga (Atlanta, Us) on 10/02/2011


For the past 6 months I've had throbbing knee pain, especially when I lay down to sleep at night. I had heard about C_____, or fruit pectin (used to make jellies and jams) can be purchased in any supermarket, stopped one individual from having a knee operation. I've been taking one tablespoon mixed with any fruit drink (you can mix it with anything really) at night and it seems to be working!! Certainly worth a try, especially since I know I don't have much fruit in my diet. Will keep you posted.
---
Pineapple
Posted by Jim (Fort Worth Texas) on 01/07/2006


Try bromelain for joint pain it helps. Has anyone ever tried noni juice it helps also.
Bromelain, derived from the pineapple plant, is one of a group of proteolytic enzymes (enzymes capable of digesting protein).
---