Anxiety  
Posted by Kelly (Seattle) on 06/07/2016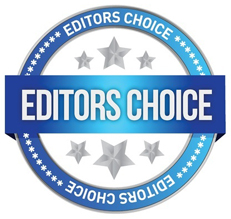 In response to Cat from Nevada's post in the arthritis section regarding anxiety and heart palpitations from MSM
I began after using the MSM gel for my arthritic knees and thumb. I experienced almost immediately within 2 days better movement and no pain in my knee, hip and thumb. On the 4th day I even walked a mile with my grandchildren which I was unable to do since April of 2014. My allergies were gone, and so was brain fog, I felt fantastic and could move around and be normal but? I began experiencing heart palpitations on day 5 and felt quite uneasy. They continued until I became frightened. I wrestled with feeling fabulous or heart problems as I do not like feeling disabled at 56, but have discontinued the product. This morning my walking is worsened, the pain is coming and my allergies are terrible. So extremely sad. I was taking 1/8 teaspoon once a day and had increased to 1/4 2 times a day. Any ideas?
According to the 'inventor' of MSM, Dr. Stanley Jacobs, MSM is a "cholinesterase inhibitor. Cholinsterase is an enzyme that stops excessive passage of nerve impulses from one nerve cell to another."
So if this cholinesterase enzyme is INHIBITED by MSM, then one may develop worsening anxiety, muscle twitching, cramping, and yes, heart palpitations, etc., -- all the symptoms of excess choline or acetylcholine.

I found this out the hard way, experiencing worsening leg cramps, muscle twitching and anxiety.
It may help some who have very low levels of choline, but should be avoided by others.
Replied by Trisha
Columbus, Indiana
07/22/2016

Replied by Charity
Faithville, Usa
07/25/2016

---
Posted by Om (Hope, Bc, Canada) on 06/03/2013

Re MSM side effects. I purchased MSM in crystal form. When I put 1/8th teasp. to my mouth I had instant pictures in front of my eyes of people in panic and an allover anxiety message. Now I am not suffering of anxieties nor do I do drugs. But since then I have sprinkled it over my pets' food but have not the courage to try it again. I don't think I swallowed it.
I wonder if this supplement works on the lower chakras as I have had experience with herbs and even homeopathics causing effects that, lets say, were not "wholesome" and in effect were psychedelic experiences. I believe these supplements work differently on the individual, as in old and established medicine systems it is imperative to know ones Doshas, otherwise healing can be mere guess work.
I don't like unwelcome mental experiences so I stay away from a product if this happens. Om
---
Posted by Kathy (Covington, Virginia) on 11/26/2010


I have read all the feedback on msm. Now I am confused. I am having pain in my knees and legs. Have for sometime. I mix 2 capsules of msm in lotion and apply as much as needed. This seems to help, but not for long. I would like to start taking msm by mouth, but now if it causes anxiety i can't do that. I already have chronic anxiety and am taking zoloft, have been for ten years. The msm i use is pure. What can i do?
Replied by Tom
Regina, Sk
11/26/2010

---
Posted by Denise (Brooklyn, New York) on 08/10/2008


I just started taking 1000mg of msm with 1000 mg of vitamin c and GSE to treat my melasma but today my third day I am feeling kind of strange, anxious, restless and nauseos I dont know much about this supplement and am a little concerned. As much as i want to get rid of the melasma my health is first does anyone know if this passes I already suffer from insomnia and this is making it worse. Would the vitamin c and GSE work on its own?
---
Posted by Sherry (Jacksonville, North Carolina) on 11/27/2007


Warning

re: Side Effects of MSM -- I am so greatful to God for this forum. I can totally relate to DL from CA, that posting is almost a total duplicate of what I just recently experienced. I had been having constant pain in my legs and feet for over a year and had, had my fill. I did some research and came across the MSM. I was also diagnosed with asteopenia about the same time, so I decided to try it. Two night ago I had my son take me to the ER, I was having a lot of what's been discribed here concerning the heart beating weird, anxiety(I quess) because I don't know how else to expain how I was feeling, shaollow breathing, heaviness of chest etc. All this had been going on for sometime and I normally could meditate on scriptures and it would go away, this night was different. My jaunt to the ER, showed irregular heatbeat, palputaions to be exact. However, all of my blood work came back normal, showing no previous heart attacks or heart desease. I have been refered for a stress test. I am going to discontinue my use of MSM and see what happens. I will keep you posted as to what happens after I am no longer taking this product. Oh yeah, one of the other effects is headaches. I also started getting headaches that wouldn't go away. I sorta fluffed that off figuring it was a sinus thing, however these aren't sinus area specific. So, I'm thinking this is all related. Time will tell. I am very happy for those folks that this works for. Of course, every bodies matabolism is differnt, so what works for others may not work for someone else. I am very happy for those folks that this works for. Of course, every bodies matabolism is differnt, so what works for others may not work for someone else. Anyone else that may have related info. that would be helpful to my situation please feel free to e-mail me. God Bless
---
Anxiety, Insomnia  
Posted by Cheryl (Philadelphia ) on 05/06/2017 2 posts


I have had insomnia for a long time. I currently had it under control when put on nature throid for Hashimoto's. I also take sleep mess which weren't really working before. Then I started MSm and started with 1 gram and increased by a gm/ day for 10 days. Fine until the 10th day when I started to become anxious and couldn't sleep and had a massive headache for 3 days. I cut back to 1gm and the headaches and anxiety went away but I still have the insomnia. Don't sleep at all for 2 nights and 3rd night sleep 3-4 hours. Thinking of stopping the MSm for a few days to see if it helps the sleep. I was using the MSm because I have chronic neck pain and some back pain and most recently injured my rotator cuff and want to avoid surgery.
---
Boils  
Posted by Alex (London, England) on 07/05/2009


Better But With Side Effects

I have just started taking MSM for IC cystitis. I feel an improvement already but have come out in big spots over my head and neck like boils. Has anyone else experienced this? Is this part of the detox? Love to you all Alex
---
Cough  
Posted by Rsw (Oh) on 01/23/2017


BETTER BUT WITH SIDE EFFECTS
I have been reading about the many health improvements that can come from taking MSM, so I ordered some 100% OptiMSM Silicon Dioxide. I had read it could help with muscle pain, stress, seasonal allergies, sleep, etc, and I did notice that a couple of hours after taking 1/4 tsp., I could breathe through both sides of my nose, not usual for me. However, at the same time I began coughing, which I thought was a fluke.
The next day, I took another 1/4tsp. and the same thing happened. Clear nose, increased coughing, until I woke up this morning with a lost voice, much coughing and tightness in the chest. Has anyone else had a similar response?
I have no temperature, so I am not sick. I was pretty much unable to understand the article that Art posted, (my lack of knowledge, nothing against the article, Art) so if that was a warning, please post in simple terms so I will understand.
Could this be an allergy to MSM? Maybe just a fluke?
I also want to let people know that I stopped taking my LDN for all of December in order to try Daisy's recommendation for non-alcoholic Essiac tea tonic, (which I feel helped to detox my system, but did not alleviate the Lichen Planus as it did for her), and I have been very achey, and feeling less well than normal. I will not be doing that again!
I didn't realize how much better I felt all the years I have used it, and I can't remember even having a cold in over six years that I have been taking it. I am thinking about trying the GAPS diet soon to see if I can rid my body of these autoimmune problems.
EC: Hi RSW,

Have you looked at the feedback on the MSM Side Effects page here? https://www.earthclinic.com/supplements/msm4.html#se

Chest tightness is one of the reported side effects.
Replied by Rsw
Oh
01/23/2017

---
Dehydration  
Posted by Joanna (New York, New York) on 10/25/2007


Warning

I started taking 2 grams of MSM per day for about 9 days (NOW Foods brand in capsule form). As soon as I swallowed a capsule, I became excessively thirsty. I'd even wake up in the middle of the night to drink 2 full glasses of water. I perspired much more (perhaps from all the water I drank), which didn't bother me because I liked sweating more in the sauna. I got pains in my body, especially in my arms and hands - I felt like I was getting arthritis/tendonitis, which was weird because I thought MSM was supposed to help if you have that. My bowel movements increased from 1 per day to 4. At night I'd notice my heart was beating fast. I can usually walk for miles but I got really scared when I found I had trouble walking fast and breathing well on a fairly short walk. I was searching the web for allergic reactions to MSM but couldn't find any. The only other supplement I was taking at that time was 50mg of Ubiquinol (CoQ10). So I stopped taking both. The thirst and breathing/heart problems went away fairly fast, but the pains in my arms lasted a few weeks. Since the time I stopped taking it (probably 1.5 months now), I've been getting sharp pains in my upper abdomen (left and right sides), which have been slowly getting better.
Depression  
Posted by George (Melbourne, Australia) on 08/28/2010


Side effects: Insomnia and severe depression after taking msm for 3 weeks.
---
Posted by TammyQ (Chicago, IL) on 11/18/2008


MSM caused severe mood swings in me, then severe depression, so if you have mood disorders, I don't recommend to take it.
---
Difficulty Breathing  
Posted by Paula (Tulsa, OK) on 11/27/2007


Warning

re: MSM suppliment, 1000 mg -- I had some bad symptoms similar to Joanna's taking only 1 capsule a day for several days. I'm not allergic to any substances to my knowledge but awoke with difficulty breathing, very sharp pains in my sides, an ache in my back,and my eyes dried out. I'm not real fond of this MSM supplement. Also, my mood was downcast.Watch yourself with this one..
---
Digestive Problems  
Posted by Darlene B. (Us) on 08/01/2017


I have ibs and for some reason after supplementing with msm for about a week, I start to suffer a lot of bloating, gas and eventually diarreah. It seems to need to build up in my system for about a week before the symptoms begin. I stop for several weeks and then try again and again the same thing happens.
Replied by Timh
Ky
08/03/2017

---
Posted by Joannaelizabeth123 (Los Angeles, Ca) on 05/16/2017


Per your article on MSM, asking to hear from people using it.. here I am! I thought to take it for flexibility. I'm in my 40's and I do circus classes for fitness, and I'm strong but more stiff than in my youth. Well, yesterday I took Jarrow Formulas powder (1/2 tsp) with a meal and felt fine. Today I took the same, but about an hour after my meal... and my gut aches! I feel like I've got acid happening... Now I see many websites say "intestinal discomfort" is a common side effect, but NONE of them suggest what I can do while experiencing it. I hope to never, ever have this sensation again (if I try it I'll do it with meals and take even less) but if it happens again, and for all the other sufferers, what the heck can we do???
Thanks!
---
Posted by Shelleyjr (Albuquerque, NM) on 04/01/2014

I started MSM 5 days ago for Osteoarthritis pain and have had terrible headaches and bloating/gas. I got molybdenum yesterday and while it cured the headache, I still have tummy issues. (Arthritis is already better! )
I am taking 4 Doctor's Best MSM 1000 mg/1 gm capsules split between am and late afternoon. I took 450 mcg of molybdenum this morning with 2 gms of MSM and did the same this afternoon. Again no headache but my stomach feels bloated/gassy.
Health History;
I had hair analysis done a while back and each time it showed very high amounts of calcium and copper. (I had a copper toxicity using a skin care product on my clients. I absorbed a lot of copper through the palm of my hands doing facials.) Since then I have been doing a lot of detox's over the years.
Supplements;
I take Iodoral iodine, K2 and D3, CoQ10, boron/borax, tart cherry capsules for the OA and gout, and topical magnesium.
Today I have taken 900 mcg of molybdenum and feel it is working somewhat but not to the extent that Dr. Ben Lynch says on his podcast. Which he states molybdenum will eliminate bloating/gas associated with MSM. Also, in Dr. Lynch's podcast he list all the symptoms of a molybdenum deficiency which I answered "yes" to all. Since I am not worried about depleting my copper levels should I take more? And has anyone taken molybdenum in high doses over 950 mcg?
Thank you for any insight on high dose molybdenum.
Replied by Timh
Ky, Usa
04/02/2014

---