Magnesium  
Posted by Kt (Usa) on 09/06/2015


Any information I have shared on nutrition has been taken from a Nutrition Almanac, copyright 2007. I have recently read updated information that I feel is important to inform EC members with regard to magnesium. In the NA and on the bottles of Magnesium Oxide, the instructions are that it is to be taken with meals because it needs to bind with protein before it will be absorbed.
A 2014 report by a practitioner of natural therapies suggests that it not be taken with meals, but an hour before or after.
Even though I eliminated my joint pain (i.e., neck, spine, elbow, knees, and one toe) for decades after I had been taking it right after a protein meal, I recently (in the last few days) started to feel some arthritis type of pain in my right hand. I thought maybe I better read the article. I don't remember when I got it...I had intended to read it...I just kept moving it aside, to do later when I had the time. Now is the time.
The article recommends mixing the powder in 1/2 glass of water, which I used to do, but because it hardened and seemed to "coat" the glass, I wondered if it could be doing that in my veins. I started mixing it in about 4-6 oz. of OJ, slightly warmed (30-45 sec. in microwave) and it seemed to dissolve better.
If anyone is interested in the article, here is the link: http://www.vdk.com.au/ select "Colon Cleanse" then "Read More". Scroll down past "Magnesium Oxide", then PASS "Learn more about Magnesium Oxide" and select Magnesium Oxide Information". It should take you right to the article.
I just tried my first dose with water again (I ate about four hours ago so I don't know if it will do any good), I just don't like the way it mixes with water. I will let you know if my hand improves...or even if it doesn't.
I'll have to confess that I had also stopped taking the mag powder everyday and alternated using the tabs instead because it was easier and I'm running low on my powder.
The mag powder is 400 mg. per 1/4 tsp. and the tabs are 250 mg. per tab. Gee, that's pretty obvious. Why didn't I think to look at that before? Maybe this will help someone in pain.
I've learned so much over the last two decades. I had switched to the powder because I had reactions to the binders and fillers in tabs (hidden MSG) Maybe that's why, although "NatureMade" was supposed to be tolerated well by people sensitive to MSG.
It's taken me over a couple hours to type this and I'll have to say the pain in my hand is not as bad as it was earlier. Thank you for allowing me to "process information" as I dealt with the pain.
New things are being discovered all the time...KT
Replied by Kt
Usa
09/07/2015

Replied by Kt
Usa
09/07/2015

---
Posted by Moira (Cork, Ireland) on 12/06/2009


I suffer from arthritis (especially in the hands) and for years I have been taking Glucosomine daily to try and ease the pain but, with little relief. A friend recommended I try Magnesium instead. Whilst on holiday I bought own brand Magnesium Oxide capsules from a branch of (beginning with R). I have been taking one 500mg capsule of Magnesium oxide each morning after breakfast for about 5 months without any side effects. After 1 month the pain and swelling decreased dramatically and now I have little or no pain in the joints.
---
Magnets  
Posted by John (Brunswick, Ohio) on 07/21/2007


I repaired my arthritis that was causing three bad discs in my lower back. My surgeon told me I was to full of arthritis and there was nothing they could do for me and sent me to the pain clinic. A friend of mine called me to tell me about a meeting on using permanent magnets to repair my arthritis problem. I went to the school and learned how to use magnets. I bought a few magnet pads, and experimented with my problem, the one that made me believe in the magnets was what happened when I went to the hospital to have my pacemaker replaced, they took the pacemaker out, but held me for a few days while they run me throw an MRI to better see what was going on with my back and put a new pacemaker in on the other side of my chest a few days later. That night after they removed the old pacemaker, the incision from cutting out the old pacemaker swelled up, so I put one of my magnet pads over the swelling, and to my surprise after forty-five minutes the swelling was down to nothing. After what the magnets did for the swelling made me want to make my own magnet pads, I wanted something to penetrate deeper into my back so I made my own magnet pads using 12,000 gauss magnets to reach deeper into my body. I placed the pads on my side of the bed and slept on them for a year, and during the day I would put a pad over my lower back were I had the bad discs. I also started taking coral calcium to rebuild the discs that was eaten out from the arthritis, I needed to get a lot of exercise to bring the mussels back that I lost to support my body, but it was all worth it to be able to enjoy life again.
---
MSM  
Posted by Arlette (Sd ) on 03/23/2018


Better But With Side Effects

I love MSM for my back pain but it caused insomnia so bad I had to quit it for a while. I can only take 1 in the morning.
---
Posted by Chris (Lancaster, England) on 03/28/2015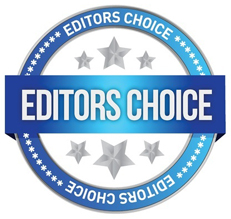 Hi anyone with hip arthritis, I started using MSM 3yrs ago it helped with the pain but then I read that to get a significant relief if you take a higher dose, you need to take more than the stated dose on the package.
I was taking tabs 2gms a day. Now, very gradually, I take 9gms. Hey what a difference, wonderful, but I have rose hip tab as well,
I take 4 MSM with breakfast, 4 for lunch and 2 early pm with a snack.
My arthritis was caused by a very bad fall from a horse straight onto the back of my hips when I crunched into the road 18 years ago. I would hate to be without MSM. But go easy at first, just a low dose, also I take glusamine. I don't have any side effects at all and would consider taking more dosage if needed.
,
---
Posted by Laura (Ferndale, MD, USA) on 04/20/2007


I have had Psoriatic Arthritis since I was 10 years old, & one of the worst symptoms I've had for 38 yrs now, is daily shooting nerve pains in my extremities. The good news: when I take 1000 mgs of MSM daily, the shooting pains are completely gone. If I miss a few days, they always start up again. Love this site.
---
Multiple Remedies  
Posted by Olddude (Chattanooga, Tn, Usa) on 04/22/2012 18 posts


Apple cider vinegar helps me some since I'm still active in working with a friend building a boat. I run the sanders and my arms and shoulders get tired and stiff. I'm 66, male, and still going. I also use extra virgin olive oil and it really helps more then the Apple Cider Vinegar in my opinion. One teaspoon in evening. I also take blackstrap molasses to in the evening. For those days when I've really overdone it, I take a 800 mg Ibuprofen prescription and that stops all aches and pains. I don't take the aspirin much, just when I've done myself in thinking I'm 21 again, lol. good luck.
---
Posted by Regina (Marietta, Ga) on 02/07/2012


First I'd like to thank everyone for their input. This site is a life saver.
So, I came down with terrible pain in my wrist, fingers, right hip, knee, foot and lower back. It became so unbearable at times that I could not walk or get out of the chair, and I thought that this is no life. If I had to live like this forever I'd rather be dead. However, I prayed and found the answers. Since I don't have insurance anymore - which is a blessing not a curse - I had to self diagnose and realized that I have Osteo Arthritis.
I spent many hours in researching on the internet and found that there are several things I could do to not only stop the pain but also to reverse bone cartilage decay. And this is for all forms of Arthritis. To stop the pain: 3, 4, or 5 thin slices of Organic Ginger, 8-10 oz. of hot good water, 2 teaspoons of each Organic Apple Cider Vinegar and Honey. Place the Ginger in a cup and pour the boiling water over it. Put a lid (Not plastic) or a small plate over it to cover. Let it soak for 10-15 minutes. Then add the ACV and Honey and drink this 3 times a day. It controls the pain to the point where I forget it is there. But for the long run do also exercise and eat undenatured Type II chicken cartilage and Gelatine. (I'll get to this later). Another important thing is to get all your trace minerals back into your body.
Exercise as often as you can. Every 2 minutes count. It does not have to be exhausting and you don't have to buy anything. Get something that has weight (a can of vetable, a plastic bag with sugar, or buy exercise weights). Start low, and do about 20 gentle reps. The pull on the bones strengthens them and you can feel a difference in a short period of time. Start with maybe 3-5 minutes several times a day, and build up. My favorte exercise is this: stand on your toes for a few seconds (maybe 5-10) and go back down. Do 20 repetitions, many times a day, and/or walk on your tippy toes for several steps keeping your neck up like a giraffe. There is no wrong way of doing it. Do this is as often as you can. I even do the toe up and down when standing in line for the cashier. These exercises are very powerful - don't under estimate them. Another good one is to stand with your feet a little bit apart, then bend your knees and go down a little bit but keep your back straight, like you have a broomstick along your spine. Never force anything that does not feel good to you.
Type II Undenatured Chicken Cartilage. This is so powerful that the Harvard University patented it. Undenatured means raw and it is the cartilage from the chicken's sternum. I personally would not eat that from a non-organic chicken because of the risk of contamination. There are many supplements on the market but many of them have been heat and/or chemically treated which destroys the effect. You need to do your own research on that. Tip: Dr. Joel D. Wallach is a Vet who has treated Arthiritis successfully in animals and people. I have red only an exerpt that was published online but I will get one of his books. He has used Chicken Cartilage and Gelatine, but I recommend to get only Organic Gelatine since the regular one is treated with heat and chemicals.
And last but not least: Minerals. If you have been eating non organic (conventionell) fruits and vegetables, or even worse - packeged stuff, you are definitely deficient in essential trace minerals. Your body cannot do without them or you get all kinds of diseases. The cheapest and quickest way to remedy this is to get Organic Blackstrap Molasses. Take about 1-2 teaspoons a day. Indefinitely if you want. In addition to this I have also taken Boron supplement. I take 2-3 capsules a day, each capsule containing 3mg. The late Dr. Rex E. Newnham has cured his own arthiritis with it.
So this is my contribution to this website. Everything I have stated here has helped me to control my arthritis to the point where I sometimes forget it is there. I have just started this regimen about a week ago and it has helped very quickly, almost instantly, especially the ACV/Honey/Ginger Tea. However, I am not a doctor or healthcare professional. Do your own research and before starting anything new consult your doctor first.
Good luck and all the best to all of you.
Replied by Mary
Belfast N Ireland
01/13/2016

Replied by Beryl
Uk
04/25/2016

---
Posted by Katie (Philadelphia, PA) on 01/27/2009

Hi all, I absolutely love this site. I've used many of the cures (tea tree oil to avoid headlice in 5yr old daughter, turmeric and ginger tea for MRSA) and have come away with perfect results. However, I've been diagnosed with arthritis in my hip and it has been suggested to me the only way to relieve my pain is to have my hip replaced. I'm 30 yrs young, I do not want to resort to surgery just yet so naturally I've come to earthclinic for advice. I've been drinking 2tbs of raw, unfiltered ACV with 1tsp of organic honey or Agave Nectar in 8oz hot water every night for the last 3 weeks and it has done nothing for my pain. I decided to add 1 spoonful of blackstrap molasses every morning to my regime (just started this yesterday) and also added 1/2 tsp of turmeric to my ACV tonic. I was hoping for some relief this morning, but I'm still in pain and limping around. I'm going to continue with all of the above, but wanted to see if anyone had any other advice or perhaps just some words of assurance that this could eventually reduce my pain. Sincerely, Katie
Replied by Robin
Rocky Ridge, Oh
01/28/2009

---
Posted by James (Montreal, Canada) on 06/11/2008


i was a arthritus cripple at age 15yrs and got no help from doctors so i suffered for over 20 yrs before educating myself concerning natural products and now at 61, i am enjoying the best health of my life and most of the products discussed here i use regularly, apple pectin, wild origano oil, apple cider vinigar, coral calcium..yes i take them all and they all work!!chlorella also is a fantastic product and ditto for acai, gogi, they all work fantastically!
---
Nodules  
Posted by Barbara (Manama, Bahrain) on 09/10/2012

Has anyone got a remedy to cure/prevent Arthritis Nodules? I cured myself of the disease with ACV but still have the Rheumatoid factor, I have no pain or stiffness but I still get the nodules and have to have them surgically removed from my feet and elbows every couple of years. This is not really a problem but now I have one growing on my index finger and it's getting expensive to have them removed.
Replied by Gavin
Manganui, Northland, New Zealand
09/10/2012

---
Oil Pulling  
Posted by Maya (Singapore, Singapore) on 08/16/2007


Hi. I only discovered about oil pulling while browsing the web on information on how to cure me of my skin disorder (keratosis pillaris). I read a posting done by this lady who SWEARS by oil pulling and its remarkable effects! I tried it just yesterday and was shocked at how fast results can be observed! I'm suffering from a knee injury due to my active lifestyle and since i'm not exactly young, i don't recover too easily. I've been having a bad knee for weeks now. But when i did my first oil pulling yesterday, i got IMMEDIATE results! My knee felt so light and i was able to do squats with no problems! I'm really a sceptic so i was finding ways to credit the improved knee flexibility to other 'health practices' of mine. But when my mom tried it later that night (she sufferes from acute arthritis), she too said that her joints felt remarkably better! i did it again this morning and later today, my heart was racing. Also, i feel a bit of discomfort in my private region. I don't know if it could be because i had an infection before and it was probably in the process of healing... i'll continue the OP and see what happens! I'm a convert!
---
Oregano Oil  
Posted by Janis (Boston, Mass) on 01/28/2015


I believe I have the onset of arthritis in my hands, however that is not how I stumbled on to this remedy. One evening I woke up with a terrible throbbing pain in one hip. It would not stop with Ibuprophen, ACV or Tiger Balm. I've been using essential oils a lot in the past year and I also have strong faith so I said a prayer and sifted through my essential oils. I landed on oregano oil, I know it has strong medicinal value because it is a staple in thieves oil that I make. So I put 6 drops with a carrier oil (almond) and rubbed it directly into the area. Later I researched it and sure enough there were many articles on the effectiveness of oregano oil with fibromyalgia, arthritis, bursitis, joint pain. The pain went away rather quickly, 20 minutes. I put another dose before I went to bed and woke up with no pain. Funny thing the hand that I used to put on the ointment had no joint pain. The night before I had excess oil that I rubbed mostly into one hand. The other hand I did have pain in my joints. So this is definitely a keeper in my home remedy journal.
---
Organic Sulfur  
Posted by Arete (Rancho Dominguez, Ca) on 11/08/2016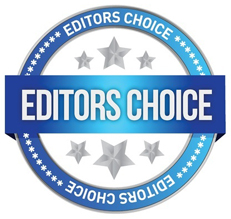 I am 74 yrs old and am a massage therapist. I put my hands through a lot of work. In the morning I used to wake up with stiff hands and pain during the day. I started taking organic sulfur and in two days the pain disappeared. There are different sources of sulfur, but make sure it is organic. I take the powder- it doesn't taste good, so camouflage it. Caps would be better.
Replied by Robert Henry
Ten Mile, Tn
11/09/2016

Replied by Arete
Rancho Dominguez Ca
11/15/2016

Replied by Arete
Rancho Dominguez Ca
11/15/2016

Replied by Robert Henry
Ten Mile , Tn
11/15/2016

Replied by Robert Henry
Ten Mile , Tn
11/15/2016

Replied by Bob S.
Onalaska, Wi
11/19/2016

Replied by Arete
Rancho Dominguez, Ca
11/19/2016

Replied by Robert Henry
Ten Mile, Tn
11/19/2016

Replied by Robert Henry
Ten Mile, Tn
11/20/2016

Replied by Mom
Miss
01/10/2017

Replied by Robert Henry
Ten Mile , Tn
01/11/2017

Replied by Mom
Mom
01/12/2017

---
Pantothenic Acid (Vitamin B5)  
Posted by Brenda (San Antonio, Texas) on 06/24/2010


i have found that to get rid of pain in many kinds of arthritis, pantothenic acid or B-5 is the bomb! you must dose it 2 500mg caps with every meal will get me out of pain in 3 or 4 days .i know they have done studies using as much as 10 grams a day without harm. the B-5 is somewhat stool softening. but it will leave the body every day. i don't have to take it every day, just when i hurt. i have been taking it for so many years, that if i catch the pain the first day and don't wait i can take 3 tabs in the morn and 3 at night and i am over it in 1 day. i have used this on many people over the last 10 years and it works even on gout. brenda
---