Dietary Advice  
Posted by Debbie (Melbourne, Australia ) on 04/05/2012

Here is an excellent article for anyone with arthritic type complaints. It is entitled: "ARTHRITIS, A NEEDLESS CRIPPLER" by Dr. John R. Christopher
From the article 3 things can improve the condition even if nothing else is done.
1. eliminate meat from the diet
2. eliminate refined sugar from diet
3. drink plenty of "distilled water"
The article is excellent. It talks about how inorganic calcium in water builds up around the joints. Red meat contains uric acid which exacerabates the problem. ACV helps to dissolve the calcium build up. Herbs to take are also recommended.
I also recommend Dr. Christopher's book on natural healing. He was somewhat of a guru on natural healing and also has an amazing personal story.
---
Posted by Bibi (Fairhope, AL) on 12/29/2005

Eliminate ALL dairy products if you have arthritis. Eliminate other mucous causing foods like flour as well. Arthritis is a disease of toxicity so it is about getting the bad stuff out more than anything else. Consider colonic irrigation if you are unable to do a juice fasting. If you eat meat, do so with proper food combining (do not eat protein with starch, eat fruit alone, etc.
---
Posted by Michelle (Sun prairie, WI)

Eat no raw tomatoes or peppers to get rid of arthritis. Eat grapes and pineapple to counter act arthritis. Stop taking advil or other pain relievers. It will take time.
---
Dietary Changes  
Posted by Cabeau (Blaricum, Netherlands) on 05/10/2018


Relation of Nightshades to Arthritis:
I have tried this 'cure' with good results. It is hard to remove all nightshades but you notice when you have had some the next day (pain). Remove all foods of the nightshade family for six weeks and you will know! There is a link with vitamin d3 (sunlight) and consuming nightshades. Resource: http://noarthritis.com/research.htm
---
Posted by Cabeau (Netherlands) on 12/04/2016


Avoid or preferably eliminate all foods from the nightshade family (tomatoes, peppers, eggplant etc, google it) from your diet. It worked for me! It should be removed from your diet for 6 weeks to see results. I had a trigger thumb beside the painful joints which both are cured with this remedy. I also soaked my thumb in a hot bath of MSM.
It has everything to do with your vitamin D3 levels. If you have enough vitamin D3 it is not a problem to eat these foods (like in Italy :-)).
---
Dried Dates  
Posted by Edward (Norwich, United Kingdom) on 02/14/2009


I have suffered from arthritis for years and have tried several types of medications.Most give pain-killing results but with side effects. Feeling hungry one evening, I ate a large handful of dried dates, and next morning I felt like a different person. All pain had gone! Why is this? Have I discovered a miracle cure? Could others try this, to confirm or refute. I double checked the food I had eaten the previous couple of days, but the only item that was unusual was the dates. Your's Edward.
---
Eliminating Tea  
Posted by Ashok (Pune, India) on 02/21/2016


Tea can cause arthritis!
Why are the government of India and the state governments doing nothing to ruthlessly curb the rampant adulteration and massive contamination of common items of food like tea, milk, cooking oils, spices, etc? Adulteration and contamination of such common foods can cause coughs, colds, asthma, arthritis, cancer and many other diseases in millions of people.
How many persons will believe that I suffered from arthritis, which often caused pain in my knees, over a period of about 3 years, mainly because I was drinking tea? The tea must be containing harmful chemicals, which are used for giving flavor and color to the damned tea leaves during the time they are processed!
I was able to cure myself of arthritis only after I completely stopped drinking tea. I had tried many types of dietary treatments to control the symptoms of arthritis, but I was unable to cure myself of arthritis, as long as I did not completely stop drinking the darn tea!!
Even though I am 73 years old, I have again started riding my bicycle for about 40 minutes almost every day. People who know me are surprised to see me cycling again after a long time. They had often seen me walking slowly and uncomfortably on the streets of pune in the last 3 years. The discomfort due to the arthritis in my knees was obvious to those who had seen me walking awkwardly during that period.
ashok t jaisinghani, author of wonder-cures
---
Emu Oil  
Posted by Suzy (Eugene, Or) on 08/29/2012


I ordered Emu oil and Emu Oil cream for my 92 year old grandmother from Amazon and had it shipped directly to her. The oil arrived yesterday and she applied it to her knees and feet using a kleenex. She reported to me that the pain from the arthritis in the knees vastly improved within 15 minutes. She said she did not notice improvement in her feet (neuropathy) but she is going to continue to use it on both areas. The cream was shipped separately and she has not recieved it yet. I have asked her to keep me updated on her symptoms and perception of the pain decrease.
---
Epsom Salts  
Posted by Oceanna (Seattle) on 03/14/2018


Thanks about the Epsom salts. My knuckle had been hurting a lot for two days. This morning I could not sleep it hurt so bad. I got up at 4:00 AM and made up a bowl of bath-hot water and a handful of Epsom salts. I soaked it about 3 minutes and like magic all the pain was gone. Nothing else I had tried worked. I love Earth Clinic and the generous people who share here.
---
Posted by susan (brisbane, australia) on 01/19/2008


I have been taking epsom salts all year every morning a few spinkles in my 500m water bottle (room temp water) and my aches and pains have all but disappeared. I remember my grandmother always put epsom salts in her tea each morning just a few sprinkles and she said so she did not get arthritus. Well I have to say I think it works but what I want to know is too much bad for you internally anyone know thanks.
---
Exercise  
Posted by Elodie (New York) on 03/21/2016


I experience a lot of pain in one of my hips...I have a femoroacetabular impingement, and associated bursitis and arthritis. It was becoming a major problem, and I was finding it painful to put any weight on the hip. I'm in my mid 30's. I've started swimming again and even though initially it made it worse, the effect after just a few weeks of regular freestyle has made all the difference. no pain, increased movement and range in the hip and most importantly, stronger gluteal muscles to support the area, as that's my best hope (surgery is not an option). Everyone, get moving!
---
Fenugreek  
Posted by Pareetp (Los Angeles, Ca) on 10/07/2009


best remedy for arthritis would be 1 tbsp fenugreek seeds soaked in 1 cup of water....boil it all together in morning .....drink the water and eat the fenugreek seeds.......gr8 for arthritis...tried n tested by my grandmoms
---
Fire Ant Bites  
Posted by Teresa (Nacogdoches, Texas) on 09/13/2009


Fire Ant Remedy for Arthritis
Back in the day when doctors weren't readily available people who worked in the fields had to find ways of healing themselves. If someone has a really bad case of arthritis the best thing to alleviate the swelling and pain are bites from fire ants.This has been done in my family for four generations and has always worked.
---
Flax Oil and Cottage Cheese  
Posted by Sj_texas (Dallas, Texas, Usa) on 06/14/2016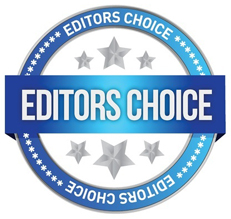 10 years ago a friend started me on a tablespoon of flax oil and a tablespoon of cottage cheese daily (the Budwig cure for cancer). After taking it daily for 3 weeks, I woke and my arthritis was gone. I called her up and two others had called recently with the same report. I'd had arthritis in my hands for 10 years by then, since around 35 years old. My mother had the same problem, and her knuckles changed shape in her 60s, causing constant pain and difficulty in movement.
This is not a 'magic bullet': it only helps about 20% of arthritis sufferers. There are several types of arthritis, and this apparently helps my type. It's certainly more useful than the NSAIDs that were only masking the symptoms. I've experimented over the years, and the type or brand of flax oil doesn't matter, nor does the cottage cheese. I do recommend cold-rolled flax oil and not heat extracted, though. The cottage cheese acts as a surfactant, and makes the oil more water-soluble and able to penetrate the cell walls. In Germany Dr. Joanna Budwig used something called 'quark', and cottage cheese is the closest American equivalent. I use low-fat 2% cottage cheese since I'm older and less tolerant of milk fat.
I did another experiment to prove the effectiveness: I quit taking it and went 'cold turkey'. After 2 months, the arthritis returned. I stayed off for a few more months, just to make sure. Then I started taking one tablespoon of flax oil and one tablespoon of cottage cheese again, and 3 weeks later my arthritis was gone again. I duplicated the same experiment 4 years later, just to be doubly sure. Same results: 2 months of no dietary addition, and the arthritis came back, 3 weeks taking it and I'm cured again. Obviously you can skip a week or two while on vacation with little-or-no ill effect.
If you research the 'Budwig Cure', it was originally a solution for cancer, but it's not a 'magic bullet' for cancer, either. You don't need to blend the two as Dr. Budwig suggests; I take one and then the other and let my stomach do the mixing. I do chew the cottage cheese thoroughly to make sure it mixes well in the gut.
Replied by Myway
Usa
06/15/2016

Replied by Kathryn
Ca
01/06/2018

---
Frankincense  
Posted by Jodi (San Diego, Ca) on 04/14/2016


I have found that frankincense works wonders for arthritis. I use it on my hands my husband uses it on his knees and on his shoulder. Not only does it help bring down swelling but actually helps pain. Brings tremendous relief. It is amazing.
---