Side Effects
Posted by Cindy (Monroe, WI) on 03/03/2009


I have been reading all these testimonies and I just don't have the same experiences as you guys. I didn't have a problem with constipation before I took bsm but it did give me terrible stomach aches. I mixed 1 tablespoon of bsm in a small 4oz glass of 100% grape juice and it made me irregular. I had to quit drinking this because of my stomach aches. Has anyone else had this problem.
Replied by Suzy
(Bristol, England)
03/04/2009

Replied by David
(New York, NY)
03/20/2009

Replied by Elaine
(Hartford, Wi)
05/28/2009

---
Side Effects
Posted by Eva Alvarez (Orlando, Florida) on 01/27/2009


I was wondering if any one who has been taking molases has experience weigh gain. The reason why i ask is because i have a friend who was drinking molases and gained over 12 pounds in about 30 days. is this typical?
Replied by Donna Hyde
(Lincoln, NE)
02/12/2009

---
Side Effects
Posted by Dianna (Austin, Tx) on 01/11/2009


ok - this sucks. i had just started taking molasses and i thought i was onto something wonderful. i actually craved it - and i am diabetic so i never even took an entire tablespoon at once - but even on doses as small as one teaspoon once per day my blood sugar skyrocketed. now this doesn't make sense because there is only 10-14 grams of sugar in one tablespoon - so one teaspoon would be like 4 grams which is nothing in the scheme of things. well, my body didn't react well. i even got diahrreah and abdomen pains and very high blood sugar.... and i still feel weird today even though i haven't taken it since yesterday. magnesium is supposed to lower blood sugar i thought. what is going on? any ideas? could it be the iron? how could this be too big a dose for me? i was also taking epsom salts 1/2 teaspoon a day and soaking in epsom salt baths which i still do - i have however discontinued the oral epsom salts. could it be too much magnesium?
my tree of life brand has 10 per tablespoon of magnesium - which seems like not much.
djh/texas
Replied by Karl
(Digby, N.s. Canada)
01/10/2011

Replied by Tvp
(California)
01/20/2014

---
Side Effects
Posted by Arsie (Los Angeles, California) on 09/17/2008


I started taking one teaspoon of blackstrap molasses about four days ago and noticed the second day that about 3 hours after taking it I got a throbbing headache. I also feel a slight tingling all over my body a few hours after I take it? Is this normal? Do you think someone can develop diabetes from taking molasses first thing in the morning for long periods of time?
Replied by Bret
(Phoenix, AZ)
09/18/2008

---
Side Effects
Posted by Gloria (Weslaco, TX) on 12/19/2007


I am a 53 yr. woman that has been using ACV and oil pulling for about two months now. One of my problems had been swelling of my ankles wrists, & lymph nodes. Since I have been oil pulling, and using ACV the swelling has decreased alot even when I sit long periods of time. One thing that happened while I was taking blkstrap molasses 1 tbs. a.m. and one before bedtime. I gained weight because of the rich vitamins so I cut down to just 1 tbs. before bed. Oh! and the spider veins are fading around my ankles and legs. Where do I get colorless iodine?
Replied by Linda
(Mo)
11/21/2014

---
Skin
Posted by Linda (Long Beach, Ca) on 10/31/2014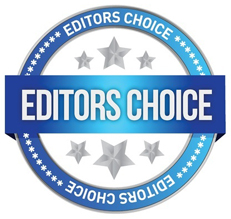 After 4 tries with Western Medicine for my chronic skin issues, no one could even give it a name. It was debilitating. I then went to see a holistic Dr. One of her prescriptions was to drink a cup of tea a day with a tablespoon of Black Strap Molasses, a tablespoon of Bragg unfiltered apple cider vinegar (with the mother) and a float of cinnamon on top. Unprocessed honey can also be added. Drink through the honey.
In desperation I committed to this. It has been a year and a half now and much has changed. Clear skin...not an itch or lesion etc. My face is rosy and clear. My hair on my head (no other place) has become thick and silky...and I'm 63. (HaHa) Energy, yes. Sense of well being, yes. Most of all MOST everyone of whom I'm in contact make comments and ask me question.
Soooo, that's my testimony. I will drink this concoction until I go to Heaven!
Replied by Glo
(Fl)
10/13/2017

Replied by LJ
(London)
10/14/2020

Replied by Juanita
(Oakdale)
03/09/2021

Replied by Peter
(USA)
06/02/2023

---
Skin
Posted by Annie (Melbourne, Australia) on 03/05/2008


hi all, i have been takin 2tbls of bsm and have just stopped as my skin on my face looked like it was aging and dry i no it has a lot of sugar in it and i was just wonderin if anyone sle had same problem, im a bit dissapointed as i really liked it, would love to hear if anyone else had similar problems, cheers
Replied by Lulu
(Roswell, Ga)
03/23/2010

Replied by Sdl
(Calgary, Canada)
06/26/2011

---
Skin
Posted by Nini (Los Angeles, CA) on 11/24/2007


Drinking atleast 3 cups of African Red tea, commonly called Rooibos is not only beneficial to your immune system but it also helps your skin stay clear. Also applying blackstrap molasses every night for about an hour after washing your face helps smooth your skin and gives you a glow due to all the vitamins and minerals it contains, and don't forget to take atleast 2 tbspns of it daily to keep regular. I like to put it in my red tea or in some warm almond milk along with some coconut oil, yum yum! Hope this helps all of you.
---
Skin
Posted by Annie (Kingston, Jamaica) on 11/02/2007


2 Tbsp black strap molasses daily and up my intake of h2o to ten cups Gorgeous skin all over, no acne outburst befor my period and did not have any PMS, the period showed up unannounced. I've only been using the molasses for 3 weeks. Thanks a lot. I found simplicity lasts longer.
---
Skin
Posted by Vickie (Toronto, Canada) on 06/25/2007


Hello everyone, I hope you're all taking your BSM religiously. I have been taking it for the last 4 months and sometimes I mix it with ACV. I'm happy to announce that my nails and skin are looking very healthy. My nails have not been that bad but I have seen such a great improvement; they're not breaking or chipping like they used to before. They're growing very strongly and there're no white spots on them anymore. I read from the BSM book by Cyril Scott that BSM gets rid of the black spots and that's when I realised that they were gone. People are complimenting me on my skin, even men! I started taking BSM for something else but it seems to be doing a lot more. This stuff really works! V
---
Skin
Posted by Michelle (London, UK)


Blackstrap Molasses works for me! After the first fortnight of drinking a cup each morning with the juice of half a lemon, my skin felt really soft and had lost its dryness and my nails are growing stronger and more uniform. This is in addition to having a lot more energy, I have also managed to stop smoking and not experience the side effect of constipation. This remedy is the cheapest but most effective way of taking varied supplementary vitamins.
---
Skin Rashes
Posted by Nikisha (New Brunswick, NJ) on 07/10/2007


I was so surprised to hear that blackstrap molasses is actually good for your health. When I was a small child we ate it as a treat with warm biscuits. I used to love it. After I read this I decided to try it on warm rye crisp bread today. It tastes great. And amazingly, a few hours after eating it I noticed that this ugly skin rash I had is completely cleared up and my skin looks great.
Replied by Cat
(Tauranga, New Zealand)
03/13/2012

Replied by Stonfieldsian
(Auckland, New Zealand)
03/14/2012

Replied by Cat
(Papamoa, New Zealand)
03/15/2012

---
Sleep Issues
Posted by Broadbelle (Raleigh, Nc) on 02/22/2013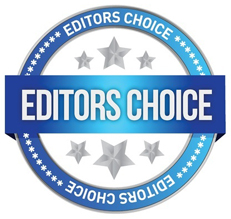 I started taking Blackstrap molasses about two months ago to alleviate some issues I have had having now for years around restless legs and other sleep problems. Since taking it at bedtime (about two teaspoons) I have slept like a baby every single night. I do not toss and turn. I do not wake up and not be able to go back to sleep. I sleep soundly and peacefully through the night. I have no more restless legs or other sleep problems. Regardless of what is keeping you from sleeping - I highly recommend this non-medical approach to getting good sleep! And good sleep in turn results in better health all the way around!
---
Sugar Cravings
Posted by P (San Diego, CA) on 08/28/2007


I don't which is working, but the the blackstrap molasses drink seems to have removed my sugar cravings. I tend to snack less, don't peruse the refrigerator as much (like every 20 min or so) to find something to eat. I used to snack on yoghurt a lot, and that's not happening anymore. I think the nutrients in the BSM are dense enough to keep me balanced and are probably filling my nutritional deficiencies. Also, I've been painting with iodine, I'm sure that's helping. I also started fenugreek two days ago, which I've read also helps with sugar imbalances. Diabetes is in my family, so I'm very happy about getting information from your website. What I thought may have been mostly hormonal imbalances may have been sugar imbalances. I feel so alert these days, I notice tiny details and make the bed much faster and neater - a chore that I was never really good at. :)
---
Sugar Cravings
Posted by Kellee (PA) on 11/22/2005


I am a sugar addict. I love anything that is sweet. I was told my a chef to utilize black molasses, and it really worked for me. It balanced my iron and allowed me not to have the crave anymore. I have also shared it with a friend and he lost five pounds.... good stuff.
---