Arrhythmia
Posted by Peg (Omaha, NE) on 10/11/2006


I was low on potassium, and having heart arrhythmia because of it. 1 tbs each morning, and occasionally another tsp in the early evening keeps it away!
---
Arthritic Pain
Posted by Joyce (Chippewa Lake, Ohio) on 05/22/2008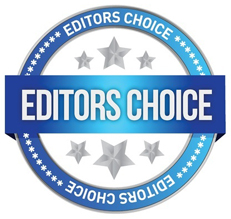 I saw one comment from someone on blackstrap molasses for arthritis. I had been up every night in pain, particularly in one knee. The first day I ate 1 Tbs. of blackstrap molasses, and the pain was completely gone. I take it every day. If I go to bed and have a little pain in my knee, instead of pain medicine, I have another Tbs. of the molasses, and the pain subsides in 20 minutes. My uncle was a chiropractor who was into holistic medicine, and use to tell us that there are many benefits of Blackstrap molasses.
Replied by Kelly
(Walnut Cove NC)
09/22/2021

---
Arthritic Pain
Posted by Jan (USA)


Two weeks of two tablespoons each morning have reduced the arthritic pain in my knees.
Replied by Kaelia
(Emerald, Vic Aust)
06/04/2010

---
Best Way to Take Blackstrap Molasses
Posted by Rita (Virginia) on 04/03/2019

I've read that mixing blackstrap molasses with dairy products can inhibit it's absorption due to the calcium in the dairy products. This is confusing since the molasses itself has calcium. I love mixing blackstrap molasses with plain yogurt, so I am concerned that I may not be getting the most nutrition from this mixture. Does anyone have any knowledge of this? I've also read that Vitamin C helps with the bioavailability of plant-derived iron, so a source of Vitamin C should be taken along with the blackstrap molasses.
---
Replied by Karen Grat
(Atlanta Ga)
05/19/2013

Blood Sugar
Posted by Elly (Seattle) on 10/01/2006


Black Strap Molasses has cured my Blood Sugar Levels. I also wanted to respond to another lady in Seattle, she asked where to buy it. The two best places would be Trader Joe's, or Madison Market, just off Capital Hill.
Replied by Kathy
(Arkansas)
06/13/2018

---
Blood Sugar
Posted by Tai (Lakewood, WA) on 09/14/2006


My mother in law tells me it helps her everyday with her sugar level (she has Diabetes). She feels much better since she has taken molasses.
---
Cancer
Posted by Geraldine (Fort Lauderdale, Florida) on 03/11/2009


Yes, the exact measurments are MOST important, and I think this is why some people reporting to you of their problem with blackstrap molasses is that they use too much molasses and too little water. Blackstrap Molasses has CURED many cases of cancer, some of the "incurable" terminal cases.
In the book by Cyril Scott, "Crude Black Molasses" many cases of curing cancer are reported. All followed the exact manner of taking the molasses which is not recommended for anyone with diabetes. The method for curing cancer is one teaspoonful in a cup of hot water: then cold water should be added "so as to make two-thirds of a cupful." This to be taken at one's convenience at any time; persons with deicate stomachs should take a smaller dose of molasses more often throughout the day."
For severe cases such as for cancerous growth, molasses should be taken last thing at night and on rising as well as during the day."
Do not drink it too hot, and drink it lesisurely not in big gulps. It is more easily assimilated in hot water; (bladder troubles have occurred simply after drinking drafts of cold water when one is overheated.) As reported, even terminal cases after surgery for cancer have been cured by this method of
taking blackstrap molasses ( one teaspoon bsm, mixed with some hot water, then adding cold water making 2/3 a cup, drinking leisurely many times a day.)
---
Cancer
Posted by Glen (St. Mary's Newfoundland)


A friend of mine who's dog was riddled with cancerous tumors gave him black strap molasses each day for a month. she took him back to the Veterinarian and the cancer and tumor were gone! Her mother, who was a medicine woman in the hills of West Virginia suggested she do this as the ancient egyptians used the remedy for consumption (cancer).
Replied by Michael
(New Zealand)
06/26/2016

---
Cancer
Posted by Pam (UK)


my daughter was diagnosed with an inoperable brain tumor 13 years ago. i was told she had not long to live . i gave her black molasses after reading a book. last week she was told the tumor was still there but had not grown in 13 years.
Replied by Joanne
(Artesia, Nm)
09/08/2016

Replied by Mmsg
(Somewhere, Europe)
09/08/2016

Replied by Michael
(New Zealand)
09/08/2016

---
Replied by Jenny
(Sydney, Australia)
10/04/2011

Canker Sores
Posted by Celia (Toronto, Ontario Canada) on 09/09/2006


I'm a dental hygiene student, and one of my instructors told me to try putting black strap molasses directly on my canker sores (i get them all the time! grrr!). I tried it last night and today they're nearly gone! it's a miracle cure, and I can't believe how well it worked! You've gotta try it!
Replied by Tere
(Mexico)
12/02/2016

---
Carpal Tunnel
Posted by Claire (London, UK) on 02/24/2007


This is g8 stuff .I had a big problem with carpal syndrome some nights i could not sleep cause of the pain. Searched on the internet for any ideas came across this site and read reviews. Next day brought some BSM (Black Strap Molasses). Took a tablespoon before i ate every morning and another before i slept. After a few days the pain in my arm was not so severe. Within a month the pain disappeared.Also my husband noticed that i had lost weight. Maybe this was due to taking bsm (black strap molasses) . i continued to take it and in 6 months i have lost 3 stone. I think the bsm stopped my craving for sugar and also i didn't feel hungry.So overall, a wonderful medicine with loads of vitamins and minerals. recommend it to anyone.feel g8, hair is shiny. nails strong and skin glowing. This would be g8 for someone who is pregnant as it has calcium and iron in it.
---
Carpal Tunnel
Posted by Kim (Blessing, TX) on 11/29/2005


My father-in-law's joint and hands were hurting so bad the doctor performed carpal tunnel surgery on one hand, but the pain and swelling was still there. For about 6-8 months he was unable to do anything, he couldn't sleep, and she helped him do everything. His joint pain was horrible. Then one night my mother-in-law was making him biscuits with molasses and when he woke up he felt completely full of energy it was amazing. He got outside and did he chores with no effort at all. She thinks it was the iron he needed in his body, but it sure did work. He is back to his normal self.
---
Circulation
Posted by Simon (Cape Town/pretoria) on 06/15/2014

Been taking BSM for 5 days and my cold feet and hands disappeared.The following happens each time after taking it:
1.Chest pains.
2.Pains around waste, kidneys.
3.Sneezing a lot.
4.Metabolism seems to be accelerated.
5.Feels like sharp needles under my soles and feet.
6.Feels a little bit energetic (used to be difficult waking up).
7.It seems to have shaken my whole body.

I don't know what it does to my head, eyes and ears. But theres something good going on there.
NB: I want to try Green added molasses tablespoon. I Hope to post the results once I have tried it.
1. Green tea + Ginger=Good circulation.
---
Circulation
Posted by Norman L. (Abbotsford, BC) on 03/16/2008


I had serious swelling of ankles ,feet & legs. And all doctors could suggest is poor ciculation and one way valves in leg not working properly and would have to wear pressure socks for the rest of my life but I was not willing for this and kept earching and tryinng all sorts of natural things but when finally I went back to black strap molasses which I used to take for nose bleeding & cured that and after some time of use I ran out of it & forgot to replace it and got swlling problems but never connected it to molasses but after 2 yrs for some reason tried molasses again and after some time I noticed something , less swelling to happen and gradually dissapearednd not even swelled during the day anymore and so must be the molasses that played a part in circulation for me in my legs and so will continue taking it for this is a much better cure than wearing pressure socks whch did not go to fix the problem anyways. Thank You, Norm from Abbotsford BC
Replied by Donna Hyde
(Lincoln, NE)
02/12/2009

Replied by Debra
(Sydney/Australia)
11/19/2020

---
Circulation
Posted by Maureen (Etobicoke, Ontario, Canada)


Thank you Norman L. from Abbotsford, BC for taking the time to write about the benefits blackstrap molasses has had for you. I have NEVER heard of anything that helps swollen ankles and your e-mail has given me hope. I have just started using it for other reasons and now hope I get the same results you got. I must say I try so many things that I would not know what worked if something did work! I will pass on something that I discovered last week. I used the remainder of blackstrap molasses I have had for years and bought new organic unsulfured blackstrap molassas last week. There was some that I could not get out of the bottle so rather than waste it I decided to add shampoo and water to the bottle and wash my hair with it to see if it would help my gray hair. Well it did not, no surprise there, but it did clean my scalp (from itch) about 90% for most of the day. It worked just as good as apple cider vinegar does for me without the smell.
'Thank you Earth Clinic for a fantastic site and also to Ted and Bill for your valuable input. Maureen
Replied by John
(Cincinnati, Ohio)
04/01/2010

Replied by Francisca
(Michelbach-le-bas, Alsace, France)
04/05/2010

---