Multiple Cures
Posted by Brenda (Bear, DE) on 01/18/2006


If I was stranded on a deserted island and could have 3 items, the first would be a bottle of peroxide. I have used it for years to brush my teeth and gargle with. I put a drop or two in ears every day, I use it on "old age spots" every day and in time they dissappear. Any kind of scratch, pimple, Etc., out comes the wonderall, inexpensive proxide. I am 65 years old, have all my teeth, never have colds, and have beautiful skin. It's excellent for nails, cleaning my jewelery, stains on white countertops and I could go on and on. But the health benefits are amazing!
---
Multiple Cures
Posted by Shelly (Louisiana)


I have often used peroxide in my ears for ear infections. My mom used it on me as a child and I have since done so. This week I had a severe bought of what I suppose is the flu. My jaws, ears, and throat ached extremely bad. After using peroxide in my ears, my symptoms would ease up. It did the same for my husband when I did this for him.
---
Multiple Cures
Posted by Ricardo (Denver, CO)


I've been using hydrogen peroxide for oral hygiene my entire adult life with no mouth disease, cavities, and sparkling clean teeth. I was concerned because I was feeling a pain in my left ventricle (I think), perhaps from stress and/or lifelong consumption of animal fat although I'm in pretty good shape for 45 yrs old. I felt that 3% store grade was ok and began inhaling it using an old perfume spray bottle. After only one week of therapy, the pain in my heart has gone away, my joints feel better, my muscles aren't sore anymore, and I don't feel like taking a nap during the day.
---
Nails
Posted by Tb (Columbus, Ohio) on 01/07/2010


While I was using to purge a viral. I mixed two-three drops of Food Grade H202 to a liter of distilled water. Used it for about two weeks. After stopping, my nails became silky and very strong since using it. I feel wonderful. I've never had strong nails before in my life until now. This is a keeper for me.
---
Nails
Posted by Daisy (Elk Grove Vlg. IL)


My BIG toes are victims of injuries from "new" shopping carts 2 summers ago. I was wearing sandals both times. Our visiting podiatrist said that due these injuries I may have a nail fungus. But, my nails are NOT yellow. They were only bruised and the "mother cells"/half-moon seem to be helping them to grow to the "free edge." The podiatrist removed the loose nails and now the left toe "new nail" has nearly reached the "free edge." The right toe was re-injured accidentally and only has grown 1/2 way to the "free edge." My Dr. said the remedy he had in mind would be unaffordable for me. I have resorted to "peroxide" treatments and my toenails look like they are healing.
Peroxide seems to help the "mother cells" grow a new nail. I apply it once every day with a cotton ball saturated with the peroxide. Naturally it dries it out, but I do see some growth on the nail. Time will tell and I will keep in touch with the results.
I don't know if it because I have a 9 1/2 shoe size that my wonderful grand kids keep stepping/jumping on the "trying to heal" big toes of mine ..........or what. But, it certainly slows it down.
Also, my primary Dr. didn't know how to cure a "root type" ....which could be a cyst on a node on my ring finger. I used a prescribed ointment called HYDROCORTISONE CREAM USP 2.5% strength. The sac became irritated again. I use this "lightly" as directed about 3 times per day with the results that it has cured the irritation although I can still see the dried up tiny sac. The cream I use is comparable to the "off the shelf" hydrocortisone cream USP but, it has a stronger effect on the affected area.
Hope this feedback helps and you can pass it on. These are only my ways of curing and rather experimental.
---
Non Food Grade 3% Vs Food Grade 35%
Posted by Paracelsus (Orlando, Fl) on 08/14/2020 44 posts


I do understand that you're supposed to take food grade. However, the 3% solution from the drugstore works well also. People imagine that somehow it will hurt you. How is that possible? The cheap stuff is made to put on an open wound, which means it will enter your blood stream. It is also recommended as a mouth wash. You really think that no H2O2 will enter your bloodstream while swishing it around in your mouth? Of course it does. So while food grade might be ideal, the cheap stuff is safe or you wouldn't be able to survive pouring it on open wounds.
The label on the 3% drug store version says you can use it as an oral debridement but not to drink it. Imo, that label is simply there to protect the manufacturer from being sued by people who think you should be drinking H2O2 like soda or water in massive amounts. It is inevitable that you will ingest a few drops each time you rinse your mouth with H2O2.
Also, don't fret if you can't find 35% solution. You can use a lower concentration but you just have to increase the dosage. E.g. if you get the 12% concentration, then you just triple the number of drops in the same amount of water (3x12%=36%). Same for the 3%. Just multiply by 12 x.
---
Ozonators
Posted by Charlotte (Sussex, England) on 08/05/2007


Better But With Side Effects

I have just bought an ozonator. I drink one glass of water per day after ozonating for five minutes and drinking immediately. My energy levels have risen dramatically! I am using the ozonated water to clean everything - much cheaper than buying products. One thing though, my hands just came up in dark blue blotches like dark blood. Anybody know why this would be?
Replied by Linda
(North Vancouver, Bc Canada)
11/07/2009

Better But With Side Effects

---
Pain
Posted by Edmund (Perth, Wa) on 02/28/2016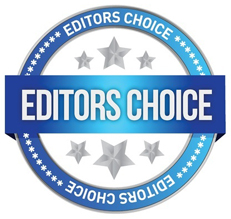 I did some research in 2008 because I lived with pain on my T5 after suffering from a bout of shingles. The doc got rid of the rash but said I had to learn to live with the pain, it killed my golf. I went from a single figure to a 20+ hcp.
I started ingesting food grade Hydrogen Peroxide, the correct dosage, and it got rid of all my problems within a year.
Have been doing same for eight years now and have not had a cold or sore throat all this time which I suffer at least once every year. Only reaction was the normal reaction in the early stages in the first month and at 76, I am doing fine.
For those that do not know, HP was the antiseptic of the 40's just after I was born.
I still take 10 drops of 3% food grade every day and will continue till my sun sets. If you suffer any reactions I think you are over dosing, so watch it.
Replied by Debbie
(Reno, Nv)
06/22/2018

---
Parasites
Posted by Anonymous (Delray Beach, FL)


take baths in it to rid parasites.
---
Plants
Posted by Carol (Calgary, Canada) on 08/10/2006


Well, this is going to sound a little unorthodox but i thought about why do my plants grow better when it rains than when I water them from my tap? You said there is no oxygen in the water so I am putting some peroxide in the water I use to water them with. just experimenting here right now but I don't have cancer and I have recommended it to friends. this is an awesome website. I use peroxide to whiten my teeth. just put it on a piece of cotton and leave it on my teeth for 10 min. works good.
---
Pregnancy
Posted by Jessipa (Pittsburgh, Pa) on 11/24/2009

Hi, I love this site and would really like to begin an H2O2 treatment. Are any of the methods safe for pregnant women? Thanks!
---
Pregnancy
---
Probiotics and H2O2
Posted by Lynn (Onalaska, Wa) on 10/24/2010

Hello, I haven't started taking H202 yet. I have 17% food grade H202 and ready to start. Can anyone tell me the schedule of how to take this and when to take the probiotics? What about vitamins and herbs. Thanks Lynn
---
Probiotics Produce Hydrogen Peroxide
Posted by Anon (Anon) on 09/23/2017


Rocket science ;) It appears certain strains of probiotics produce hydrogen peroxide. Rather than drinking hydrogen peroxide, consider eating yogurt or drinking kefir, and/or other fermented probiotics foods.

Replied by P. Raghavan
(Virudhunagar, Tn, India)
09/29/2017

---
Pulmonary Fibrosis
Posted by Jimmy Vou (DALLAS, Texas) on 03/05/2008


Pulmonary Fibrosis. For the past 11 days I have been taken 35% up to 75 drops daily. My lungs are in the process of being cured. my ears are begining to open once again. My chest is beginning to feel almost in order once again. Amen! I have additional energy, breathing is coming back in short spans, yet it is coming back... The Doctors reports as of 2 weeks back is Cancer in the Lung... Yet, I mentioned the product to him, and he made another apointment for the 31st of this month. I will let you know.
Replied by Jim
(Houston, Texas)
05/12/2008

Replied by Jimmy
(Dallas, Tx 75243)
09/14/2009

Replied by Vinnie
(Ft Lauderdale, Fl)
11/02/2009

Replied by Mary
(Norcross, GA)
02/27/2021

---