Oil Pulling, Castor Oil
Posted by Twinsauntymom (Ca, U.s.a.) on 11/06/2013 11 posts


To tackle an abscessed tooth, first of all, pull oil. You can find the instructions for this here on earthclinic.com. It's gentle and extremely effective at deep cleaning your teeth. I would suggest using either organic extra virgin olive oil or organic coconut oil for this. Do NOT pull castor oil. It could make you rather ill.
Next, to help relieve the pain, gently massage castor oil into the sore area of your jaw, face and neck. Not inside your mouth, but on your face and neck. You will probably find that the pain will reduce within an hour or so.
The castor oil will penetrate to a depth of approximately 10 centimeters, so it will get into the infected area. Castor oil is antibacterial and will help to clean out the poison. It's also extremely effective as a painkiller. Sorry, I don't know why, I just know it works.
If you use the castor oil at night I would suggest wrapping your pillow in an old towel to prevent the oil from staining your bedding.
Replied by Beverly
(Toronto)
10/01/2020

Replied by Anon
(Not Canada)
10/03/2020

---
Oil Pulling, Garlic
Posted by Pam (Ft. Worth, Tx) on 08/12/2010


Found this site a few weeks ago during a nasty abcess, or infection I had with a tooth that had already had root canal therapy and a crown. I had swelling in my cheek, eye, as well as a horrible headache on the left side of my head. I thought I was going to die. My endondist was booked, and could not see me for 2 weeks My MD Dr. Prescribed antibiotics, but they were working very slowly. I started several of the home remedies on here, but the two that I could see visible results working after a few days, were the oil pulling with sunflower oil ( 1 to 3 times a day), and the fresh garlic on my gum. I tried rinsing with hydrogen peroxide, and black tea bags on my gum, but found that they both pushed the infection further up into my eye. The oil pulling and fresh garlic actually brought the swelling down. Saw my endodotist today, after 2 weeks of these remedies, and x-rays are clear. He can't explain it. He said keep my fingers crossed that this was an isolated incident that healed itself. I will continue the oil pulling with Sunflower oil it is amazing. I feel that I have been healed by these two home remedies.
---
Oil Pulling, Iodine, Oil of Oregano
Posted by Lavaca (Austin, Tx ) on 10/02/2016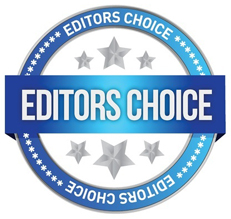 I have to get a new dental policy and get a crown on a molar. As an FYI, if your dental insurance doesn't cover a root canal or crown due to length of time. You still are given the contracted rate where the dentist cannot charge over a certain amount for the service and crown. Most people don't know this and many people in admin don't know this but this is a fact. This can save you hundreds of dollars typically- still going to be expensive but MUCH better than full price.
Okay, so while I am arranging a new dental policy, my tooth that I planned on crowning this month starts REALLY hurting. I did not have an abscess but it must have been inside because that was definitely a sign of infection and it was only going to get worse. I have had a root canal and crown on another tooth 5 years ago and the pain from the infection was beyond agony. Fortunately, I never had problems after the procedure and I have pretty good dental health, but I never want to experience that again so I got busy!
I had recently started taking iodine supplements by capsule and by drops in my water. So I immediately gave myself a super dose for a couple of days to get it going in my system. Still the pain lingered (I think the iodine was keeping the infection in check but not completely killing it), and I could tell it was starting to become more intense and more frequent. So I got online and started researching what I could do to at least keep the infection under control until I get some Penicillin from my doc so hopefully I won't need a root canal.
The following things I discovered and tried to a good measure of success:
1. Oil pulling with unrefined organic coconut oil. I got IMMEDIATE RESULTS!! My swelling in the roof of my mouth and all of my pain were gone! I was not congested at all, but the second I spit the oil out I got crazy pains all through my head as I felt the sinuses clearing and adjusting pressure! I did not even know I was inflamed! My body was having an intense immune response and it was going completely unnoticed until that moment! That is scary and I am actually so thankful I had this toothache or I might never have tried this! My lymph nodes are back to normal and they have a tendency to always stay a little swollen but I always come out "healthy" I am shocked and again thankful to all the good people that post on these websites! I began oil pulling 2 or 3 times a day but still after a couple of days I was not getting complete resolution. But I believe it is a part of the resolution.
2. I bought Turmeric in capsule form. I took 1 pill of 450 mg of Tumeric and curc. I did not notice anything with my tooth but other things were happening including my nose would run and other purging types of scenarios where I believe my body was detoxing! I felt that even though I could not feel a difference in my tooth, that obviously it was detoxing my system which overall is helping my body heal.
3. I tried OIL OF OREGANO! This stuff is crazy intense and STRONG. when they say drops I mean heed that warning!!! Trust me I didn't take it that seriously and I thought screw the tooth I think I just killed myself with oregano oil!
I put a couple of drops in my sparkling mineral water with fresh lemon and my iodine and it was completely good. So try this if you want to get it internally as well as topically.
HERE IS A MAGIC GERM KILLING COMBO THAT KNOCKED IT OUT:
Keep in mind I continued oil pulling 2 to 3 times a day, took my 1 pill of Turmeric in the morning with my iodine pills and also drops in my water (2 diff kinds of iodine are both needed by the body), but I then got a cotton ball and put 2 droppers of iodine on it with 3 to 4 drops of Oil of Oregano and put it directly on the gum above the tooth. GROSS and you will drool like a St. Bernard so seriously get a towel. I am not exaggerating. I kept it on my gum and did not move it for about 25 minutes. When I took it off WOW! No pain, all swelling completely and totally gone! I did not have pain for several hours and then I oil pulled again and took a Tylenol. Completely pain free into the middle of the next day! I still oil pulled and took my Turmeric and iodine and did the procedure again, but for only 10 minutes.
My situation is completely under control as I prepare to get my crown and prevent a root canal. As an extra measure I am going to make sure I take Penicillin for 5 days or so to prevent any potential lingering bugs that might get trapped in the crown. Penicillin is super cheap thank god and dentists don't have a problem prescribing it even just a call in. This is an FYI for others that might have a dentist at least get them some penicillin to help save a tooth. I never take antibiotics and never get sick, so I respond well to things and if you are the same way this could be an extra idea for you.
I really hope this helps someone because I think it is something that is pretty easy to follow and reasonable to maintain that also will help your general health.
Replied by Marie
(New York)
10/10/2016

---
Oil Pulling, Turmeric, Garlic
Posted by Jack (Scranton, Pa ) on 02/27/2010


Periapical Cyst: Eliminate it with Gauze, Water, Oil Pulling, Garlic Oil, Tumeric
A Periapical Cyst is formed after trapped puss cannot escape through the infected tooth's abscess, and instead finds a path into the jaw and cheek near the tooth abscess origin. The cyst usually gets quite large, expanding the cheek outward, putting pressure on the mouth and face. Until the puss finds a way out, it will remain. A possible cause is infection from biting down hard on the weak tooth, or through a narrow opening in the abscessed tooth.
SUMMARY
For a whole week I suffered with this type of cyst, making my cheek look bloated as though I had a very thick slice of salami between my jaw and inside cheek. It hurt on touch, and made my lower face nerves numb from the pressure. It was a bit embarrassing in public, but my health was most important, as this can sometimes be life threatening if it moves too far into the face or down the neck. Once you see the puss, you'll know why.
The day it finally broke, that morning, I decided to stuff a Gauze pad into my mouth throughout the day, to even out the look of my distorted face. By afternoon, the puss finally found a way out of my cheek tissue, through a tiny blister hole it pressed against, just above my lower jaw gum-line. Once the flow began, I carefully massaged out the rest, spitting out the salty, yellow-green puss and blood into the sink and rinsing with a glass of 50% hydrogen peroxide/ 50% water mix to disinfect the mouth.
I didn't have to use the scalpel, thanks to the gauze pad, stuffed into my upper cheek just above the infected tooth on the lower jaw. The pad was small enough to fit in my mouth, but large enough to press constantly against the cheek tissue from 10 AM to 2:30 PM that day only to my surprise. The gauze was very irritating to my inner cheek, and swelling began at 11 AM. By 2 PM, to the point the swelling of my cheek tissue was pushing against and almost over my lower teeth. By 2:30 PM, a hole broke through the blister on its own and the puss began seeping out. (Read below for the full story). To say I was pleased this worked was an understatement, as I was about to give up.
REMEDY INGREDIENTS:
If you have an tooth abscess and a cyst filled with puss in your cheek, try this:
1. Firm GAUZE PAD (or paper towel will work) folded near the problem tooth, against the cheek with the swelling and puss pocket. Gauze or paper towel absorb moisture and add constant wet pressure to the infected cheek, to help it form an outlet blister where nothing had been before the Gauze Pad was added.
2. Regular use of OIL PULLING as suggested on this site. I used Virgin Olive Oil and Canola Oil. Also, swishing with Hydrogen Peroxide and Water mix, and brushing with Baking Soda (sodium bicarbonate) helps too, drawing out toxins.
3. Tumeric Capsules or Tumeric powder to reduce swelling at first. Once you put in the Gauze Pad though, any later swelling is a good sign if it's building inside your mouth's cheek tissue, gums. This indicates it's trying to for a blister to escape through, as it was unable to make it through the cavity tooth.
4. Garlic Oil soft-gels, Liver Cod Oil softgels (A and D), Vitamin C, Multi-Vitamins are helpful to your body. Vitamin A treats the skin. I took a few more than suggested.
5. Water. If you're 200 pounds, I suggest 100 Fluid ounces of water per day (under a gallon). Water reduces infection. Imagine not drinking water, how will the infection leave your body if your organs are drying out, unable to flush infection from your body? If you're thirsty, you're already dehydrated. Drink plenty of water, just don't over do it as it could kill.
6. Eggs. Eggs provide amino acids, omega fatty acids, protein, vitamins, etc. An egg helps provide plenty of nutrition for growth and health. Chicks thrive on the yolk especially. The yolk is key. Cooked or eat as you like.
After that, It could take as little as one day for the blister to form, or longer, depending on your intake of the ingredients. Altogether, I only used the Gauze Pad for about five hours before it opened up a blister in my inner cheek for the puss to escape. Of course, the week of taking the other ingredients no doubt played a role, but nothing sped up the process as fast as the Gauze Pad that final day to my surprise.

ORIGINAL SYMPTOMS, CAUSE and detailed SOLUTION: 7 days plus 1 day cured:
Friday night, I bit down hard on a slice of pizza, and intense, sharp pain shot down my cavity tooth. About fifteen minutes, the pain eased up mostly, but by evening that day, there would be no sleep. Throughout all day Saturday, the non-stop excruciating throbbing intensified full force, and the tooth was very sore to the touch, followed quickly by a fever including the chills, weakness, sore throat and congestion, but no vomiting or diarrhea. And I had a numb feeling on my lower lip and chin, which was slowly spreading to my right cheek.
From experience, I covered myself in heavy blankets and stuck my head over an oil filled radiator space heater, putting life on hold. Staying so hot that I "sweat out" the illness, with more water than I normally drink (2 gallons over 1 day) and plenty of replenishing vitamin C and A, D, and Calcium, with sunny side up eggs. By Sunday night at 6 PM, the fever was mostly gone; no more sore throat, weakness, chills or throbbing tooth.
Having not slept and barely eaten for two days in a row, the absence of pain allowed some shut eye, for 2 hours sprints, as I'd wake up with intense thirst. I continued drinking, but by that evening, the numbness in my face was continuing into the night, followed by swelling of my chin, and finally the right lower jaw of my face. The inflamed cheek expanded about 3/4" from where it normally rests.
Sunday throughout the entire day, I kept a warm wet compress rag held with my hand against my cheek and after seeing on EarthClinic that Tumeric reduces inflammation, I went out to the store and stocked up on the powder and the capsules (which are more tolerable to ingest). Also on pure Olive Oil for oil pulling/swishing, plenty of odorless garlic softgels, more vitamin C, cod liver oil softgels, and multivitamins.
I tried it all, and the swelling finally went down by the next morning (mostly thanks to the compress and Tumeric), but it was time to go to work with a huge Periodical Cyst/facial lump on my cheek, still filled with puss trapped under the tooth. I discovered quickly, food going into the tooth wasn't the issue, but when I first bit down on it, that caused trauma to the lower right jaw nerves, resulting in numbness and puss infection beneath the tooth root. Having no way out through the tooth, the puss found a path into my lower cheek bone and tissue. The lump was very firm, but didn't hurt much, but the pressure on my lips was heavy. I could barely smile.
That Monday, I felt very tired having not slept, and weak, so I attempted to sleep all day and continue with the treatment. By Tuesday, the swelling had not even shrunk an inch, and I had to go to work.
Continuing this all week, it finally turned to Friday night once again, and this thing was still on my face. I'm normally embarrassed by such things as this, so that night, I decided to put a GAUZE pad in my mouth to balance out the protruding bump, stuffing it just above the now swollen lower jaw. "Looks more even with my face", I thought.
Saturday morning, I could see swelling inside my cheek, so I replaced the Gauze with a new one and almost gave up as I drove up to the hospital, then decided to follow my instinct, and drove away. I was going to try and cut a hole in there and save the money. Throughout the day, I picked up groceries and shopped for foods that would feed the bones in my teeth, not sap away the calcium from them like so many junk foods. From 10 AM to 2 PM, the gauze was becoming more irritating against my inner cheek, swelling more than it had all week. At 2:30 PM, just as I got home, something wonderful happened. I tasted a very unfamiliar, salty, foul substance in my mouth. I stopped the car and glanced in the mirror, seeing a big ball of yellow-green puss sapping out of my cheek tissue just near the gum-line. Thrilled, I began spitting out over six tablespoons of puss and blood, carefully pressing on the cyst to allow more to follow out. Inside, I immediately rinsed my mouth with hydrogen peroxide/water mix, to cleanse the mouth. An hour later of this continued treatment, the lump is completely void of puss, though it is still slightly swollen having gone through such abuse. My face is back to normally thankfully and I'm convinced all that work finally paid off, mere minutes before I was going to "cut a hole inside my mouth" from the misery. Absolute relief and joy, with some apprehension it could always return.
Having learned a lesson of a lifetime, I will no longer take my teeth for granted. I have been reading much on "Curing Tooth Decay", and will eat properly once more. A man named Doctor Price, back in 1936, wrote a dental health book about various isolated villages across the world who ate rye bread, eggs, cod liver oil, butter, cheese, some greens, and milk from grass fed cows, and they were immune to tooth decay. Alternatively, he discovered that many in America, who ate mostly white bread and sugar with skim milk, suffered from many cavities and teeth that had trouble fitting in their narrow jaws, despite brushing and flossing everyday. You can find out more online with a search for "Cure tooth decay". "
Replied by L P
(Dublin, Ireland)
06/17/2013

Replied by Om
(Hope, Bc, Canada)
06/17/2013

Replied by Joy
(Battleground, Wash)
06/17/2013

Replied by Dave
(Fountain Inn, SC)
06/18/2013

---
Olive Leaf
Posted by Kenneth (New South Wales) on 09/01/2016


TOOTH ABSCESS. - I have lost a tooth or 2 from the dreaded tooth abscess in the past when little information was available to help other than going to the dentist. I have now tried most of the recognised alternative published remedies and I have to say none of them were a total success - until - I took some fairly large doses of powdered olive leaf.
The result.......almost immediate, well, within a few hours, all pain subsided and after following on with reduced doses the abscess completely subsided. - AMAZING!!
---
Olive Leaf
Posted by DarenM (Trenton, MI) on 04/03/2009


About a week ago I ate some ice cream and developed a sinus infection. ( I expected I would since I am aware of the connection. But I did it anyway) Right away I started using cayenne pepper as I often do when I begin to feel something coming on. My sinuses drained fine and I thought I was getting better so I went out and partied it up. Smoking and doing things I should not have. Eventually I ended up with a tooth abscess which is no surprise since I have some major dental issues. I suspect that during my sinus drainage and a night out my body couldn't handle it all and then my poor tooth got infected.
Finally I stayed away from all the no no's. Sweets, smoking, alcohol ect.. I stayed with the cayenne pepper and eventually started to use garlic as well since the cayenee didn't seem to be doing all that great. It helped my sinuses tremendously but couldn't touch the infection in my jaw/gum/tooth. Once I started using garlic I was able to feel relief temporarily. I even tried tilting my head in a way as to allow the garlic oils and stuff to absorb into the tooth and gum. The infection was on my upper jaw. This seemed to help but barely, and garlic is hard to take a lot of. Plus I didn't wanna mix too much cayenne pepper and garlic as I understand them both to be natural anti-coagulants, and to much of that may not be safe.
I came back online for a new hope and came across Olive Leaf Extract. I went to a health food store called Better Health and purchased some. On mine it says:
150mg Olive Leaf Standardized Extract (18% oleuropein equal to 27mg.
150mg Olive Leaf Powder
I'm not sure how much the Olive Leaf Powder matters but the standardized extract with the oleuropein is what I understand to be the anti-biotic, anti-viral, and anti-parasitic portion. From research I gathered that olive leaf extract is non-toxic which I've yet to confirm with a reputable source. But I have been taking one capsule every 2 to 4 hours and sometimes for two days. All the swelling has disappeared, my sinus have been draining like crazy, the pain in my jaw/tooth/gums is gone and I have had more energy. It is not completely gone as I can still feel discomfort in that area but after only two days I am amazed. I have had abscesses like this in the past and I know how impossible they can seem. I have always had to get my tooth extracted in order to feel relief but not this time.
One downside is that my urine PH became very low half way through the second day. So low that it burned when I went to urinate. I didn't bother checking the ORP, but now I wish I had since olive leaf extract is suppose to be a good antioxidant and I'm left curious as to how it may affect the ORP of my urine. I suspect it would have a good ORP. I still don't know why my PH was so low. Olive leaf extract is a natural broad spectrum antibiotic and I understand that antibiotics can affect PH but I didn't think it would be like this. My PH was in the 4's.
I began drinking distilled water with a PH of about 8 and did the Lemon Bicarbonate Alkalizing drink as that is my favorite and seems to work well. Checked my PH again a couple hours later and it was 7.2.
Also two things to take note of: Olive Leaf Extract may lower blood pressure and/or glucose levels. I didn't notice much change in my blood pressure but if you are on blood thinners or you are diabetic this may not be for you.
Some other things I did to help the tooth abscess:
2 Drops Clove Oil on Q-Tip applied at base of infected tooth. I also use the Q-tip to kinda brush against my gums next to the tooth to use whatever Clove Oil is left on the Q-Tip.
3 Drops Clove Oil + 9 Drops Almond Oil applied to your skin on your cheek that is closest to the infected tooth. I use the Almond Oil because the Clove Oil is very potent and may irritate the skin.
50/50 - Hydrogen Peroxide / Water used as a mouthwash.
1 Sinus Rinse using a Netipot
Hope this helps someone. I love this website and it has helped me many times!
Replied by Ahmed
(Dubai)
10/21/2017

Replied by Mama To Many
(Tennessee)
10/21/2017

Replied by Charity
(Faithville, Usa)
10/21/2017

---
Olive Oil, Clove Oil, Charcoal
Posted by Ray (Collierville, Tennessee) on 03/30/2009


Over this past weekend I had a abscessed tooth with severe pain! I searched the web and found this site. I sent my wife to the stores and gathered oil of cloves, olive oil, processed charcoal, and made a pouch of gauge put this mixture in my mouth backed with heating pad and within two hours the abscess under the tooth gave it self up and the pain left! thank you for this site and great information. I was in severe pain and felt like a new person! i will pass this information on to my family and friends
---
Ozone
Posted by Faith (Pdx) on 09/22/2016


I had two loose teeth in the front. I had weekly ozone treatment for $50.00. The dentist was super nice and fair, he would inject a massive amount of ozone between the two teeth since ozone moves seeking something to react with and it goes after the infections and destroys them. It took ten sessions to kill the infection.
---
Ozone
Posted by Suzyq (Seattle) on 02/22/2016


I was very ill and my friend suggested ozone, I had 25 ozone shots in mouth over a span of 2 weeks, it did nothing for me, plus it made my brain feel really off... never again. I had to have dental cavitation surgery
---
Ozone
Posted by Smartie (Seattle) on 12/21/2015


Ozone works for some people. I would start slow. My first visit, I noticed I had a very odd sensation in my brain, my mind felt so weird. The holistic dentist told me some people just can't stand the ways it makes them feel.
---
Ozone
Posted by CeeCee (San Diego, CA) on 05/06/2009


calcified tooth root abcess:
Having never heard of oil pulling, I tried a very expensive alternative method to try and save an upper molar which had a calcified root that was infected and could not successfully be root canaled. The gum was sore and spongy. I signed many release forms before taking injections of ozone in the gums around the tooth. This was preceeded by ozone gas in the mouth, ears and nose and followed by vitamin injections. Six treatments a week apart was recommended. It was painful and painful to pay for-$500 per treatment, but the gum was no longer spongy and painful by the end of the treatment. It was recommended to retreat in six months or so. Unfortunately the ozone dried my saliva glands horribly. And after three plus months there is no improvement in my saliva glands, leaving me with horrible dry mouth.
Now I feel twinges of mild pain in that tooth area as well. I am trying the oil pulling as we speak and we see what happens.
Has anyone else tried similar ozone treatments or does anyone have natural remedies for dry mouth. Thank you. CeeCee
EC: Our dry mouth remedies page is here: www.earthclinic.com/cures/dry-mouth.html
---
Peppermint Oil
Posted by Crystal (Burlington, Nc, Usa) on 06/23/2012


After nearly 3-4 days of no relief from my tooth pain and swelling (I am sure I had an infection as my cheek was swollen and gums throbbing), I looked online for home remedies until my dentist appointment. I read on this site about many remedies such as apple cider vinegar in water, garlic, tea bags, etc for use with tooth pain. I tried them all and with very little relief. After reading one comment about the use of Pure Vanilla Extract (supposedly the alcohol content in it helped?) I went into my kitchen and then saw that I had Peppermint Oil. I remember reading how crushed peppermint worked for someone, so I decided to try the Peppermint Oil. The vanilla only had 35% alcohol, but the Peppermint Oil had 89%. I dabbed some on with my finger and I was amazed. I was finally able to sleep pain free. The throbbing stopped. And as a bonus I had fresh breath (minus the garlic from trying previously during the first day). I continued the use of Peppermint Oil whenever I felt pain, and it seemed to last for a good while. Just turn the bottle upside down with your fingertip on it, just to get a little on there, then dab your gum around your pain. It works wonders! I'm surprised I've seen no mention of it.
Replied by The Prophet
(Midwest, US)
12/05/2014

---
Poultices
Posted by Aywen C. (Olympia) on 03/27/2022


I created a poultice with baking soda, turmeric, and lavender oil and it was effective at soothing and numbing pain as well as protecting the area against air and water. A raw smooshed onion poultice also helped. Yarrow and other greens chewed up and held against the teeth can be antiseptic and soothing.
---
Pyrogenium (Homeopathic Remedy)
Posted by Nmx (Mn) on 11/29/2013


Homeopathy to the rescue again...... I have suffered with weak dental roots for years and have paid dearly for it.... and often found that the antibiotics the doctors used to help one tooth would harm another tooth... But after years of forking over hundreds of dollars for a root canal.... I finally found a miracle cure which dentists won't want you to know about... I haven't needed a root canal since. A few years back, after having to have a surgical root canal - because the dentist had broken off a tool in my root when he performed the initial root canal... I developed an infection after the surgery... my Dr. gave me Doxycycline for the infection... it stripped my digestive tract and turned it into "acid city"... Doxy was horrible and made me very acidic for the first time in my life. After a few days it still wasn't getting rid of the infection... I looked thru a book on "Dental Homeopathy" and found a little known remedy for tooth infections... Pyrogenium (9-12x or c)... Within one day the infection was gone. Now if I ever feel any twinging in a tooth that might mean I have an infection in my tooth... I immediately take Pyrogenium and the pain goes away... I've avoided a few expensive root canals thanks to Pyrogen.... Pass it on...
To show you how bad it is... my regular dentist sent me to an endodontist because he saw an irregularity in my root (this was many years ago)... the "expert endodontist" said I needed a root canal... He charged me $800 for it... When I went back to my regular dentist...he said there was still a problem... so I went back to endodontist... he proclaimed that it actually was a cracked root, not an infected tooth and the moron actually was going to make me pay him again to do a root canal.... I've pretty much given up on dentists and find my own cures... For $7.00 you can heal your roots not destroy them with a root canal... Also Calc Fluor is another homeopathy that claims to rebuild teeth... so you may not even need fillings... I haven't had a chance to try this but you might want to.
Replied by Nancy
(Arizona)
03/19/2017

Replied by Kaia
(Bc, Canada)
10/22/2017

Replied by richard
(detroit, mi)
11/06/2022

---
Raw Tomatoes
Posted by Robert (Martinez, Calif.) on 06/24/2008


If accessible, use water pik to irrigate the area infected & you may include peroxide or salt in the irrigation water be sure to rinse the water pik after by sending clean water thru it after the tooth irrigation is ended. you can get creative & use baking soda ,or vinegar, or iodine, etc.
Now here is something that worked for me: eat up to 12 tomatoes raw only & if you can find raw cheese, unsalted for pain this works great. I got up to 7 tomatoes & the abscess burst! I had a tuff time to find unsalted cheese so I bought it at least raw anyway. The main thing is the tomatoe. My abscess has not returned in 2 years. have fun.. bob
---