Colloidal Silver, DMSO  
Posted by Carolyn (Lubbock, Tx) on 12/09/2010


I had a abscessed tooth that was giving me fits. This is what worked for me. 2-3 oz. of very warm water, add 2 tablespoons of 10ppm colloidal silver and only 6 drops of DMSO. Swish this around your bad tooth. I try to keep it in my mouth about 2-3 minutes then spit it out. Keep doing this till you have used all the water mixture. Do this 2 times a day and in 2-3 days the infection and pain will be gone. It really worked for me.
Replied by Paisley
Tx
09/21/2016

Replied by Et
California
01/12/2017

---
Dental Abscess Remedies  
Posted by Maddtom (Colorado, Usa) on 07/28/2013

Folks, recently discovered not so painful soft "lump" on outside upper back tooth. This tooth has been bothering me for couple of months. Very painful for a couple of weeks and then no pain. I know it will need to come out very soon. Question is: how to mitigate and even eliminate this infection. I pull EVOO at least twice a day and have for more than 6 months. My overall health is excellent (65yrs). Like I said I know this tooth needs to come out and I want to eliminate this abscess before I go in (if possible)... Thanks for any info. ThomasM
Replied by Om
Hope Bc Canada
07/28/2013

---
Dental Treatment  
Posted by Ben (Toronto, Ontario, Canada) on 02/04/2012

This is an aside from those who posted about treatments for tooth ailments. I go to the local college here in Toronto for hygenic treatment as well as fillings. Because this is a college, the fees are minimal, for the fillings it was $20 per filling. However the appointments are in 3 hour blocks because the students are working on you and have to be constantly evaluated by the instructors. If you have the time, it's a great cost saver.
---
Dietary Changes, Multiple Remedies  
Posted by Erin (Lafayette, In) on 04/18/2011


Took my 9 year old daughter to the dentist and come to find out she had a gum abcess and infection in a tooth with a cavity. Of course their first recourse was to put her on antibiotics so they could pull the tooth 1 week later. I refused the antibiotics, nicely, but I still got the dirty look and the "note" on the file. So, my daughter and I were very determined to stop the issue in it's tracks... Just to prove them wrong if nothing else. This isn't for the lazy at heart... it's 7 days of killing an infection and keeping it killed.
First of all, NO sugar. She got whole grain bread maybe once per day, but not at all if we could get away with it, other than that, no grains. Pasturized dairy was cut way back to just cheese on occassion. That means no sodas or juices, water was the drink of the week. Whole, low sugar fruits are okay (apples, berries, melon), and of course veges.
Okay, now for the fun part: once per day she did a rinse of water with baking soda and peroxide (I never really measured it, just put some water - maybe 1/4 cup?? -- in a cup with maybe 1 tsp of baking soda and 1/2 tsp of peroxide or so). Twice per day she did a rinse of a commercial tea tree mouthwash with an extra 4 drops of grapefruit seed extract added. Each rinse is done after brushing the teeth.
Once per day, the infected area was sprayed with 2 squirts of colloidial silver, 10 ppm.
Every day she took supplements of:
Vitamin C, 1000 mg
Vitamin D 10-15, 000 IU
Chelated Zinc 100 mg
Oil of Oregano 45 mg (standardized to 70% carvacrol)
Olive Leaf 310 mg with 40 mg of powdered extract standardized to 18% oleuropein
Krill Oil for Omega 3's
A Garlic supplement for Immune support, though if I could have gotten her to take whole, crushed garlic I would have been happier.
And Alpha Lipoic Acid 100 mg
Definitely believe in leaving nothing to chance.
We started this regimen on a Monday afternoon when she got home from school, and by Wednesday she was totally pain free. The cavity itself lightened in color. We kept it up for the entire week, and by the time she got to the dentist for the extraction... Well, they were surprised. Looked at her file, looked in her mouth, asked her if there was any pain (she replied no, naturally), and then the super sweet assistant actually asked me how we did that. They confirmed that she was completely infection and abcess free.
Sorry for the lengthy post, but I always like to see amounts and directions... So hopefully this can help someone else :-)
Replied by Bess
Calgary, Alberta, Canada
04/19/2011

Replied by Coregon
San Diego, Ca
06/09/2013

Replied by Annie
Australia
08/17/2015

---
Echinacea  
Posted by Firminatus (Mansal Lacy Hereford, Hereford/UK) on 03/21/2010


Several years ago, I had an infection in the root canal linked to four upper front crowns. I went to the Dentist who gave me an anti-biotic, which seemed to clear it up. Two weeks later the infection returned worse than ever, so I decided to try Echinacea (purple cone flower). I made a tea with a teaspoon of the dried leaves with a pint of hot water in a small stainless steel teapot and simmered the concoction gently for about ten minutes until it had cooled enough to hold in my mouth. I held the warm liquid in my mouth, swishing it around my mouth for about ten minutes, once in the morning and again before I went to bed. On the third day the pain which had been somewhere under my nose had gone, and I had an abscess on my gum which burst later that day and quickly healed. With love as always.
---
Echinacea, Goldenseal  
Posted by Georje on 04/24/2008


I cured an abscessed tooth by taking a half teaspoon of echinacea/ goldenseal tincture every hour for the first day of a really severe toothache and holding spilanthes tincture in my mouth to dull the pain. I discovered the herb meadow sweet to be the best pain relief for the tooth. Within minutes of drinking a mild decoction of the tea the pain would be gone for hours. It was a long weekend and no hope for going to the dentist. I was suprised the next morning that the swelling was way down so I continued taking the echinacea/ goldenseal tincture. as the abscess subsided i decreased the dose, taking it every three or four hours the second day . I continued for a week taking 3 doses a day. At the end of that time I had no abscess . It was confirmed a few weeks later by xrays at the dentist. I also drank lots of water with a 1/2 fresh lemon or lime sqeezed into to it.
---
Eucalyptus Tea Bags  
Posted by Evangeline (Bowling Green, Ohio) on 09/25/2009


I have had an abcessed tooth off and on for a while. I have tried just about everything on it and found one of the best remedies to be eucalyptus tea bags. Put the tea bag in your mouth around the infected tooth and hold it in there as long as you feel necessary. sometimes I would sleep with one. When you take the bag out you can literaly see some of the infection on the bag that has been drawn out of your tooth.
Replied by Adrian
California
05/10/2016

Replied by Mama To Many
Tennessee
05/11/2016

---
Fenugreek  
Posted by Jeanne (Rouyn - Noranda, Quebec, CANADA) on 11/01/2006


Fenugreek steeped into a tea / mouthwash cured abscessed teeth. I rinsed my mouth and then soaked a gauze pad and placed in in my mouth for an hour at a time and it drew the infection out of my system. Sometimes I had to open a little hole in my gums so it would drain. I had 10 abscessed teeth at one time and did this for many months. It helped me alot as I didn't have any medical coverage to go to a dentist myself. I still to this day recommend this to anyone with the same problem.
Replied by Maykyla
Chico
02/07/2016

Replied by Katzie
Calgary
02/07/2016

Replied by Lynn
California
02/13/2016

Replied by Katzie
Calgary
02/16/2016

---
French Green Clay  
Posted by Mama To Many

(Tennessee, Usa) on 04/02/2016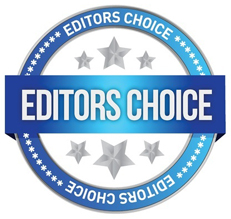 My four year old had a tooth abscess a few weeks ago. It was in the gum above one of his top front teeth. I only knew what it was because my firstborn had had the same thing almost 20 years ago. At the time we knew nothing else to do so we went to the dentist. I think the dentist pulled the tooth and gave him an antibiotic.
Well, knowing what to do at home didn't mean a four year old was going to be too keen on my treatment plan. The best course of action seemed to be putting clay on the abscess overnight. I have done this myself and knew the clay would stay put, or at least would only slowly wear away from the area overnight. Anyway, it seemed the best option!
I had French Green Clay powder handy (thanks to Mmsg's mention of it a number of times over the years! ) and mixed equal parts in a little cup. I waited a few minutes until it was like mud. I smeared a pea sized amount over the abscess area after he was in bed and very sleepy. I made a point of making sure he was tired at bedtime so he wouldn't mind so much. I was afraid if he was awake for a while he would fool with it and it would end up not being where I wanted it. In the morning, I removed what was left with a paper towel.
I did this 3 nights in a row. I didn't do anything else. (Maybe I gave him vitamin C during the day, can't remember now. It would have been a good idea anyway! ) After 3 days it was gone. As if it had never been there.
Bentonite clay would have worked as well I think, the French Green was just the most handy at the moment. And I love French Green Clay. It is so silky!
~Mama to Many~
---
Fresh Oregano and Lemons  
Posted by Alosurot (Usa) on 07/15/2016


Had a re-occuring back moler - pre-existing tooth/bone infection and in the 9th hour before going to the ER thought I'd give this a try:
Steeped fresh oregano plant from a friends garden and chopped fresh organic lemons (with peels- important) and let both steep (do not boil) together for :30 mins - and swished in mouth every 15-30 mins, then consumed - repeat during waking hours for at least 5 days.
Amazingly, the very severe pain subsided instantly! The medium inflammation reduced daily. It's important to continue applications for 5 days or longer- as needed, even though symptoms are relieved.
---
Garlic, Cloves  
Posted by Mominmaine (Waterville, Maine) on 12/14/2010


I was young when I got braces, which messed my teeth up more then anything! I had my top teeth extracted, after years of fighting with broken teeth, infections, and so on. (now goin through alot with my bottom teeth) ive tried EVERYTHING.. But have found that whole clove garlic (3-5 cloves a day.. I cut them up and swallow them with water) will help with infection, and clove oil works wonders! I couldnt get over how fast clove oil can take away the pain. I dip just the tip of a q-tip into the oil, and hold it to my tooth for a few seconds, then the surrounding gums. It will make your mouth numb if you use to much! I had severe pain that took over one side of my face.
I cant stress how much clove oil has saved me from those sleepless nights, and awful pains. The only other thing that has worked for a little while was natural vanilla extract. I did the same thing, q-tip dipped in the vanilla, but I would take the cotton off the q-tip, and press it against my tooth or gums. I really hope this helps someone out there.. This pain, and having to deal with tooth pain/infection/abcess is the WORST! Btw, garlic works wonders for colds and sinus infections too!
---
Posted by Paul (Suffolk, England) on 06/25/2009


Hi all, I must start with a HUGE THANK YOU to all, I had a tooth-ache (with Abcess) & was in so much pain, felt & looked like my right cheek had gone cpl rounds with mike tyson. Can't get to see a dentist for another week, Doctors said I had to see my Dentist. Anyway found this "web site" thank god, Read thru ya messages on 24th/06/2009, Rushed off to local shops, got bottle of Cloves & then some Garlic buds, 4 boxes of ____________mouth wash. Anyway after doing the works, ending with Cloves & Garlic the pain has gone now the next day, I got sum pus & blood out & swelling has gone down & NO PAIN, how ever, the next day, it still feel a little swallon can this be just the sore-ness & abuse I have given my inner mouth, gum area ? (over the last few days). It don't hurt, NO tooth pain etc. Can it just be swalling of that area now. I just can not THANK YOU enough, Again Many Thanks for the Garlic & Cloves Idea.
---
Posted by Mary Lynn (New Freeport, Pa) on 04/23/2009


Cloves, garlic really worked for tooth pain and abscess!
I have had an abscess that started over a year ago. I looked online and saw that garlic works to kill the abscess. I ate 3 cloves of minced up garlic a day, and after 3 days the infection was killed. I had started eating right, avoiding white sugar and white flour, corn syrup, MSG's and all the other 'non foods' out there, started drinking raw milk, etc. About a month ago I started eating bread a lot, wasn't eating as well as I should have. I also binged on chocolate at Easter, ate a LOT of it. So, what happened? My tooth became infected again! I never was able to get the abscess to drain (I tried using a cottonball and salt/baking soda but it was under my upper gum and I could never get it 'right on' where the swelling was, it would always move and hit where the gum wasn't swelled up). So I went on here to find out about cloves. I don't have clove oil, and the pain was getting worse because I kept putting off treating it with raw garlic. I saw someone mention using clove powder, and dipped a cotton ball in that. It burned my gum, but it's hard to get the powder up there because the abscess is so high up near my cheek and gum. So instead, I got some hot water from the tap (probably 120 degrees, not boiling water, about 1 ounce or less, and took 1/2 teaspoon of clove powder, mixed it in with the water and swished it around my mouth. About 5 minutes later, the pain was pretty much gone! I then minced up a large clove of garlic and ate it (with food, because garlic is pretty hot tasting). So far so good! The powdered cloves in the water worked, and wasn't as burning to my gum either. I will eat another clove of garlic tonight before I go to bed. I keep taking raw garlic until the infection goes away and the tooth stops hurting. Excellent advice, thank you! I tell others about this website, in fact I'm going to email my friend now (she has a lot of tooth problems). Thank you so much!!
Replied by Robbie
Bournemouth England
05/18/2015

---
Garlic, Hydrogen Peroxide  
Posted by Earth Hopeful (Los Angeles, Ca, United States) on 05/11/2011

hello, I have been reading everything on here, last week I started noticing that my tooth was hurting, im not a big fan of the dentist so I tried ignoring it, then the pain got more severe so I came on here and saw that hydrogen peroxide has helped a lot of you. I tried it and it helped a lot, but then my jaw went numb and I noticed it was a little swollen. Pain in my tooth is minimal, I can eat. And sometimes it doesnt hurt at all. Just my jaw hurts and is swollen. I am trying garlic, but any ideas on the whole jaw situation? my ear has been killing me too.
Replied by Kelly
Cambridge, Ma
05/12/2011

---
Posted by Susan (Owen Sound, Ontario, Ontario Canada) on 02/10/2011


I have been having an issue with an infection in the bone beneath a failed root canal. Antibiotics didn't touch it, and I was told the tooth would have to come out. I started chewing raw garlic for the pain, which worked immediately. I then started rinsing with a 50/50 solution of hydrogen peroxide and water, and after only two days, the swelling has gone down and the tooth again feels like it "fits' in my mouth. I would never have believed that garlic and H2O2 would have made such a remarkable difference, but it has. I may still have to have an extraction in the future, but for now, all is well and that's good enough for me! Thank you EC for this amazing resource!
---