Castor Oil  
Posted by Twinsauntymom (Ca) on 03/01/2015


Castor oil takes away pain and swelling from my tooth abscess.
I have had a long-standing problem with a tooth abscess made me miserable. My lower and upper jaw were throbbing and tender. My glands on that side of my neck were swollen and tender, and the pain went up into my sinuses.
I had experienced the pain relieving properties of castor oil before, on my arthritic joints, and thought I would try it on my sore jaw. I gently rubbed a little castor oil all over the sore area of my face and neck. I warmed the oil first, to make it easier to spread. Within 30 - 40 minutes the pain was much less, within another 20 minutes or so, it was completely gone. I applied a little more oil before bed, and put an old towel on my pillow to protect the bed linen.
When I awoke, I was still completely pain free. The swollen glands were back to normal and the facial swelling was gone.
The abscess flares up now and then. At the first sign of discomfort I apply the castor oil and the abscess never gets too painful at all.
---
Cayenne  
Posted by DENNIS (BYHALIA, MS) on 01/04/2008


FORGET THAT ROOT CANAL & SUPER SORE SWOLLEN JAW!
Abscess tooth WITH SUPER SORE swollen jaw.
This recipe is famous for getting that abscess down (even beneath a crown tooth)
3 parts Slippery Elm, 2 parts baking yeast, 4 drops cloves, 1/3 teaspoon cayenne pepper, and open two activated caracole capsules and mix..
Add a little water enough to make a paste. It will be gummy due to the slippery elm. Then pack this mixture around the gum. The slippery elm, and charcoal, draws out the inflammation, the cayenne stimulates the cells around the tooth to release toxins and the cloves are added as a pain remedy, especially toothache. repeat every three to four hours as needed.
NEXT: Back it up by taking two capsules of turmeric in the AM and also two in the PM..TILL SWELING AND PAIN GO AWAY.
MAN MY TOOTH WAS SO SORE THAT I COULD NOT CLOSE MY MOUTH (ate soup and mash potato's) AND (DAY ONE) WITHIN HOURS I GOT SUCH RELEIF.......
AND BY THE END OF (DAY Three) totally healed!
INFECTION HAS NOT REOCCURED FOR OVER TWO YEARS NOW....
THANK THE LORD FOR NATURAL CURES.....
PS:
ALSO NOW DAILY AS A NATURAL ANTIBOTIC AND AS AN IMMUNE BOOSTER /ANTIOXIDENT
I MIX ONE HEAPING TEA-SPOON OF CAYENNE PEPPER INTO ONE CUP OF TOMATO JUICE AND DRINK IN THE AM AND ANOTHER CUP BEFORE BED IN THE PM.
THIS GREAT TASTING TREAT WILL GENTLY PURGE OUT YOUR WHOLE SYSTEM AND WILL ENHANCE YOUR TOTAL PHYSICAL AND EMOTIONAL HEALTH...(HEY GUYS IT HAS AN EFFECT ON US EVEN BETTER THAN VIAGRA)
PS: CANCER CELLS UNDER A MICROSCOPE HATE THIS MIX AS WELL!
BEST WISHES FOR BETTER HEALTH!
Replied by Purelife
Columbia, Sc
03/18/2010

Replied by Mindy
Utah
12/14/2016

---
Cell Salts, Flower Remedies  
Posted by Maypeacebewithall (Singapore) on 04/13/2012


I have used cell salt no. 9 Mag Phos to relieve my mum's and my brother's toothache a few times. I crushed the tablet in some water and asked them to drink and hold it in the area of their tooth pain. Swallow it after a few minutes. The tooth pain subsided within minutes, sometimes as fast as when holding the solution in their month.
Once my brother had an excruciating tooth pain which shoot up to his head. He said that your tears will just rolled down automatically from the intensity of the pain. I dropped a few drops of flower essence into his decayed wisdom teeth and set an intention for the flower essence to heal him in his highest good and the severe pain also subsided within minutes. The flower essence I used is made from the painkiller plant.
Lastly, there was another time where I applied Aura Soma Physical Rescue oil to his cheek where his tooth pain was located. I poured some oil onto my palm and just rubbed onto his cheeks. Then, I placed my palms on his cheeks and send healing prayers to his decayed tooth. And his pain also subsided within minutes. Intention and Faith seems to be very important. Combined with the appropriate "tool", it can work miracles! Hope my above experiences can help others.
---
Clove oil  
Posted by Grabacokelaurie ( ) on 06/22/2017


I have used clove oil several times for an infected tooth. I live in a very rural area, so there are no stores that carry clove oil. I mix ground cloves and canola oil to make a loose paste. I put the mixture on with a q-tip and within minutes the pain is gone. Usually the swelling along with the pain are gone in a few days after a few applications each day.
---
Clove Oil  
Posted by Jenny (Denver ) on 04/02/2017


Broken backtooth with nerve pain. tried teabags first, helped for a night or 2. tried garlic next, helped for another 2 days but the smell sucks.
THEN I got clove oil which turned out to be the miracle worker, smell isnt too bad and can burn but def thankful for its taken most the pain away. I use a drop or 2 twice a day, then chug water after cuz the slight burn.
Also try to keep mouth clean with oil pulling and hot water & sea salt swish.
---
Cloves and Black Tea  
Posted by Arianne (Al) on 12/03/2015


I just want to thank EARTH CLINIC and all its awesome members for sharing the information on CLOVES and BLACK TEA BAGS to heal Abscesses.
I got my first abscess on Sunday...by Monday it was uber swollen and starting to hurt..Tuesday I started the cloves on the gums and salt water rinse....Tuesday night I was sitting with the tea bag in when it totally burst and drained....after rinsing and swishing with salt water I followed with OIL PULLING with coconut oil...by Wednesday it was completely flat...and Thursday..today....NO MORE ABSCESS and ZERO PAIN...Praise GOD for NATURAL MEDICINE and THANK YOU EARTH CLINIC for being a trusted resource ;-)
Replied by Facm
California
03/17/2016

---
Colloidal Silver, DMSO  
Posted by Carolyn (Lubbock, Tx) on 12/09/2010


I had a abscessed tooth that was giving me fits. This is what worked for me. 2-3 oz. of very warm water, add 2 tablespoons of 10ppm colloidal silver and only 6 drops of DMSO. Swish this around your bad tooth. I try to keep it in my mouth about 2-3 minutes then spit it out. Keep doing this till you have used all the water mixture. Do this 2 times a day and in 2-3 days the infection and pain will be gone. It really worked for me.
Replied by Paisley
Tx
09/21/2016

Replied by Et
California
01/12/2017

Replied by Lindsay
Wi
04/09/2017

---
Dental Abscess Remedies  
Posted by Maddtom (Colorado, Usa) on 07/28/2013 1 posts

Folks, recently discovered not so painful soft "lump" on outside upper back tooth. This tooth has been bothering me for couple of months. Very painful for a couple of weeks and then no pain. I know it will need to come out very soon. Question is: how to mitigate and even eliminate this infection. I pull EVOO at least twice a day and have for more than 6 months. My overall health is excellent (65yrs). Like I said I know this tooth needs to come out and I want to eliminate this abscess before I go in (if possible)... Thanks for any info. ThomasM
Replied by Om
Hope Bc Canada
07/28/2013

Replied by Chris
Alberta
03/17/2017

---
Dental Treatment  
Posted by Ben (Toronto, Ontario, Canada) on 02/04/2012

This is an aside from those who posted about treatments for tooth ailments. I go to the local college here in Toronto for hygenic treatment as well as fillings. Because this is a college, the fees are minimal, for the fillings it was $20 per filling. However the appointments are in 3 hour blocks because the students are working on you and have to be constantly evaluated by the instructors. If you have the time, it's a great cost saver.
---
Dietary Changes, Multiple Remedies  
Posted by Erin (Lafayette, In) on 04/18/2011


Took my 9 year old daughter to the dentist and come to find out she had a gum abcess and infection in a tooth with a cavity. Of course their first recourse was to put her on antibiotics so they could pull the tooth 1 week later. I refused the antibiotics, nicely, but I still got the dirty look and the "note" on the file. So, my daughter and I were very determined to stop the issue in it's tracks... Just to prove them wrong if nothing else. This isn't for the lazy at heart... it's 7 days of killing an infection and keeping it killed.
First of all, NO sugar. She got whole grain bread maybe once per day, but not at all if we could get away with it, other than that, no grains. Pasturized dairy was cut way back to just cheese on occassion. That means no sodas or juices, water was the drink of the week. Whole, low sugar fruits are okay (apples, berries, melon), and of course veges.
Okay, now for the fun part: once per day she did a rinse of water with baking soda and peroxide (I never really measured it, just put some water - maybe 1/4 cup?? -- in a cup with maybe 1 tsp of baking soda and 1/2 tsp of peroxide or so). Twice per day she did a rinse of a commercial tea tree mouthwash with an extra 4 drops of grapefruit seed extract added. Each rinse is done after brushing the teeth.
Once per day, the infected area was sprayed with 2 squirts of colloidial silver, 10 ppm.
Every day she took supplements of:
Vitamin C, 1000 mg
Vitamin D 10-15, 000 IU
Chelated Zinc 100 mg
Oil of Oregano 45 mg (standardized to 70% carvacrol)
Olive Leaf 310 mg with 40 mg of powdered extract standardized to 18% oleuropein
Krill Oil for Omega 3's
A Garlic supplement for Immune support, though if I could have gotten her to take whole, crushed garlic I would have been happier.
And Alpha Lipoic Acid 100 mg
Definitely believe in leaving nothing to chance.
We started this regimen on a Monday afternoon when she got home from school, and by Wednesday she was totally pain free. The cavity itself lightened in color. We kept it up for the entire week, and by the time she got to the dentist for the extraction... Well, they were surprised. Looked at her file, looked in her mouth, asked her if there was any pain (she replied no, naturally), and then the super sweet assistant actually asked me how we did that. They confirmed that she was completely infection and abcess free.
Sorry for the lengthy post, but I always like to see amounts and directions... So hopefully this can help someone else :-)
Replied by Bess
Calgary, Alberta, Canada
04/19/2011

Replied by Coregon
San Diego, Ca
06/09/2013

Replied by Annie
Australia
08/17/2015

Replied by Hilary
Nj
03/23/2017

Replied by Megan
Tennessee
11/08/2017

---
Echinacea  
Posted by Firminatus (Mansal Lacy Hereford, Hereford/UK) on 03/21/2010


Several years ago, I had an infection in the root canal linked to four upper front crowns. I went to the Dentist who gave me an anti-biotic, which seemed to clear it up. Two weeks later the infection returned worse than ever, so I decided to try Echinacea (purple cone flower). I made a tea with a teaspoon of the dried leaves with a pint of hot water in a small stainless steel teapot and simmered the concoction gently for about ten minutes until it had cooled enough to hold in my mouth. I held the warm liquid in my mouth, swishing it around my mouth for about ten minutes, once in the morning and again before I went to bed. On the third day the pain which had been somewhere under my nose had gone, and I had an abscess on my gum which burst later that day and quickly healed. With love as always.
---
Echinacea, Goldenseal  
Posted by Benjamin "tv Tech" Harris (Jonesboro Ga.) on 04/16/2017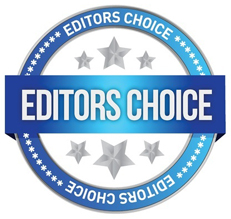 My GO-TO For Any Toothache / Infection pain gone within hours
I was suffering really bad from a double toothache both back teeth, one up top, one on bottom, on same side, now when I say pain I mean excruciating like someone was drilling into my teeth with a super sharp drill or ice pick kind of pain. The first thing I tried was clove oil, on a scale of 1-10 it helped maybe a 4-5. Then I tried tea tree oil with maybe a 2-4 result. This was the first night needless to say I got very little sleep.
Then day 2 was worse until I noticed that keeping cool/cold water on the area stopped the pain as long as I left it on there and water was cool/cold. This was good until it was time to go to sleep which I was unable to sleep because of the severe pain that returned in seconds after the water warmed up or was swallowed. Well I ended up doing an all nighter sipping on cool/cold water back and forth to the fridge every hour or so to get another bottle water. went through a 24 pack of 16oz waters in 1 day then I was about to go to dentist to extract them and luckily they were fully booked with no openings for a few days which made me call my local herb shop to talk to Gene and he suggested echinacea and goldenseal. Which they had in my favorite form (loose herb), which I made into a tea. and within a few hours
BINGO!!! the pain went down by 2 thirds and by end of day all my pain was gone except for a little soreness in the area which finally cleared up in the following days. and needless to say I never got the teeth extracted I continue taking echinacea tea but goldenseal can only be taken for 7-10 days at a time because it is so powerful (please seek professional advise on dosage).
But I mix in a little goldenseal into my echinacea tea from time to time as a maintenance dose along with a good amount of red clover. All in all I have found my go to for any toothache/infection and I can keep my teeth for the chewing that I need them for.
Replied by Charity
Faithville, Us
04/17/2017

---
Posted by Georje on 04/24/2008


I cured an abscessed tooth by taking a half teaspoon of echinacea/ goldenseal tincture every hour for the first day of a really severe toothache and holding spilanthes tincture in my mouth to dull the pain. I discovered the herb meadow sweet to be the best pain relief for the tooth. Within minutes of drinking a mild decoction of the tea the pain would be gone for hours. It was a long weekend and no hope for going to the dentist. I was suprised the next morning that the swelling was way down so I continued taking the echinacea/ goldenseal tincture. as the abscess subsided i decreased the dose, taking it every three or four hours the second day . I continued for a week taking 3 doses a day. At the end of that time I had no abscess . It was confirmed a few weeks later by xrays at the dentist. I also drank lots of water with a 1/2 fresh lemon or lime sqeezed into to it.
---
Eucalyptus Tea Bags  
Posted by Evangeline (Bowling Green, Ohio) on 09/25/2009


I have had an abcessed tooth off and on for a while. I have tried just about everything on it and found one of the best remedies to be eucalyptus tea bags. Put the tea bag in your mouth around the infected tooth and hold it in there as long as you feel necessary. sometimes I would sleep with one. When you take the bag out you can literaly see some of the infection on the bag that has been drawn out of your tooth.
Replied by Adrian
California
05/10/2016

Replied by Mama To Many
Tennessee
05/11/2016

---
Fenugreek  
Posted by Jeanne (Rouyn - Noranda, Quebec, CANADA) on 11/01/2006


Fenugreek steeped into a tea / mouthwash cured abscessed teeth. I rinsed my mouth and then soaked a gauze pad and placed in in my mouth for an hour at a time and it drew the infection out of my system. Sometimes I had to open a little hole in my gums so it would drain. I had 10 abscessed teeth at one time and did this for many months. It helped me alot as I didn't have any medical coverage to go to a dentist myself. I still to this day recommend this to anyone with the same problem.
Replied by Maykyla
Chico
02/07/2016

Replied by Katzie
Calgary
02/07/2016

Replied by Lynn
California
02/13/2016

Replied by Katzie
Calgary
02/16/2016

---