Garlic, Vitamin C and Bamboo Salt  
Posted by Yvonne (Singapore) on 11/28/2016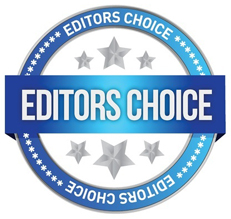 Hi guys, woke up with dull pain in lower molar, went to a random dentist nearby at 10am (and though a regular cleaning will do the job), the 'cold test' they performed made the pain worse (unbearably excruciating and non-stop), that I have to keep holding water in my mouth or the pain keeps coming back. At 2pm, I can't take it anymore, went back, they told me it was really bad gum infection with pus and my molar was shaking. So they suggested periodontist specialist and root canal. I can't wait and make a trip to periodontist specialist and didn't want to do root canal after reading all the bad things about it, so in desperation, I opted for extraction. 1 day after the anesthesia of the extraction dies off, the neighboring teeth and gum start to ache (bacteria spread), so I started on the ponstan and antibiotics given by the dentist, which helped reduce the infection/inflammation by around 40%.
Then after reading reviews of this site, I started chewing garlic and taking lots of Vitamin C (6,000mg) for a couple days. Both helped by around 70%. Then there is the side effect of skin burn/sore on the cheek and inner lips with use of garlic, so garlic can't be used constantly.
But what I would like to share with whoever is reading this review is that Bamboo Salt (9x baked) is the game-changer. It managed to fix the remaining 30% sensitivity, sore and ache in nearby gum, teeth and extraction site, that garlic and Vit C can't fix). I really didn't have to extract my molar if I knew about bamboo salt before I go to the dentist.
All my gums and teeth and in perfect shape now. Google "Bamboo Salt" and there are medical reports it can even cure oral cancer: https://www.ncbi.nlm.nih.gov/pubmed/23403521
EC: Interesting, thank you!

For those who don't know much about this Korean remedy...

Jukyeom is a Korean folk remedy consisting of salt roasted in bamboo. ... The trace elements in the clay and bamboo are thought to make this form of salt more healthy. Historically, jukyeom has been used as a digestive aid, styptic, disinfectant, or dentifrice.
---
Garlic-Infused Yogurt  
Posted by Carra (San Diego, Californa) on 07/13/2008


I have had two startling healing successes using fresh plain yoghurt with active cultures infused with fresh raw garlic and I wanted to share this.
Recently I had a tooth unexpectedly abcess so swiftly that my jaw swelled overnight and became extremely painful. I had transportation and schduling problems and couldn't get into a dentist, didn't know what to do. Until I re-red an old herbal of mine that listed clinical studies on the antibiotic prpperties of fresh garlic on wounds and infections. I then went on the internet for more current information.
I had a container of fresh, plain yoghurt with probiotics /active cultures and I had cloves of fresh garlic on hand. I decided to peel and slice several cloves of garlic and infuse the yoghurt with the garlic as a means to get fresh garlic into my system and directly on the affected tooth as well. My decision to use the fresh yoghurt as a medium for the garlic was based in the research that has sown raw garlic to be supportive of friendly bacteria and to target harmful ones. I figured that the yoghurt's having the probiotics would support my system and help cushion the shock of my suddenly ingesting the raw garlic.
I started eating the strongly-inflused yoghurt before I went to bed that night and then again when I woke up the next morning. My stunned family and I watched as the swelling in my jaw decreased almost on the hour. Within in 24 hours after starting the garlic-infused yoghurt my jaw was back to normal and I had no tooth pain.
My second occasion to turn to garlic-infused yoghurt occured several moths later.
When a mis-step sent me sprawling and I caught the corner of a concrete step on my right shin I found another use for garlic-infused yoghurt that was equally amazing.
In the process of falling and trying to catch myself I had one small gouge in my right shin right beside a very deep gouge that took out several layers of skin-- through a boot no less.
I tried the topical antibiotic ointments that are typically recommended on gauze as the doctor recommended and had a painful mess.
Following traditional doctor's orders I either had a gash that wouldn't close or a bandage painfully stuck to the wound. In desperation one night I soaked a painfully stuck and encrusted gandage in garlic-infused yoghurt before I went to bed. lightly covering it with a thin layer of more gauze.
The next day when I went to tend the wound the garlic-infused bandage had painlessly released. I began to put the garlic-infused yoghurt on fresh clean gauze and continued to tape around the bandage. Not only did the bandages never stick -- the yoghurt dries and released apinlessly--- but the rate of healing and cell regeneration was astounding.
I had no stitches and I have no scar today.
I was pleased by the way the wound stayed clean, and healed so rapidly.
Since I have never heard of anyone using actife culture yogurt infused with fresh garlic before this, I thought I would share my experiences in case this remedy can open the doors for healing for others.
Within the past two days I have just begun the oil-pulling and I plan to try the apple cider vinegar remedy -- I hope to be writing again with successes there as well.
Thank you for all the work you do and for the doors of healing you are opening to all of us!
Replied by Leanne
Iowa
01/13/2018

---
Goldenseal  
Posted by Lola (Spain) on 02/03/2016


Hi, a few years ago tooth got infected after seeing dentist, think it was from too much novacaine. I took goldenseal from the capsules, put some in an empty tea bag and put it where it hurt for 5 minutes at a time thru day.
I also brushed with goldenseal on toothbrush around infection.
I also brushed with kosher salt in the area and gargled with salt water. However it was the goldenseal that did it. The brushing with salt and gargling salt water alone did not solve problem.
In 2 days the infection was gone.
Lola
---
Posted by Susan (Brookline, Ma) on 02/05/2012


Hi, I had a tooth-gum infection once -pretty sure it came form too much novacaine-as I asked for alot of it and tooth became infected right after this.
Brushing the area with toothe paste and gargling salt water and putting salt on the area - helped a bit, but what worked best was putting goldenseal- break up the capsule- and put it right on the area and brush it gently, and gargle it and also put some in an empty tea bag, wet it with your saliva, and then hold it there for several minutes a number of times per day.
The infection went away quickly after I used the goldenseal.
---
Posted by Julie (Deptford, London) on 06/25/2011


I have used golden seal powder in the past for myself and my young daughter, applied directly to the abscess and held there as long as possible. Today I could only find the tincture and this can also be applied directly, but I wonder if the effect is less because it isn't going to stay on the abscess like the powder did. I'll let you know how we get on.
---
Posted by Anon (Austin, IN)


I was reading to see if golden seal was recommended for abscessed tooth, and was shocked that it wasn't. Several months ago I was suffering with an abscessed tooth, and my dad gave me some golden seal, (yellow root). He told me to just put it on the abscess for as long as I could stand it. It is extremely bitter, but within 6 hrs. the swelling and pain was gone, and after 12 hrs. the area wasn't tender at all. I felt another abscess developing again a couple of months later. Applied the yellow root and it was gone before it even started to swell.
---
Grapefruit Seed Extract  
Posted by Jen (Carson City, Nevada) on 02/12/2012


I have found that grapefruit seed extract kills the infection and takes away pain. After trying many home remedies including cloves and vanilla extract (which helped quickly, but didn't last), I decided to try grapefruit seed extract. I put three drops in about 1/3 cup warm water and swished for about a minute. The pain usually goes away quickly. After a few days of swishing a few times a day, the pain was gone and didn't come back for over a month. Now, I use GSE anytime I have a toothache, and it's gone within a day. I'm trying to avoid a root canal. I also need to change my bad sugar habit and eat healthier to really heal the problem.
Replied by Judy
Ohio
02/26/2016

---
Posted by Katrinika (Morehead City, Nc Usa) on 12/09/2010


Warning

I wish somebody had mentioned in the tooth abscess thread that grapefruit seed extract should not be used full strength in the mouth. It was one of the few items mentioned in the thread that I had in the house when at 3:00am this morning I read four pages of the thread and decided to try it as part of a poultice in a bit of gauze, which I left in my mouth until the pain from it seemed so much worse than the abscess I was trying to relieve that I got up and took it out (about three hours). I've been sick and have missed a lot of sleep over the last five months... At 3am I'm not too cogent. I didn't read the bottle. Now I've got second-degree burns in the entire left side of my mouth.. Gums and cheek. It's worse than the tooth abscess, will last longer (with tissue sloughing and probable infection), and is likely to leave significant scars. Now there's no chance that I can avoid the antibiotics. I really could have used just a tiny warning.
Replied by Mike
07093
01/16/2016

Rhonda
Bend, Or
02/19/2016

---
Posted by Nickie (Ruislip, Middlesex, Uk) on 07/15/2010


To those suffering tooth abscesses, I recommend Grapefruit Seed Extract. Put about ten drops in half glass of water, stir thoroughly and swish around the mouth before swallowing. Do this a couple of times before sleep and next morning - pain gone! This stuff is great as it works for sore throats, incipient colds, upset stomach and fungal infections. You can soak your athlete's feet in it, it's safe for children, takes care of diarrhea. You can dilute and use as a topical antiseptic for open wounds and I dab it neat on insect bites and a precautionary dose each morning will protect from the trots if you are vacationing somewhere the water is dubious. It is a natural anti-biotic and anti-viral and, unlike amoxycillin etc, will not kill off the friendly gut bacteria and expose you to fungal infections. In other words, it's really effective and won't hurt you and because it is good for so many things you shouldn't leave home without it. Tastes bitter of course but you can put in orange juice to mask the flavour if you are a cissie. I've used this for ten years, sung its praises to all and sundry who usually ignore me but the abcess sufferers to whom I have given some are now TRUE BELIEVERS. Nickie
Replied by Bells
Asheville, Nc
10/03/2010

Replied by Jules
Denver, Colorado
10/04/2010

Replied by Maria
Florida
01/23/2016

---
High Dose Vitamin C  
Posted by Sharon (Lou Ky) on 06/17/2017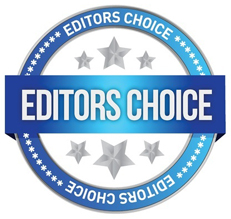 Dental Abscess - High Dose Vitamin C in daily divided doses
Using 500 mg (what I had in the cabinet - ordinary low cost)
I took 2.5 grams first day by 1 500mg pill for 5 x day @ 8am noon 4pm 8pm midnite - next morning remarkable improvement with start of fistuala draining (already tried to lance abcess with pin the month before w nominal drainage) pimple-like process, pain and swelling down remarkably.
I doubled the dose for day 2. I took 5 grams on second day in divided doses, 2-500 mg pills per dose for 5 times (8am 12 4pm 8pm midnte) I woke up the next morning nearly 95% resolved. You could see the draining and I used my fingernail to direct it out. You need to remove this pus and this brought it to a head. Pain gone, doesn't hurt to eat on that tooth now, slightly noticeable. Swelling down immediately around tooth area but still swollen at the jaw/bone part.
3rd day - same as second. Extra insurance and I don't know if I will continue for 5 or 10 days yet, so I will reduce later dose and maintain a basic level for the future. At the end of the day, swelling done farther. The vitamin C is acting like an antibiotic. I know it needs to be taken on schedule and maintained at high levels for up to 10 days. So far so good. Very happy because it's basically gone in two days, but I want to make sure to get it all.
I am 5-5 at 112 lbs. This dosage did not hurt my stomach. I was compelled to jug water to get the pills down. I think it is important to drink water until you feel the pill go down your esophogas. This helps to keep it from dissolving in your throat which can cause acid reflux. With any pill that causes this I also eat about half of a bananna. It's a great buffer and helps push the pill down. Also, with vitamin c there is something call bowel tolerance. If the daily dosage you are taking causes nausea or diarreah, then lower the dose.
Note - I had already tried placing garlic on the tooth and abscess area. It worked. I did it once and after 5 days the infection was reduced after 1 15 min garlic treatment. It wasn't enough and it came back. (I never did the second round, learned this later that I should have done it again 5 days later) Yes, garlic did work as well, not as fast as Vitamin C dosing.
At this point, I am going to take advise on some of the other things I've read here. I will be applying vit E or Aloah topically in the mouth to help healing on the sore area. I will also add minerals to my supplements to help maintain or rebuild my teeth.
The reason I wrote this is because I want others to know that there are other options when your dentist tell you you need a root canal and crown and you don't have $3000.
Replied by Michael
Phoenix, Az
06/20/2017

Replied by Jenny
Seattle
04/07/2018

---
Honey  
Posted by April (Michigan) on 10/23/2017


Clove Honey: I took a teaspoon for an abscess tooth ache. It worked!
---
Posted by Sandy (sandhya) (Bangalore, Karnataka) on 08/17/2009


I took a couple of teaspoons of raw honey in my mouth and kept swishing it around for 20 minutes (procedure same as oil pulling), and the spat it out and rinsed my mouth. Voila! Toothache gone immediately!!
Replied by Deedee Shadowmist
Orlando
04/20/2016

Replied by Juston
Mississippi
04/12/2017

---
Posted by Jarrod (Fillmore, CA) on 01/18/2008


Apparently, there are three types of sugar. Glucose, fructose and sucrose. Sucrose is the only kind of sugar which is detrimental to the strength of your teeth. The other two turn out to be good. They trap bacteria and do other good stuff. I don't know all of the technical, scientifical (I know it's not a word, but it should be) theory behind it all, but I have tried this remedy myself and it works! I had a sore tooth for months. I had to stop rinsing my mouth out with hydrogen peroxide because the pain was unbearable. I bought some local honey and started eating a lot (two tablespoons with my coffee in the morning and more here and there when I had the time. Up to probably 10 tablespoons a day. I like honey, so this was easy. I don't think you need that much though. I also chewed on some honey comb that was in the jar. Not sure if that helped either, but it was a good gum substitute. Anyway, my pain is completely gone now and I can rinse with hydrogen peroxide! God bless!
---
Hydrogen Peroxide, Baking Soda  
Posted by Lynn (Vero, Florida) on 03/10/2012


I suffer from horrible absesses. Pain almost as bad as giving birth. I had a molar pulled 2 years ago due to one that I had left untreated.
I also gave up on comercial toothpaste. I started using ONLY baking soda to brush all my teeth. I was advised by my last periodontist to brush UP and DOWN, not side to side. Side to side brushing causes gum irritation and eventually will cause receeding. Mine have. Start at the gums and brush down ( for your bottom teeth you'll actually be brushing UP :)
I will actually wet my brush with HYDROGEN PEROXIDE, then dip into the BSoda. Now I will begin the brushing. I do this several times a day, even in the car while driving.
In conjuntction, I use those little plastic flossers found at the dollar store, as much as possible thru-out the day, in the car, at work, in front of the computer, on the phone, etc. You can HP rinse any time of the day as well. A quick swish and your done.
I have not had an absess (infection) in over 10 years since the first one. Once you get an absess, or even something as common as a toothache, your tooth may be damaged and should NEVER be ignored. Getting rid of the pain is a temporary fix. The problem is still there, and by ignoring it, you are putting yourself at risk of serious infections going in the bloodstream, and/or brain. I read of a man who died from a tooth absess finding its way into the brain. After I heard that, I stopped ignoring all tooth pain.
The general health of your entire body is connected to oral hygiene.
Bypass the Colgate. Try the BS/HP brush and wash instead... You won't regret it, you'll save alot of money, your teeth will be whiter and your overall health will be better. TRUST ME, an experienced absessor!
---
Hydrogen Peroxide, Glue  
Posted by Jack (Toledo, Ohio) on 11/18/2009


Just like thousands of other's I had 3 fillings fallout which I attribute to drinking "Mountain Dew" which at the time I had no idea it cause's teeth to lose emanel and even split or break off.!
and now just like others I have no insurance to pay the exorbitant fee's of dentist's and I knew,and felt the pain and abcess had to go ! "But how"??
Well, for the past 3 months I've had "no pain" and I filled the lost fillings with "no pain"! For the fast relief of the pain and to stop the abcess that I had I took the cotton off of a cotton swab and soaked it in 3% Hydrogen Peroxide, and put it in the cavity where the pain and abcess was,until all the pain was gone,which wasn't very long !After that,every time I shave or use bathroom I swish a small amount of HP around in my mouth(this kill's all the germs and bacteria in your mouth) "BUT WHAT ABOUT THE LOST FILLING'S?"
I tried some "DEN TEMP" and all it did is fall out after the first meal I had! But I got a small bottle of
gorilla glue AND put about 6-8 drops on a plastic surface, let it set until it started to harden and took a tooth pick and put some of it on the end of the tooth pick, then applied it into the cavities until each was filled,(I also found the cavity doesn't need to be dry!)it sticks just fine and I eat with the GG in and I still swish the Hydrogen Peroxide and My abcess has stopped and "I'm in "NO PAIN AT ALL"!
I fully realize I'll need treatment at some future point when I can afford it. "BUT FOR NOW I'M HOLDING MY OWN!"
Replied by Hollygolightly
Tigard, Oregon
03/29/2012

Replied by Joy H.
Saint John, Nb
12/12/2015

Replied by Scott
British Columbia
03/05/2016

Replied by Green Augustine
Mold, Denbighshire
03/05/2016

Replied by Maureen
Nystate
04/09/2017

---