Black Walnut Wormwood Tincture
Posted by Maiyah (Eagle Moutain, Utah) on 03/08/2022

★★★★★
Dry mouth after taking OTC cold medicine. This is my first time posting, so hope this gets to the right place. After taking a cold medicine for a month, I developed dry mouth. Never had dry mouth till then, and now I realize I shouldn't have taken the cold medicine for a month.. I tried almost all the posts for potential aid for dry mouth on Earth Clinic, but so far none have worked for me, although many aid suggestions for other ailments I have gotten from Earth Clinic have greatly helped me, which I am very thankful for! . Then as I did more research, I came across a website that stated that one of the benefits of wormwood supplement (not plant food) helped with sweating production. I rarely sweat, except my face.
The thought came to me if that supplement helps with sweat production, maybe it can aid in saliva moisture production. I purchased a bottle of liquid wormwood and it helped immediately that night. I've been taking it for a couple of weeks now. When I don't take it, I have dry mouth again. I'm hoping eventually the dry mouth will be gone without having to continue taking a supplement. What I purchased is "Green" Black Walnut Wormwood Complex" by NOW. I take 1 or 2 drops when I nap in the afternoon and the same before going to bed at night. It works every time I take it.
Replied by Gina
(Florida)
06/08/2022

---
Brushing With Glycerin
Posted by Lorica (Indiana) on 09/02/2015

★★★★☆
I tried brushing my teeth with organic vegetable glycerin before going to bed and it did help dry mouth a lot. However, it also helped to simply add about 1/4 to 1/2 tsp of the glycerin to 2 cotton balls that I put on one side of my mouth by the molars. No, I never choke at all from the cotton balls. It seems we have an instinct to protect us from such a happening, even when we sleep. If you get really desperate also try taping your lips shut before you go to bed, too. You can use a band aid (I like Tough Strips) going in one diagonal direction so that the sticky stuff isn't pulling on your fragile lips, and a piece of Nexcare paper tape going in the other diagonal direction over that. Keeping the mouth shut at night does help with dry mouth.
---
Brushing With Glycerin
Posted by Art (California, Usa) on 08/04/2015 1955 posts

★★★★★
I have been having dry mouth while sleeping for about the past three years and it has been slowly worsening over the three year period. Lately it was almost as though my mouth was glued shut when I would wake up during the night and it would hurt to open it.
I've tried several natural treatments such as coconut oil, vitamin e, vitamin d, increased water intake throughout the day, fish oil at high dosage, krill oil, black currant oil, diatomaceous earth, different toothpaste, vitamin c, potassium citrate, different types of magnesium including topical magnesium chloride, b vitamins, mineral supplements, hydrochloric acid and digestive enzymes to name several.
I had recently purchased a 16 ounce bottle of food grade vegetable glycerin for another purpose, but decided to try using it while brushing my teeth. I think some toothpastes have glycerin in it already, but in relatively small amounts. Biotene, a popular mouth rinse used for dry mouth, has glycerin listed as the second ingredient after purified water.
I brush my teeth as usual and before I rinse my mouth, I put as much glycerin as will stay on my toothbrush and brush a little more being sure to brush my gums and tongue also. I try to be as generous as possible with the glycerin and will usually reload my brush a second time and then rinse my mouth when done brushing.
Anyway, it adds about a minute to my total brushing time and the bottom line is that my night time dry mouth is hugely improved and seems to be continuing to get better, currently being close to what I remember as normal. I noticed a definite benefit after a week although there may have been improvement before then, but I may not have associated the benefit to the glycerin right away as I wasn't paying that close attention. The glycerin seems to be effective for me at full strength. I will probably add peppermint and or spearmint essential oil if I need to continue using the glycerine to maintain the effect and add additional antibacterial effect. Glycerine has a very sweet taste by itself. I also put glycerin on my lips before bed and it has eliminated the 24/7 dry lips that I used to have. I have also used it straight as a mouth rinse followed by a water rinse.
I paid $5.84 for a 16 oz. bottle of "Now Vegetable Glycerine" that is "Food Grade Glycerin" and is easily available from multiple on line supplement suppliers as well as local vitamin stores. I'm sure any brand "food grade glycerin" will work for me if it is full strength.
Check with your doctor first to see if food grade glycerin is something that you can try for night time dry mouth.
Art
---
Cayenne Pepper
Posted by Kate (London, Ontario, Canada) on 09/23/2020

★★★★★
Once again, a huge thank you to Earth Clinic and it's amazing community of contributors! Lately, I've found myself waking up in the morning with a dry mouth that seems to persist throughout much of the day. I think it's from drinking coffee - I only ever have one cup first thing in the morning but it seems to wreak havoc on my mouth! This is probably liver related and I try to abstain from drinking it but if I often can't help myself, and then, sure enough, I seem to wake the following day with dry, garbage mouth. Today was particularly bad so I consulted my favourite website in the world (dun dun dun Earth Clinic! ) and found that some dry mouthers like myself have had success with cayenne pepper. Sure enough, I just mixed about a teaspoon in a small cup of water and swished it around my mouth and swallowed and I immediately feel heaps better. I'm definitely going to continue this for several days and see if I can knock it completely whilst still being able to enjoy my morning cup of joe! With gratitude, Kate
Replied by Anon
(Not Canada)
09/24/2020

---
Cayenne Pepper
Posted by Cynthia (California, US) on 06/05/2014

★★★★★
Cayenne pepper has been the best remedy for my dry mouth. I read this stimulates saliva, and it does! .. I'm now able to sleep and rest. Thank you Earth Clinic for caring enough to post good remedies.
---
Cayenne Pepper
Posted by Bgd (Atlanta, Ga) on 07/05/2011

★★★★★
Just read about the cayenne pepper for dry mouth and went and swished, and it did help. It has been about an hour now and my mouth is still moist. It is also great for ulcers and sore throat!
Replied by D Taylor
(Mississippi)
12/23/2014

---
Cayenne Pepper
Posted by R. (Dallas, Tx) on 10/26/2009

★★★★★
African Birdseye Cayenne Pepper has cured my dry mouth problems! I had dry mouth from medications for a health condition. I originally bought some cayenne capsules for cholesterol and circulation problems, after doing research on this site, and other websites. I even found a reference to their website on earthclinic! My cold feet and hands are much better than they were. My skin was very dry, and is not anymore, and I am not using any lotion either. It is also suppose to be good for your heart! I have not had my labs done yet, to see if my cholesterol is better, but will let you know.. Do your research! One of the wonderful surprises for me, was no more dry mouth! I take 1 capsule 3 times a day with food, and sprinkle a little on my food first. I have had no side effects from Cayenne either! I also noticed a difference less than an hour after taking my first capsule!
Replied by Melody
(Charles Town, Wv)
01/08/2010

---
Celtic Sea Salt, Then Water
Posted by Mmsg (Somewhere, Europe) on 08/10/2011

★★★★★
About dry mouth:
I often felt that plain water didn't quench my thirst, and my mouth felt dry even right after drinking. The remedy I use now is a small lick of Celtic Sea Salt (the French grey stuff) before drinking a glass of water. No more dry mouth and, surprisingly, sleeping longer hours before having to get up for a bathroom break. I've also started using that salt in salads etc.
Replied by Francisca
(Michelbach-le-bas, Alsace, France)
08/11/2011

Replied by Carie
(Hudson, Oh)
08/13/2011

---
Change Toothpaste
Posted by Ps (My, NY) on 01/13/2013

★★★★★
Dry mouth? Change toothpaste sensodyne makes my mouth dry and low saliva, I changed to natural one and saliva was back to normal.
Replied by Jane
(Masterton)
12/04/2014

Replied by Cindy
(Alabama)
04/12/2016

---
Coconut Oil
Posted by Janice (Coloma, Mi) on 11/13/2009

★★★★★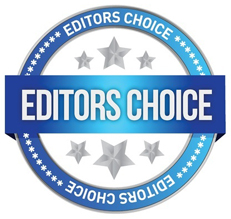 Lately I have been waking up at night with a terribly dry mouth. My tongue and the roof of my mouth are even sore from sticking together. Last night I got up and rubbed some coconut oil on the roof of my mouth and that helped. Does anyone know what causes this? Actually I feel like my whole body is parched. My skin and hair are also very dry. I have been running the humidifier but that doesn't seem to help.
Replied by Kay
(In The Valley, Ca)
11/14/2009

Replied by Janice
(Coloma, Mi)
11/14/2009

Replied by Bill
(San Fernando, Philippines)
11/16/2009

Replied by Janice
(Coloma, Mi)
11/16/2009

Replied by Bill
(San Fernando, Philippines)
11/17/2009

Replied by Ally
(Simsbury Ct)
11/17/2014

Replied by Laura
(Gautier, Ms)
05/26/2015

Replied by Sophia
(Oakland, Ca)
03/19/2016

---
Colostrum
Posted by Dr. D (Anaheim Hills, Ca) on 08/13/2012

★★★★★
My mother developed dry mouth (not related to Sjogrens) which may have been induced from st. Johns wort. We have tried multiple natural remedies which did not work. Baking soda helped a little but did not solve the problem. I learned about Lactoferrin from Colostrum and Whey protein and how it is a glycoprotein secreted by saliva (and tears). It has immune function (antimicrobial) in mucus membranes like the mouth and gastrointestinal tract. I suggested she open the capsule and put the powder in her mouth to dissolve and work through with her tongue. She grudgingly did so and used a little silver hydrosol to wet it. It helped the first time she used it and has done it another 3 or 4 times since (once per day). She very happily reported it has helped tremendously.
I did some internet searches and had not come across anyone doing this. Earth Clinic is a great website for sharing and I hope this helps someone else. The dry mouth was incredibly irritating for her.
---
Diffuser With Eucalyptus Oil
Posted by Sue J (Western Australia) on 01/05/2016

★★★★★
I was waking with a dry mouth for about 3 weeks. It was so bad I was getting up at 3am. Waking several times in the night to drink water too.
I bought a diffuser/humidifier - one of the small, cold humidifiers. They don't heat the water. I really have no idea how they work - it's magic :) It sits on my bedside table.
I no longer have a dry mouth problem. It only uses a small amount of water, to which I add a few drops of eucaluptus oil and I find it keeps my nasal passages open. I think the problem was my nose was closing up at night causing me to breathe through my mouth and drying it out.
Hope this is of some help. :)
---
Dry Mouth Causes
Posted by Dawn (Fort Worth, Texas) on 05/28/2015

★★★★★
Dry mouth can be caused by several issues. One very large factor is many medications can cause from mild to very severe dry mouth. Another thing that has an enormous effect for dry mouth, feet, hands, skin, or any area of the body is hormonal changes. This can mean anything from having a baby to getting older and going through the change of life and that would be for both men and women, men look up andropause, these hormonal changes have a dramatic effect on our water content in our skin, nails, hair, etc. One last thing to mention is to make sure that the gut is balanced properly. The intestines are where the majority of our balance for health is maintained. Anytime there is something with the body out of balance this is a very good give beginning point to look. Balancing this hugely important but often overlooked area of the body can assist dry mouth along with any other remedies.
---
Dry Mouth Remedies
Posted by Jeff (Cebu City, Philippines) on 08/09/2011

Hi all, my mom is recently having problems with dry mouth at night, she'd wake up feeling very thirsty. She has been a diabetic for almost 20yrs now and also has rheumatoid arthritis. But I don't think that is the problem since this has never happened to her before. I'm currently letting her take FGHP everyday which is a tremendous help to her. The nodules that are have manifested due to her arthritis are actually going away. On top of that, I'm also letting her take fulvic acid. And recently, giving her the ACV/BSM/BS combo. She has been off her traditional meds (Antibiotics and BP meds for the most part) for quite sometime now and is only taking insulin shots. But she is worried about the dry mouth which occurred a week ago, although it comes and goes. She does drink a lot of water so I don't know what is causing this. I'm telling her that maybe its just a phase and that maybe the body is trying to rebalance itself or something, since she has always complained in the past of water retention, but she feels that its waaaay overboard. Any advice would be welcome.
Replied by Francisca
(Michelbach-le-bas, Alsace, France)
08/10/2011

Replied by Jeff
(Cebu City, Philippines)
08/11/2011

---
Dry Mouth Remedies
Posted by Eileen (Sumter, Sc) on 04/12/2010

Question for Bill.
I started about 2 months ago waking with dry mouth to the point that it was difficult to close or open. About 6 weeks ago I started having ulcers on my tongue then Burn Mouth. Extremey painful all inside mouth, throat, lips, sometimes nose and ears. I went to the dentist he gave me a magic mouth concoction, didn't help. Just made my mouth numb for a short time. Then he said I have Burning mouth syndrome. Gave me a trycilic antidepressant which has a side effect of dry mouth. I finally had a good day yesterday but was overwhelmed with dry mouth last evening and today with dry and burning. My tongue is mostly creamy colored. Has been that way for days. have been drinking Ted's baking soda off and on and today. I drink lots of water. I had a uti and was treated with that 2 weeks ago. I also have hyperthyroid and have taken tapazole 10mg for 8 years. Do you have any suggestions or could this be a question for Ted. I am almost 62 years old, female, 5'6", weigh 128 lbs and loosing more, and most miserable with this 24 hr condition.
Replied by Bill
(San Fernando, Luzon, Philippines)
04/13/2010

Replied by Eileen
(Sumter, Sc, Usa)
08/09/2010

Replied by Diane
(Berkeley, Ca)
08/09/2010

Replied by Bill
(San Fernando, Luzon, Philippines)
08/10/2010

Replied by Eileen
(Sumter, Sc)
10/11/2010

Replied by Beatrice P.
(Massachusetts)
12/09/2018

---