Multiple Remedies  
Posted by Tina (Houston, Usa) on 11/20/2011


Any suggestions for insomnia will be greatly appreciated.
I have tried magnesium, standard process min-tran, and terrible pills like ambien and lunesta, but nothing seems to help.
Ted can you please give some guidance.
Many thanks, T
Replied by Lou
Tyler, Tx
12/16/2011

Replied by Ravi S
Dallas, Tx, Usa
12/26/2011

---
Neem  
Posted by Hisjewel (America, New York) on 06/23/2016


I have to admit I am fascinated with Neem Tea. It does so many wonderful things for your health if you are faithful to it.
But one thing I have a problem with is it makes me sleepy. I learned there are different degrees of sleepiness of how deep certain herbs, minerals etc make or help you to sleep. Well I only take a few sips of Neem tea a day during its term of use, and it never fails to make me knock me out sleep. If you are a driver, the day you take the neem is a good day to take the train or bus. Someone needs to know why they are sleeping so hard. Take a look in the insomnia section where I would like EC to post this one. You will find out why you are so sleepy during the day. For example I did not know iodine gives you good sleep. But it does. I saw it on the list and tested it out.
HisJewel
---
Nettle Tea  
Posted by Mama To Many (Tennessee) on 07/18/2016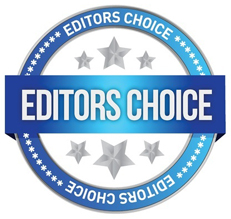 Well, a friend and I have stumbled upon something for insomnia. Nettle tea! I gave my friend some dry nettle (with some peppermint for flavor) for a health issue. (I don't recall which health issue, but it wasn't insomnia.) She has had trouble sleeping for decades. Since childhood even. She started making and consuming a very strong nettle infusion. After several days she realized she was sleeping 7 hours a night and not waking up and having trouble getting back to sleep. The only thing she was doing differently was taking nettle.
I do not know why nettle is helping her. I have guesses. Nettle is a highly nutritive herb. Perhaps a simple undetected vitamin or mineral deficiency was causing the sleeping trouble. Nettle is a blood purifier. Perhaps the nettle is dealing with something in her system that was causing trouble sleeping. I can't explain it, but I can say that nettle is generally very safe. For someone who has tried "everything" for insomnia, strong nettle tea might just be the solution.
To make a strong nettle infusion:
Put 4 tablespoons of tea leaves (3 T. nettle, 1 T. peppermint) in a quart jar.
Pour very hot water over the leaves.
Cover with a lid.
Steep overnight.
Strain in the morning and drink throughout the day. Keep in the refrigerator. Discard 24 hours after you begin the brew.
This tea is also great for allergies and asthma and general poor health.
~Mama to Many~
Replied by Namaw
Bama
07/19/2016

Replied by Mama To Many
Tennessee
07/19/2016

Replied by Rsw
Oh
07/19/2016

Replied by Liz
Boston, Ma
07/20/2016

Replied by Mama To Many
Tennessee
07/21/2016

Replied by Rsw
Oh
07/22/2016

---
Neutral Bedding Colors  
Posted by Sophia (Cork) on 02/02/2017


Staying at a guest house in Ireland, I had very bad insomnia every night. The sheets, pillow cases, duvet cover, and throws were red. When these were changed to neutral colors my sleep pattern returned to normal.
---
Niacinamide  
Posted by Lisa (Southern California, US) on 03/02/2015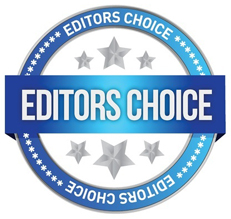 Niacinamide, which is vitamin B3, will make you very sleepy. I have trouble getting to sleep due to menopause. I take 1000 mg of nicacinamide 1 hour before bed with about two small bites of food. Don't take regular niacin as it produces a flush to your skin and has other side effects. Niacinamide does NOT have these side effects or make you flush. It might be better to start at 1 pill which is 500 mg. One side effect is it may lower your cholesterol.
Replied by Myway
Delaware, Usa
03/02/2015

Replied by Bama
Bama
03/03/2015

Warning

Replied by Timh
KY
03/04/2015

Replied by Rsw
Uniontown, Oh
03/04/2015

Replied by Timh
KY
03/05/2015

Replied by Robert Henry
Ten Mile, Tn
03/05/2015

Replied by Rsw
Uniontown, Oh
03/05/2015

Replied by Timh
KY
03/06/2015

Replied by Rsw
Uniontown, Oh
03/06/2015

---
Posted by Joy (Battleground, Wash) on 05/13/2013


Niacinamide stops the chatter of the mind but take it with other B's they work together... It also helps sleep. First time I took it my mind went blank, freaked me out.
---
No Cell Phone or Computer 2 Hours Before Bed  
Posted by Hannah (New York, U.S.A) on 02/21/2008


Don't Use Your Computer/Cell Phone Before Bed (No Texting!!). It's always been hard for me to sleep, and I mean always. But recently I read that a computer's bright lights suppress sleep hormones. I'm not sure if that's true, but not using it before bed sure helps. But then I got unlimited texting and my insomnia was back again. So here's the deal, don't use your computer or cell phone 2 hours before sleeping. It will help you sleep better and better each night.
Replied by Linda
Malden, Ma
03/27/2013

---
Nutmeg  
Posted by Kevin (Burbank, Ca, Usa) on 03/01/2012

The best remedy I've ever used is a level teaspoon of NUTMEG. I know that sounds stupid to use a spice.... However I thought the same thing and I tried it. IT WORKS. Just don't take any more than two tablespoons at night or you might feel "high" the next day like you smoked weed. But that won't happen if you only take one teaspoon. NUTMEG is an MAOI drug so you need to follow a LOW TYRAMINE DIET when nutmeg is in your system otherwise you may get a bad headache/unwanted symptoms. But if you follow low tyramine diet and take the level teaspoon before bed you will see it works and after a few days probably will cure insomnia. A low tyramine diet is pretty much just eating veggies/fruits.
---
Nutmeg in Warm Milk  
Posted by Ravi S (Dallas, Texas, United States) on 12/26/2009


sleep disorder
Please try a pinch of ground nutmeg in a cup of warm milk. Worked wonders for me.
---
Oat Straw Tea  
Posted by 1947hoppy (Star City, Indiana) on 02/27/2013


I am new to the site and I must say that I am impressed. I enjoy reading what real people have to say about treating their ailments, and what they treat them with. It's been educational. There is one thing that I looked for here that I didn't find was OAT STRAW TEA. I've done a lot of reading about it in other places, and even saw a segment about it on a television show. I was impressed enought that I got some to try out. It is said to be good for a number of ailments from high cholesterol to increasing your libido. I have been using it for a short time. When the coffee pot is empty (my only vice) I make up a tea bag and let it steep. I really don't know yet what it might be doing for my cholesterol, but it does seem to be aiding in a good nights sleep.
---
Oil Pulling  
Posted by Lily (Los Angeles, Ca) on 08/06/2015


Another great remedy I have found for sleeplessness/anxiety is oil pulling, specifically before bed or in the evening. I know you're supposed to oil pull in the morning before eating, but when I oil with Grapeseed oil it makes me so tired and feel so relaxed, it's really something I need to do at night!
I have tried various oils - coconut - which was quite possibly the WORST thing for anxiety - my heart was racing for days - BE CAREFUL with coconut oil if you are prone to anxiety! I tried several other oils and didn't feel much of anything, but GRAPESEED OIL is like taking a sedative for me. I feel so calm and could sleep for 12 hours, the deepest sleep with very vivid dreams. A must try for people with anxiety and insomnia!!
---
Oil Pulling With Safflower Oil  
Posted by Winnie (washington, dc) on 01/08/2008


I stumbled on your site when searching for side effects for coconut oil. I took coconut oil for about 4 weeks and gained about 10 pounds, I was really hoping for the reverse; anyway I found your site and a lot of good information. I started oil pulling the very day I read about it, I have tried with extra virg. olive oil, sunflower, I didn't notice any real change after just one try. then I tried Safflower oil, did it in the morning just after brushing, then I felt sleepy, I decided to lay down on the couch, and slept for 3 hours; I didn't make a connection then until this morning I tried safflower oil again, same reaction. I slept so soundly, good thing I had the day off today. I'll try it again tonite, looking forward to a great night's sleep. I took 1TBSP for 20 mins. So if someone out there has problem sleeping, this might work for you. TED, whoever you are, I wish you radiant health and prosperity. Your kindness and generousity is written all over your words. Thank you.
Replied by Sammygirl
Park Hills, Missouri
09/26/2012

---
Old Pine Vinegar  
Posted by Stanley (Singapore ) on 03/04/2015

2 table spoon of old pine vinegar will give you a good sleep.
---
Omega-3  
Posted by SK (Carmel-by-the-Sea, California) on 09/11/2009


In July I started having a terrible time falling asleep at night. Insomnia, night-time terrors, anxiety, whatever you want to call it, I had it. The minute I lay down, my mind took off on a rampage. I had watch tv until 3 or 4 am, when I finally felt exhausted enough to sleep, albeit erratically, waking up every few minutes. I was drinking a cup of coffee in the morning, but I have been doing that for 20 years now and it has never affected my ability to sleep.
I started researching the net and tried many supplements that people on this site and other sites were recommending like valerian root, sleepy time tea, lobelia, magnesium, b stress. Nothing had any effect. Then I read on this site about Cod liver oil helping someone with insomnia and realized that the only supplement I wasn't taking was an omega 3. I immediately bought cod liver oil at the health food store and took one capsule a day for a week. Unfortunately, I still could not sleep. Luckily my intuition kept telling me to research omega 3 deficiencies further, so I went hunting for more information on the net. I started reading customer reviews of omega 3 on a site and saw that the most popular brand of Omega 3 had much more EPA and DHA than the Cod liver oil I was taking. 400 mg EPA and 200 mg DHA per fish oil concentrate capsule versus 90 mg EPA and 120 mg DHA for the cod liver oil. I bought the higher dosage omega and started taking 1 capsule 3 times a day before eating. I also stopped drinking my one cup of coffee in the morning. Overnight, I kid you not, my night terrors went away and I was able to get 9 straight hours of deep sleep. It's been over a week now and I am sleeping well. What an amazing relief this is. Not being able to sleep was affecting my work and my marriage. I have such sympathy for those with insomnia issues. You become desperate when you can't get a good night's sleep. It is sheer hell. I read that Michael Jackson also suffered from insomnia and that it tormented him so much that he had to take that drug. Poor man, but I get it now.
Hope this helps someone.
Replied by Sp
Murfreesboro, Tn
05/28/2013

---
Onion by the Bedstand  
Posted by Rich (Las Vegas, NV)


Cut an onion in half and place it by your nightstand. You will sleep like a baby. My mother did this for years.
---