Hydrogen Peroxide for Sinus Infections
Last Modified on Apr 28, 2016
If you have ever experienced a sinus infection, you likely have felt true pain. The bones surrounding the nose and eyes and in the cheeks are lined with membranes that function to produce mucus and filter germs. However, when congested, these membranes are unable to drain properly, causing inflammation, congestion and pain. While a variety of treatment options are available for the condition, hydrogen peroxide is one of the safest and most effective.
The Problem with Common Treatments
Typical mainstream treatments include antibiotics, anti-inflammatories, steroids and even surgery in some cases. The main problem with many of these treatments is their abrasive nature. Rather than working at the root of the issue to relieve the condition, they affect the body by eliminating fluid production and altering the natural fluid balance of the body. This generally causes more adverse effects in the future. People also develop an immunity to these treatments, making them less viable options for future treatment.
A Better Alternative
Hydrogen peroxide, on the other hand, is a safe, natural alternative. Its natural composition makes it an effective remedy for sinus infection without extensive treatment. These five reasons illustrate why it is such an effective treatment option.
1. Relieves Congestion
One of the most important reasons to use this option is that it safely and effectively relieves congestion. Used as a rinse, it cleanses the sinuses and alleviates the condition.
2. Eliminates Infection
Hydrogen peroxide has the added benefit of eliminating infection. It is a natural antibacterial agent.
3. Controlled Concentration
While the appropriate concentration to use in this treatment is 3%, the concentration can be controlled even further by adding additional water to the solution. This control prevents adverse effects.
4. Cost Effective
One bottle of hydrogen peroxide is more than enough to treat multiple sinus infections and is available at a very low cost, especially when compared to other treatments.
5. Non-Habit Forming
Many traditional remedies create a reliance effect in the body during which the body requires more and more of the treatment to get the same effect. Hydrogen peroxide does not have this habit forming effect on the body.
Hydrogen Peroxide Treatment for Sinus Infections
To use hydrogen peroxide, mix four parts filtered water with one part 3% hydrogen peroxide. Irrigate the nose using a spray bottle or neti pot.
While a variety of different sinus infection treatments are available, hydrogen peroxide is one of the most effective options. It safely relieves congestion and eliminates infection without forming dependence.
Continue reading below for tips from our readers who have cured their sinus issues using hydrogen peroxide!
User Ratings

YEA (29)
85%
NAY (3)
9%
WARNING! (1)
3%
SIDE EFFECT (1)
3%
29 YEA

|

3 NAY

|

1 WARNING!

|

1 SIDE EFFECT

| Treatment
Hydrogen Peroxide Treatment for Sinus Infections
Home Remedy Ingredients:
3% Hydrogen Peroxide - 1 part (e.g., 1 Tablespoon)
Filtered Water - 5 parts (e.g., 4 Tablespoons)
Mix four parts water with one part hydrogen peroxide, then irrigate the nose with a nasal spray bottle or neti pot.
User Ratings

YEA (29)
85%
NAY (3)
9%
WARNING! (1)
3%
SIDE EFFECT (1)
3%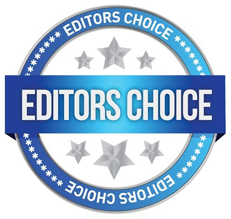 Posted by Sparkly619 (San Diego, Ca) on 12/02/2015
[YEA] I am currently 54 years old and have had problems with getting prolonged and painful secondary sinus and ear infections along with every cold or flu I contract, ever since I was a kid. I have eczema and a few allergies so, over the years, I have been prescribed so many different courses of cortisone and antibiotics that by mid adulthood my poor immune system was pretty much shot. It seemed as if there was a bug within 10 miles of me, I would catch it. I was just tired of it.
So, last year, after speaking with a friend who had much success boosting her own immune system by using probiotics, I decided to also give probiotics a try and vowed to commit to using natural therapies whenever possible to try to boost my immune system back to health. And then, just as things seemed to be going so well, I caught an aggressive upper respiratory bug that was going around my office. As was typical for me, the virus itself ran its course in about 7 or 8 days, but I was left with a horrible sinus infection that just seemed to keep hanging on and was getting worse. It was making life miserable an just about knocked me out.
Since it was the height of cold and flu season, I was unable to get an appointment with my doctor, who would have just prescribed antibiotics for the sinus infection anyway, something I had worked the whole year to avoid. Then, I stumbled across an article about adding 1 tablespoon of hydrogen peroxide to your regular neti pot solution and thought what the heck, I would give it a try.

The formula is this: I empty one dry saline mix packet (I get the over-the-counter packets, they're pre-mixed, easy to use and buffered right so they don't sting) into a clean, sterile neti pot first, add 1 tablespoon hydrogen peroxide (no more than that or it will be uncomfortable and could irritate the lining at the back of the nasal passages), then fill the rest of the pot to the inside rim with distilled water, put the lid on and give it a few shakes to mix it well. Then use the rinse as usual. I do half the solution on one side of my nose, then switch and use the remaining half of the solution on the other side, for a full sinus rinse.
I did this 3 times a day for 5 days - Once when I got up in the morning, once when I got home from work, and once right before bedtime. I could immediately feel (and see) the difference when adding the hydrogen peroxide to the neti pot rinse.
Within 3 days the sinus infection was gone and within 5 days the swelling in my nasal passages had abated and my nasal muscus was back to clear. After that, my cough cleared right up as well because I had no more infection seeping down into my lungs from the sinus infection.
I have not had a sinus, ear or lung infection since. I continue to add a tablespoon of hydrogen peroxide to my regular neti pot solution in this way whenever my sinuses feel a little "iffy." It could be allergies, or it could be a virus. Either way, adding in the hydrogen peroxide has worked wonders for me.
In addition to this sinus rinse, I also use several drops of straight hydrogen peroxide in each of my ears for about 10 minutes each side to ward off cold and flu whenever I have been exposed to sick people. It works great to keep the ear canal clean and free of wax buildup, too.
I am a firm believer in hydrogen peroxide and its healing properties and I will also be adding Bill Munroe's inhalation technique to my repertoire of holistic remedies in the future.
Replied by Stan
Bangkok, Thailand
12/24/2015
Replied by Susan
Kansas
01/25/2016
Replied by Natalie
Richmond, Va
02/02/2016

---
Posted by R. Lee (Marietta, Ga) on 04/26/2015
[YEA] I am so glad to find this site. I tried 1 Tbsp. hydrogen Peroxide to 1 ounce water. Q-tip application to each ear and nasal passages (separate q-tips for each of course). That felt a bit better, so I followed that with a few drops in each nostril and tilted head back for 10 seconds. There was clearing. Not much tingling. Followed all this with 2 good gargles. I feel better and can breathe. I think I'll do this morning and night and see how it goes. Thanks again.
---