Betadine  
Posted by B14a3w3 (Stewartstown, Pa) on 03/20/2011


For 2 years I have been using a capful of peroxide, premeasured NeilMed salt, 1 cup of warm water and 3 drops of Betadine once a day to prevent allergy sinus infections. I use a NeilMed squirt bottle to shoot the solution into one nasal passage and it comes out the other... Like a netipot would do. Instead of 2-3 infections a year, I have none. It has also prevented cracked skin over the cartilidge on the inside of my nose from post nasal drip irritation. My doctor said it was safe and to keep doing it since it helps. I have had infections for at least 20 years prior to trying this solution.
Replied by Mike
Surrey, England
02/26/2016

---
Posted by Sabrina (Denver, CO) on 09/24/2007


Add 2 drops of Betadine (Povidone Iodine) to the NeilMed sinus rinse bottle along with the room temperature boiled water and salt packet. Betadine is an antiseptic. I tried this solution at the advice of a family physician, and it's the first thing that's ever worked. I did this rinse 4-6 times per day while I had the infection, and it got rid of it within one week. It's the first time I have kicked a sinus infection without antibiotics, and I usually get 4 sinus infections per year. I also added 1/4 tsp of hydrogen peroxide for good measure, but that's something I did, not the doctor's suggestion.
---
Boiled Onion, Salt, Apple Cider Vinegar  
Posted by Mommabetty (Cape Cod, Ma) on 01/08/2012


Sinus Infections: My grandfather was an herbalist during the early 1900's. His remedy, which I've always found effective, was to boil a large sliced onion with a tablespoon of coarse salt and enough ACV to cover. Bring to a boil then reduce to a simmer got 20-30 minutes. Breathing these vapors will sting a bit but is helpful. After cooking you can use 1-2 Tbs of this in warm water to drink or simple sip the straight concoction once cooled. It keeps well for a few weeks when refrigerated. Onion juice contains a natural antibiotic which compliments the mucolytic effect of the vinegar.
---
Carrots  
Posted by Christie (Thunder Bay, Canada) on 12/14/2007


I was 4 months pregnant and got a sinus infection. I couldn't take medication for it, and after 5 weeks of not being able to TASTE, I heard that carrots (beta-carotene) would help. I ate one carrot per day for about three days, and on the 4th day my nasal passages started "letting go". I blew my nose for about a week straight! But it worked!!!
---
Chronic Sinus Infection Remedies  
Posted by Gary (Mesa, Az) on 05/13/2016


For chronic sinus infections try the following:
Buy a garlic press. Press 6 cloves of garlic, multiple times (taking the pulp and putting it back in again).
Add garlic paste to 4 ounces of 100% olive oil.
Add 4 drops Eucalyptus oil.
Add 3 drops Oregano oil.
Add 1 drop white thyme oil.
Sip this throughout the day.
This is a very powerful Candida killer, as well. So, if you have a problem with intestinal yeast... you might experience extreme problems with headaches, gas, bloating, severe mood swings, crying jags, anger attacks, panic attacks, etc. about the third day of doing this.
I would not recommend doing this unless you have already been doing things which kill candida and know you don't have a yeast problem.
You should also take about 1 cup of plain yogurt and add Multidophilus powder to it, then eat it after you've used the powerful garlic oil as I suggested.
If at all leery about what I just said, try using the garlic oil one time in the morning and one time at night for three days. If you have no strange symptoms, try increasing the number of times-per-day.
Because of the powerful essential oils in this, you will feel a slight burning sensation as you swallow. This is caused by the white thyme oil, which is a very powerful antibiotic, antifungal, anti-yeast and anti-viral.
I also mix up an expectorant drink. It, also, is anti-candida, anti-parasitic, anti-bacterial.
To one liter water add: 1 teas. turmeric powder, 1 teaspoon galangal or ginger powder, 1/4 teaspoon black pepper, 1/4 teaspoon red pepper, 1/4 teaspoon cinnamon, 1/8 teaspoon clove oil, 8 drops peppermint essential oil, 4 drops eucalyptus oil, 1 drop thyme oil.
This will loosten up the phlegm and get it to come out. It will also help raise any phlegm that might be in your lungs.
Realize that you might have a GERD condition. Sometimes GERD causes phlegm because as you sleep the stomach acids raise in the esophagus and irritate the skin. The body tries protecting the mucous membranes and thus forms.
Try raising your bed's head higher than your feet or buying a GERD pillow if you know you also have this problem.
---
Cinnamon, Clove and Oregano Oils  
Posted by Albellha (Stonewall, MS) on 04/26/2009


I have been sick with allergies for 3 weeks, it went into bronchitis, clogged head and raw throat. I took antibiotics and other assorted medicine, the latest to help calm down my cough. Nothing seemed to work.
I did a search on Earth Clinic and found your letter. I only had the oregano essential oil, but I had powdered cinnamon and a bottle of cloves. I put in a tablespoon of cinnamon, about 20 cloves and one drop of Oregano Essential oil. I boiled it on the stove until it blended and then inhaled it for a few minutes.
My cough stopped almost immediately. When it came back I went and inhaled more. Cough left again. This works 100 times better than the cough medicine my physician gave me. Thanks so much.
---
Posted by Ellen (Todos Santos, Baja California Sur, Currently livin) on 01/07/2009


Essential Oil Inhalation cure for Bronchitis, Sinus Infections, Pneumonia
I regularly get sinus infections due to a deformity in one of my sinuses. Until a few years ago when I found this cure I had regular bronchitis and lastly in 2005 I had serious pneumonia. I opted out of health insurance years ago so I had to take responsibility for my own health.
I got onto one of those $39.95 sites with the magical cure but this one WORKED! So here it is for all of you.
The following essential oils are 89% antiviral, antibacterial, antifungal. Cinnamon, Clove and Oregano. First, get the best quality you can.
These oils work magic together BUT, you can use just one or a combo of two if that is all you can get. Put 2-3 drops of each oil in a steamer or a steaming pan of water. BE CAREFUL NOT TO GET THE OILS ON YOUR SKIN...They burn. Cinnamon and Clove burn. (Cinnamon Oil is the main ingredient of all those lip plumpers :-) Now, inhale the steam with your eyes closed and take it in as deeply as you possibly can, breathing through the nose and the mouth alternately. When I did this with my pneumonia, I felt a kind of crack in my lungs after three or four breaths and everything started to come loose. I coughed up all the guck and was completely well in 5 days. I was so sick that I had bruised my ribs from the coughing and I was very, very weak. Now at the first sign of anything respiratory, I do this. I have never had a reoccurence of bronchitis or pneumonia and very seldom get any sinus trouble anymore. How happy I am that we can all share these wonderful old rememdies with each other! Thanks to this site and all of you.
---
Coconut and Oregano Oils, Grapefruit Seed Extract  
Posted by Mike P (Atlanta, Ga) on 08/12/2016


Long story short... After a week of one antibiotic and 14 days of another, my sinus infection persisted. After three more days of no relief and coming across this site, I picked up some coconut oil, oregano oil, and grapefruit seed extract. Using one tbsp coconut oil with food or hot tea, two drops of oregano oil under tongue (great in salad too! ), and 10 drops of grapefruit seed extract in fresh juice three times a day, all major symptoms are gone. Thank you all for sharing!
---
Cod Liver Oil  
Posted by Sue (Chesapeake)


Take one Cod Liver Oil softgel everyday. I have been doing this since September 1998 and have only had one sinus infection since then. I use to get one every spring and one every fall. This works for me.
---
Colloidal Silver, Ascorbic Acid, Black Elderberry Syrup  
Posted by Linda (Blue River, Wi) on 12/08/2012


i had sinus infections that would last months & went thru month long treatments from the doctors with antibiotics, to no avail. I thought I was resigned to live with it the rest of my life.... My brother in law gave me a bottle of angstrom silver 600ppm (angstrom is like collidal, but smaller particles, with no fillers, etc. ), and a bottle of ascorbic acid & a bottle of black elderberry syrup. I treated myself with a spoonful of each, several times a day, for 2 days & by the 3rd day, I could breathe & quit coughing. Have been sinusitus free since. Now I just take a shot or two a day of the silver & feeling fine. Thanks brett!!
---
Colloidal Silver, Oregano Oil  
Posted by Kathryn4 (Maryland, Usa) on 09/18/2015


Got a really bad sinus infection - had not had one in 10 years. Took Colloidal silver 2tsp (20ppm), twice a day for 2 weeks and Oregano Oil 2 caps 3 times a day for 2 weeks. Had to followup with nystatin due to annoying throat clearing. All was resolved.
---
Cream of Tartar  
Posted by Ricardo (Danbury, CT) on 11/28/2008


Candida Cleanse, Cream of Tartar Pro-biotic and organic sea salt.
Hi, I've been suffering with chronic sinus infections for about 4 years. Went to doctors several times, had an operation inside my nose and nothing worked. I am extremely mad a conventional medicine that uses drugs and surgery as treatment. Conventional medicine and drug companies should go down as they do more damage to the population than the diseases itself. After I got the operation, my life became a living hell. I lived my life around the sinus problems I had. I lost so many good things in live that I can't even count. I finally decided to take my health in my own hands and I will never go to a conventional doctor anymore, unless it if is a real emergency, in an ER of a hospital because one can't never say never, now I am my own doctor and I don't take drugs anymore. Why take drugs if they only purpose is to make money, IT IS ALWAYS ABOUT THE MONEY. The antibiotics destroyed my life completely. I gave tons of money to the drug companies on the course of this problem, I bought so many nasal decongestant and over the counter decongestants that if I have my money back I would probably be rich by now.
I had relieved that came when I understood that most chronic sinus infections are fungal and not bacterial or viral. I started with the Threelac therapy, helped but, they don't tell you on the websites that you need to do a Candida diet for at list one month (very hard to do), then they send you a paper inside that tells you that you must do the diet, but I tried anyway, without the diet, it did not help. Then I did the Candida diet for 45 days, I felt fantastic, but all ended few weeks later, then I did colloidal silver maximum strength 10,000 PPM (parts per million) for 45 days, I felt fantastic again, but few weeks later the problem started again; this time I added Pro-biotic, PB8 14 million and used a water pump (the ones used for cleaning teeth) device with an end of rubber for nose use. I bought Organic sea salt and put two table spoons in 30 oz of distilled water, tilt my head about 45 degrees on top the sink and started the machine, all of the sudden there was a strong burning sensation,in my nose started some really loud noises inside and the discharge went on for about three days, I had to breed thorough the mouth for hours and when I got tired I used the decongestant to catch my breath a little, about few hours. My eyes burned too, to control this problem I used lots of cold water on my eyes and blinked. I did the same for several days and now I am nasal decongestant independent for about a week, and that is the first time in about 4 years. The real action was actually happened when I found the testimony of a lady on EARTH CLINIC ABOUT CREAM OF TARTAR. I went to the health store here in town and bought 10 spoons of the product for 9 bucks; the first time I drank one tea spoon of the product in a 4oz glass of water, I felt really strong reactions in my body. I was in and out the bathroom for two days, and was eliminating Candida like crazy. I check my ph the next morning, just before breakfast or brush my teeth, and it was a fantastic 7.5 ph, I am usually 6.0 ph, which is acid.
I credit my cure to these five things together, 1) cream of tartar, 2) nasal pump 3) organic sea salt 4) pro-biotic and 5) Earth clinic, thank you.
Ricardo Aguiar.
---
Dental Care  
Posted by Bill (Winston Salem, Nc) on 01/21/2012

I remember having a sinis infection and toothache at the same time. My tooth was killing me I told the denist to pull that sucker. He said wait let's do an x ray. What happened was my tooth's root went through my sinus canal and with a sinus infection that's the reason my tooth was killing me. Thank God I had a good dentist because it was one of my lower jaw teeth which I used a lot chewing my food. I got rid of my sinus infection and bam no toothache.
The best thing I ever did to stop my sinus infections and a lot of other problems was when I bought a machine called IONCLEANSE. Living on a horse farm for over 50 years my body was full of toxins. That machine is a God send. It detoxed my body and along with it all my health and pain problems. I even had asthma and after about 10 treatments I have never had asthma agian and no more sinus problems either. It's been over 4 years problem free.
---
Posted by Michelle (Roseville, CA) on 10/05/2007


I had a raging infection in one of my top molar teeth. Around the same time I got the worst sinus infection I have EVER had. The pain in my tooth went away, so I didn't get it checked out. For the next year, every time I got sick, even a minor cold, I got this same major sinus infection. Finally after the year was up, I consulted a nutrionist about the causes of sinus infections. The first thing she mensioned was a bad tooth. I had forgotten about the tooth infection I had. Thank God, that same week, the tooth pain returned. I was determined to rid myself of thesr horrible sinus infections, so I went to the dentist and got my tooth pulled. That sinus infection lingered and lingered even after I got the tooth pulled, but that was the last one I ever had, and it has been almost a year now! I am so grateful something FINALLY worked for GOOD!!!
---
Posted by Jeff (Boca Raton, FL) on 08/08/2007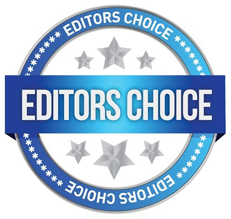 Five years ago my right cheek puffed out and it was diagnosed as a salivary gland infection. That cleared up but then I had jaw pain which I thought was from tooth decay under a loose crown. Fixing that didn't help and I saw several dentists and doctors trying to find out the problem. Eventually I gave up and lived with the pain.
Two weeks ago my cheek blew up badly and eventually a salivary stone 1/8" by 5/16" came out of the duct. I thought the problem was solved but the swelling persisted. It got so bad that the pain eventually drove me to a doctor. He found another stone was in the duct, about 1/8" by 1/8". The larger stone had a point on it which I was able to grab with tweezers and pull out but this one doesn't and I'm still working on it. But I'm able to push it aside and let the gland drain. Although it fills back up, when drained I was amazed to find my hearing improved and my sinus on that side drained and I could breathe freely.
I had always thought there was a reason for the initial swelling but when I mentioned that I read about salivary stones on the internet and asked an oral surgeon if that could be the problem, he actually got mad and said things like "everyone thinks they're an expert because they read it on the internet". I had asked nicely and couldn't believe his response. I had been miserable for weeks and felt like throwing a punch in his direction but I just left the office. My guess is that he lost a bundle when net stocks crashed.
I wanted to leave this message to show how a seemingly unrelated problem can cause sinus and hearing symptoms... I think an infection has been dragging me down for years and although it's not over yet I feel better than I have for a long time since I've gotten most of the infection out. So check for hard lumps in the gland, from what I've read these stones are more common than most believe.
---