About Us
DEIRDRE LAYNE
FOUNDER & OWNER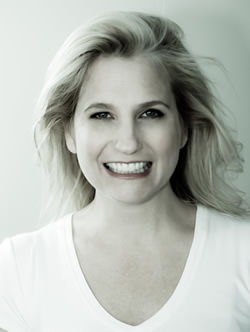 EARTH CLINIC, LLC
Atlanta, Georgia
Deirdre Layne is a widely respected expert in natural remedies and healthcare professional specializing in Energy Medicine. She is the Founder and Owner of Earth Clinic, LLC which began in 1999 as a local site supporting Deirdre's healing practice. People began using her website to share tried-and-true home remedies; they were most excited about the health benefits of apple cider vinegar. Ultimately, Deirdre co-authored the book about it, Apple Cider Vinegar: A Modern Folk Remedy. Earth Clinic has consistently been ranked among the world's top sites for Alternative and Integrative Medicine for over a decade.
Deirdre maintains private healing practices in Atlanta, Georgia, and Northern and Southern California. Since her early twenties, Deirdre has traveled throughout the world to study spirituality, healing and native remedies. Deirdre Layne holds a Bachelor of Arts in Philosophy from Mount Holyoke College and has also studied extensively with world renowned healers, Rosalyn Bruyere and Ken Weintrub, since 1991. Deirdre is a nationally ranked 2nd degree black belt in Traditional Karate and loves to teach children and adult students of karate about energy management.
Learn more about Deirdre at her Atlanta Center for Energy Medicine site.

TOMER DAGAN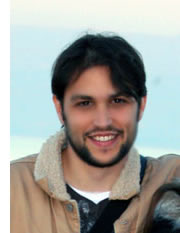 HEAD PROGRAMMER
Houston, Texas
In charge of the unseen, complicated, and ever-evolving backend of the Earth Clinic web site, Tomer Dagan has been Earth Clinic's brilliant head programmer since 2008. Tomer is a self-taught programmer who started at the age of 11 on Commodore64 and got into web development over 10 years ago, with a focus on consumer health websites. He resides with his family in the quaint Houston suburbs.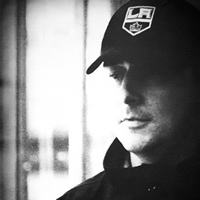 ROBERT DOBES
WEB DESIGNER
Los Angeles, California
Robert is the talented web designer behind Earth Clinic, having helped with its slow but sure evolution since 2002. He is an avid karate enthusiast and coaches ice hockey on the weekends. Robert and his family live in the wondrous South Bay area of Los Angeles and tries to avoid traffic whenever possible.

KATHY MIRITELLO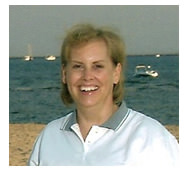 CONSULTING EDITOR
Asheville, NC
Author: To Heal a Nation: 52 Weeks of Meditation to Heal Our Nation and Ourselves
Since 2010, the talented editor and author Kathy Miritello has been helping Earth Clinic run its monthly prayer & meditation group with over 6,500 international members!
Kathy has been studying and practicing energy healing with Rev. Rosalyn L. Bruyere since 2002 and is an ordained graduate of the Crucible Program in the Healing Light Center Church. Kathy is also a 2008 graduate of the Art of Healing program taught by Helen Yamada and Mary Branch Grove. Inspired by the work of Dion Fortune during World War II and her Society of Inner Light, Kathy began what is known as The Meditation Project in August 2008. Initially started to bring more honesty, integrity and ethics into the U.S. election process, the Meditation Project continues by bringing light and healing to the nation.
Kathy has a Master of Philosophy in Cognitive Neuropsychology from George Washington University and lives in North Carolina with her family.

PARHATSATHID NABADALUNG (AKA TED FROM BANGKOK, THAILAND)
CONTRIBUTING EDITOR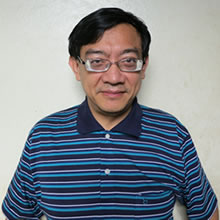 Bangkok, Thailand
Co-Author, pH Balanced for Life! The Easiest Way to Alkalize
Since 2003, Parhatsathid Napatalung has been one of the preeminent expert voices on integrative medical therapies for the EarthClinic.com website, as that site has grown from random blog entry to one of the world's top sites on alternative medicine. The eager and sustained interest Mr. Napatalung draws to his continuing research into alternative and complementary therapies for everything from mange in dogs to suppressing the growth of brain tumors has played a central role in the website's success, but that is nothing to the number of grateful readers who commend his as the one voice that was able to save them from debilitating illness when the rest of the medical profession had failed or given up. With justifiable fondness and esteem, we have come to know Mr. Napatalung more simply as "Ted" from Bangkok.
Ted was born in Bangkok, Thailand and has since returned to that historic metropolis but spent the formative years of his life (1965-1981) in the US, studying in its schools and universities. He is an autodidact in the areas of biochemistry, allopathic medicine, laboratory science, and integrative medicine as the outgrowth of a very personal interest in life-saving treatments standard medicine has ignored or missed out on entirely.
View all of Ted's posts on ted.earthclinic.com.
If you would like to make a donation directly to Ted via Paypal, you can click on the green/blue heart icon next to his name on any post.




BILL THOMPSON
CONTRIBUTING WRITER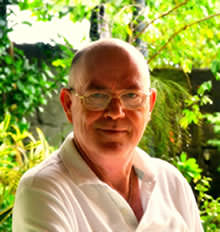 San Fernando, Luzon, Philippines
Author: Candida: Killing So Sweetly
Co-Author, pH Balanced for Life! The Easiest Way to Alkalize
Bill Thompson entered the Earth Clinic community years ago as one of the walking unwell but has emerged not only wholly well but furthermore as an expert in alternative therapies. In particular, Mr. Thompson has established an eager following for his advice on alkalizing techniques and the treatment of systemic candida—two areas of complementary healthcare he has studied extensively and in successful application to his own health.
After a productive career as a software analyst and entrepreneur, Bill Thompson was able to enter into an early retirement in the Philippines, where he could launch into this second lifetime in alternative health. The analytical skills required by his first career and life-long interest in natural herbal therapies have made him the perfect counselor to weigh the evidence both for and against powerful natural remedies, and to present them cogently to a world of people eager for inexpensive, natural medicines.
Mr. Thompson, now in his sixties, enjoys the company of his family and the successes of his two grown sons.
You can read all of Bill's posts here. If you would like to make a donation directly to Bill Thompson via Paypal, you can click on the green/blue heart icon next to his name on any post.


MARY POST
CONTRIBUTING EDITOR, WRITER and EC MODERATOR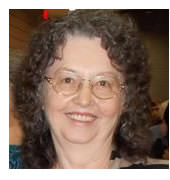 Tampa, Florida
Mary Post has been researching and writing on financial and technical subjects for corporate use for over thirty years. Health problems suffered by family and friends led to extensive research on health issues, hunting for better answers to their problems. She is also very interested in gardening (as organically as possible!) since nothing tastes better or is better for you than the veggie that was just picked! Mary and her husband, Gary, live near Tampa, Florida where they enjoy cooking for and spending time with family and friends.

ISABELLA DUTTA
CONTRIBUTING EDITOR & WRITER
Boston, MA

Isabella Dutta is a writer and reporter based in Boston, Mass. Educated in the United Kingdom as well as the United States, she is fascinated by all health-related matters and makes the ongoing integration between traditional knowledge and modern medicine her speciality.


TIM H
CONTRIBUTING WRITER
KENTUCKY, USA
One of the most popular, selfless, and beloved contributors on Earth Clinic, TimH has been posting on Earth Clinic since 2011.  TimH has earned a BA degree w/ major studies in Psychology, Religion, and Philosophy at Western Kentucky University. Tim served as a Christian Missionary to the Athabascan Native American Indians in Anvik, Alaska. He also served as a substitute teacher in K-12 public school. Tim has also served as a Nurse in both public general and special personal patient care. He has studied and used Natural & Alternative medicine extensively in his own battle against severe & chronic environmental illness.
TimH is currently an unpublished independent artist that hopes to soon regain significant health and publish a book of verse & aphorisms. If you would like to thank TimH by making a donation directly to him via Paypal, you can click on the green/blue heart icon next to his name on any post.




MAMA TO MANY
CONTRIBUTING WRITER
Tennessee, USA

The incredible Mama to Many is a 46 year old mama to 9 children, ages 2-20.  She began studying natural health when her first child was born.  Finding success with some simple home remedies motivated her to continue to study and learn more about natural healing.  Over the years she has learned a variety of way to use herbs, activated charcoal, essential oils, Apple Cider Vinegar, and nutrition to benefit the health of her family.  She has a particular fondness for remedies that are simple, safe, inexpensive, and available to everyone, even (and especially) to those with limited financial resources or access to health care.  Mama feels very blessed when given the opportunity to comfort and help those who are suffering.

Mama to Many has always loved children and taught in public school before having children of her own.  She currently lives on a small farm in Tennessee with her husband, children and a variety of animals, including cows, goats, chickens, cats and a very large dog.  She finds it satisfying to treat her animals with natural remedies whenever possible as well.
If you would like to make a donation directly to Mama to Many via Paypal, you can click on the green/blue heart icon next to her name on any post.

DAVE THOMAS
CONTRIBUTING WRITER
Fountain View, SC
Author: Tick, The Countdown

If you're like Dave, you love to find practical solutions for medical issues and why you are a reader of Earth Clinic. For 40 years, Dave has been on a search for "remedies" to physical problems that haven't been cured by traditional medicine.  When he was struck with various medical problems in his mid-twenties, it occurred to him that there might be alternative solutions.  Since then, he has studied nutritional supplements and how our food has been compromised by poor farming practices and refining processes. Dave became convinced of the value of natural vitamin E, magnesium, selenium, vitamin B3 and apple cider vinegar by healing several of his own problems. For 20 years, Dave has been using colloidal silver to rid himself of sinus, ear and suspected "body wide" infections and sore throats.
Dave Thomas is a lawyer in South Carolina; he went to college at the University of NC at Charlotte and then received two master's degrees in Philosophy and Theology from two institutions in Texas. Dave served in elective office between the ages of 29 to 63 and loved helping people by dealing with significant issues.  Now that he is no longer in office, he's even more committed to offering whatever insights he has with the Earth Clinic community.