Cayenne Cures
Last Modified on Jan 05, 2016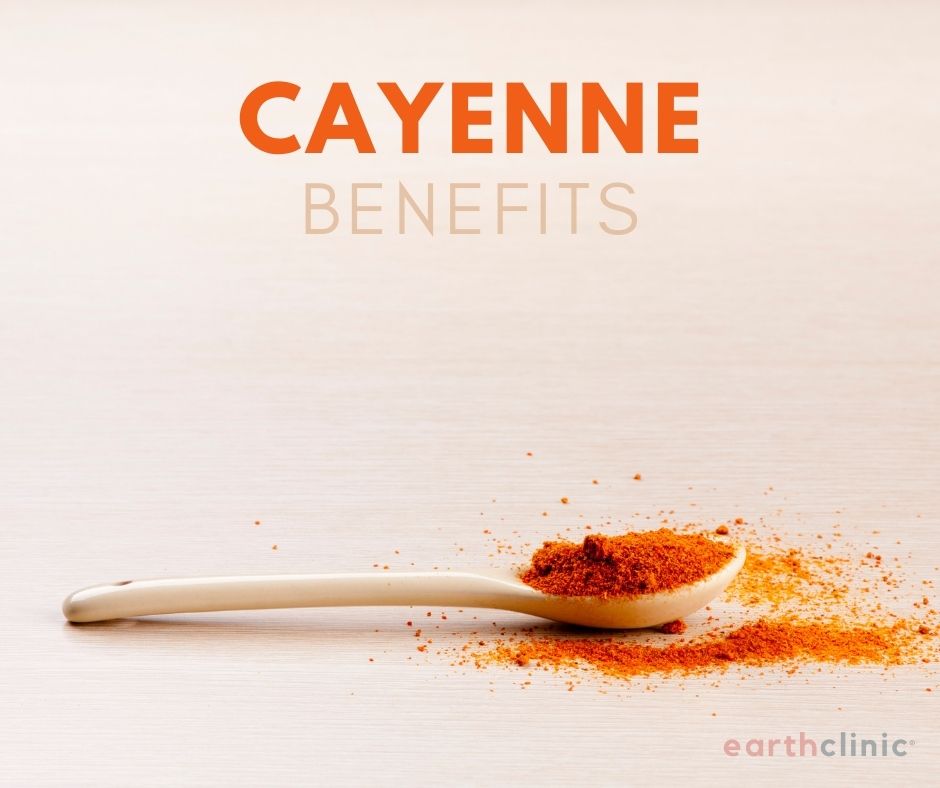 Cayenne Pepper is an easily available, inexpensive home remedy with seemingly endless applications. Many cultures use cayenne pepper in recipes daily. It is a commonly used herbal remedy discussed at length in many herb books. Earth Clinic readers report a great variety of cures using Cayenne Pepper.
Health Problems Helped and Cured by Cayenne Pepper
Herbalists use Cayenne Pepper to treat many conditions including arthritis, ulcers, sore throats, tonsillitis, laryngitis, hemorrhage, heart disease, dry moth, depression, cold extremities and bleeding wounds. Earth Clinic readers also report Cayenne Pepper to be helpful to infections, hypothyroidism, weight loss, wounds, vision problems, and digestive problems.
Cayenne Pepper contains important nutrients, including vitamin B6, potassium, molybdenum, vitamin c, niacin, riboflavin, thiamine, and beta-carotene.
in his book Herbal Home Health Care, herbalist Dr. John Christopher writes about using cayenne pepper in case of heart attack - 1 teaspoon in a cup of hot water. Many midwives use the same formula for mothers who birth at home and experience hemorrhage.
How to Take Cayenne Pepper
As with most natural remedies, it is best to start with a smaller dose and increase as needed. Even 1/8 teaspoon of cayenne pepper is helpful in some cases. Some people just keep a cayenne pepper shaker on the table for seasoning food. Many people also find that mixing cayenne pepper in some orange juice will help it to go down easier. Cayenne pepper taken in capsules is more likely to cause digestive surprise when the capsule opens in the stomach. If the tongue has already tasted the  cayenne, the stomach has had advanced warning! Some cayenne pepper capsules include ginger to help the stomach to adjust more easily.
All Cayenne Pepper is not created equal. Health food stores are more likely to have a higher quality and stronger cayenne pepper than the average grocery store. Cayenne Pepper can have a wide range in heat. Some Cayenne Pepper has a heat rating of 30,000, which will still be quite spicy. Others will have as much as 190,000 heat units. Only those used to strong spice will be able to tolerate higher amounts!
Please read on to see what benefits Earth Clinic readers have experienced with Cayenne Pepper.  And be sure to share your experiences with cayenne pepper!
Remedies for Cayenne Pepper

Add New Post