Multiple Cures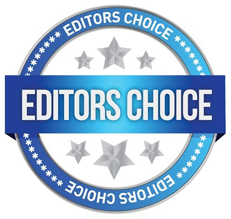 Posted by Cayenne619 (San Diego, Ca) on 09/14/2010

The power of cayenne powder
The reason it suggested to take it with warm water is it works faster because the warm opens up the cell structure--makes it expand and accept the cayenne that much faster, and it goes directly to the heart, through the artery system, and feeds it in powerful food.
I am a recovering alcoholic in my 26th year and have bit longer without drugs. Before find cayenne powder the only holistic products was Epsom salt and ice for my pains.
September of 2009, I did the master cleanse for 7 days and 2 weeks of milk thistle with bentonite clay. During this cleanse noticed the odd annoying pain in my left leg had vanished. Upon more investigation came to the conclusion that caffeine had restricted my circulation and capsaicin (cayenne powder) had opened it.. I used to lie in bed and my leg would hurt or be sitting in a recovery meeting drinking coffee rubbing my ankle in pain. I am pain free:
Every night on an empty stomach before bed without food take 1 fresh squeeze orange, half tsp of cayenne powder and drop of safflower oil. Also in the morning I do the same but have food immediately or else there is the possibility with moving around that it will cause a horrible stomach problems from my movement. What I have read is cayenne powder works as a blood thinner. It suggested don't use it if you have high blood pressure, on other blood thinners.
It does lower ldl and raise hdl. It works also like Midol (pain inhibitor) for women with cramps.
It stops the production of "Substance P" in the spinal cord that sends synapses to neurons to the brain to let us know that there is pain,
I have found personally it has help me get a better night sleep and to feel restful and energized in the morning. I swear by it and use it for all my profile names.