Neti Pot for Sinus Infections
Last Modified on Dec 22, 2014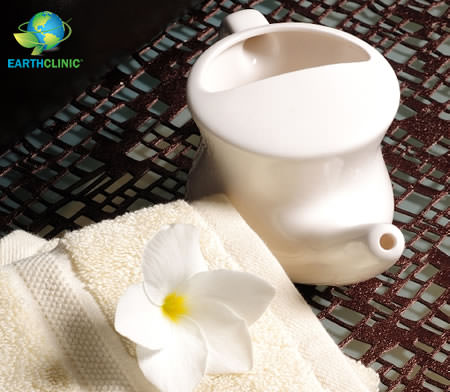 Neti pots are effective natural treatments for sinus infections used by millions of individuals worldwide to deal with their sinus issues. Since sinus infections rank among the most painful and widespread health conditions, finding an effective treatment option or therapy is crucial. The neti pot has been found to be an effective remedy that can be used by anyone to attain beneficial results.
Nasal Irrigation for Treating Sinus Conditions
Nasal irrigation using the neti pot is a tradition with origins in Ayurvedic medical practice.? The process is designed to flush the nasal cavities, relieving congestion and alleviating infection. The neti pot is considered one of the most popular options for treating sinus conditions as it is particularly effective and safe.
Do Neti Pots Work?
While some doctors may negate the benefits of the neti pot, research suggests that this solution does indeed work. In fact, many ear, nose, and throat surgeons recommend nasal irrigation using a neti pot to their patients prior to and even following nasal surgery.

Further research suggests that nasal irrigation is an effective way to relieve sinus symptoms. The saline solution often used in treatments also makes the option even more effective for removing allergens and other irritants that contribute to sinus issues.



Approval Ratings

YEA (16)
94%
BETTER BUT NOT CURED (1)
6%
Posted by Bamagirl (Alabama, US) on 10/21/2014
Am I using my neti pot wrong? I never get anything out of my nose/sinus' and then, hours later, I start dripping from my nose--so embarrassing at work! Here's how I use it: fill it with the saltwater, put spout up to one nostril, lean over sink and pour from pot. It runs in one nostril and out the other. I then gently blow, leaving both sides open, then treat the other side the same way. When I am really stuffed up, it will come into my mouth instead of out the other nostril, so I just let it flow on out. Is it normal for it to drip so bad so much later? Maybe I should just do it at bedtime, not in the morning?
Replied by Om
Hope Bc Canada
10/21/2014